Mid-Autumn Festival is right around the corner – time for numerous mooncake roadshows in shopping malls, countless sponsored Instagram posts from influencers urging you to try quirky and new mooncake flavours. We know – you're really excited to try the different types of mooncakes. Does anyone remember anything about sipping tea or viewing the moon during this festival? One thing's for sure, we bet you must have questioned yourself at some point – why am I paying so much for a piece of mooncake?!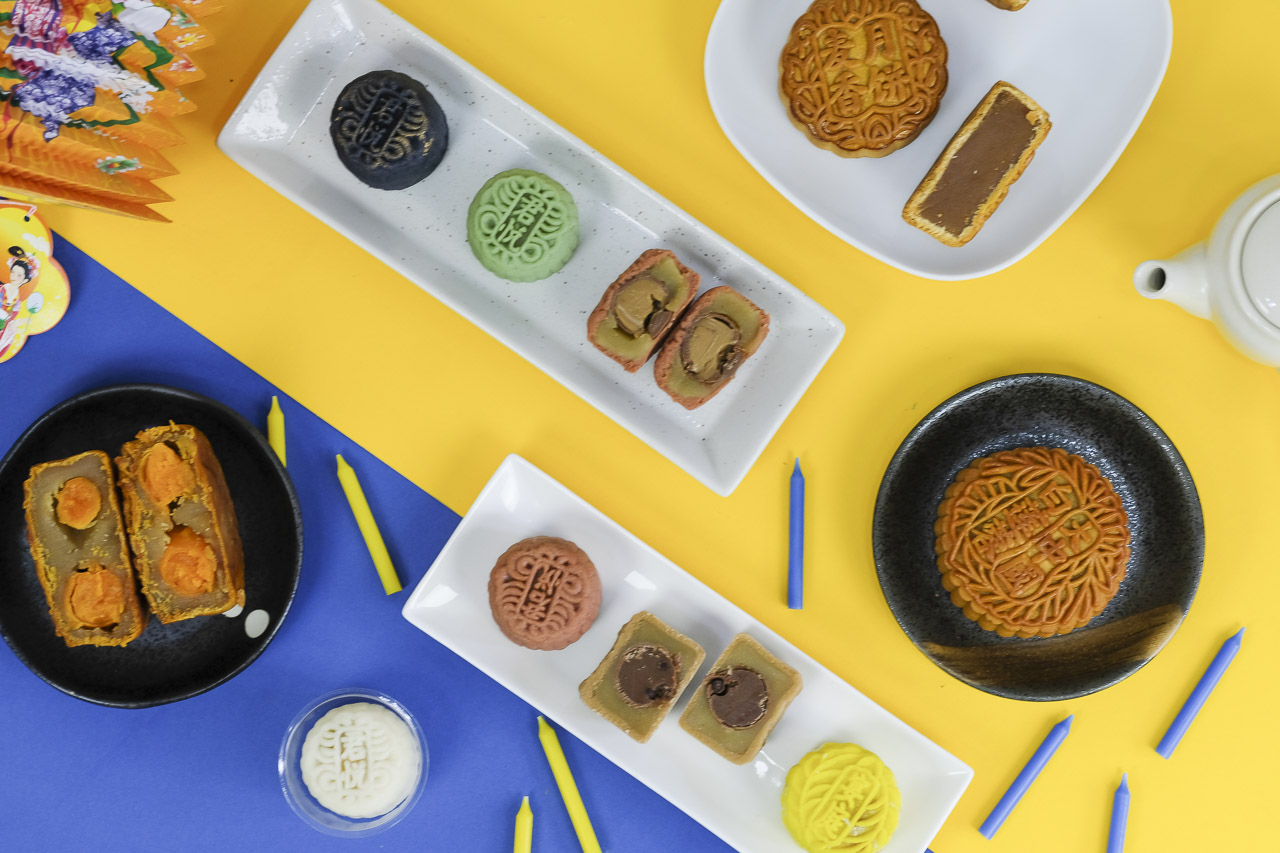 If you're unaware, Mid-Autumn Festival falls on August 15th of the lunar calendar. On this special day, the full moon is said to be the brightest and roundest, and people often celebrate this day by indulging in mooncakes, sipping some tea, playing with candles or lanterns and viewing the moon with their family members. (I doubt it)
But let's be truthful for a second here – for Singaporeans, it's all about the food. And without a doubt, mooncakes are sought after the most during Mid-Autumn Festival due to its whole presentation and packaging.
So, What Makes A Mooncake Particularly Desirable?
Here at MiddleClass, we're not particularly obsessed about the mooncake's packaging. We believe that true substance matters – Taste. But we also understand that in this current day and age, aesthetics do speak a lot to the consumers aka. you and me. Companies place themselves on the losing end if they do not step up to the game. Because frankly, who doesn't fancy a nicely boxed mooncake gifted to them right? I mean, have you seen Marina Bay Sand's packaging this year? 
However, with us more geared towards the taste rather than the packaging, we're determined to check out if these mooncakes make the cut or not.
Traditional Mooncakes
We compared three different mooncakes with three very different price points.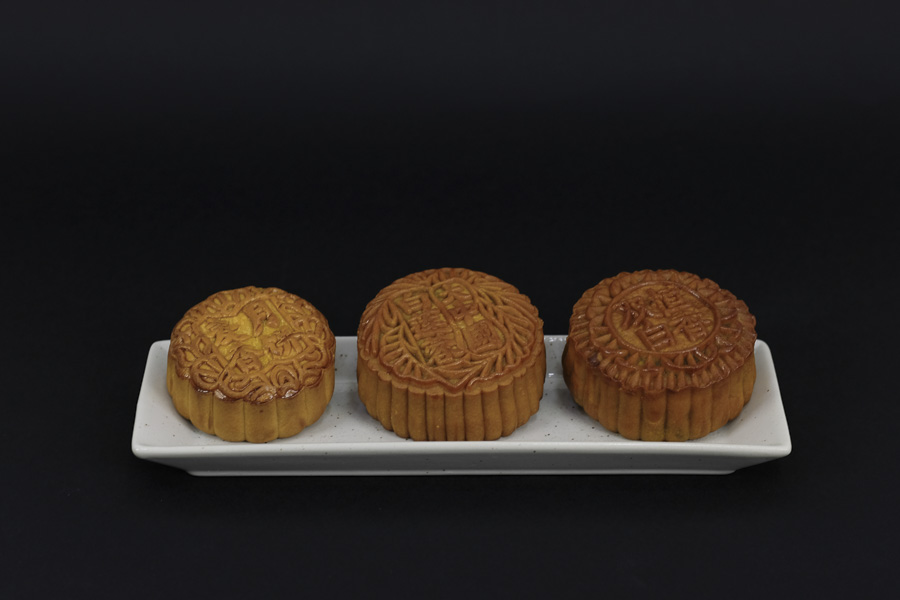 Hang Heung White Lotus Seed with Double Yolk ($17)
Hang Heung is one of the most famous pastry shops in Hong Kong – popularly known for their Old Wives Cakes, otherwise known as 老婆饼. We're really glad that BreadTalk has managed to bring them over to Singapore since it's best not to visit Hong Kong while the protests are still ongoing.
Despite not being a fan of mooncakes with salted egg yolks, we were captivated by Hang Heung White Lotus Seed with Double Yolk – their fresh and grainy yolks have won our hearts completely. The yolks pair really well with the smooth lotus paste that wasn't overly sweet. Older folks would really love this.
The baked mooncake skin wasn't too thick, and it doesn't make you feel like you are biting on something cakey.
Fun Fact: The mooncake skin is all hand-crafted, so the patterns you see on the top of the mooncake? That's all handmade.
Overall, we really like the taste of this one, but $17/piece? We cannot seem to justify its cost, yet.
Tai Chong Kok Plain Lotus Seed Mooncake ($12)
A quick search for the best traditional mooncakes in Singapore on Google would probably lead you to Tai Chong Kok. Known as Singapore's foremost traditional mooncake bakery, Tai Chong Kok has been producing mooncakes since 1935 from scratch – baking mooncakes for them is their calling and a form of art.
What we like most is the lotus seeds present in the lotus paste – it really enhanced the texture of the mooncake, and further elevated our mooncake tasting experience. The lotus paste itself is slightly sweeter compared to those from Hang Heung, still decently smooth and pleasant though. For those who prefer yolks in their mooncakes, you may be delighted to know that Tai Chong Kok does carry mooncakes with yolks too.
Mooncakes From the Supermarket ($4)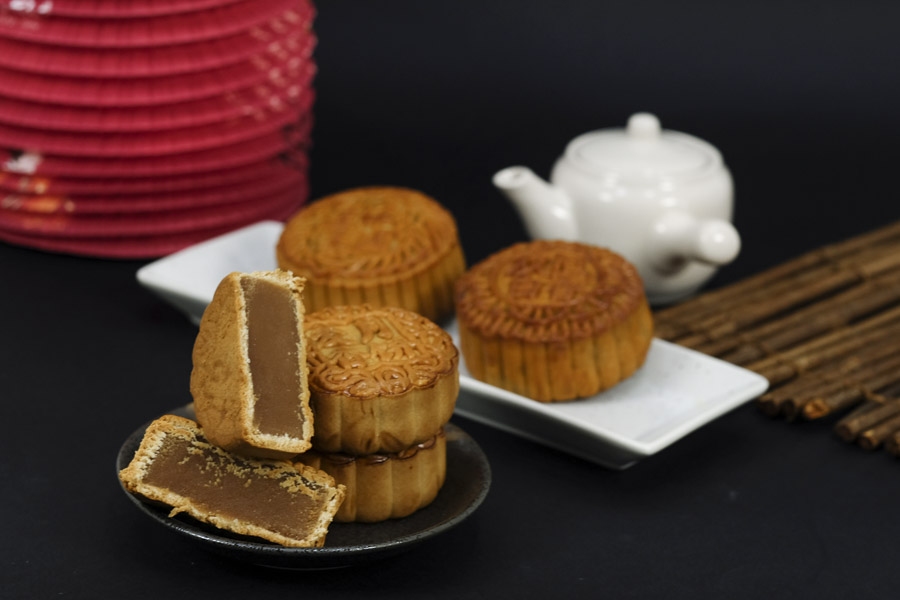 Browse through supermarkets such as Fairprice, Sheng Siong and one wouldn't be surprised with the vast array of mooncakes on display and for sale –  but do people actually eat them? Not really. Many of these mooncakes are used in prayer rituals and one key difference – they are ridiculously cheap compared to the ones sold at hotels. Four pieces of traditional baked skin mooncakes cost us only $4, which we speculate the flimsy packaging had a part to play for its low price too.
One bite and we immediately understood why hotel-graded mooncakes are so expensive…
The crust of this mooncake bought from the supermarket was crumbly, and not in a good way. It felt stale and after a few bites – you kind of just want to spit everything out. The lotus paste filling wasn't half bad, but it didn't match the standard of the previous mooncakes we tried.
Snow skin mooncakes
The snow skin mooncake – a non-baked alternative to the traditional one, is an amazing ready-to-eat type of mooncake always re-invented with new and exotic flavours! Take a guess what flavour we're going to test for the snow-skinned ones. No prizes for correct guesses.
It's milk tea! With the ongoing hype for bubble tea, we were excited to try three different milk tea mooncakes at three different prices.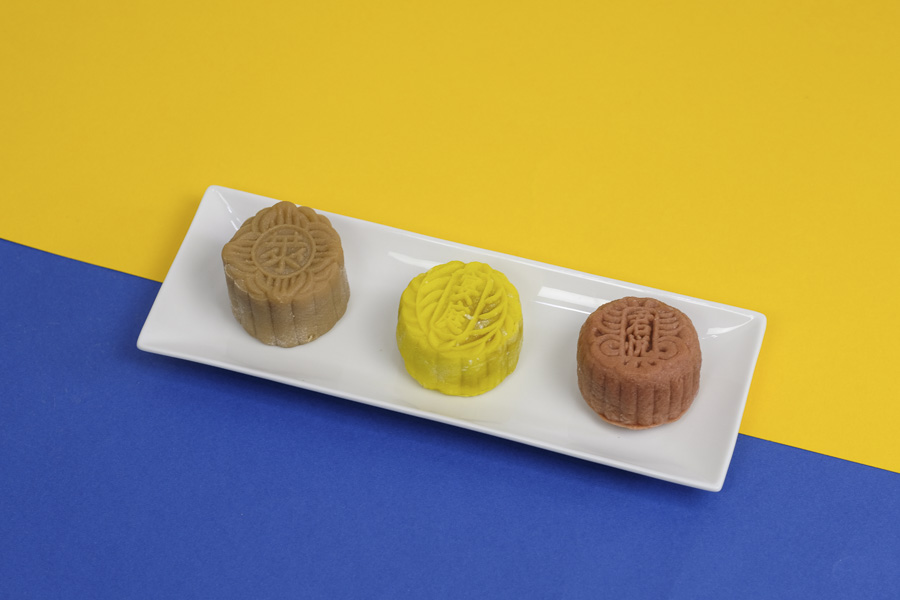 Raffles Hotel Earl Grey Tea and Pearl Snow Skin Mooncake ($13)
Raffles Hotel, recently renovated, is literally a dream hotel with its spacious and elegant interior. But Raffles Hotel doesn't just do their interior right, their impeccable service and its timeless packaging for their mooncakes just make us love them more. We are not going to waste your time singing the praises of their flawless bags and boxes so let's just dive in and see how their milk tea mooncake fared in terms of taste.
This is perhaps the best snow skin texture we've tasted in a long while. Even after withstanding the monstrous Singapore heat for a few hours, the texture of the skin remained firm, didn't turn gooey and it did not end up like some other snow skin mooncakes once they were out of the fridge.
The filling is not overly sweet, there is a lingering bitter aftertaste of the tea, and the crispy pearls tasted like pops of Koko-Crunch, which was a nice touch to the overall texture. Your taste buds will be in for an experience from this one by Raffles Hotel due to the contrast of textures and flavours – we think this mooncake is worth every penny. We approve.
St. Regis Royal Milk Tea Paste with Oolong Tea Truffle ($12)
This is one of St. Regis' latest snow skin flavours along with the Chendol Paste with Melon Seeds Mooncake and the Taro Paste with Salted Egg Yolk Truffle and Almond Flakes Snow Skin Mooncake.
Let us start by saying this Milk Tea Oolong Tea Truffle Mooncake smells amazing.
A tiny bite into the mooncake and the taste of the oolong tea truffle dissolves in your mouth, with the aroma and flavour of the oolong tea standing out. However, there wasn't a strong aftertaste like the Raffles Hotel one. The aroma did not linger on our taste buds for long.
In terms of skin texture, Raffles takes the win. St. Regis' rendition is great as well, but somehow it doesn't have that same "ooooooh" effect as compared to the one from Raffles Hotel.
Grand Hyatt Brown Sugar Milk Tea Truffle Mooncake ($10)
First impression: Way sweeter than the rest. We had high expectations for this, but the mooncake was simply too sweet for us. Also, it didn't really taste like brown sugar milk tea which was really disappointing. They used Assam tea infused with gula melaka, and we highly suspect that gula melaka was the cause as to why the mooncake turned out to be so sweet.
Unlike the other two hotels which allowed us to buy in quantities of 1 or 2, Grand Hyatt's Snowskin mooncakes are usually sold in a box of 8. There is currently an online Earlybird promotion that essentially lets you bring home 8 snow skin mooncakes with flavours of your choice at $52 nett. (U.P. $80) At only $6.50 each, Grand Hyatt is definitely one of the more economical options.
We highly recommend the Champagne and Lychee Martini flavours as they definitely fared better compared to the Brown Sugar Milk Tea ones.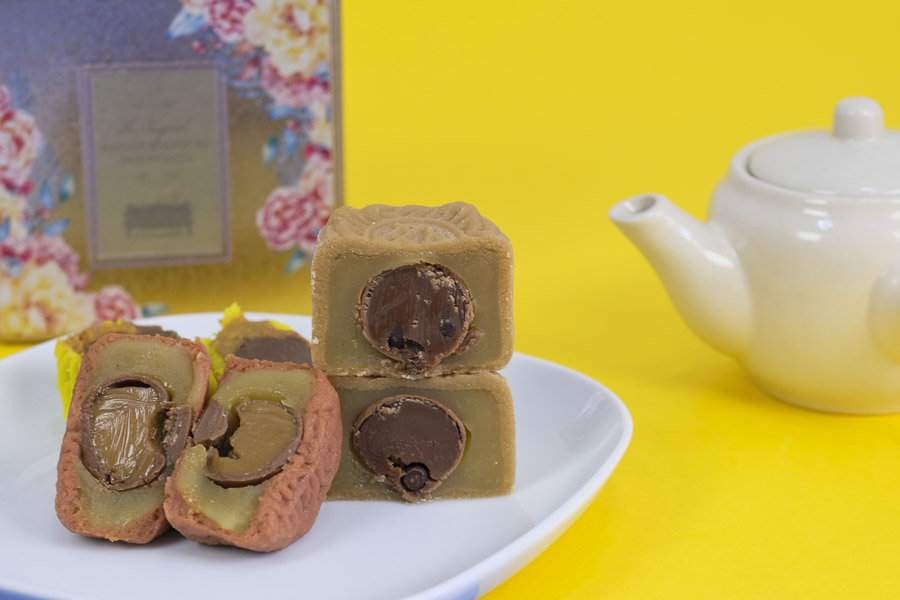 So, is it worth the money?
After trying the mooncakes from the different price points, we are confident that higher-priced mooncakes offered a higher degree of quality – at least to us.
Of course, we're not telling you to get the most expensive mooncakes out there as some of them are ridiculously overpriced, but as far as quality is concerned, most of them from hotels and major brands will make the mark. But if you want to treat yourself, go for Raffles Hotel's mooncakes.
In all honesty, we seriously do not recommend those cheap mooncakes from supermarkets, unless you just need to satisfy your cravings for overly-sweet lotus paste with cheap pastry.