As we celebrate Singapore's 58th birthday this coming National Day, let's indulge in one of our nation's favourite pastimes – feasting on our delicious local cuisine!
Some of the best restaurants in Singapore have unveiled their exclusive National Day menus and promotions for 2023! Whether you enjoy dining over an amazing view of Singapore's skyline, or bonding over a hearty family meal at home, we have it all covered with our guide on what to eat this National Day. Read on for special discounts, new menu items, unique dishes and more!
Canadian Pizza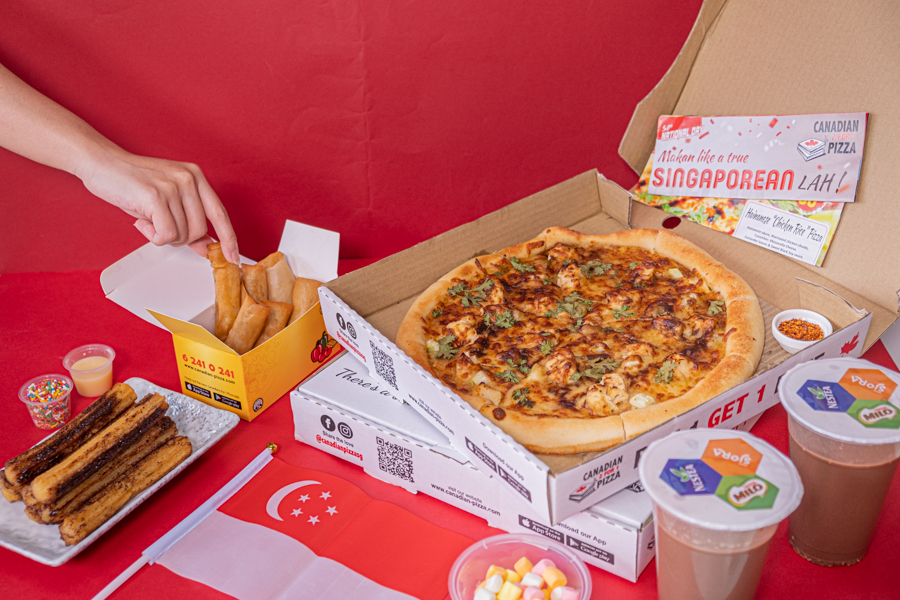 Commemorate National Day with Canadian Pizza's exclusive menu featuring new items inspired by local flavours.
One of the highlights is Hainanese "Chicken Rice" Pizza (S$30.70 for 2 Pizzas), which comes topped with marinated chicken chunks, cucumber, cheese and sweet black soy sauce. It's also served with spicy garlic chilli dip for a truly authentic homage to the classic Singaporean hawker dish.
Other options include Otak! (S$8.90 for 6 pcs) a deep fried snack consisting of popiah skin filled fragrant Otah, Milo Churros (S$13.90 for 8 pcs) and Milo Dinosaur (S$4.20).
The menu items are available for delivery daily from 15 July, with the Hainanese "Chicken Rice" Pizza available exclusively from 10 July to 30 Sep.
Diners can enjoy S$5 off their order with a minimum spend of S$50 with the promo code NDP5OFF and S$8 off their order with a minimum spend of S$80. This offer is available on their website and App until 31 Aug.
Paradise Group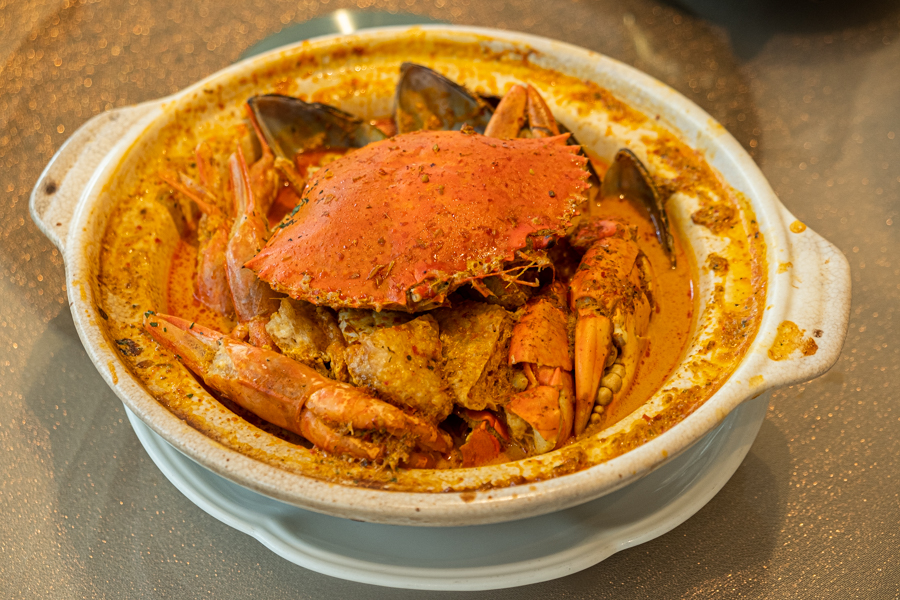 All the Paradise Group restaurants – from Paradise Teochew to Beauty In A Pot – are offering dishes with Singapore-inspired flavours! Highlights include Stewed Assorted Seafood in Singapore Laksa Broth 叻沙海鲜煲 ($65) from Seafood Paradise and Pan-fried Singapore Chilli Crab Bun 辣椒螃蟹生煎包 3pcs ($11.80) from Paradise Dynasty.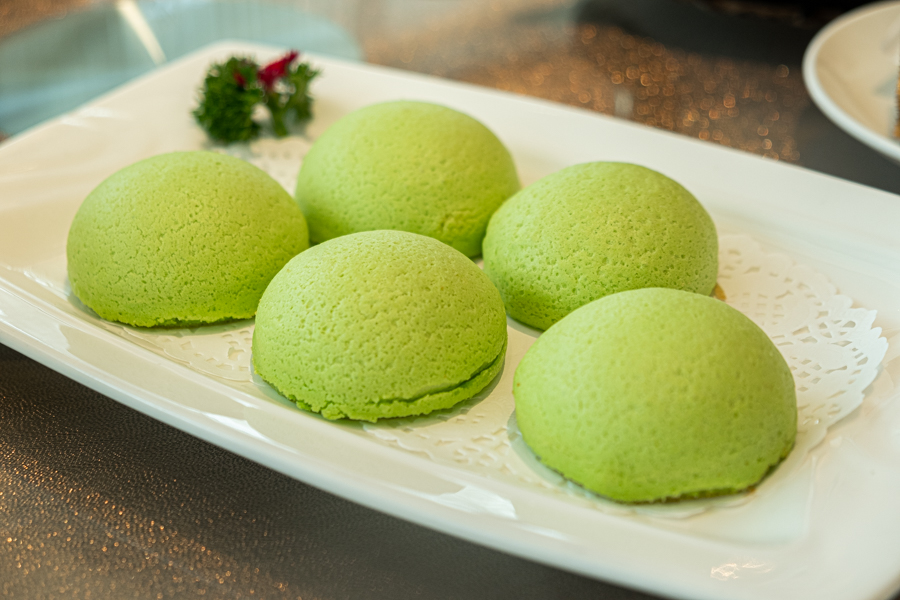 For sweets, try the Crispy Kaya Bun 脆皮咖椰包 ($6 for 3) from Canton Paradise, with a thick housemade kaya paste. For the full list of National Day specials, visit their website.
Swensen's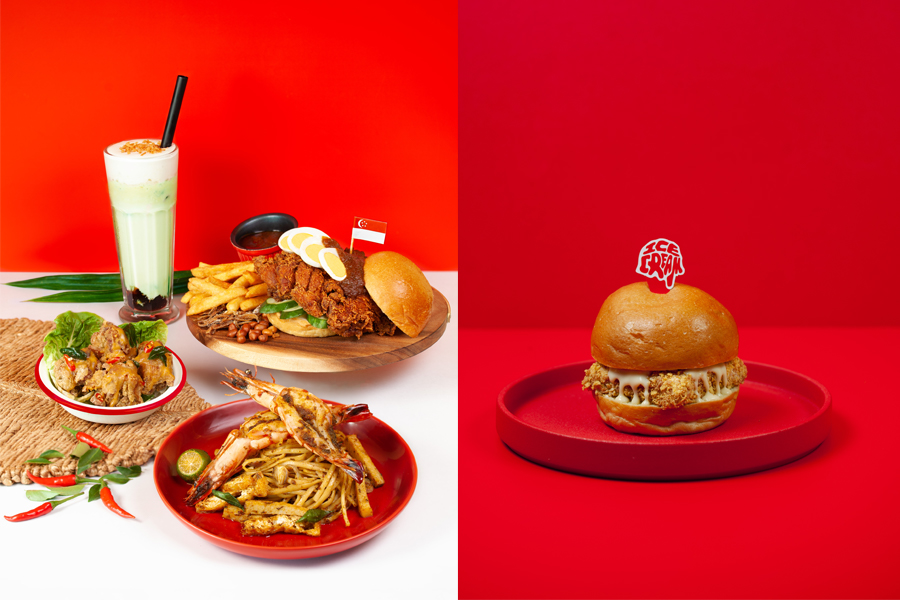 Swensen's is back this year with their National Day specials.
The crowd favourite Nasi Lemak Burger (S$15.80++) returns, featuring a juicy chicken thigh patty sandwiched between two slices of brioche buns. New items such as Dry Laksa Linguine (S$15.80++) and Salted Egg Yolk Chicken (S$5.80++) are available as well.
The Burger Ice Cream (S$12.80++) is a nostalgic dessert inspired by the ice cream sandwich sold by ice-cream uncles. Two toasted brioche buns envelop a fillet of fried vanilla ice cream, with creamy butterscotch sauce adding a caramelised flavour. Finish your meal with the Pandan Kaya Cloud (S$5.80++), a refreshing sweet beverage.
Enjoy these special items from 14 July to 30 August at your nearest Swensen's outlet.
Binary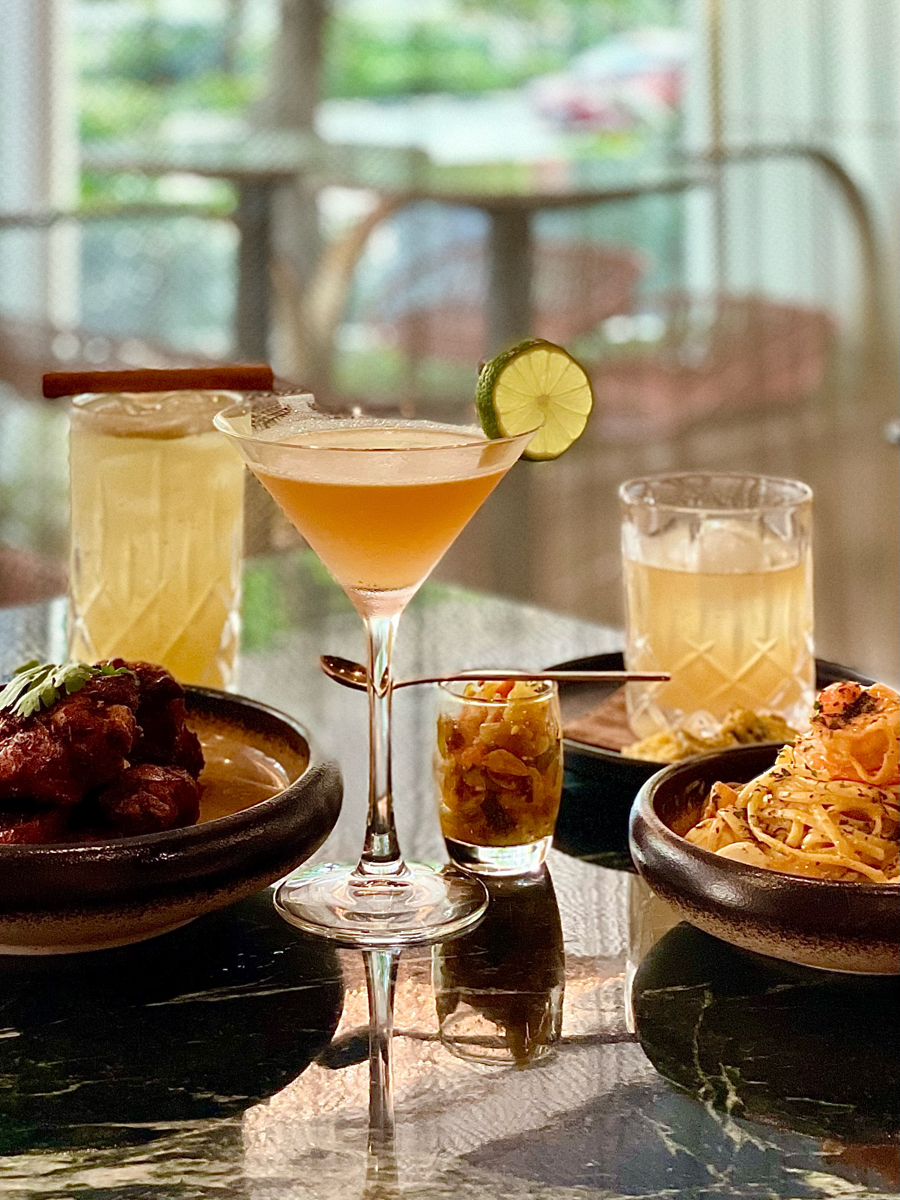 Celebrate Singapore's 58th birthday with a selection of special cocktails from gastro-bar Binary, each inspired by cuisines from different cultures in Singapore:
Ah Ma's Sesame Ginger Old Fashioned (S$9.80) ties in elements of Chinese cuisine blending sesame oil-washed bourbon, housemade ginger syrup and a dash of bitters, garnished with crispy chicken skin.
Assam Pedas-tini ($9.80++) is a vodka martini with influences from Malay cuisine. It's made with a base of vodka and elevated by flavours from sambal tumis, tamarind and pineapple juice. A side of tangy achar adds some refreshing tanginess.
Masala Meets Collin ($9.80++) brings a burst of flavours inspired by Indian cuisine. The classic combination of gin and soda is jazzed up with garam powder, calamansi, pineapple and a cinnamon sugar syrup.
The cocktails are available all day for dine-in at Binary from 1 Aug to 31 Aug.

Délifrance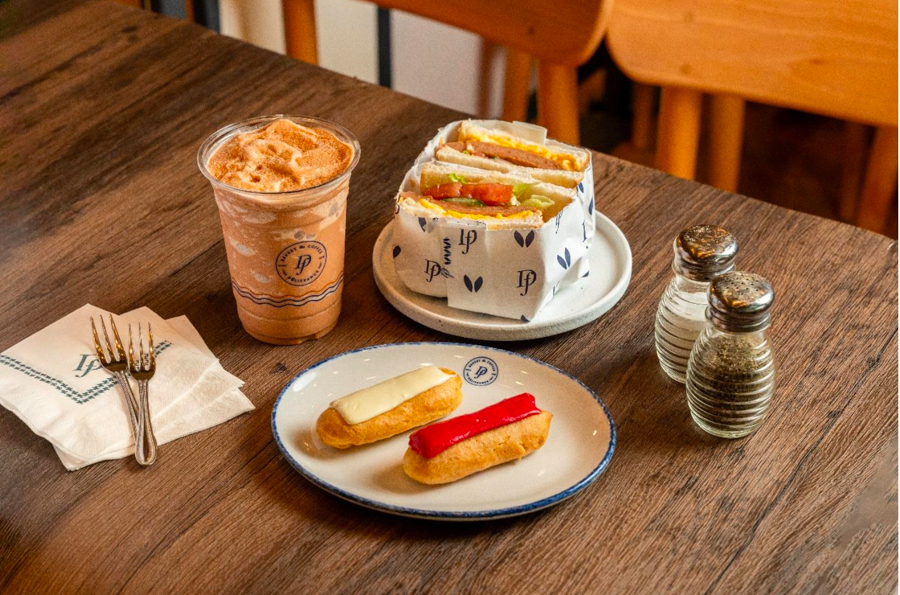 This National Day, Délifrance takes you on a trip down memory lane with dishes reminiscent of childhood comfort food.
Some options include the &So Meatless Luncheon & Egg Sandwich (S$7.80 a-la-carte), a vegetarian-friendly twist on a classic luncheon meat sandwich. Other choices include Chicken Potato with Baguette (S$11.80) and snacks such as Otah Swirl (S$4.20), Veggie Kheema Puff (S$3.60), and Ikan Bilis Donut (S$3.90)
There are also dessert items like Apam Balik Cake (S$7.20), inspired by the local favourite min jiang kueh.
The value-packed National Day Bundle (S$15.80) consists of a &So Meatless Luncheon & Egg Sandwich, Teh C Frappe (S$7.20 a-la-carte) and a fittingly red-and-white Strawberry and Vanilla Éclair ($2.30 each a-la-carte).
You can also enjoy Apam Balik Cake, Teh C Frappe and Merlion Tropical Fizz (S$6.20) for only $5.80 with the purchase of every National Day Main or Sandwich.
Délifrance's National Day menu is available at outlets except Changi General Hospital from now till 30 Sep.
The Capitol Kempinski Hotel Singapore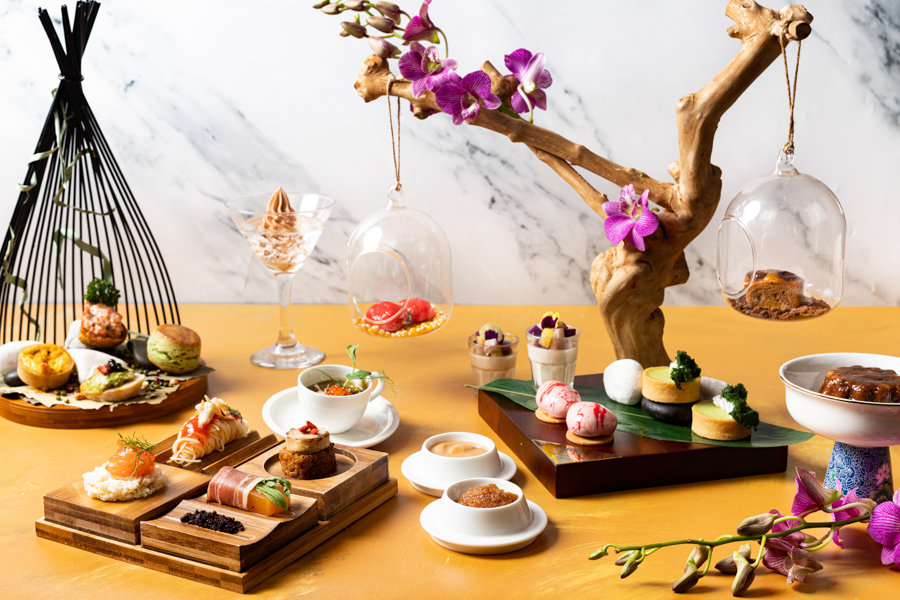 The Capitol Kempinski Hotel Singapore is offering guests a luxurious dining experience for the entire month of August.
You can head to the Lobby Lounge for the National Day Afternoon Tea (S$56++) to indulge in local bites such as Chili Crab Tartlet, Charred Carrot Cake, Hawthorn Financier, Beef Satay and Pandan Scone. Pair it with sparkling wine or their selection of premium teas.
For an indulgent twist on a local favourite, head over to 15 Stamford by Alvin Leung to try their Lobster Hokkien Mee (S$115++ for two pax). For more information, visit www.kempinski.com/singapore.
Da Paolo
Da Paolo has rolled out a series of curated delights with flavours commemorating Singapore's heritage. They are available at their various outlets throughout this festive season. 
Da Paolo Gastronomia and Da Paolo Dempsey Restaurant & Bar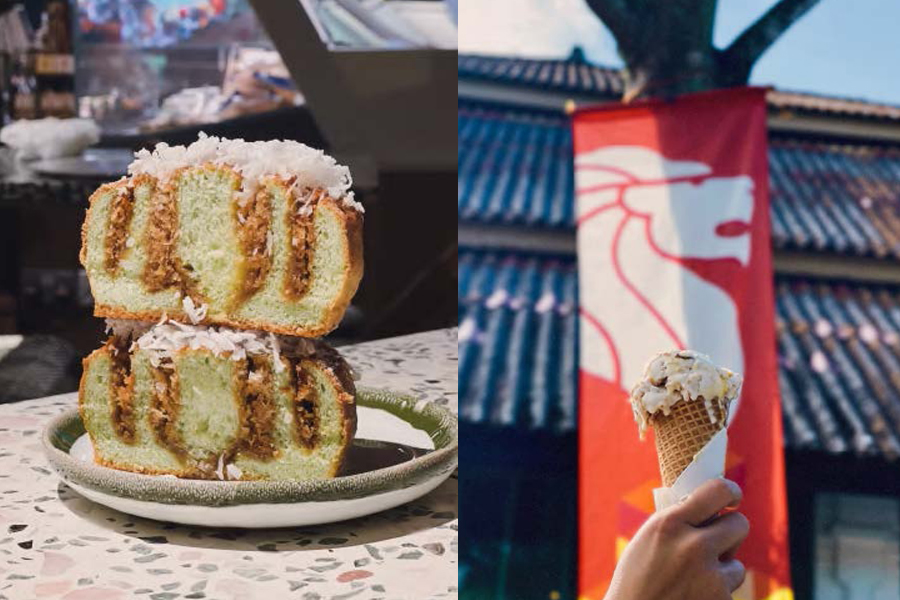 The Gula Melaka Coconut Pandan Bun (S$6.50) makes a comeback this year – sink your teeth into these buns baked to perfection made with pandan-infused dough and smoky gula melaka.
Coconut & Gula Melaka Gelato (S$7.90 per scoop) marries the mild sweetness of coconut and the intense caramel flavour of gula melaka in a satisfying scoop of ice cream.
Wash it down with a refreshingly zesty Lemongrass Ginger Tea, that is also available as a retail item from 21 July. (Da Paolo Tin containing 16 tea bags, S$29.90) 
These items are available for dine-in and purchase at Da Paolo Gastronomia and Da Paolo Dempsey Restaurant & Bar from 1 July to 31 Aug.
Da Paolo Gastronomia Great World
A fusion of local and Italian cuisine, the Meatless Tempeh 'Bolognese' Pasta (S$21) comes with a complimentary Lemongrass Ginger Tea or a scoop of Coconut & Gula Melaka Gelato.
It's available exclusively for dine-in at Da Paolo Gastronomia's Great World outlet from 1 Aug to 9 Aug.
Da Paolo Dempsey Restaurant & Bar 
The Lion City Sling (S$24) is a carefully crafted concoction bringing the best of flavours from Singapore – it's prepared with ingredients such as kaffir lime, sweet chilli, lemongrass and coconut cream.
It's available exclusively for dine-in at Da Paolo Dempsey Restaurant & Bar from 1 Aug to 31 Aug.
Fufu Pot
Fufu Pot has unveiled a new flavour, Chilli Crab Pot (S$30++) in commemoration of National Day. It features a rich seafood stock, simmered with blue swimmer crab, prawns, scallops and clams. The sweet and spicy soup is available for free-flow top up and can even be paired with some Golden Mantou (S$3++ for three pieces). Finish your meal with some Pulut Hitam Bingsu (S$5.80).
These three items are available in a set for only $33++. Fufu Pot also has other unique and flavourful soup bases such as Stinky Tofu, Spicy Tomato, Korean Army Stew and much more!
The Marmalade Pantry
Homegrown bistro The Marmalade Pantry has unveiled a sumptuous variety of pastries to mark this special occasion!
The Singapore Heritage Afternoon Tea Set (S$78++ for two persons) and the Singapore Heritage Petite Afternoon Tea Set (S$64++ for two persons) bring a blend of sweet and savoury treats that encompass familiar Singaporean delights. It also includes 2 pots of Monogram Tea.
Some of the sweet offerings include Kueh Salat Petite Cupcake, Gula Melaka Mousse Cake and Pandan Cream Puff. The savoury options include Beetroot Rojak Shooter, Hainanese Chicken Quinoa and Coconut Cake with Sambal Prawn Mayo.
The Singapore Heritage Afternoon Tea Set is available for dine-in and takeaway at Marmalade Pantry's Downtown, ION and Anchorpoint outlets. Delivery is available from the Downtown outlet only.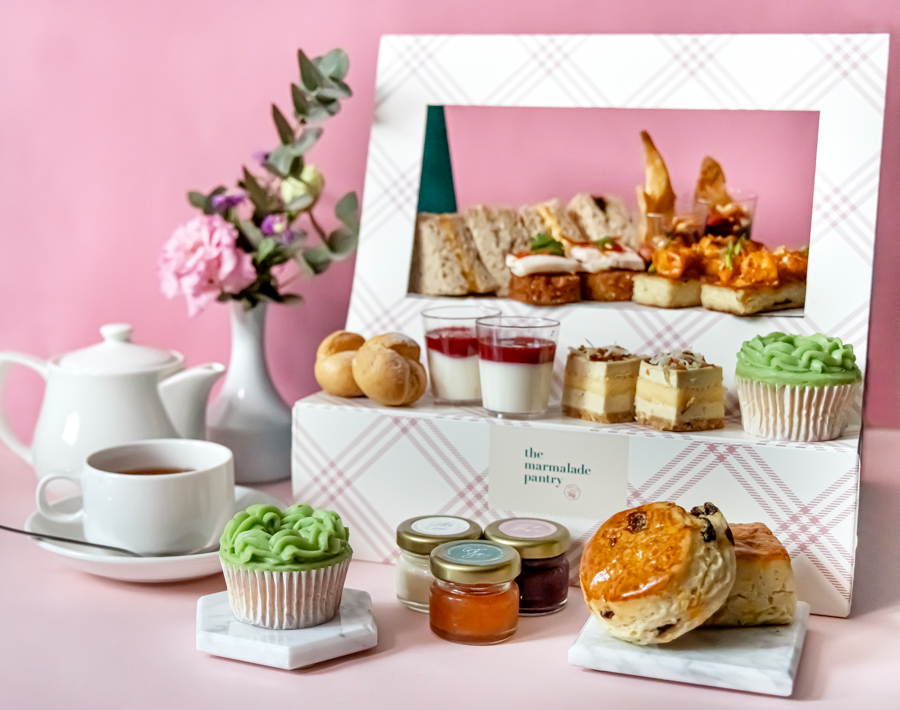 Takeaway and delivery orders come in a box that folds neatly into a two-tiered stand that is perfect for displaying the goodies!
The Singapore Heritage Petite Afternoon Tea Set is available for dine-in only at Marmalade Pantry Petite Bugis.
These promotions are available exclusively from 1 Aug to 31 Oct.
KFC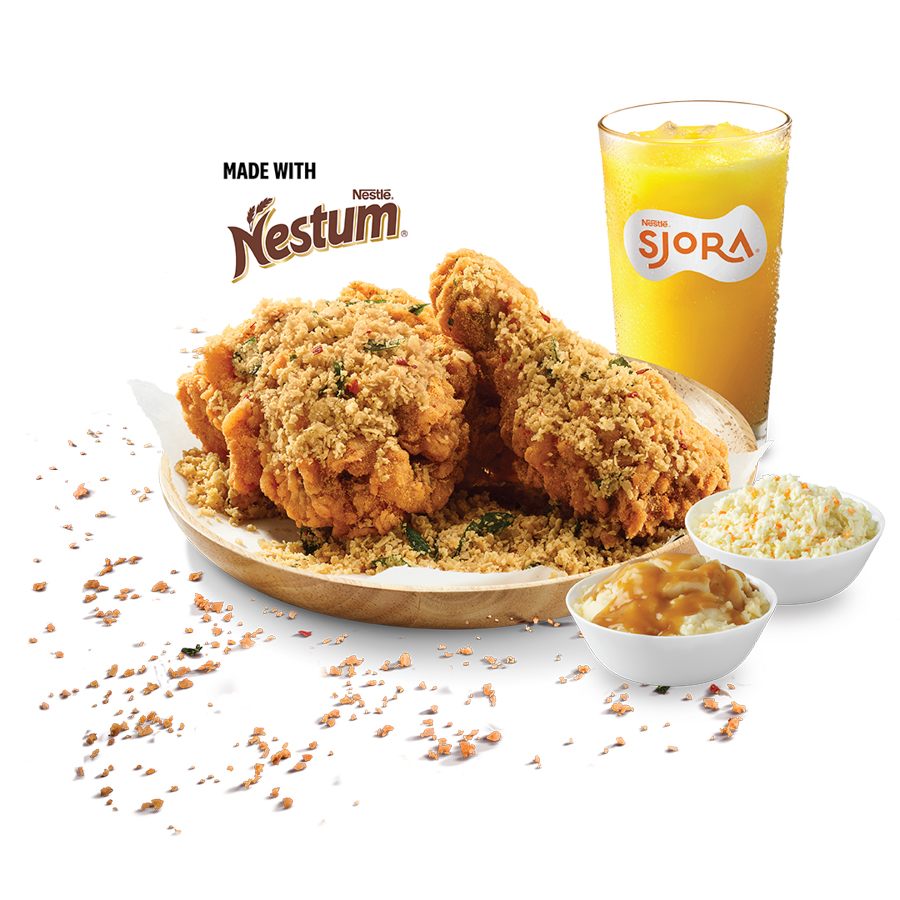 KFC is bringing back its wildly popular Cereal Chicken this National Day. Their signature hot & crispy chicken is coated with a delicious blend of cereal made with Nestum, fragrant curry leaves and fresh chillies before being deep-fried to golden brown perfection.
KFC is taking it up a notch this year by packing orders in a limited edition box that has a perforated removable tab for customers to easily pour out the addictively buttery, sweet and savoury cereal bits.
It's available at all KFC outlets from 10 July to 22 Aug except KFC Singapore Zoo.
Tiong Bahru Bakery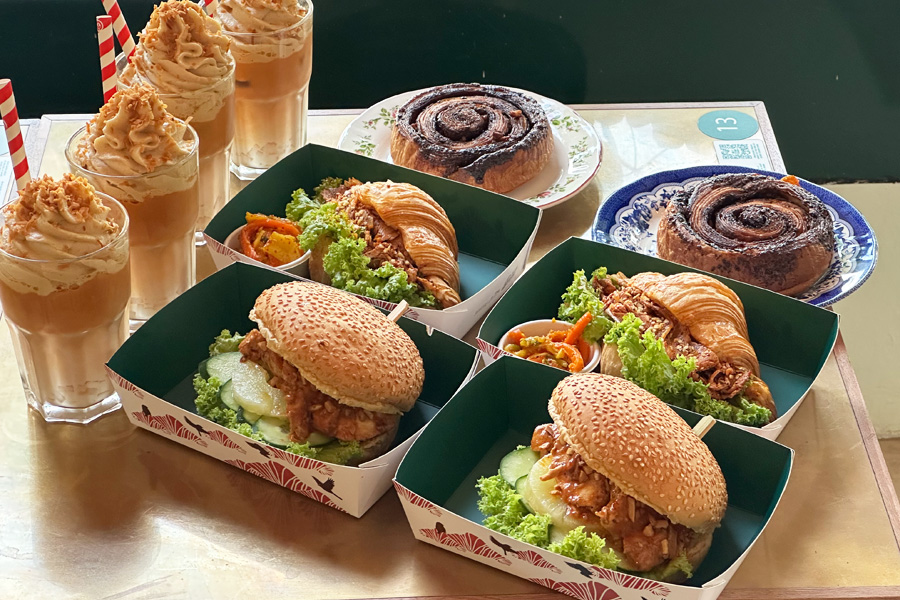 The popular local bakery has partnered with Birds of a Feather to create mouth-tingling specials in honour of Singapore's 58th birthday. Available from 1 Aug to 3 Aug, indulge in items like the Sichuan Rojak Chicken, Kopi Pecan Kouign Amann and the Sichuan Roast Beef Croissant. There's also a specially curated Coconut & Gula Melaka Iced Red Latte made using Rooibos tea which is only found at TBB.
Rempapa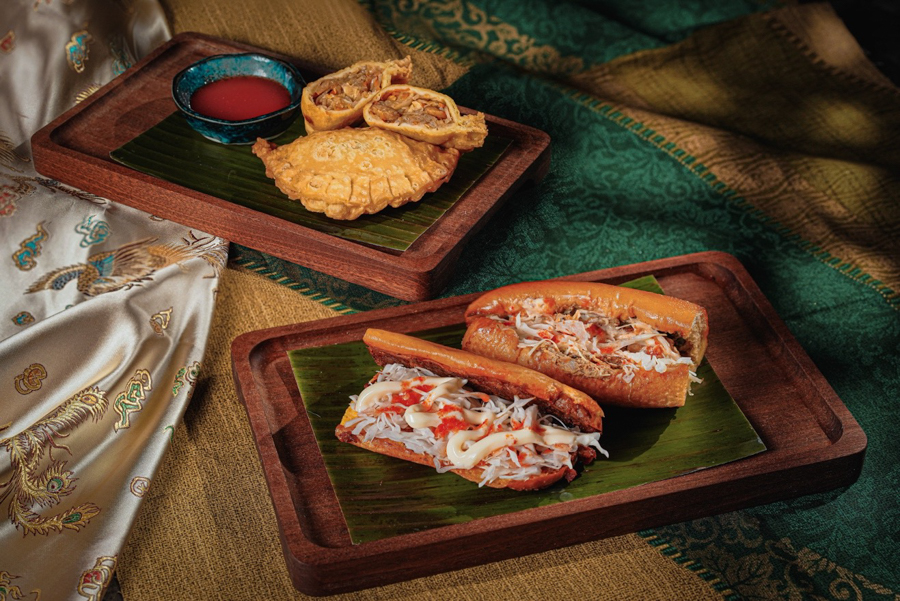 With Chef Damian D'Silva at the helm, Rempapa is offering their own unique take on two well-loved Malay snacks this National Day.
Epok Epok Sayur (S$8++ for 3 pcs) is a pastry puff filled with a medley of vegetables, tau kwa and fragrant dried shrimp.
Roti John (S$10++ each) features a grilled bun filled with Masala Spiced Chicken, and topped with ingredients like cucumbers, onions, peas and lettuce. They are exclusively available from 7 Aug to 13 Aug.
Rempapa's Kueh Heritage Gift Box is also available for online delivery and takeaway through Oddle. You can choose from their kueh platter (S$18 for an assortment of 12 pieces), 8-inch whole kueh (S$65) and cakes (S$65-S$85).
As part of their National Day promotions, Rempapa is extending a 20% discount to Pioneer and Merdeka generation cardholders. The discount is available from 1 Aug to 31 Aug 2023 for a la carte dine-in food orders only during brunch and dinner. Offer is not applicable for set lunches, promotional items and beverages.
Mr. Stork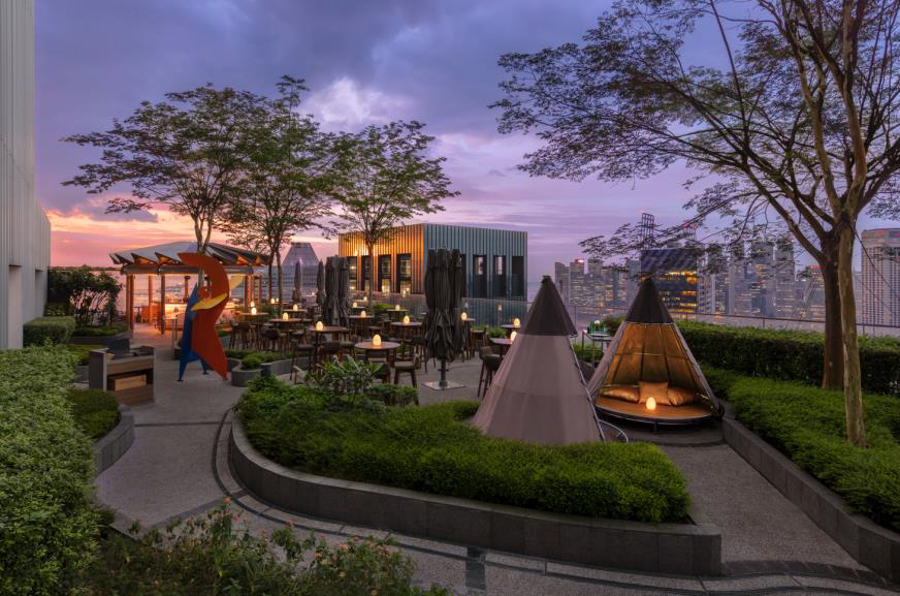 Catch the aerial showcases while enjoying a selection of cocktails at Mr. Stork, a rooftop bar that also offers partial views of the NDP fireworks. Some of the cocktails on offer include Singapore Sling, Temasek Sling and Simha-Pura (S$20++ per drink, S$58++ for 3). Munch on bar grub inspired by local delicacies such as Chicken Rice Arancini and Prata Pizza (S$20++ per dish, S$58++ for a platter).
The menu specials are available until 31 Aug.
On 8 Aug and 9 Aug, DJs Taz Angullia and Ervin Linden will be performing live at Mr. Stork. A cover charge applies on 9 Aug, inclusive of a complimentary glass of Gin and Tonic or Singapore Sling. More information is available here.
665°F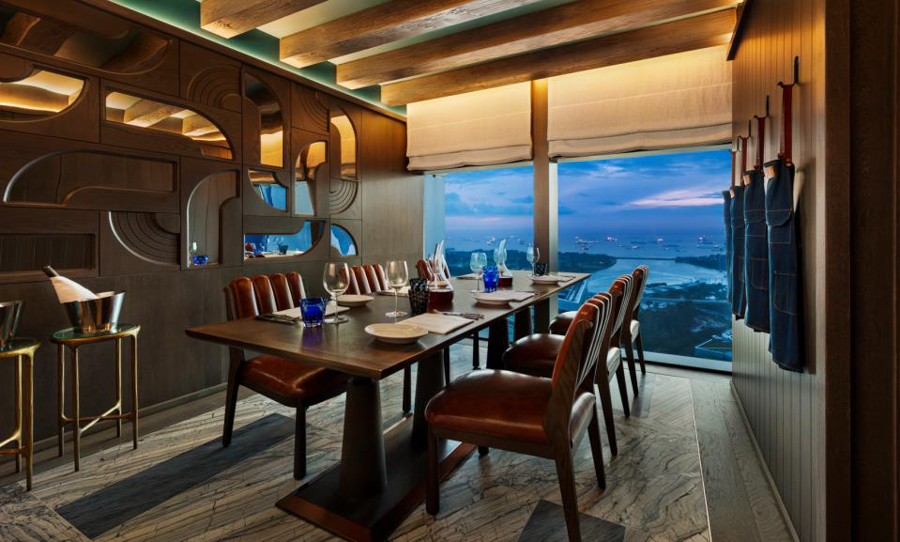 Enjoy breathtaking views of Singapore from the 38th floor of Andaz at 665°F. In celebration of our nation's 58th birthday, the Meat Platter (450g) for two will be available at S$58++ per person. It features some stellar cuts of meat such as Sanchoku Wagyu Flank and Stony River Black Angus Tenderloin char-grilled in a Pira Oven. It can be paired with the extensive selection of wines available at 665°F. Choose to dine in one of three Private Dining rooms and enjoy partial views of the fireworks display.
The meat platter is available for dinner (6pm to 10.30pm) at 665°F from 1 Aug to 31 Aug.
5 ON 25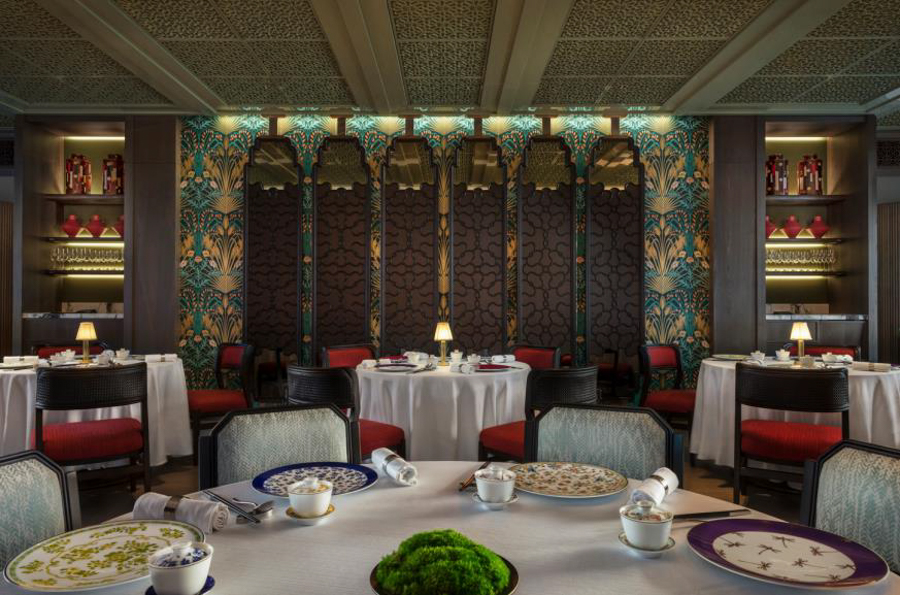 Headed by Chef Lim Hong Lih, 5 ON 25 is offering some delectable Cantonese cuisine, in the form of a specially curated four-course set lunch as well as monthly a la carte specials.
The set lunch (S$58++ per person, minimum of 2 pax) features dishes such as Dim Sum Garden and Deep-fried Soft Shell Crab and Buns with Singapore-style Chilli Sauce.
A la carte options include Claypot Prawns with Scallops and Wok-fried Canadian Lobster with X.O. Sauce, prepared with fresh seafood (S$58++ per dish).
This promotion is available for lunch (11.30am to 2.30pm) and dinner (6pm to 10pm) from 1 Aug to 31 Aug.
Alley on 25
Spend some time catching up with friends and family at Alley on 25, a casual all-day dining restaurant. Specially for National Day, they have rolled out the Parade Platter (S$58++ with purchase of drinks). It comprises dishes like Middle Eastern Spiced Lamb Pide, Curried Sweet Potato Hummus and Cold Cuts with Artisan Cheese, perfect for pairing with locally produced Andaz Pilners (S$58++ for 6 bottles).
Guests residing at Andaz hotel can also opt to enjoy this platter in the comfort of their rooms.
This promotion is available from 1 Aug to 31 Aug. The National Day experiences are also available at Andaz Online Shop.
LeVel33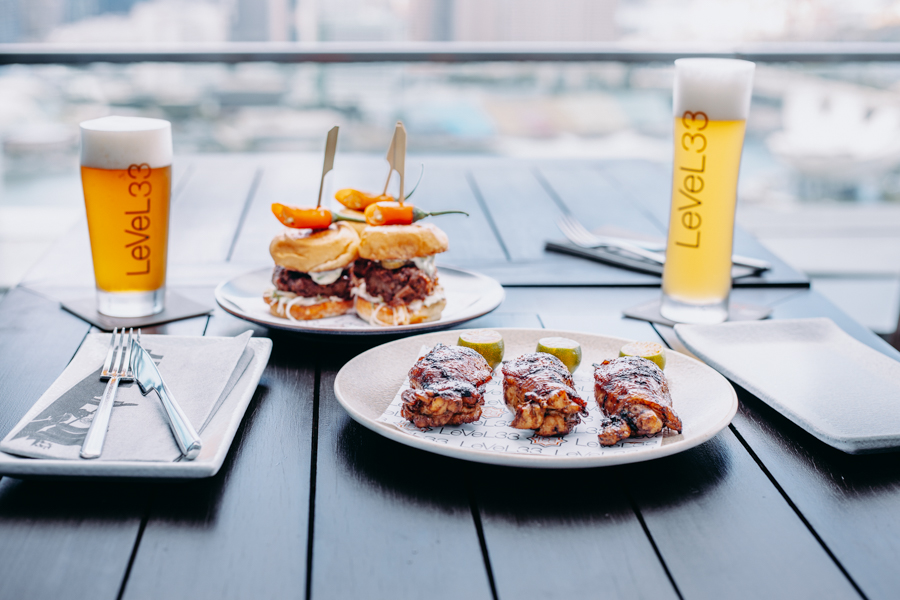 Enjoy some of the best views of Marina Bay from LeVel33 while enjoying food themed around Singapore's favourite delicacies. Celebrate with an exclusive evening of free flow food, house-brewed beers, wines and much more!
LeVel33's beer-infused food options include Rendang Slider, Beer Brined Charcoal Grilled Soy Chicken Wing. Be sure to try the Ice Cream Sandwich, made with Pineapple and LeVel33's Wheat Beer Ice Cream and Milo and LeVel33's Stout Beer Ice Cream.
Tickets are priced at S$268++ for adults, S$120++ for guests aged 12-17 and $40++ for children below 12 years old.
This unique experience is available at LeVel33 exclusively on the night of 9 Aug, from 5pm to 9pm.
Kinki Restaurant + Bar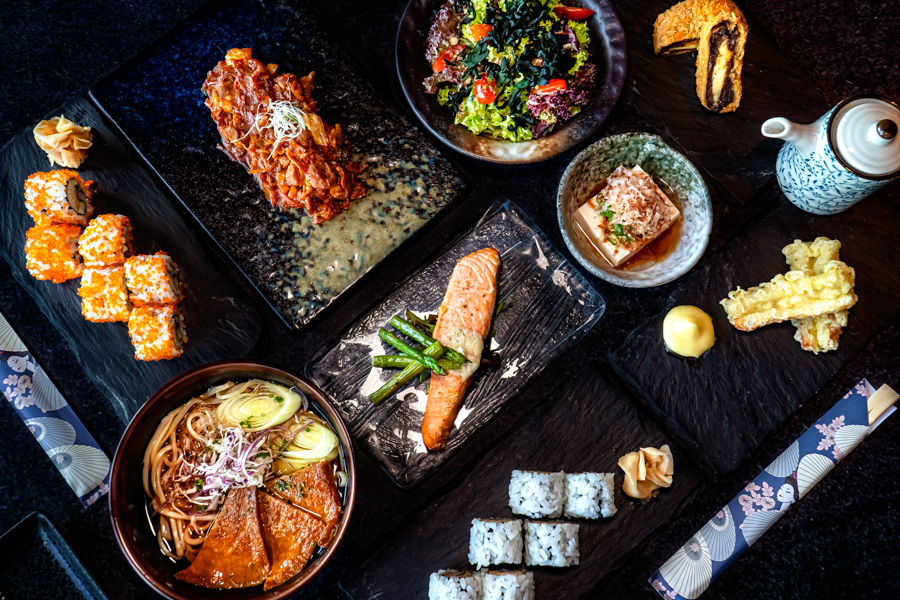 Kinki Restaurant + Bar is another place to soak in the festive atmosphere while indulging in some alfresco dining. Choose from two rooftop packages that comprise of spirits such as Roku Gin, Haku Vodka and Chita Whiskey), mixers and a sharing platter of bites such as Chicken Karaage, Ebi Fries and Cassava Nachos.
The Rehearsal Day Package (S$288++ per table for up to 4 pax) is available for patrons on 22 July and 29 July, while the National Day Package (S$588++ per table for up to 6 pax) is available on 9 Aug.
Tablescape Restaurant & Bar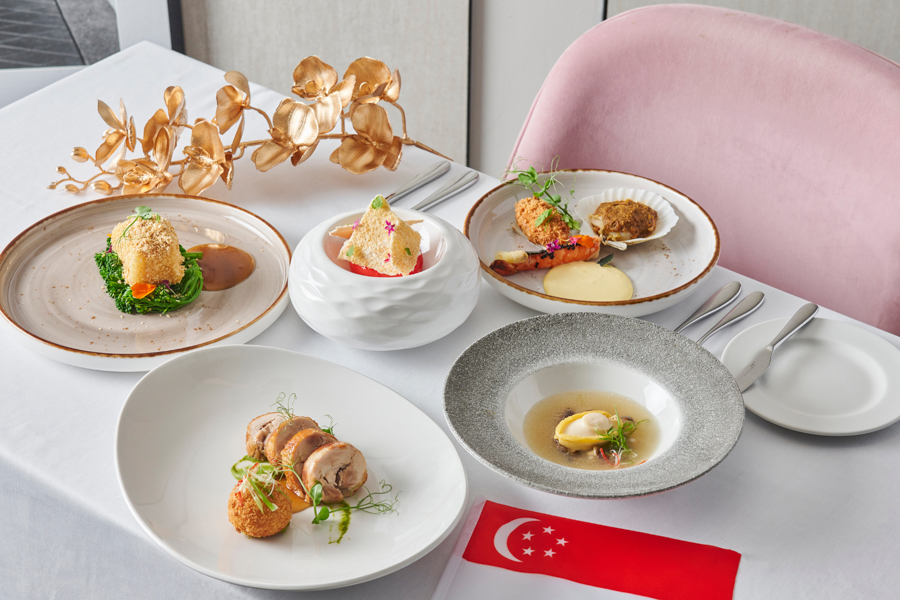 Situated on the rooftop of Grand Park City Hall, Tablescape Restaurant & Bar offers a spectacular view of the flying flag and firework display.
Relish the special occasion with Tablescape's National Day Set Menu (S$88++ per pax, S$58++ per pax from 9 Aug to 13 Aug), taking your pick from European-style classic dishes with a local twist.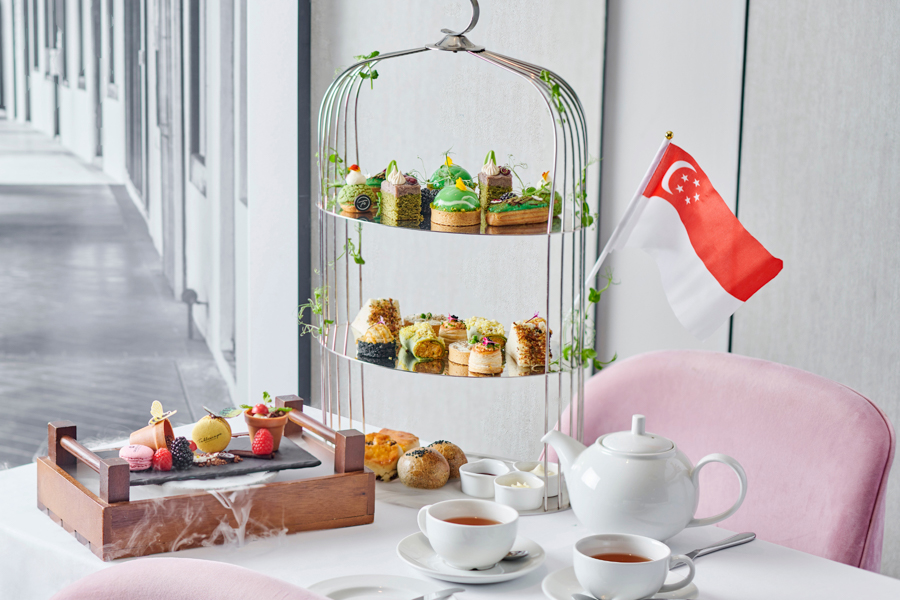 The Botanical Garden Afternoon Tea Set for 2 offers a wide selection of assorted sweet and savoury delights. It's available for both dine-in (S$88++ per set, S$58++ per set from 9 Aug to 13 Aug) and takeaway (S$88 per set).
An exclusive durian dessert, The Durian Fantasy (S$28++) is also available as an a-la-carte item for dine-in.
The National Day Set Menu, Botanical Garden Afternoon Tea Set and The Durian Fantasy are available from 18 July to 13 Aug.
Both special cocktails (S$15.80 per glass) and mocktails (S$5.80 per glass) are available on rehearsal days (22 July and 29 July) as well as on National Day (9 Aug) from 6pm to 10pm.
PATH x Eat and Cook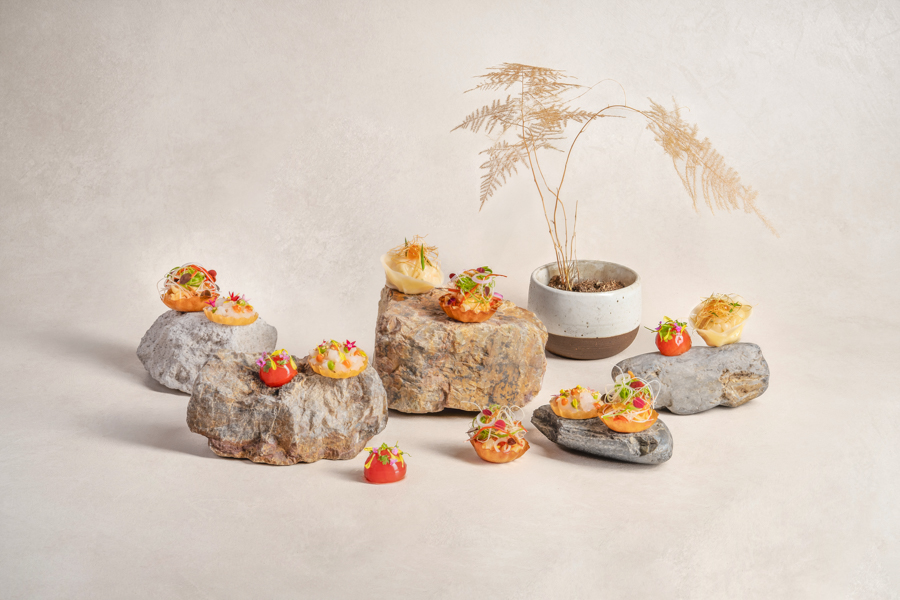 Chef Marvas Ng from PATH is collaborating with chefs Lee Zhe Xi and Soh Yong Zhi of Malaysia's Eat and Cook to whip up an eight-course meal encompassing elements from cultures across both countries. Some of the menu items include Crystal Chicken Feet with Teochew Chilli & Yuzu Pickled Cherry Tomato, Century Egg Shu Mai & Siew Bao and Oita Farmed Hamachi, which is inspired by Hainanese chicken rice. 
Available for dinner only on 7th and 8th August, this unique experience (S$258++ per pax) serves as both a culinary showcase and a means of appreciating the long-lasting bond between both countries.
Restaurant Gaig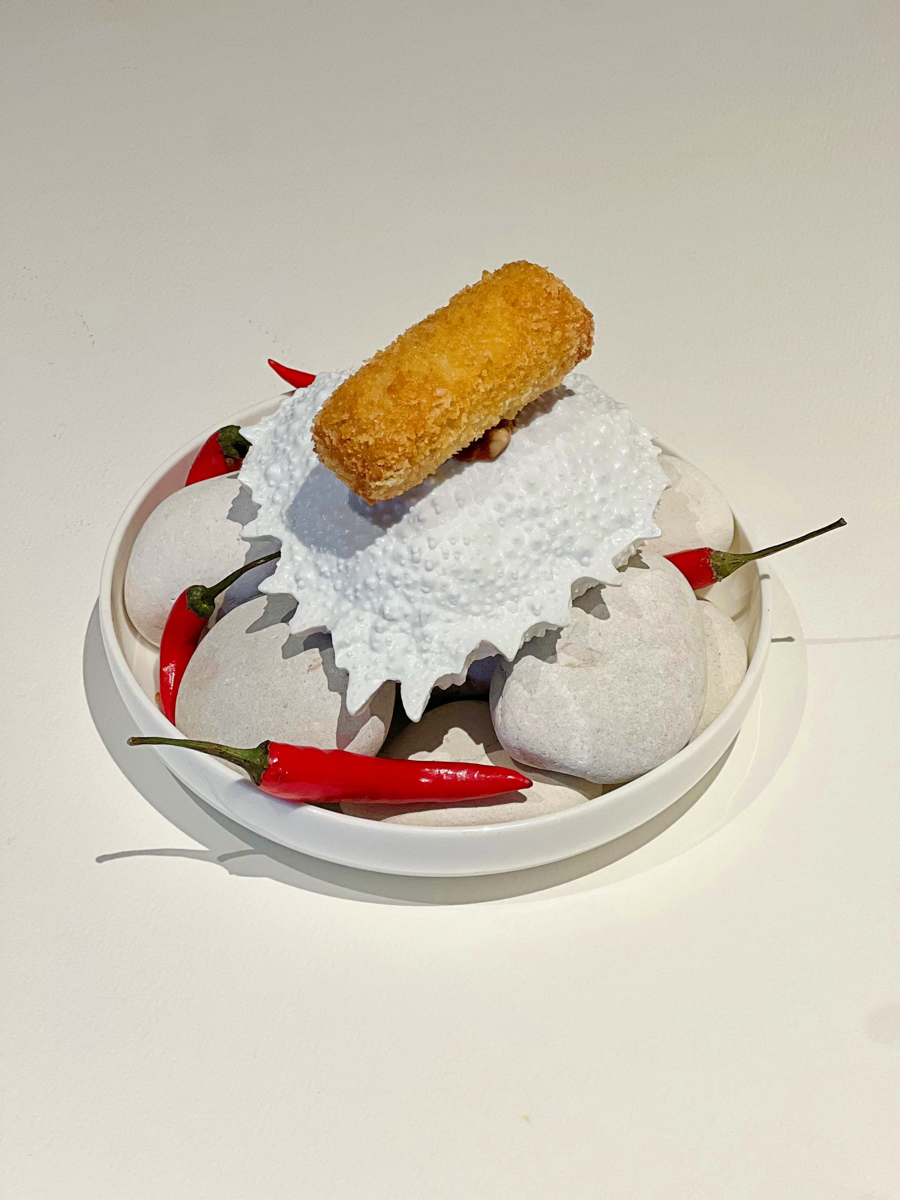 Every year, Restaurant Gaig dedicates one gourmet treat to Singapore, the country in which it began its first international venture. This year, that creation is the Chili Crab Croqueta ($6++ each).
A chilli base is prepared using traditional ingredients such as ginger, shallot, soybean paste and ketchup before mud crab and bechamel is added. It is then coated with bread crumbs and deep fried till golden brown, resulting in a masterful combination of flavours and textures.
Head to Restaurant Gaig for lunch and dinner from 1 Aug to 31 Aug to enjoy this savoury treat.
Baker X / Tarts By Lin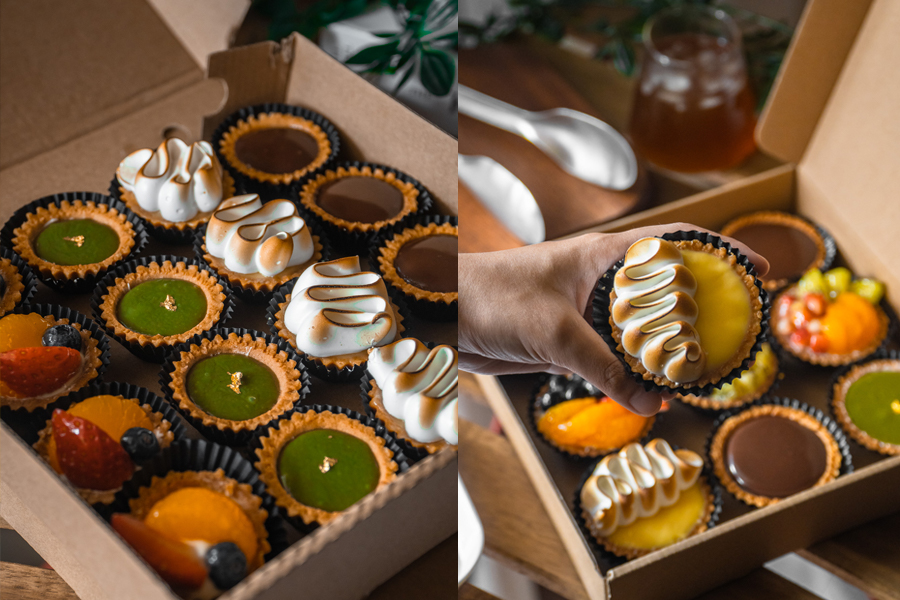 Tarts By Lin is Baker X's newest resident! From 2 August to 25 September, her cookies, cakes and signature tarts will be available for purchase at Baker X. Some of her bestsellers include Fruit Tart (from S$2.20), Crunchy Chocolate Tart (from S$2.80) and Lemon Meringue. Available exclusively at Baker X, the Strawberry Basil Tart (S$5.90) is a new creation featuring ingredients like basil-infused ganache, strawberry frangipane and wine jelly.
The tarts come in Mini and Medium sizes, and can be purchased in customisable boxes of 6, 16 and 25 for Mini Tarts and 4, 6, 9 and 12 for Medium Tarts. 
In celebration of National Day, a series of promotions are available. From 2 to 13 August, customers who make a single purchase of S$58 and more will enjoy a 10% discount. For every eight medium tarts purchased, customers will also receive a complimentary medium Lemon Meringue Tart.
Fanntasy Bakes
Fanntasy Bakes by artiste and self-taught baker Fann Wong has unveiled their all-new Memories Tart (S$62). It's inspired by one of Singapore's favourite desserts, Ice Kachang. Relive your childhood with each bite of this tart – it offers an amazing whirlwind of flavours and textures from ingredients like red bean puree, chendol jelly, almond bits, diced attap seeds and more!
Staple favourites such as Strawberry Hazelnut Bliss (S$62), Pistachio Strawberry Tart (S$65), Yuzu Matcha Tart (S$59) and Signature Valrhona Chocolate Tart (S$58) will also hit the shelves, available in limited quantities daily.
The Memories Tart will be on sale from 10.30am on 1 Aug, via Fanntasy Bakes' website.
Toast Box
Toast Box is celebrating local flavours with a Lotong Chee Cheong Fun ($6.80), pairing silky rice rolls with a rich lotong gravy! There's also the Kopi Jelly Iced Tea ($3.80), a unique take on the favourite Yuan-Yang drink.
You can top up $1.50 to enjoy any sliced cake or curry puff with purchase of the NDP Special!
CÉ LA VI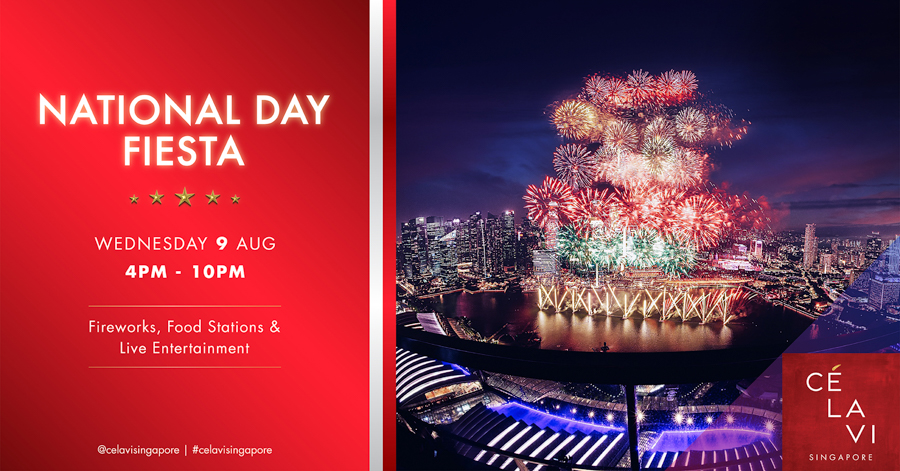 Dance the night away with CÉ LA VI this National Day! To commemorate this special occasion, CÉ LA VI is throwing a spectacular party atop their rooftop venue.
Some of the special activities include kid-friendly temporary face and body tattoos with Singapore-themed designs. There are also live food stations with local snacks like grilled satays, Tutu Kueh, Muah Chee and more!
Plenty of options to share with your friends and family, like the Classic BBQ Platter (S$150++) and the Surf and Turf Platter (S$200++) are also available on their menu.
The celebrations will take place from 4pm to 10pm on 9 Aug. Tickets (S$48 each) can be purchased here, inclusive of one complimentary pour.
Cat & the Fiddle
Cat & the Fiddle has launched two new flavours of their signature cheesecakes just in time for National Day, each are inspired by Asian flavours!
The Nut-Cho Fantasy is a chocolate lover's dream – it features chocolate and hazelnut mousse made with premium quality cream cheese, airy chocolate sponge, crispy feuilletine and a decadent rocher glaze which envelops the entire cake.
The Spe-CATular Spread features a non-baked Biscoff cream cheese mousse wrapped around vanilla sponge, sitting on a bed of butter biscuit lined with Biscoff spread. Biscoff biscuit crumbs are sprinkled on top to add some delicious crunch!
Capitol Singapore and CHIJMES
Get ready for a day of celebration with Capitol Singapore and CHIJMES! They are all set to celebrate Singapore's 58th birthday with a whole range of fun-filled events, activities, food and drinks!
SingNation! Largest National Day Outdoor Choir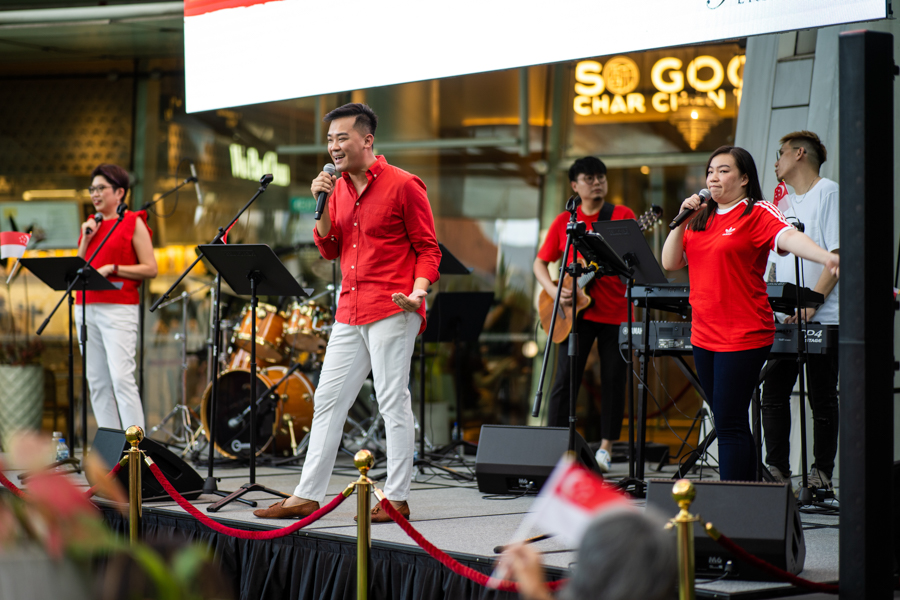 Join SingNation! in their quest to become Singapore's largest national day outdoor choir, welcoming up to 1,000 members from all walks of life to take part in this amazing feat.
It takes place on 5 Aug, from 6pm-7pm at Capitol Singapore, Outdoor Plaza.
Live Band Performance by The Passerby
Local band Passerby will be belting out local hits and Singaporean songs to raise your spirits as we celebrate 58 years of our nation's independence!
It takes place on 5 Aug, from 2.30pm – 4.30pm at Arcade @ The Capitol Kempinski.
Live Screening of the National Day Parade
Soak in the enthralling atmosphere of National Day with the live screening of NDP 2023 at Outdoor Plaza at Capitol Singapore, Arcade @ The Capitol Kempinski as well as B1 of CHIJMES. It takes place on 9 Aug.
Hops @ Hopscotch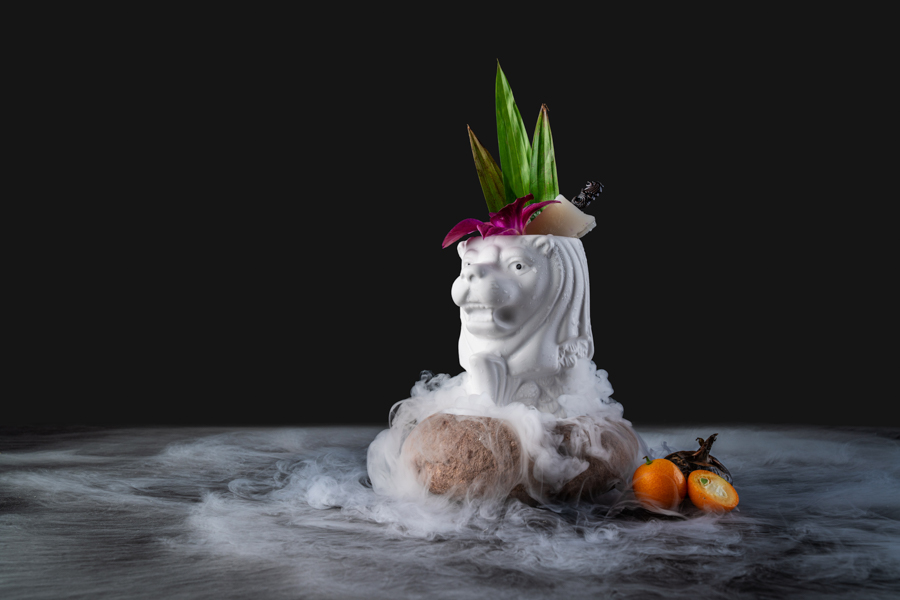 Relive memories from your youth through a game of Hopscotch, albeit with a twist! Complete the game to win free shots courtesy of craft cocktail bar Hopscotch.
It takes place from 1 Aug – 13 Aug, from 5pm – 10pm at Arcade @ The Capitol Kempinski (in front of Hopscotch, L1 – 83)
Life-sized Snakes & Ladders (Singapore Edition)
Take part in a life-sized version of Snakes & Ladders with a uniquely Singaporean touch. Rope your friends and family in for this fun game where you can stand to win Singapore-themed prizes such as Aza lion stuffed toys and magnets.
It takes place from 1 Aug – 13 Aug at CHIJMES, The Lawn.
Celebrate with Exclusive Dining Deals
From 1 Aug – 13 Aug, a series of exclusive deals, unique new dishes and special set menus await diners at Capitol Singapore & CHIJMES.
For those heading to Capitol Singapore, there's the Lion City Cocktail (S$18) from Hopscotch, and a five-course Indian set menu (S$58) from Nalan Restaurant.
At CHIJMES, you can dig into a National Day Delights 3-course meal (S$58) at Winery Tapas Bar, the Monkey 47 Bounty Burger (S$28++) from Harry's or head to Prive to try their Nasi Lemak Burger and Onde Onde Cake.
You can find more information at:
https://capitolsingapore.com/happening/nationalday2023/
https://chijmes.com.sg/happenings/nationalday2023/
National Day 2023
Treat yourself and your loved ones to a fun-filled day of food and festivities this National Day!
*Follow MiddleClass.sg on Facebook, Instagram, TikTok, and Telegram for more food, travel, and trending stories