Gather around, durian lovers – Goodwood Park Hotel's annual Durian Fiesta is back in full swing!
This iteration marks the 40th anniversary of the event, so you can expect a whole slew of goodies in celebration from 6 March 2023 till 6 August 2023. 
Goodwood Park Hotel Durian Fiesta
The lineup features decadent durian desserts and pastries, including a few new additions!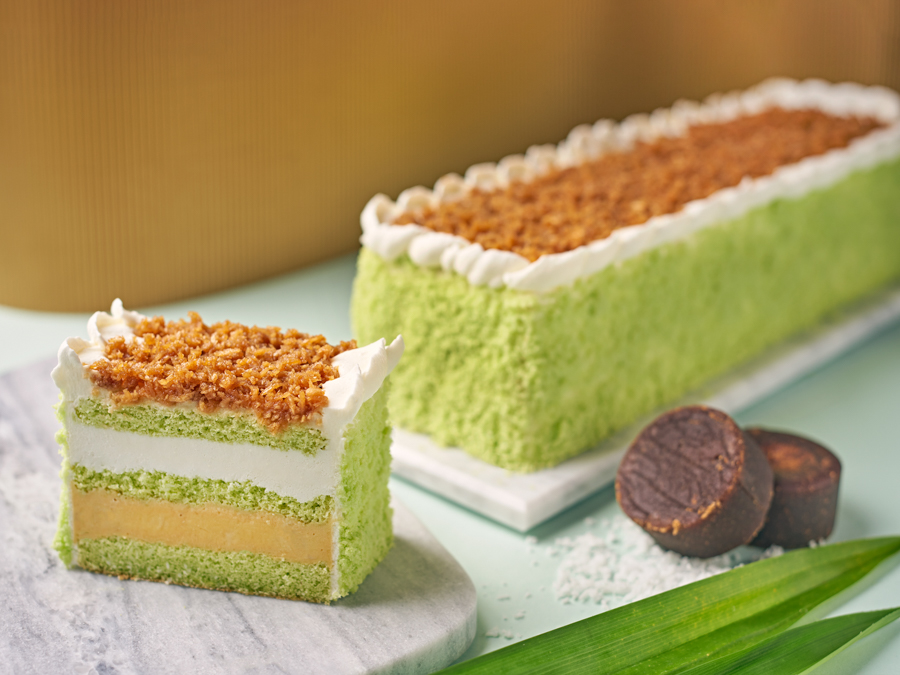 The new additions present durian in even more elegant forms, like the D24 Pandan Coconut Gula Melaka Cake ($20/slice, $120/1.2kg) that features coconut mousse and D24 mousse between soft pandan sponge.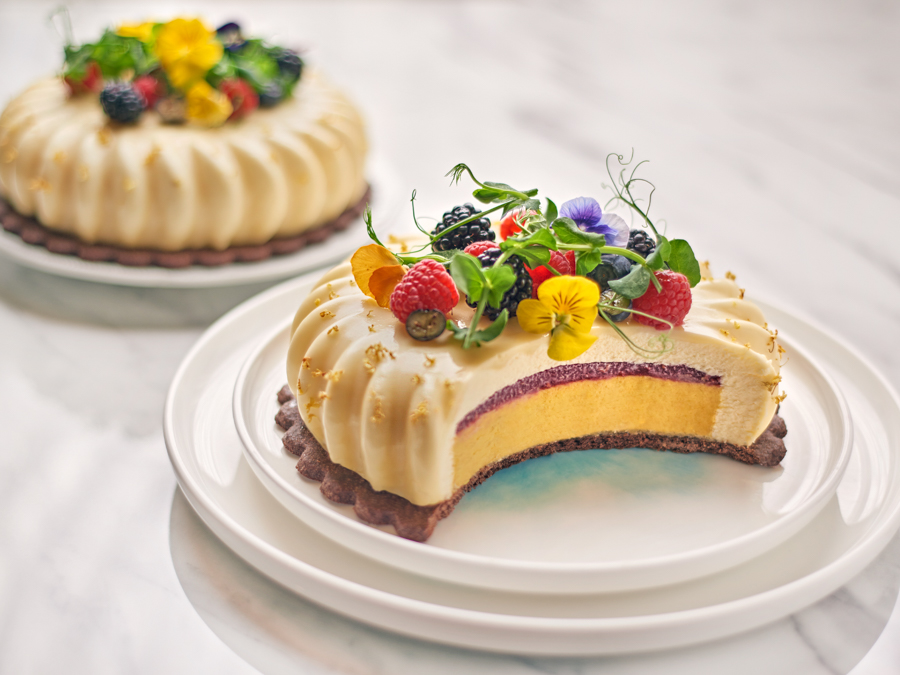 The D24 White Chocolate Raspberry Enchantment ($128/1.2kg) has a crown of fresh fruits and edible flowers, with tangy raspberry jelly and rich D24 mousse in a white chocolate glaze.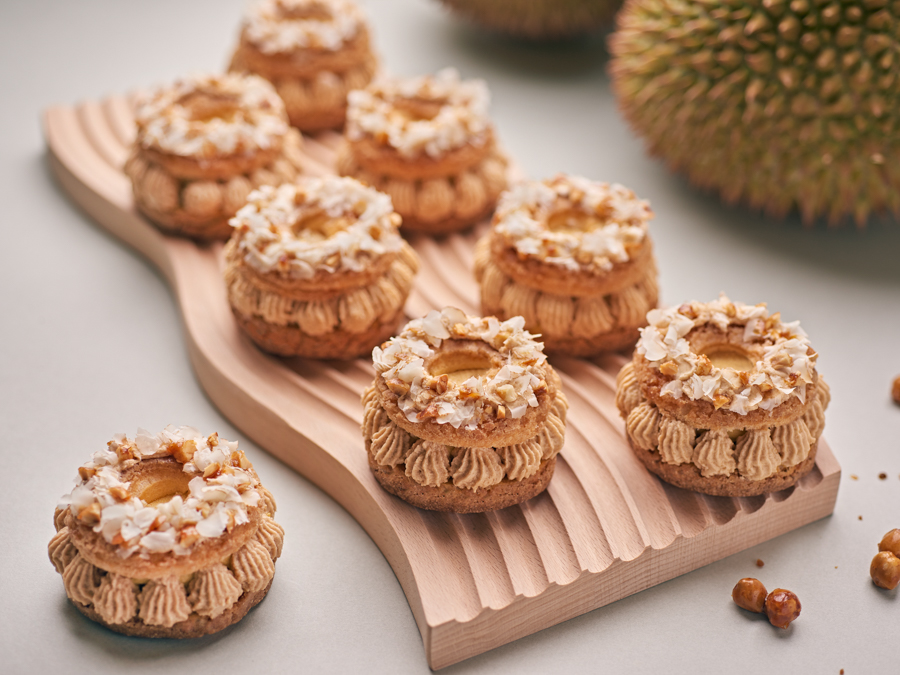 There is also an assortment of single-serving cakes to try, starting with the D24 Paris Brest ($22/piece), a crisp choux pastry layered with D24 mousse, custard cream and hazelnut paste.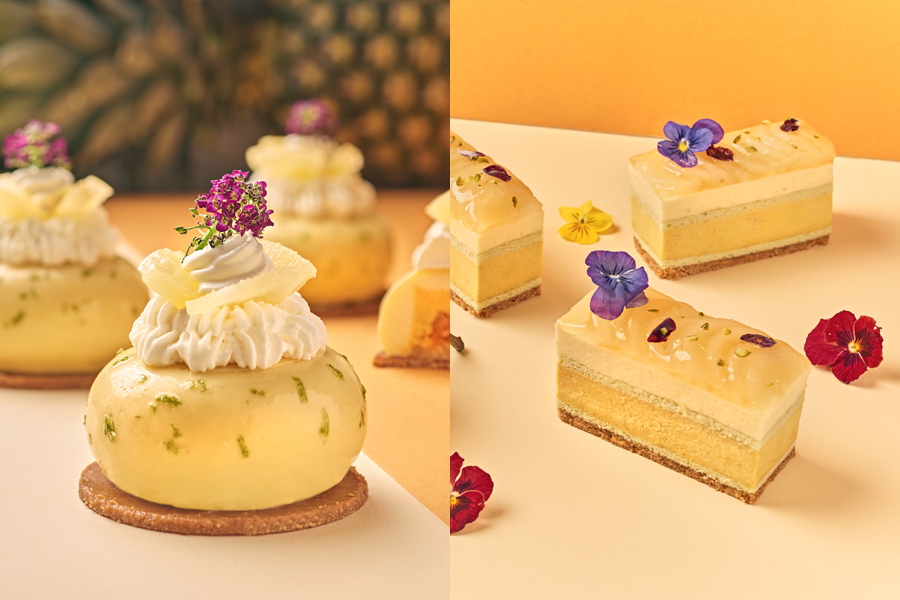 There is also the D24 Pineapple-Lime Zest Dome ($22/piece) with a pineapple mousse and glaze, or the D24 Honeyed Pear Mousse Bliss ($22/piece) with Williams pears and a buttered honeyed digestive biscuit base. 
Chocolate lovers can try the bite-sized Mini D24 Chocolate Ganache Almond Delight ($39/6 pieces), featuring D24 mousse between housemade chocolate lady fingers and crunchy feuilletine bits. 
Returning Durian Signature Offerings
Update – Due to popular demand, the Mao Shan Wang' Power Puff and 'Mao Shan Wang' Mousse Cake will be back for a limited period from 1 May to 8 August 2023!
Goodwood Park Hotel's mainstay menu is also available, from the D24 Puff ($36/6 pieces, $56/10 pieces), D24 Mousse Cake ($19/slice, from $99 for 1kg) and D24 Crepe ($19/piece, $98/8 pieces).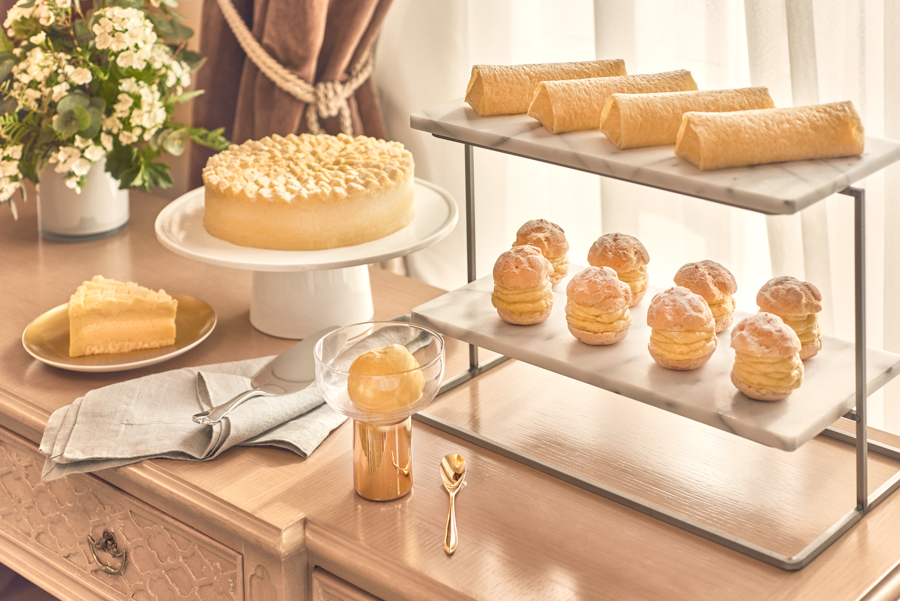 There are also D24 Ice Cream ($26) and 'Mao Shan Wang' Ice Cream ($42) 16 oz tubs available.
Those who prefer Mao Shan Wang can try the 'Mao Shan Wang' Mousse Cake ($90/500g, $180/1kg) and 'Mao Shan Wang' Power Puff ($33/piece). 
For an adorable keepsake, you can consider getting Spikey The Bear ($30.30), the super cute Durian Fiesta mascot! Spikey is dressed in a green durian shell onesie for the occasion. 
Promotions
In celebration of the 40th anniversary, there will be a slew of flash deals for the Durian Fiesta that you can catch on their Instagram page! 
Takeaway orders also benefit: Goodwood Park Hotel Gourmet cardmembers will enjoy 20% off selected takeaway Durian Fiesta pastries at The Deli.
Citi, DBS/POSB, HSBC, OCBC, UOB credit and debit cardmembers will enjoy 15% off! 
To place your orders, visit their online store. You can also contact The Deli (6730 1786) or email the order form to deli@goodwoodparkhotel.com.
Do note an advance of 3 days is required and the last pre-order date is 3 August 2023.
Durian Desserts In Singapore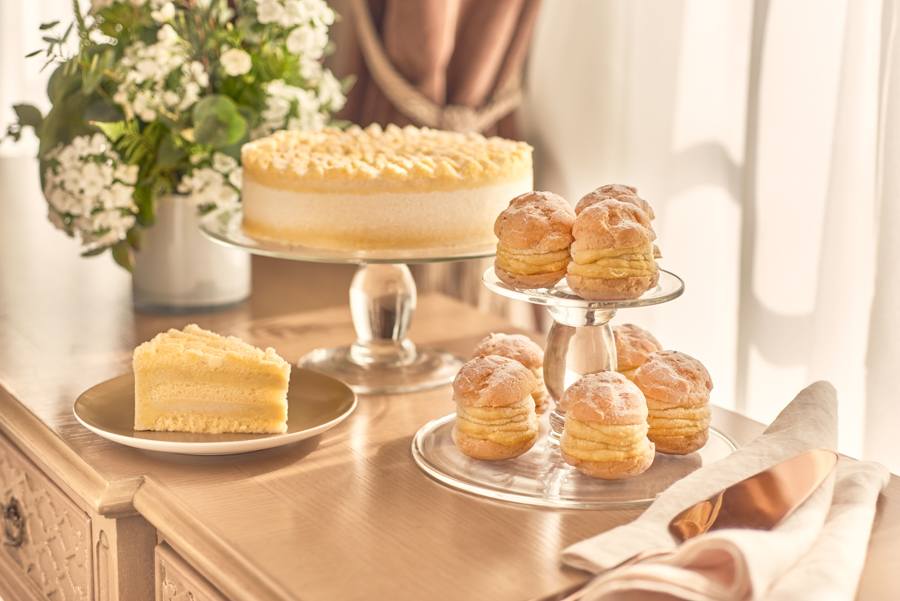 The offerings that this year's Durian Fiesta is dazzling, so grab your durian-loving friends and enjoy! 
Goodwood Park Hotel
22 Scotts Road, Singapore 228221
*Follow MiddleClass.sg on Facebook, Instagram, TikTok, and Telegram for more food, travel, and trending stories