Guilty of saying "there's nothing to do in Singapore" or "Singapore is so boring"? Head down to The Lawn @ Marina Bay on 2 and 3 September 2022 from 5pm to 9pm for an enthralling evening of magical movies and fun carnival games as Marina Bay Alliance presents Carnival by The Bay!
Free Outdoor Movie Screening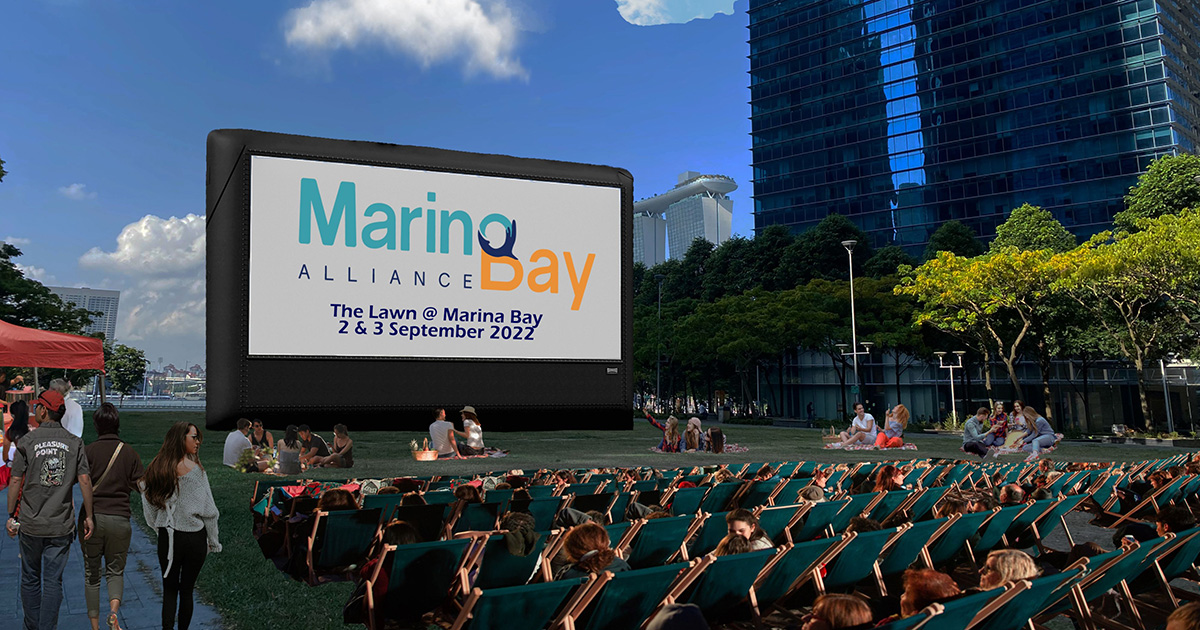 Go on an adventure as you immerse yourself in the film Jungle Cruise (starring Dwayne Johnson and Emily Blunt), or sing along to catchy songs from the musical drama The Greatest Showman (starring Hugh Jackman and Zac Efron). Set against the backdrop of the city skyline, revel in the beauty of the sunset before the movie starts at 7.30pm. 
Sit back and relax in the outdoor chairs that are provided but do note that the seats are limited to 200 (first come first served). You can also chope a prime spot by bringing your own picnic mats and bean bags to be extra comfortable! 
The show goes on even in the case of wet weather, but will be moved to a 300-pax auditorium nearby! 
Fun Carnival Games and Delicious Snacks
Have a go at nine different inflatable and arcade games at The Lawn! Put your sporting abilities to the test with entertaining games like Hover Ball Archery, Soccer Dart, Beat Saber VR and LED Buzz Wire, and compete with your loved ones to see who is more zai. Or laugh at your friends and family as they struggle through hilarious challenges while being velcro-ed to a giant Sticky Wall. 
What's more, you can stand to win prizes! Simply collect stamps that can be used to redeem various interesting prizes as you have a ball of a time with the games! Show off your skills and win additional stamps by competing with another challenger over fast hands and high scores. 
If you are feeling peckish after hours of fun games or want something to snack on as you watch movies on the big screen, grab a light snack at the concession stands! An array of snacks are available, ranging from gourmet soft serve to churros to hot dogs and of course popcorn, which is definitely a necessity for a shiok movie night under the stars! 
A Cashless Event
Relish in the convenience of paying with PayNow! at Carnival by The Bay, just by using your mobile device. Although the movie is free for all to enjoy, food and games start from $2 and have to be purchased using a set of $10 coupon. 
Already adding this exciting event to your calendar? Find out more about Carnival by The Bay by visiting http://www.marinabayalliance.com/carnivalbythebay or through their Facebook and Instagram pages.
*All images courtesy of Marina Bay Alliance

*Follow MiddleClass.sg on Facebook, Instagram, and Telegram for more food, travel, and trending stories!