Tuna fans, this is for you – FairPrice Xtra at Parkway Parade is hosting an exclusive Bluefin Tuna live cutting show only on 5 February 2023, 11 am where you can enjoy some of the freshest tuna sashimi!
Bluefin Tuna Live Cutting Show
The fish featured is a whole Southern Bluefin Tuna from Japan weighing in at almost 50kgs! It will be expertly carved in front of your eyes by professional chefs at the dine-in area in front of the sushi counter.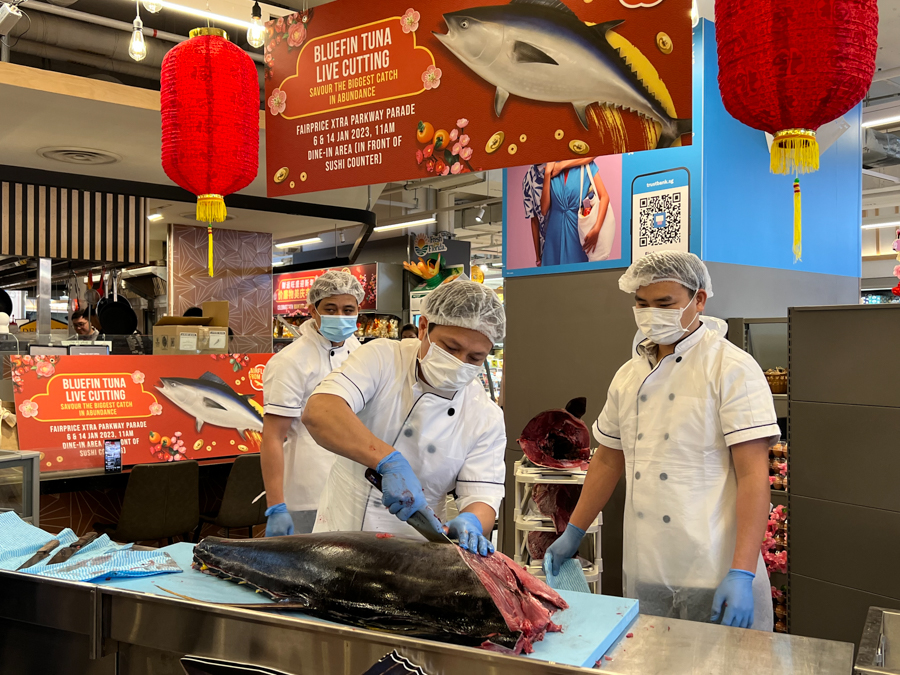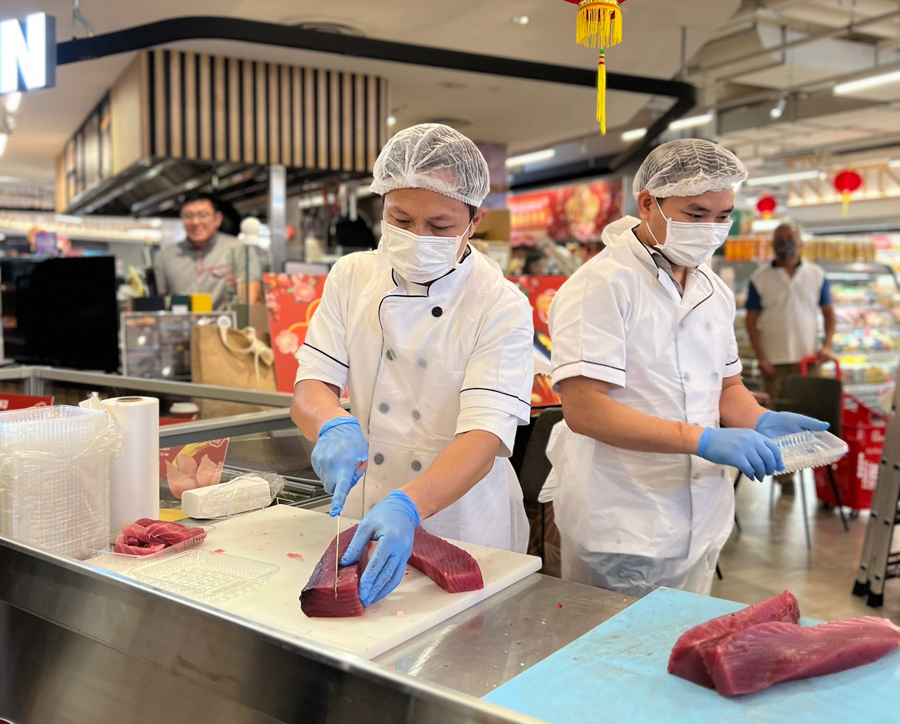 The three tuna sashimi cuts will be available for sale at only $5.88/100g – akami, chu-toro and o-toro, depending on your preference for fattiness. This is the closest experience to the live tuna cuttings you see in seafood markets in Japan!
You can also have your tuna cooked to your liking at The Kitchen, a dine-in concept by Chef Issac of Ban Tong Seafood (萬东海鲜), with a fee of $8. There are also wine and sake pairings available for an elevated experience. 
Submit your RSVP for the live cutting show here. 
*Follow MiddleClass.sg on Facebook, Instagram, TikTok, and Telegram for more food, travel, and trending stories