With the recent blow-up of popularity for Pop Mart figurines on Tik Tok, one question arises – why is everyone so crazed over a piece of plastic? But whether you're an avid collector or neutral observer, you cannot deny that these intricate figurines can be labeled as an art form. 
ActionCity, a homegrown purveyor of all things Pop Mart, pop art, and figurines, is holding a limited-time exhibition with local artist Daniel Yu at their gallery BLAXK by Action City. Hosted in Funan Mall, the exhibition is aptly titled Altered Realities: A Jiangshi Introspection, showcasing Daniel's unique art style inspired by all things macabre. The run time for this exhibition is 24th September to 20th November 2022. 
The Artist Behind The Art
Daniel Yu's professional art journey began with two apprenticeships with the National Arts Council (NAC) and local art collective PHUNK, which immersed him into the local art scene. He earned the NOISE artist of the year award and this pushed him into doing art full-time. Now, his collectible figurines have found homes in Singapore and abroad, making his works highly-sought after. 
His works are heavily influenced by the horror genre, incorporating popular monsters like aliens, Frankenstein and most notably, Jiangshi – the Chinese iteration of a 'zombie'. Being a quintessential pop culture trope that many of us recognise from the Hong Kong horror movies in the 70s to 90s, the Jiangshi is one of Daniel's main muses for his work, hence the title of the exhibition. Daniel shared that a full piece can take anywhere from 10 days to a month, as he handcrafts and moulds each figurine by hand. 
The exhibition will showcase 120 of his Jiangshi creations as well as other ghoulish-themed collectibles he's done in his career. The details in each piece are fantastic, with a realism and intricacy that highlights Daniel's years of practice. They are best described as scary-cute, with a certain charm to them despite their rather gruesome appearance.
The gallery space has also been decked out in props that match the exhibition themes, with neon lights and custom-made talismans hanging above the figurines. If you look closely, the talismans have included the names of 13 other local artists who have contributed art to this exhibition.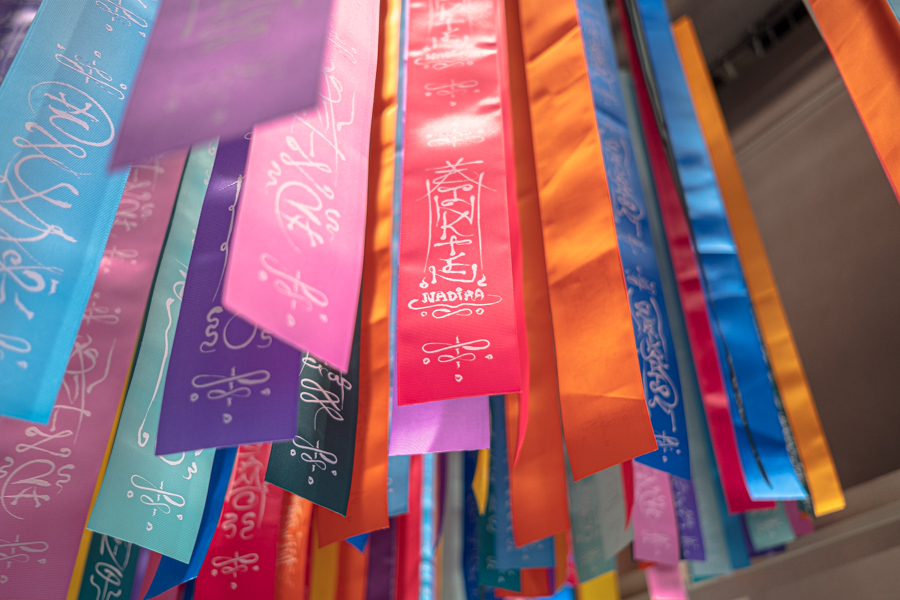 Many of Daniel's more prominent works are no longer for sale, but if you're drawn to his style, there are a number of mini figurines available for purchase (ranging $35 to $100) in a variety of different colours and materials.
Limited Edition Collectibles And More
To celebrate the launch of the exhibition, BLAXK by ActionCity has collaborated with Daniel Yu to offer the BLAXK x Daniel Yu Jiangshi Junior (僵尸屁孩), a limited art figurine with only 100 pieces in production! The art figure is cast in high-quality vinyl and has 7 articulation points with moving joints, meaning you are free to pose it as you please.
As mentioned above, there will also be another showcase of artworks by 13 local artists that reimagine Daniel's Jiangshi in their own way. There are recognizable names like Allison M. Low (@allisonmlow), Claire & Pann Lim (Holycrap) (@holycrap.sg), and Inkten Nadirah (@inkten).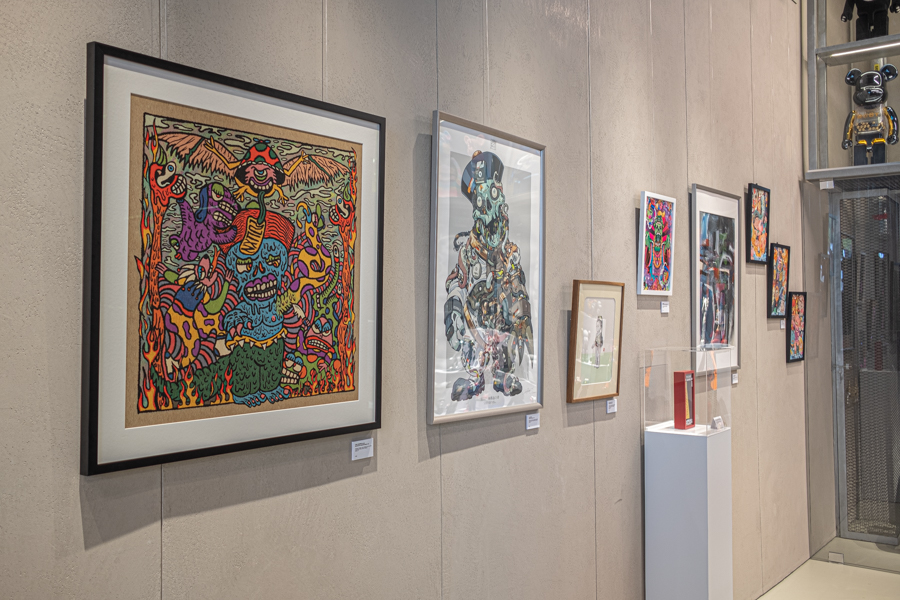 These pieces will be shown on a rotational basis in 2 waves: 24th September to 20th October 2022 and 21st October to 20 November 2022, so you can catch each artist's rendition of the Jiangshi motif. Each artist puts their own unique twist into it, incorporating other art styles that make for a visually engaging experience. 
If you're looking for something to do this weekend, head down to BLAXK by ActionCity! You can follow them on Facebook and Instagram for more about the local pop art scene and all things art figurine and Pop Mart-related. 
BLAXK by ActionCity
109 North Bridge Rd, #01-03, Singapore 179097
Open daily: 11AM – 9.30PM
*Follow MiddleClass.sg on Facebook, Instagram, and Telegram for more food, travel, and trending stories