Looking for something fun to do this weekend? Head down to 29Rooms, the newest interactive art experience at Gardens By The Bay! Happening from now till April 2023, 29Rooms is described as a multisensory funhouse designed to engage all the senses.
Aesthetic Instaworthy Spots 
As the name suggests, there are 29 spaces to explore each with its own unique theme and interactive elements. Some even have free things you can claim! 
Here is a peek at some of the spaces you can explore:
Merry-Go-Round
Merry-Go-Round replicates the common spaces Singaporeans spend in at different times of the day.
Designed like a carousel, the space is divided into colourful segments that are perfect for pictures! You can lounge around in the yellow living room or lay in the tub in the pink bathroom. 
Make A Mess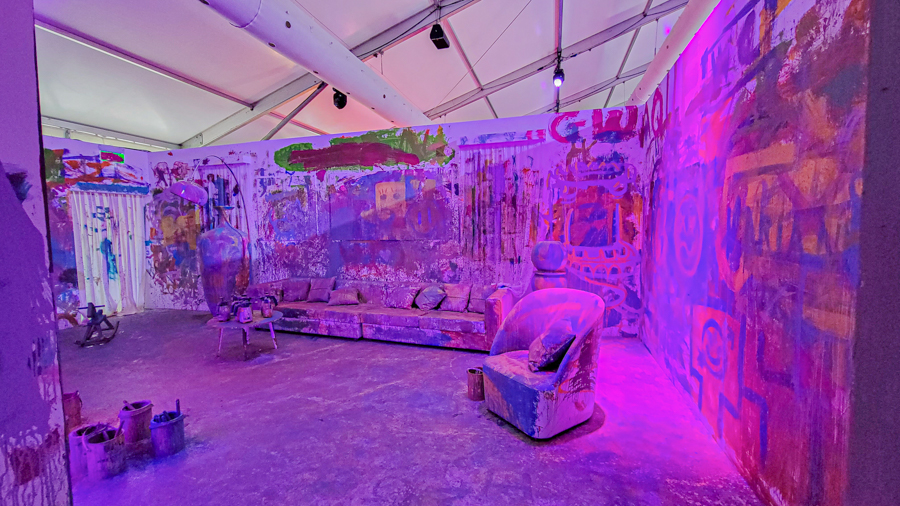 One of the more memorable rooms was Make A Mess! Here, you are encouraged to use the paint and tools available to make your mark on the space. There are brushes, brooms, spray cans and more!
The concept is inspired by a common childhood experience of drawing on the walls of your home. In Make A Mess, you can do the same – without the consequences. Shoe covers and wet wipes will be provided so you can clean up after. 
Shake Up The Night (Monkey Shoulder)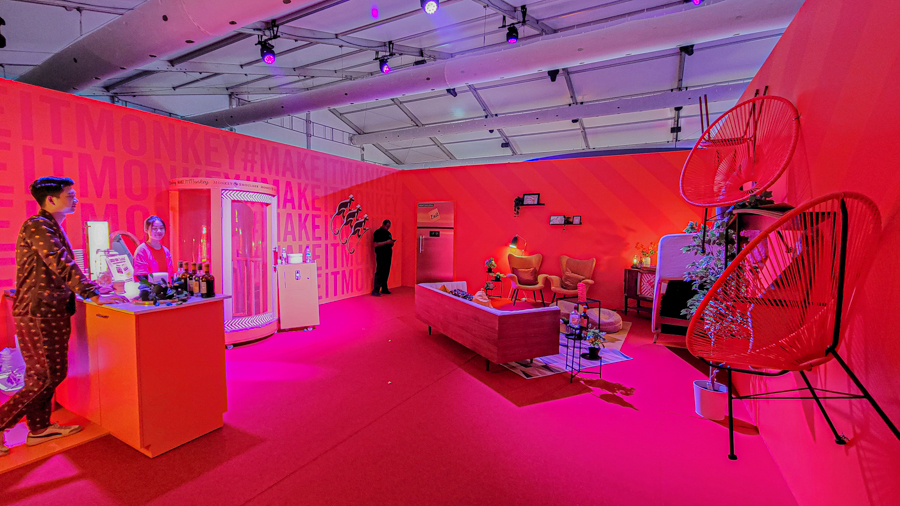 Fancy a nightcap? Head to Shake Up The Night, made in collaboration with Monkey Shoulder! The room is designed like a whimsical living room and has comfortable chairs for your to sit and enjoy your drinks!
You can redeem a free Monkey Shoulder cocktail by following their Instagram page and participating in a game. All you need to do in the game is catch one ticket while in a vacuum tube (we found this relatively easy if you stay low).
Insomnia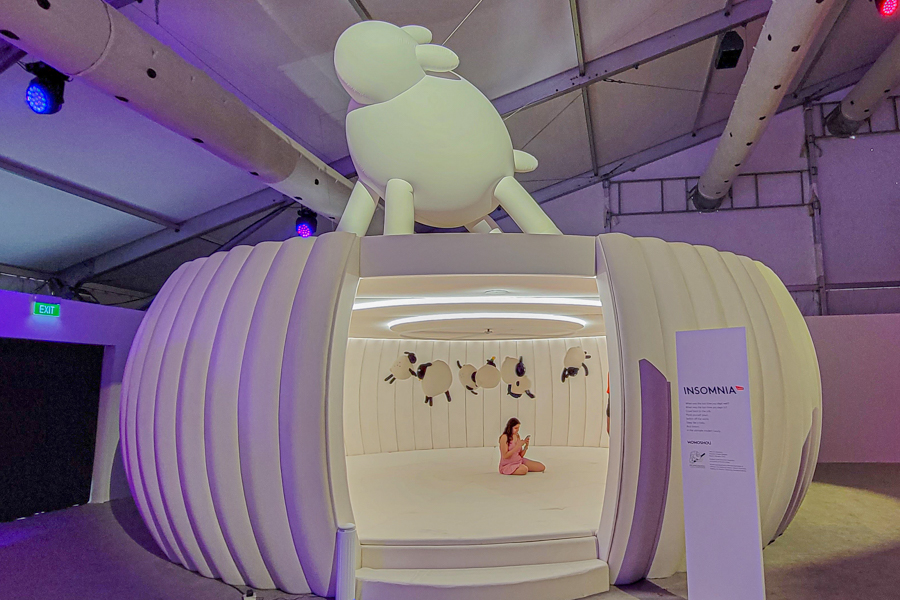 When you're tired from all the exploring, you can head to Insomnia – a plush, all-white bubble you can rest in. The highlight is the rotating display of toy sheep that you can watch while you unwind.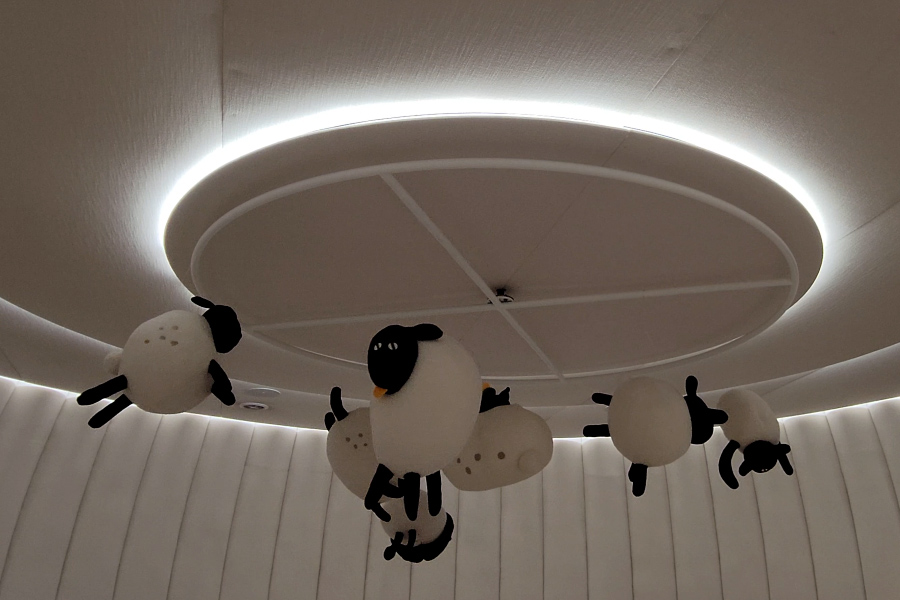 As you can guess, the theme of this room is a reference to counting sheep when you can't sleep. Every part of the space is padded with a soft pillow material and even has a relaxing soundtrack playing. 
Interactive Funspaces
There are still many other rooms you can explore, including one made in collaboration with Samsung, Billie Eilish and even a merchandise store! The spaces also have a number of activities you can participate in so take your time to immerse yourself into each one. 
Attend A Silent Disco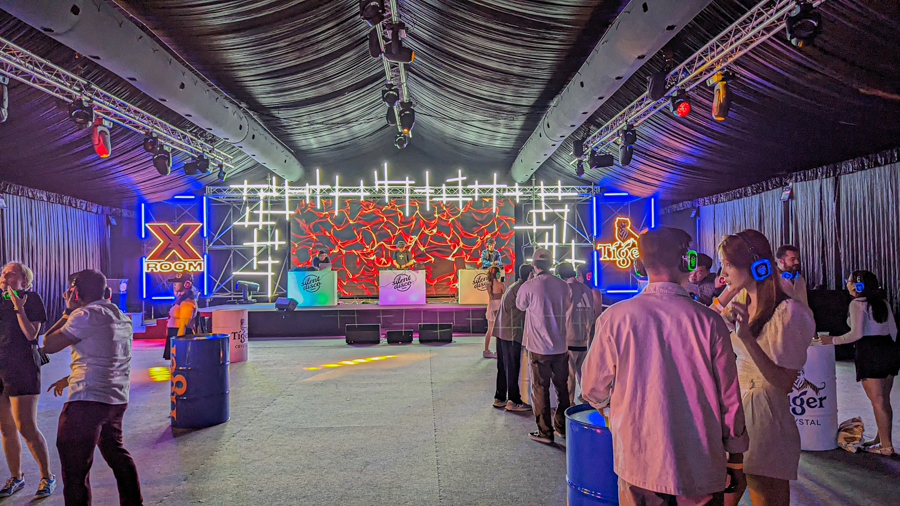 You can even go for a Silent Disco as part of your 29Rooms experience! For the uninitiated, silent disco streams live music through bluetooth headphones instead of loudspeakers.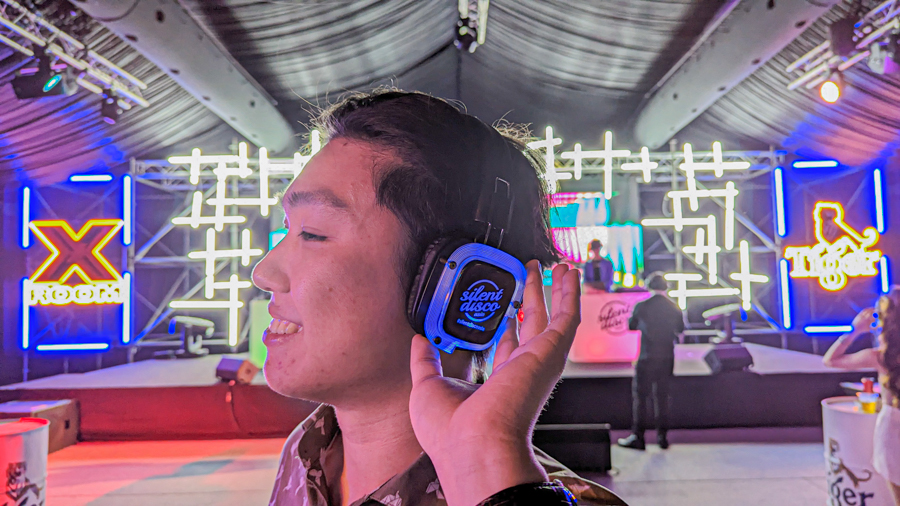 This allows for a more comfortable experience without compromising on the quality or variety of music. The Silent Disco at 29Rooms features 3 live DJs on 3 separate channels you can tune into! 
The disco is organised in collaboration with Tiger beer, so you can enjoy a cold one while you party on the dance floor. Tickets to the Silent Disco can be purchased on its own for $45 with one alcoholic drink or as a bundle with 29Rooms at $58. 
Things To Do This Weekend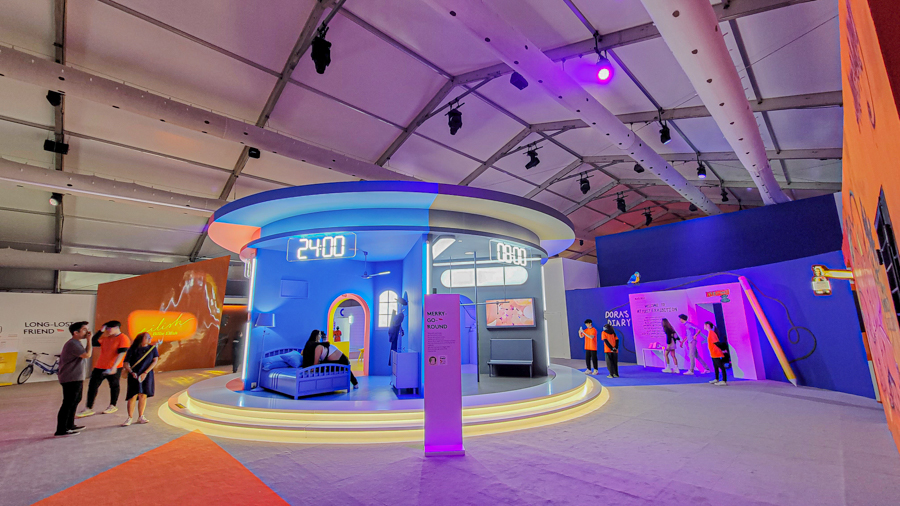 The perfect adult playground, 29Rooms has something for everyone! Get your tickets online. 
29Rooms
West Lawn, 18 Marina Gardens Dr, Gardens By The Bay, 018953
Wed-Fri: 4 pm -10 pm, Sat, Sun & PH: 12 pm – 10 pm
*Follow MiddleClass.sg on Facebook, Instagram, TikTok, and Telegram for more food, travel, and trending stories