Singapore's nightlife is back in full swing and you can get in the action with the Silent Disco! The night time event this year will be hosted at the Marina Bay Sands (MBS) SkyPark Observation Deck from now till 5th November 2022.
Unique Silent Disco Experience
A silent disco is a clubbing experience where the music is fed through individual wireless headsets instead of blasting it over speakers. This makes for a more mindful and convenient experience but retains the same hype and quality of music! The headsets also allow you to easily adjust the volume so you can continue talking to your friends and companions without having to shout over the music.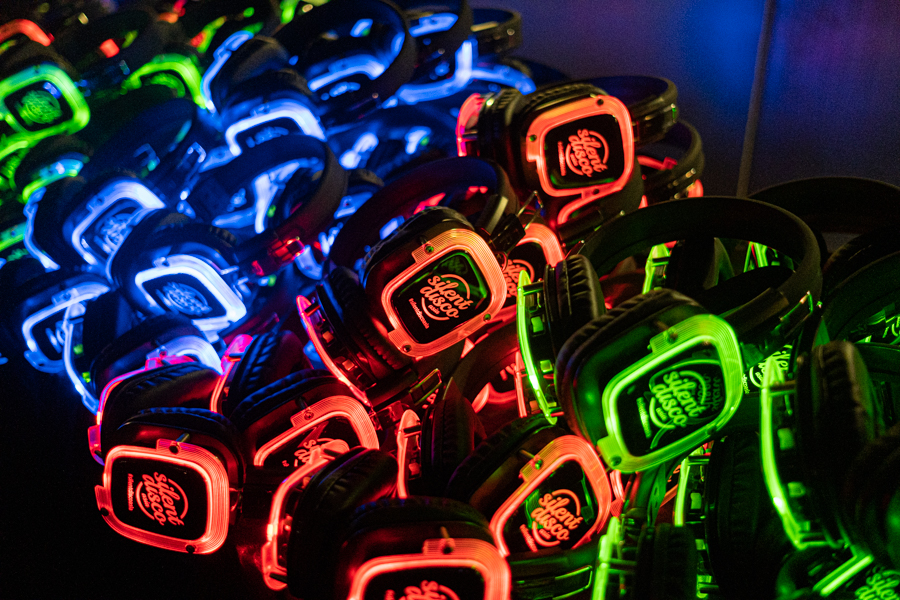 The Silent Disco this year has three different live DJs each night on deck spinning tunes of all genres from early 2000s hits to rap, hip hop and EDM, each with their own audio channel. Think artists like Linkin Park, Katy Perry, Nicki Minaj and more! 
The DJs on roster are from Singapore, London and beyond, including names like I.M.X, Aurora, Jaz and Krave. The headsets provided are customised with LED lighting – red, blue or green – for each channel you tune into, making for an even more lively experience. 
If you're a fan of enjoying actual music without the excessive crowds of normal clubs, the Silent Disco is a great alternative. The ambience is calmer but retains the same hype with coloured lights, dancing, a great lineup of different genres of music and most importantly, a stellar view!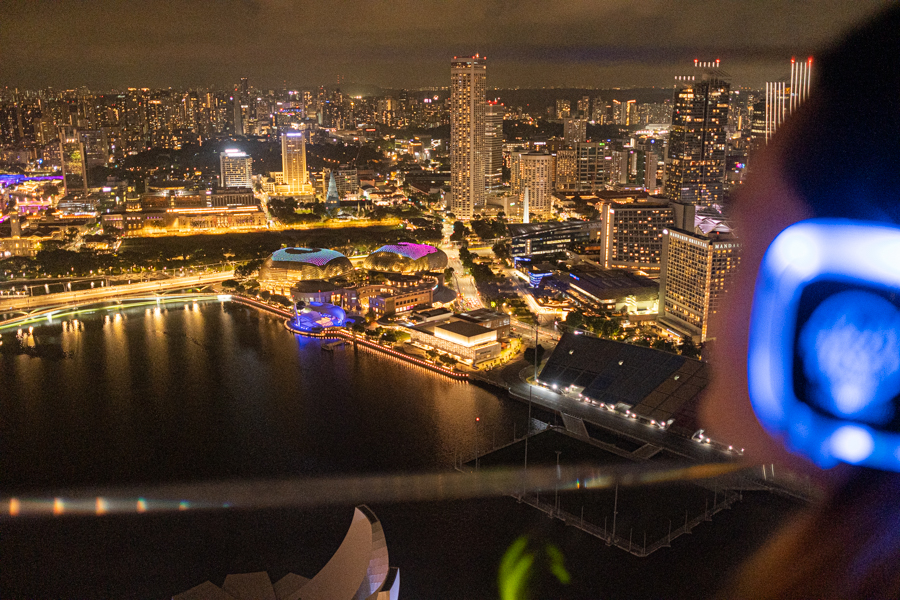 The MBS SkyPark Observation Deck provided a great panoramic view of Marina Bay, plus a cooling breeze that made the party all the more enjoyable. You can get drinks at the bar courtesy of CÉ LA VI Singapore, but we felt that you didn't need them to have a good time! 
Enjoy The Silent Disco
Words can only convey so much – Here's a peek at how the event looked like over on our Tik Tok! 
The Silent Disco will run for 8 weekends on Fridays and Saturdays from 10pm to 2am at $50 per pax. You can get 20% off (capped at $40) with the code LETSPARTY20 from now till 5th November! Get your tickets online here to enjoy a night to remember. 
Silent Disco Asia
Marina Bay Sands SkyPark Observation Deck, Level 56, Tower 3, Marina Bay Sands, Singapore 018971
Now till 5th November 2022, 10pm-2am
*Thank you to Discover Pelago for having us at the event!
*Follow MiddleClass.sg on Facebook, Instagram, and Telegram for more food, travel, and trending stories