Yao Yao Sauerkraut Fish, one of China's top 10 pickled fish brands, is in Singapore! They have opened in Vivo City with their signature menu of blanched fish in flavourful broths, which you can enjoy in multiple ways. 
Cute Themed Interior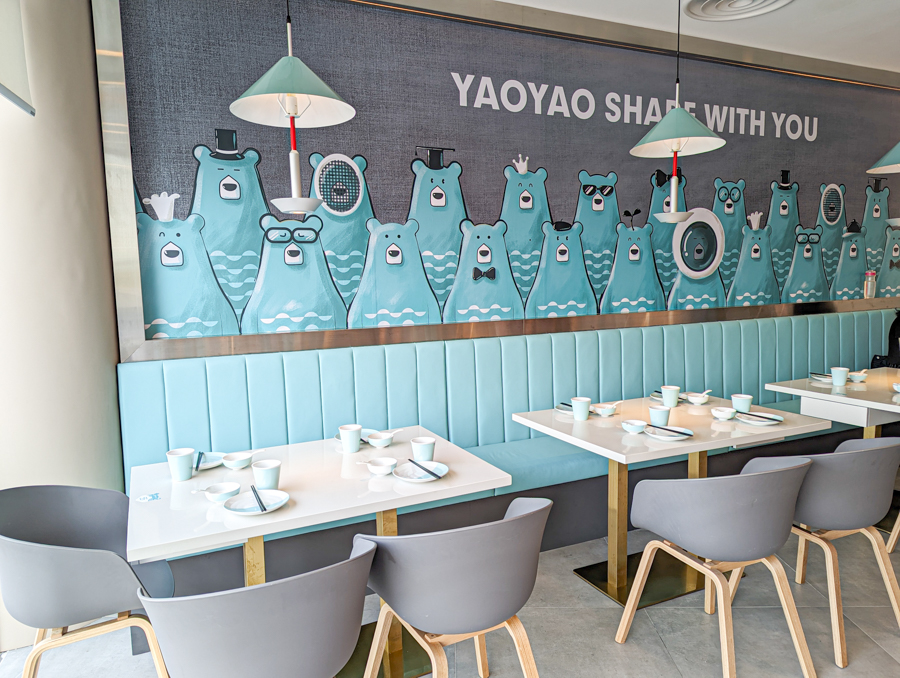 The restaurant is easily recognisable from its pastel blue and white design, plus its cute bear-fish mascot! Everything is themed, down the fish-ended chopsticks they use. 
Yao Yao Sauerkraut Fish Menu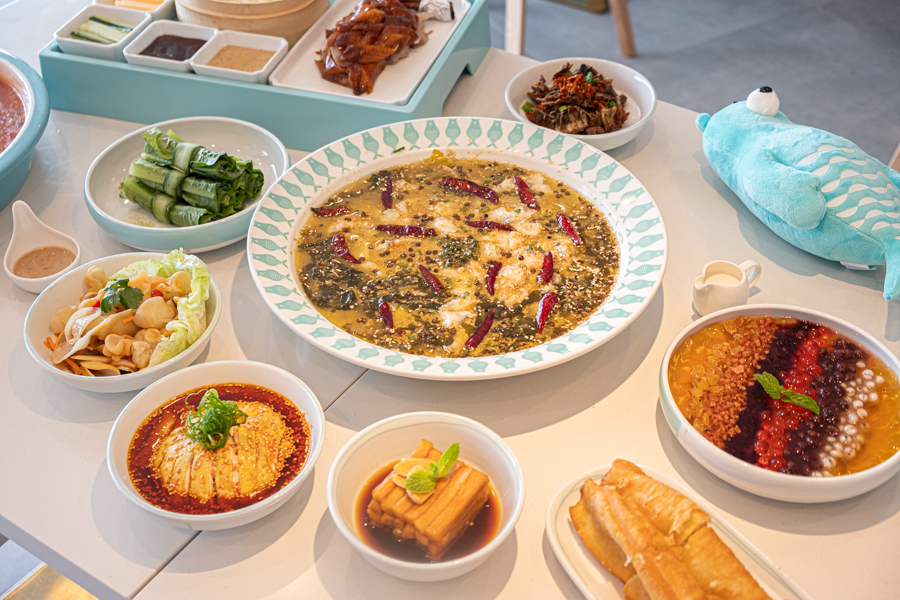 The star item is the Signature YAO YAO Sauerkraut Fish ($48/$68/$88), which features Californian white seabass in a broth with sauerkraut that's fermented for 24 days. 
For those who are indecisive, there's the YAO YAO Super Combination (from $53) where you can mix and match flavours! The other options include Tomato Fish with a sour-sweet base or Sichuan Poached Fish with a fiery mala sauce. 
They also offer quite a few side dishes including Sweet And Sour Pickled Radish ($7), Sichuan Crispy Pork Waffle and even desserts like Red Bean Cold Jelly ($3).
YAO YAO Sauerkraut & Sichuan Poached Fish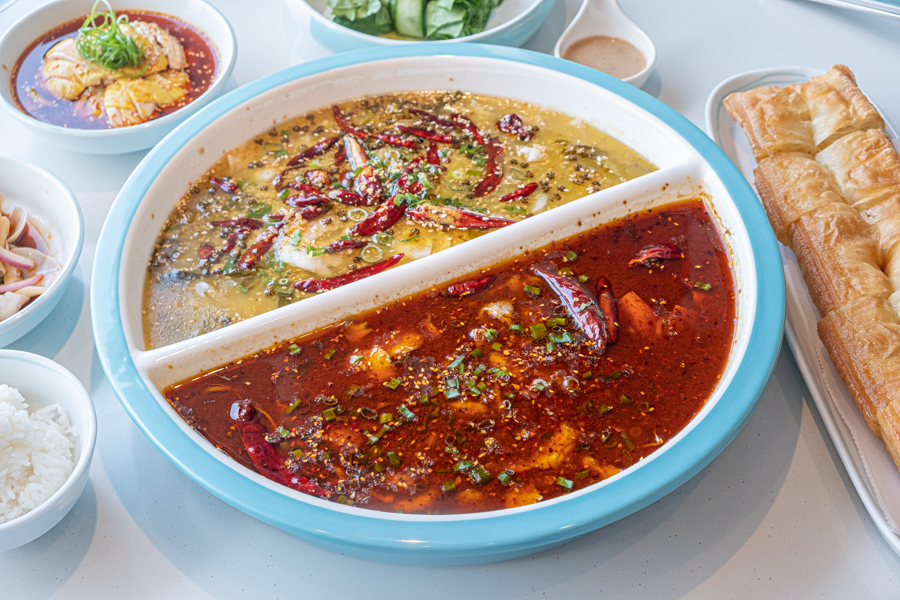 We got to try a YAO YAO Super Combination of the Signature Sauerkraut and Sichuan Poached Fish, each packed with ingredients.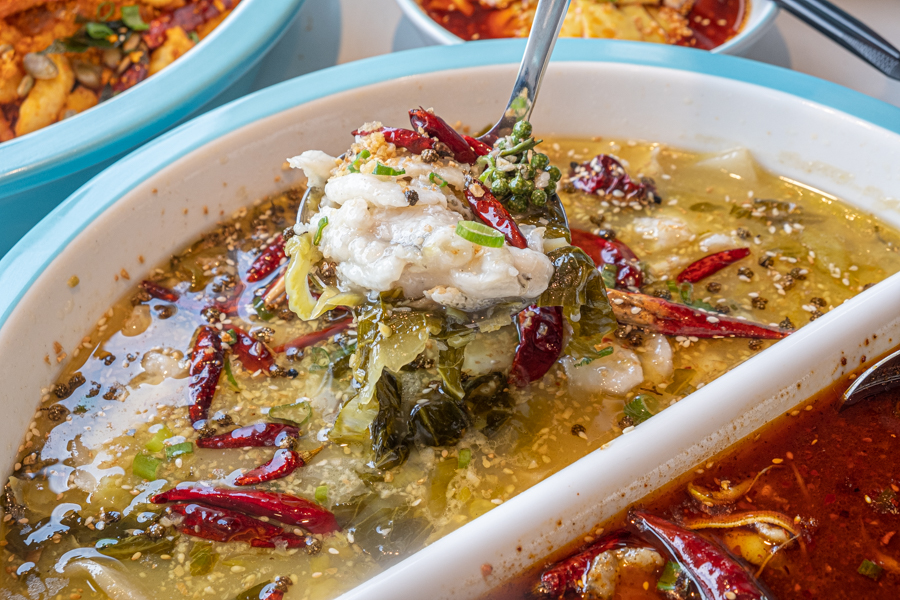 The fish slices were fall-apart tender and took the flavours of the soups really well, which we enjoyed. The Signature sauerkraut fish had a deep umami from the fermented vegetables and a unique strong sour flavour!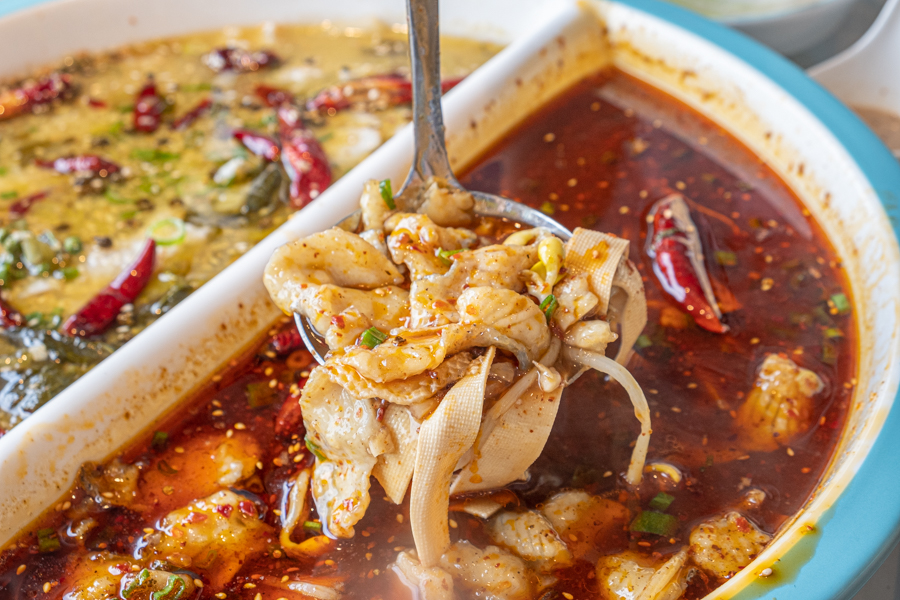 Our preferred flavour was the Sichuan version, which had a good kick with an appetizing peppery fragrance. This paired well with the light and buttery flavour of the fish. Despite the great flavours, we think the sauces may be too oily for some. 
XXL Crispy You Tiao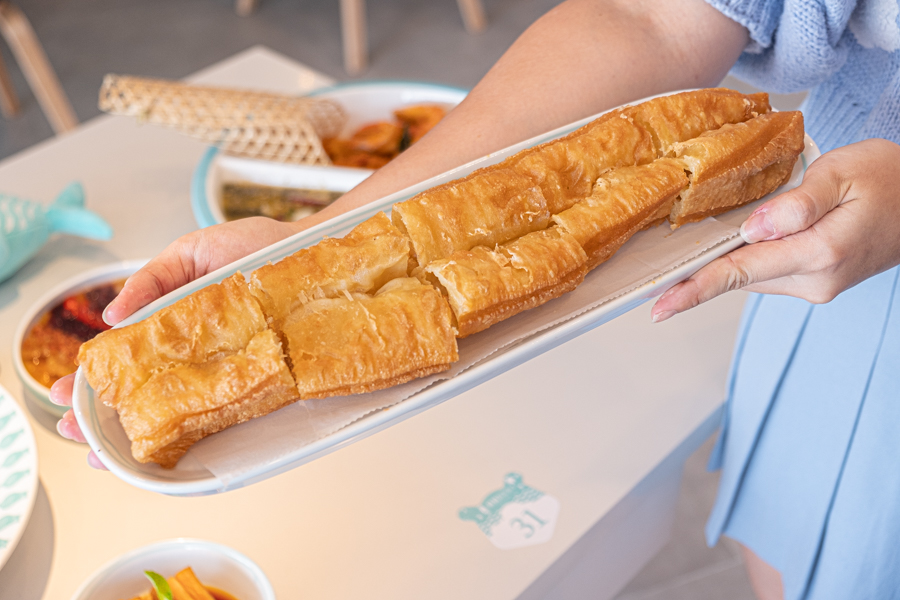 One thing YAO YAO is known for is their XXL Crispy You Tiao ($5), which is literally the length of a forearm! It was crisp and great for dipping but we feel the dough was a bit dense which made it hard to bite through comfortably. Nevertheless, it's good for pictures and for soaking up the gravy. 
YAO YAO Sauerkraut Fish & Typhoon Shelter Shrimp With Fries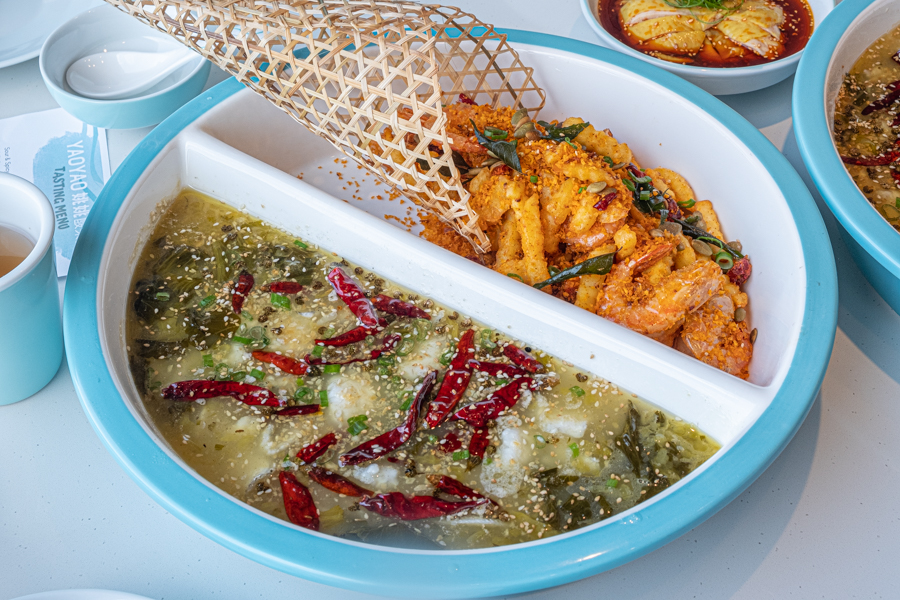 The second combination featured a pile of seasoned crispy fried shrimp, which we found quite unique. The shrimp have been prepared so you can enjoy it fully – shells and all. 
We enjoyed the seasoning, which was quite addictive! It was salty, slightly spicy and very fragrant, pairing well with the crunchy shrimp. 
Peking Duck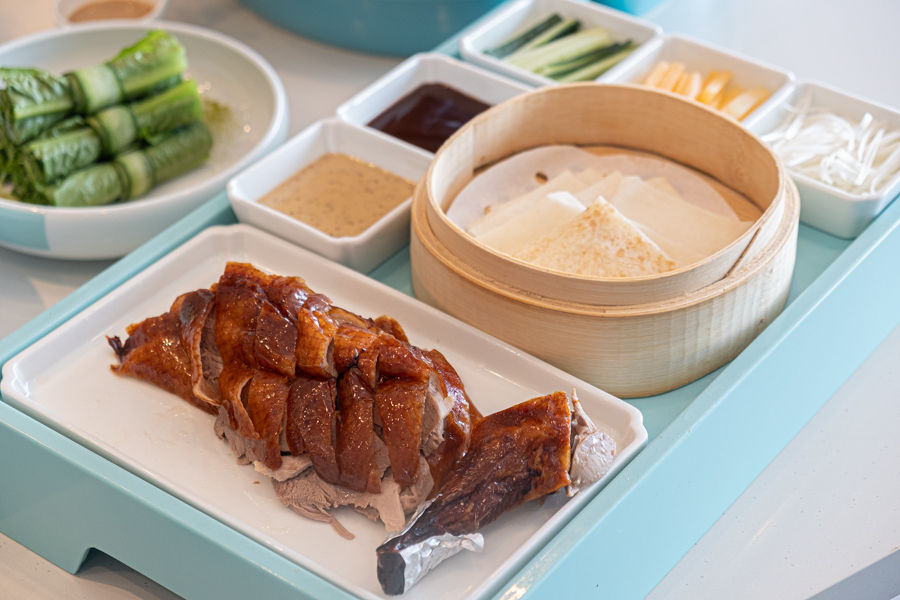 The most unique menu option is actually the Peking Duck ($45 for half, $90 for whole). It comes in a set with roast duck, wraps, fresh vegetables and sauces just like the classic Chinese restaurants. 
While it was enjoyable to make our own wraps, we found the duck meat to be slightly dry and slightly gamey. But the skin was well-executed and very crisp with a nice layer of fat!
Sides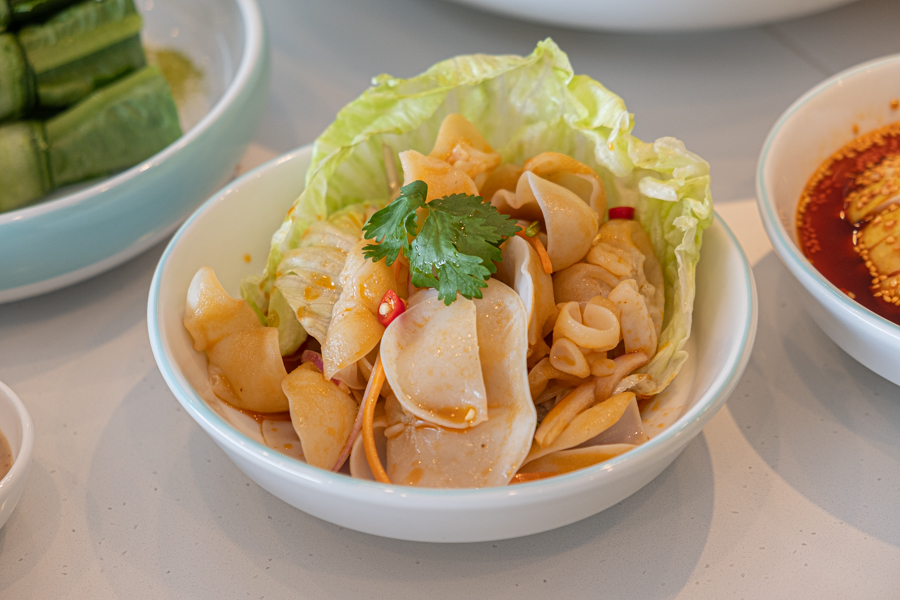 The side selection was also memorable and great at whetting our appetites. The Sour and Spicy Organic White Fungus ($9) was tossed in a refreshing tangy spicy sauce, perfect with the crunch from the fungus. 
There's also the Sichuan Spicy Poached Chicken ($12) with tender meat in a fragrant sauce and the Chilled Lettuce with Sesame Sauce ($10) which was unmemorable despite the presentation. 
Rainbow Cold Jelly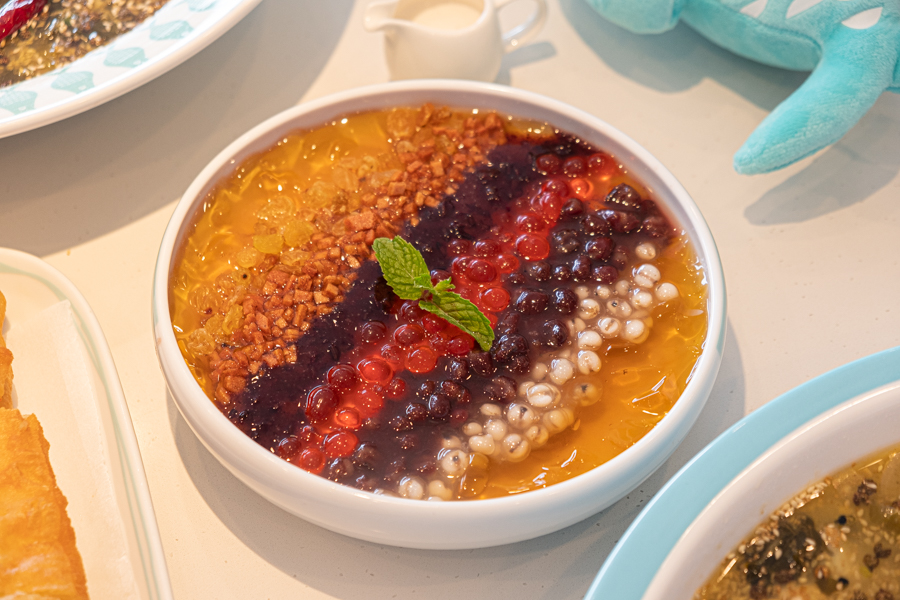 The Rainbow Cold Jelly ($8) is garnished with toppings like raisins, red bean, hawthorn and barley. It's not the most trendy or modern dessert, but the mix of sweet and sour made it a pleasing end to the meal. 
Opening Promotion
In celebration of its opening (and National Day), Yao Yao Sauerkraut Fish is offering 58% off Yao Yao Sauerkraut Fish for 2 persons ($20.20, U.P.$48) from 7 to 9 August!
It's the perfect excuse to grab a friend for a meal before heading off to enjoy the fireworks. 
Sauerkraut Fish In Vivo City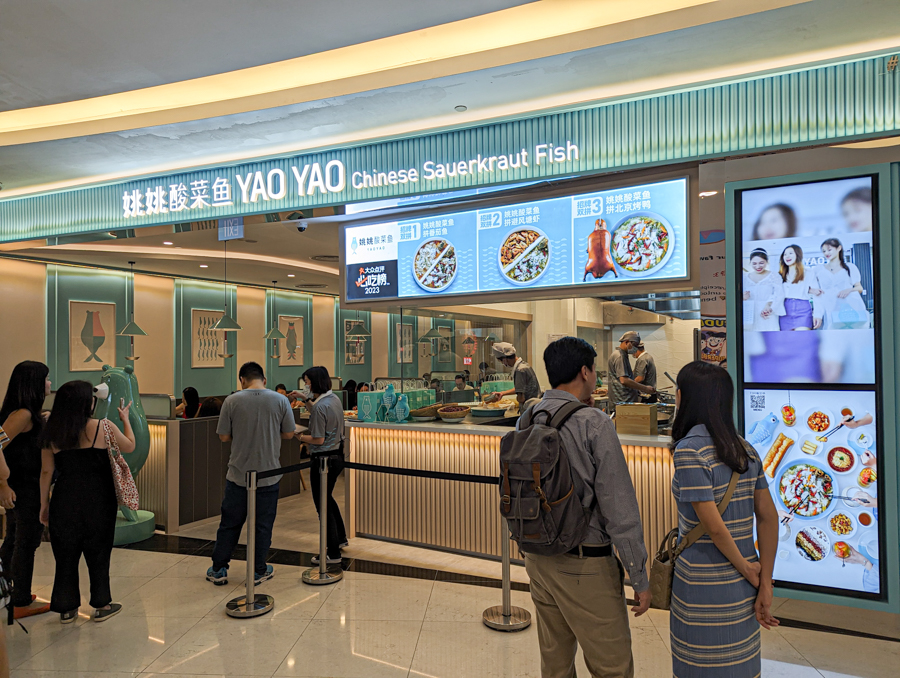 Yao Yao Sauerkraut Fish presents a flavourful experience with their menu items, and we have to say their signature fish has a unique flavour we haven't tried elsewhere. Their combination items are also good for sharing! 
Yao Yao Sauerkraut Fish
#02-145/146, VivoCity, 1 HarbourFront Walk, Singapore 098585
Mon-Fri: 11.30am-2.30pm, 5pm-9.30pm
Sat & Sun: 11.30am-3pm, 5pm-9.30pm
*Follow MiddleClass.sg on Facebook, Instagram, TikTok, and Telegram for more food, travel, and trending stories