Marking its fourth outlet is The Hainan Story, an eatery concept showcasing a culmination of classic Hainanese treats. This new outlet in NEX Mall has a unique Coffee House concept that replicates a cosy space oozing with heritage. 
Old-Time Decor With Retro Aesthetics
When you step into the space, it really feels like you've stepped into a time capsule back into old-town Singapore.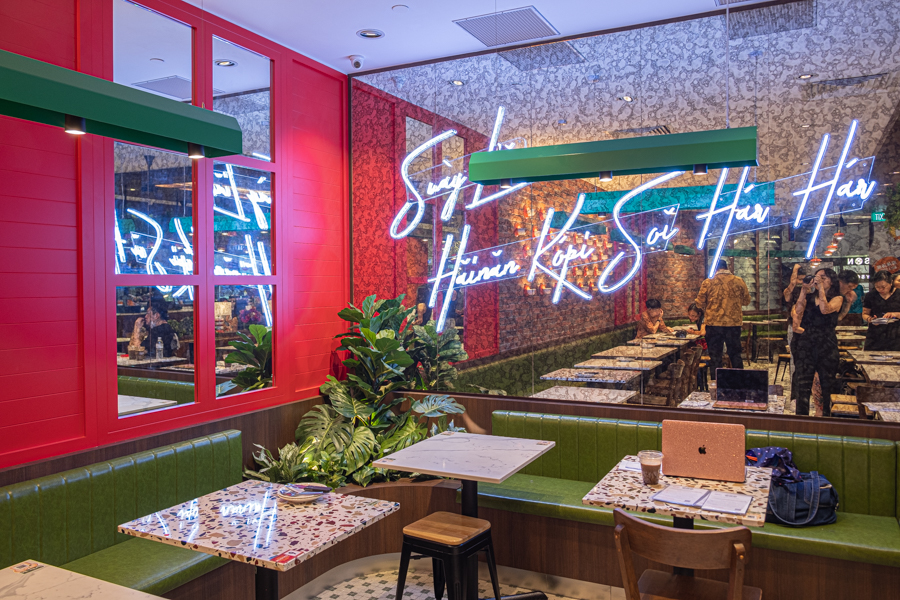 The interior seats up to 65 pax and is decked in a darker colour palette with an exposed red brick feature wall, plush green cushion seats and a large neon sign.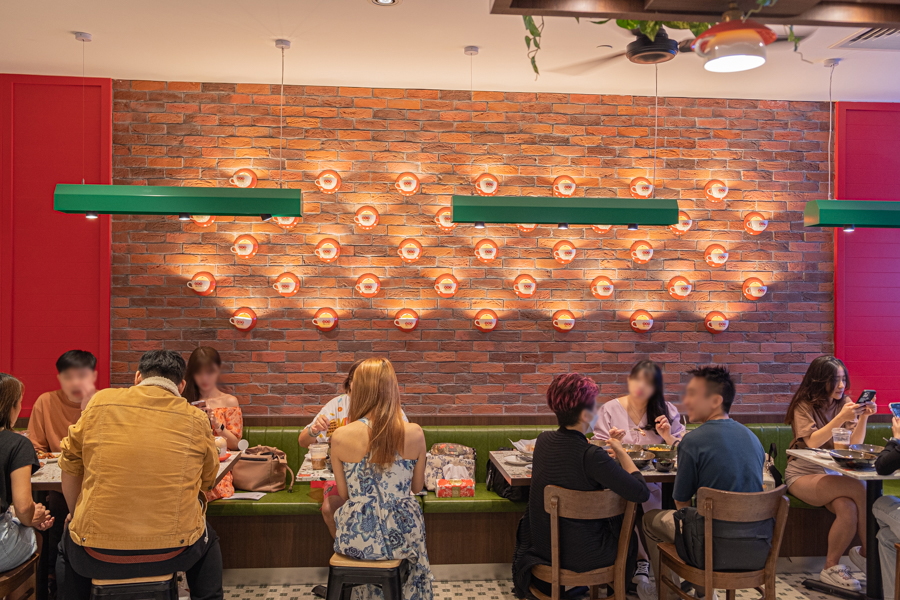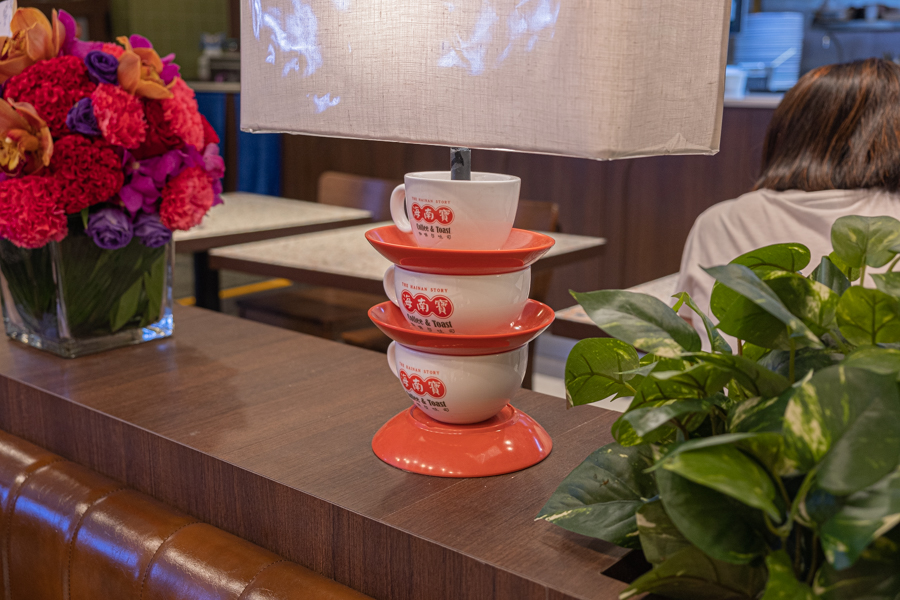 The mosaic floor tiles also finish the retro vibes. A unique feature of the decor is the wall of coffee mugs – and if you look closely, all the ceiling lights and lamps are inverted coffee mugs too! 
The Hainan Story NEX Menu
Serangoon-Exclusive Items
The menu features a great array of Hainanese fare that The Hainan Story is known for, with some Serangoon-exclusive additions.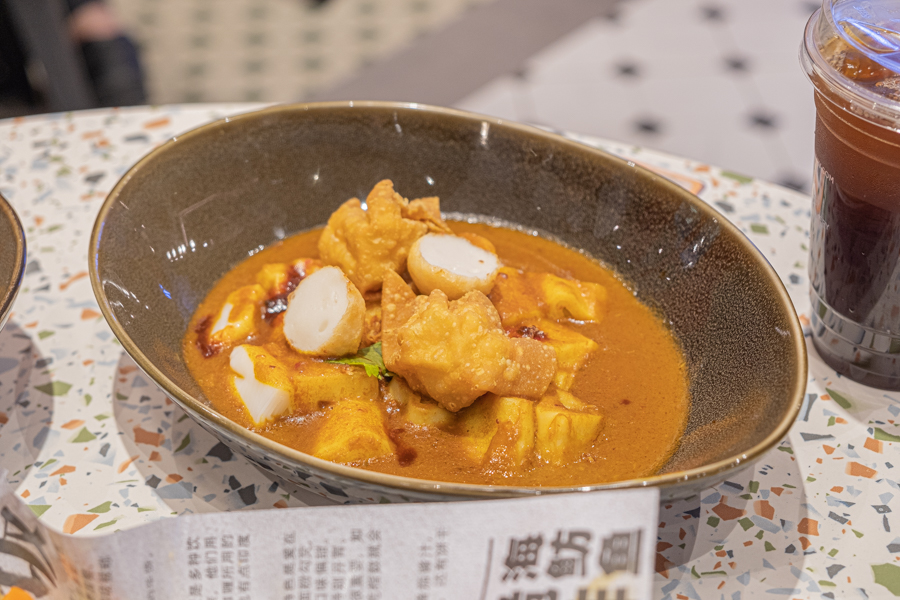 The new menu items include the Hainanese Ah Mai's Chee Cheong Fun ($7.80) with fried fishballs and wantons, doused in a savoury chee cheong fun sauce. The soft yet bouncy rice noodles were the best vessel for the peanut sauce, contrasted with the crunch from the fried wantons!
Those who enjoy noodles can try the Hainanese Pig's Trotter Assam Curry Noodle ($9.80) with tender pork meat in a sour-spicy broth or the lighter Hainanese Pork Patty Noodle Soup ($7.80) featuring a juicy pork and prawn patty and a soft-boiled egg. Those who enjoy the satisfying acidity from Assam will enjoy the Assam Curry Noodles, that were not too overbearing. 
A unique dish is Baked Hainanese Rice Cake Lasagna ($8.80) from the Uncle Robert Western stall, a modern take on the classic chwee kueh. The dish replaces the cai po topping with cheese and uses an eggplant tomato stew, and bechamel sauce. The sauces were flavourful and complemented the chwee kueh well, acting almost like a gratin or baked rice. 
Signature Favourites
The regular menu from other stalls is still available, ranging from savoury to sweet. Try dishes from the likes of 1980's Hainanese English Crispy Chicken Cutlet ($13.80), Old English Oxtail Stew ($25.80) to "Ah Kor" Hainanese Lamb Stew with Rice ($16.90).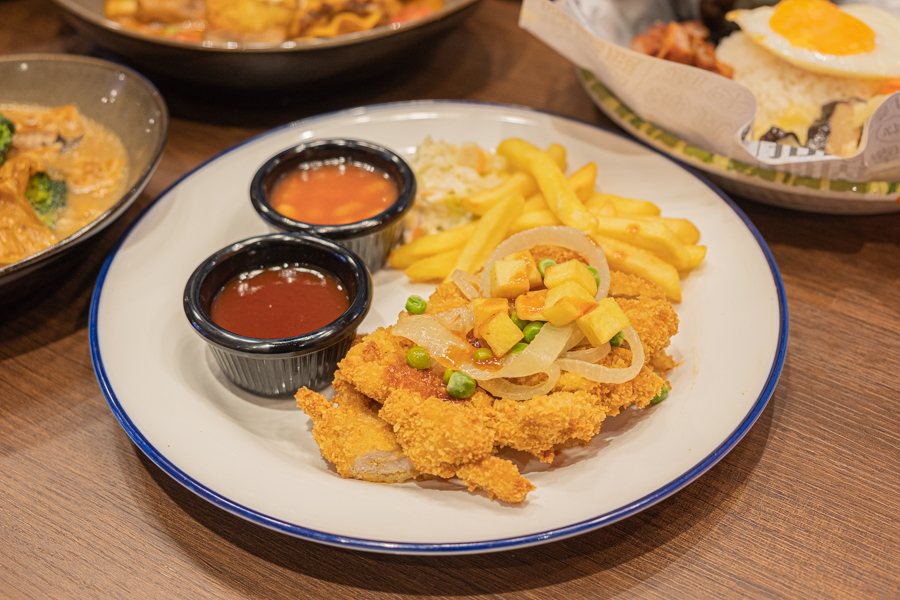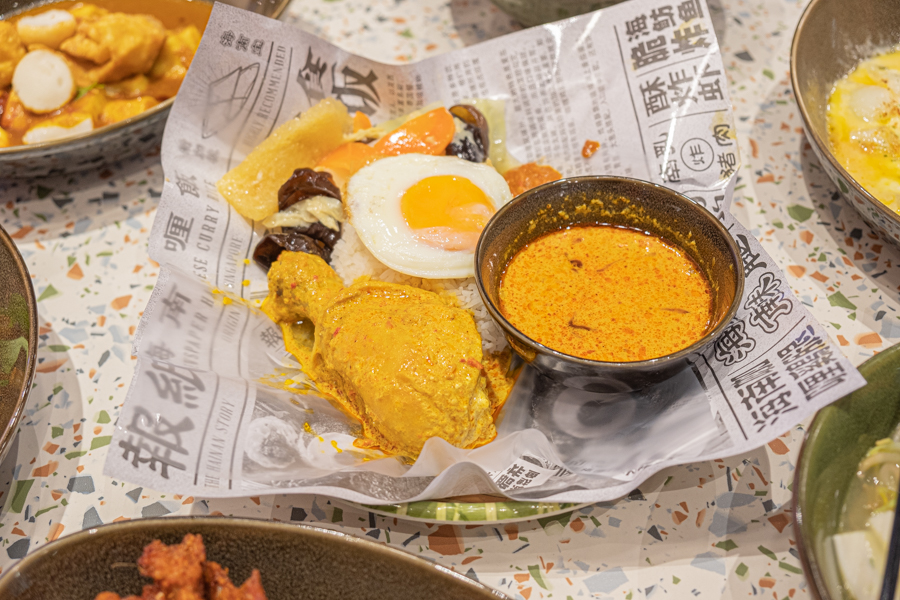 There's also the classic Mama Wee Curry Chicken Drumstick Set ($10.80) from Newspaper Curry Rice, with the new Childhood Fried Chicken Wing Set ($10.80) with juicy fried chicken wings.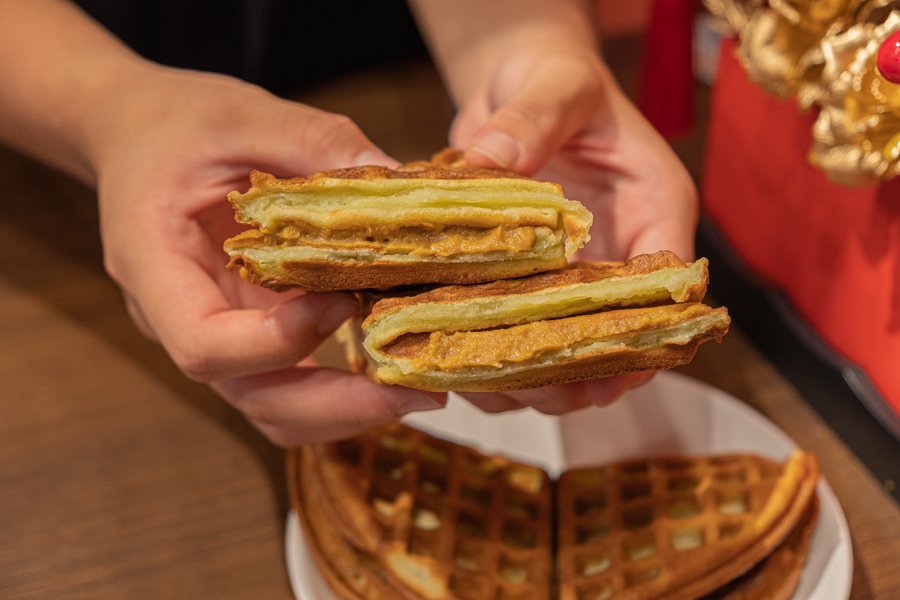 Finish your meal on a sweet note with the selection of traditional cakes and tea-time snacks from The Hainan Story, including the new Pandan Waffles (from $1.80), Black Forest Cake and Pandan Layer. 
There are also other treats like Hainan toast with different toppings like Home-Made Gula Melaka Kaya & Cold Butter ($2.20) and Rojak & Peanut Jam Spread ($2.50). Wash down your food with traditional drinks like 'Kopi Gu You', which features a slice of butter thrown into your Kopi C (from $2.30) or Kopi O (from $1.80) for an additional 60 cents. 
Free Tote Bag 
Score a limited edition The Hainan Story Classic Tote Bag (worth $10.90) with a minimum order of $18 in a single receipt! The redemptions are limited to 30 redemptions daily while stocks last! 
The bag features hand-drawn artwork by a local designer, depicting people enjoying coffee – both in the past and today.
Hearty Hainanese Food In Singapore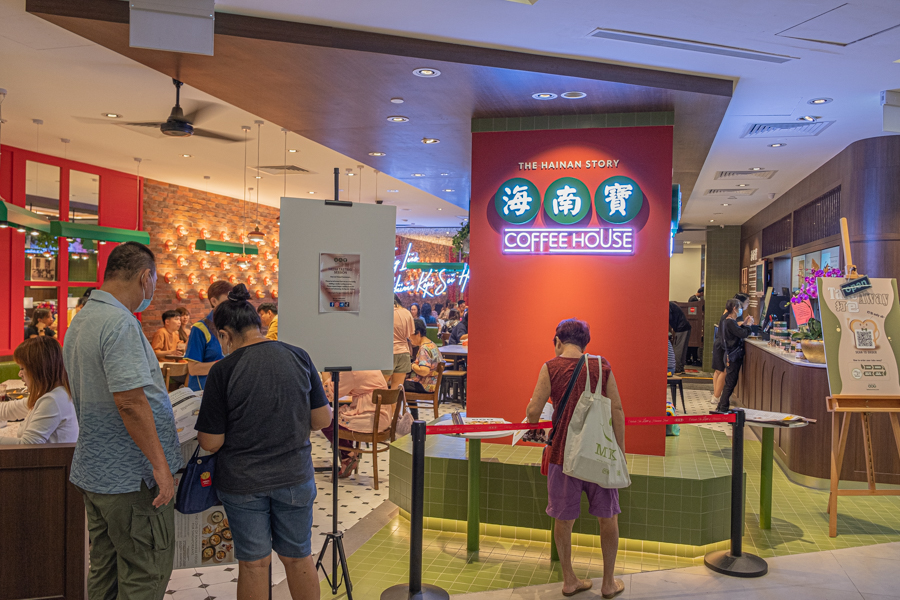 From the immersive interior to the wide selection of nostalgic Hainanese cuisine right in Serangoon, The Hainan Story Coffee House is sure to leave you spoilt for choice at all times of the day. 
The Hainan Story Coffee House
#02-17 Nex, 23 Serangoon Central, Singapore 556083
Open daily, 8am to 10pm
*Follow MiddleClass.sg on Facebook, Instagram, TikTok, and Telegram for more food, travel, and trending stories