Hidden in a corner of Takashimaya is TAG Espresso, a homegrown coffee brand that has just opened its second outlet featuring a Japanese-fusion menu with a modern space. The brand identifies itself as the most expressive coffee in Singapore, with its cups and branding featuring cute emoticon-inspired faces.
Cafe Along Orchard Road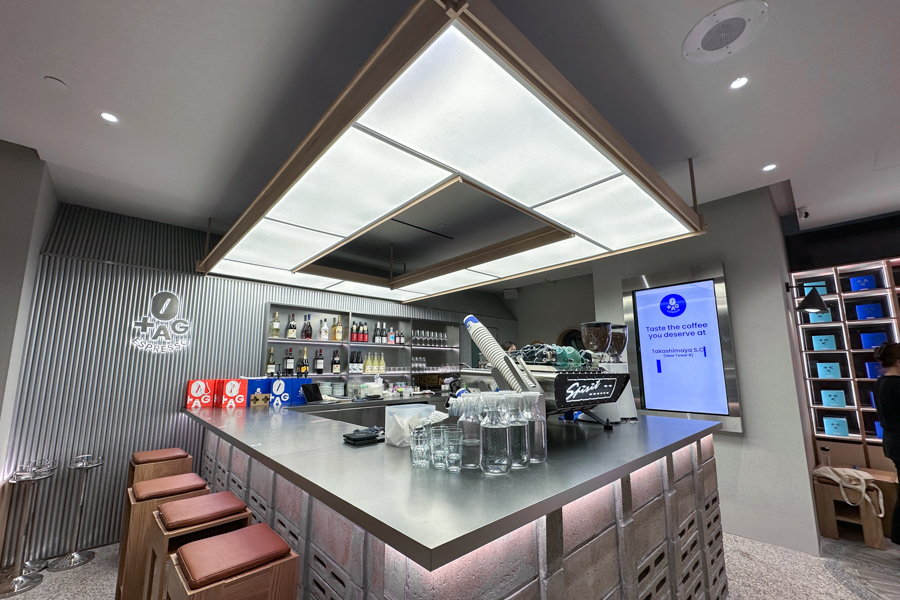 While the outlet here at Taka may not be as flashy as their outlets in China (there's one that's space-themed), we think the 32-seater cafe is pretty aesthetic. TAG Espresso's Takashimaya outlet is decked in a modern steel-heavy interior mixed with botanical elements and an eye-catching coffee counter.
TAG Espresso Menu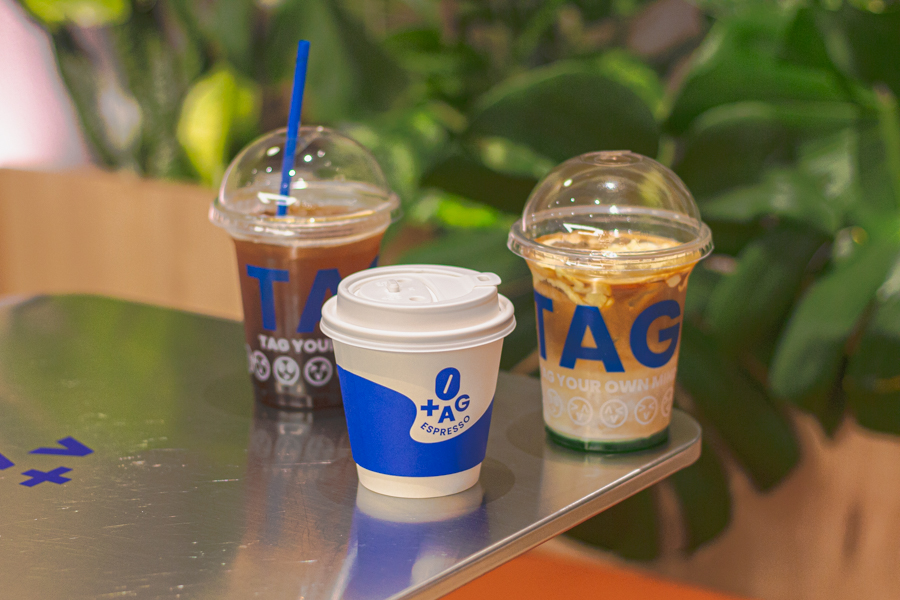 For beverages, they have the essentials such as Americano ($5-$6), Flat White ($6-$6.5), Mocha ($6.5-$7) to more unique items such as Rose Coconut Latte ($8.5) and a Pineapple Black ($7) which sees a double espresso mixed with pineapple and soda water. We tried the Kaya Pandan Latte ($9) which was a smooth concoction of pandan and coffee!
As for food, here are some of the items we tried.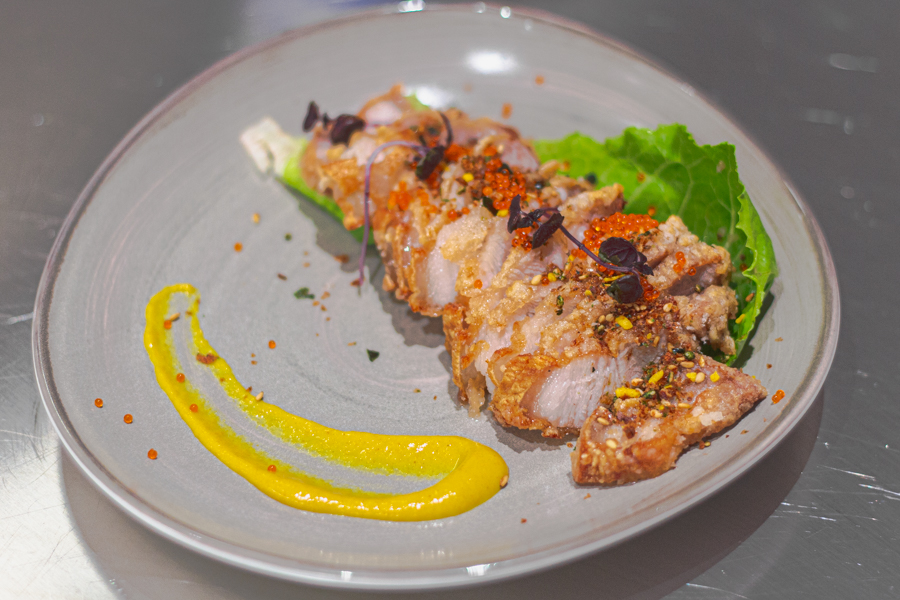 Started off with a Tako Kaarage ($13.90), which is a spin on the popular Japanese bar snack featuring crispy deep-fried pieces of octopus that have been marinated with shoyu, dashi and ginger. We also enjoyed the Shrimp Paste Pork Belly ($14.90) which was topped with tobiko roe for that extra umami burst.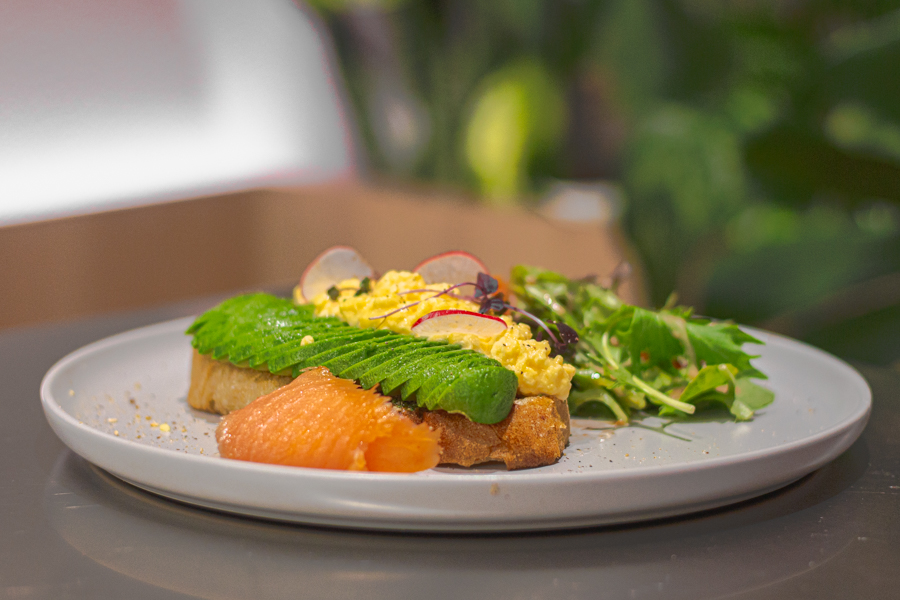 Brunch menu items included food like Avocado Toast ($17.90) which is paired with scrambled eggs and their housemade Dukkah spice and pesto, which tasted amazing.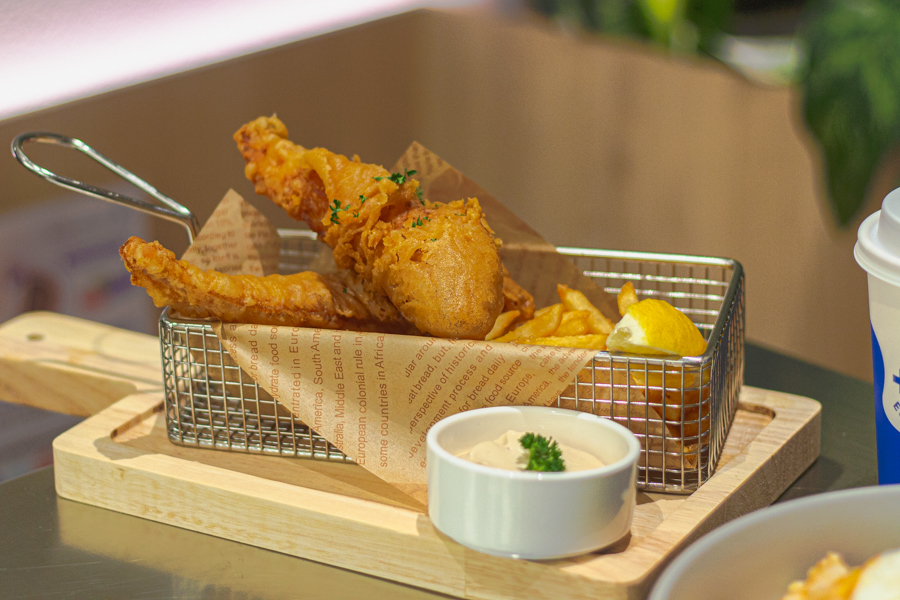 There was also the Fish & Chips that use tender cod, served together with fries and a unique Coffee Lime Aioli made using their coffee capsules! The fish was slightly overcooked when we tried it, but the sauce left quite an impression.
Apart from brunch fare, there are also items like Smoky Fried Rice ($16.80) which is stir-fried in chilli oil together with ingredients like prawn, egg and smoked bacon for a hearty meal.
For dessert, we tried the French Toast ($16.90) which was served with a scoop of vanilla gelato and chocolate syrup on the side.
Convenient Coffee Capsules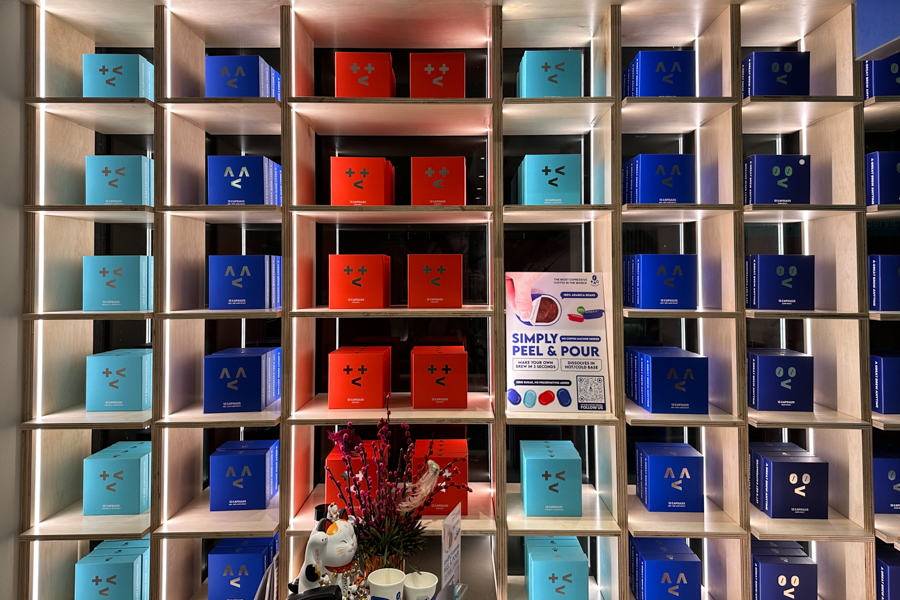 One of TAG Espresso's unique selling points is its coffee capsules. What's different you might ask? Well, the capsules here don't require the use of a coffee machine and can be easily dissolved in hot or cold water, or other liquid mediums like milk or oat milk!
We tried them for ourselves and were quite impressed with the quality of the coffee. Each capsule is made using 100% Arabica beans and contains no preservatives and no sugar. There is a range of capsules, so you can choose from dark roast to medium roast coffees. Our favourite was the Midnight Blue Dark Roast, which uses a mix of Columbia, Guatemala, and Sumatra beans for a nice nutty and chocolatey fragrance.
The capsules are available in packs of 2, 7 and 12. We heard there might even be a pack of 30 soon! You can purchase them from their e-commerce store.
Promotions at TAG Espresso
From 1 to 31 March 2023, customers receive a free TAG Espresso 2-capsule pack with every order, limited to 100 redemptions a day.
TAG Espresso is also available at Raffles City Shopping Centre (their boutique coffee stand).
TAG Espresso
391 Orchard Road, #02-11, Takashimaya Shopping Centre, Ngee Ann City, Singapore 238872 (near Tower B drop-off point)
Mon-Fri, 8am-10pm, Sat-Sun, 10am-10pm
*Follow MiddleClass.sg on Facebook, Instagram, TikTok, and Telegram for more food, travel, and trending stories