Surrounded by an array of Dim Sum shops, we never would've expected to see an authentic Korean BBQ restaurant here in Jalan Besar. If you're wondering why the place sounds familiar, REPLYK1988 was actually inspired by the popular Korean drama, Reply 1988!
Korean-Owned KBBQ Restaurant in Singapore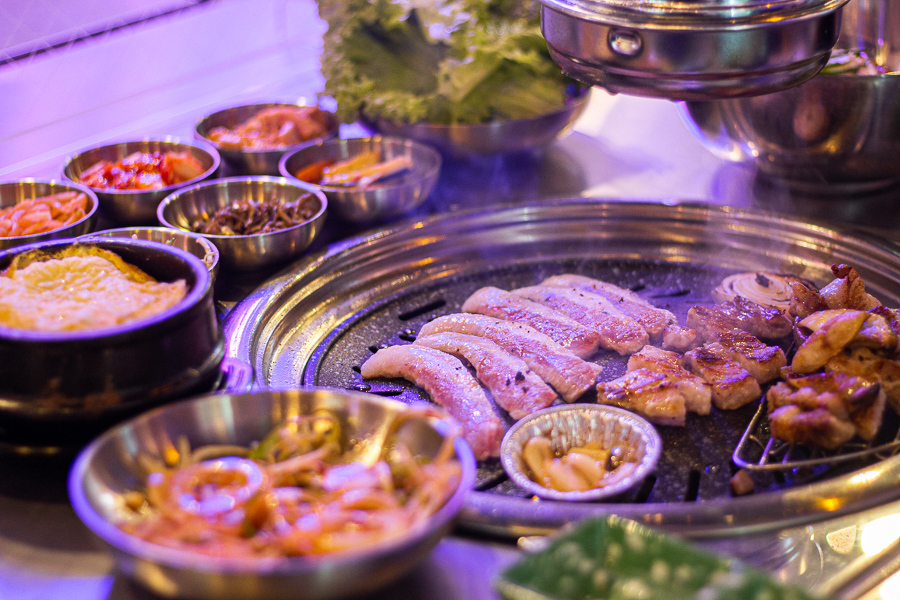 It's said that the owner loved Reply 1988 so much that he named the restaurant after it. The Korean BBQ restaurant in Jalan Besar is decorated by neon signs and the usual soju promotional posters.
REPLYK1988 serves charcoal Korean BBQ as well as Korean Fried Chicken. The place can sit a maximum of 40 pax (without Covid-19 restrictions).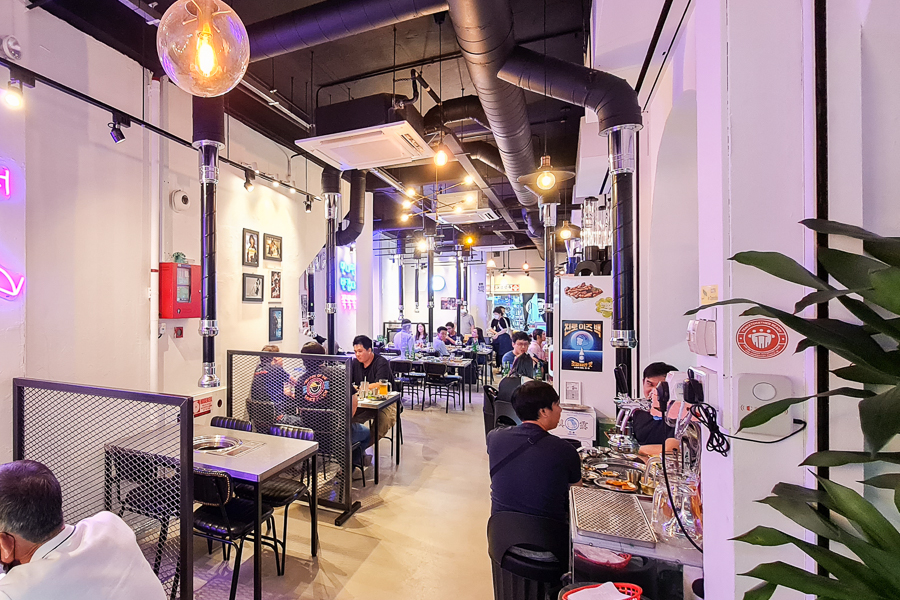 One thing we realized while we were there was that almost all the staff were Korean!
REPLYK1988 Menu
Besides the BBQ Menu, you can find Korean Street Food here such as Tteokbokki and Korean Styled Fried Chicken such as Yangnyeom Chicken and Soy Garlic Chicken Wings (3pcs for $10).
They also have large stews fit for 2-3 pax such as Kimchi Pork Bulgogi Jeongol ($34) and Army Stew Jeongol ($37) that are perfect for rainy days.
If you're dining alone, don't worry as they have mains that come in 1 pax serving such as Pork Kimchi Stew ($13), Soondubu Jjigae ($13) and Kimchi Kalguksu ($18).
They use charcoal fire here at REPLYK1988 and they change the grill according to the type of meat you order. For example, we saw neighbouring tables having the thin wire mesh for beef cuts, instead of the usual iron grill.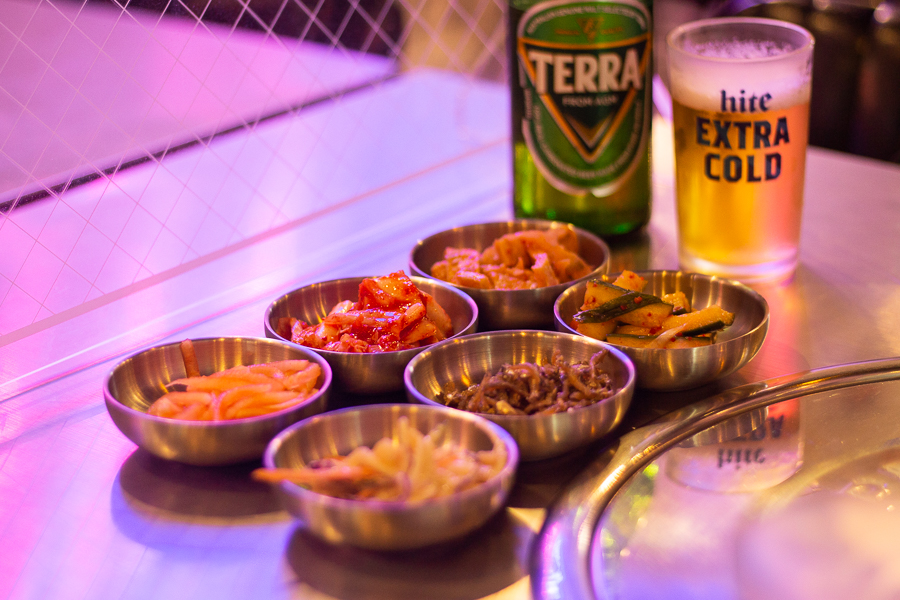 Banchan (side dishes) included pasta salad, kimchi, anchovies, and fish cakes. They were all of decent quality.
Pork Set C
We went for the Pork Set C ($69) which came with 150g of their 1988 Marinated Galbi, Pork Jowl, and Pork Belly.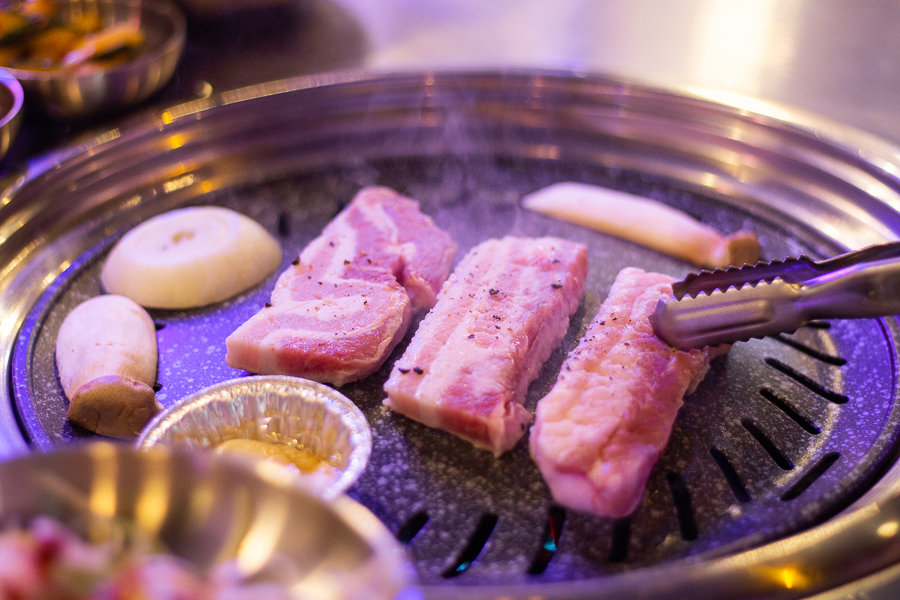 The meat was cooked by the staff, and they started off with the pork belly and pork jowl. Both were juicy and tender, with the pork belly being one of the better ones we had in Singapore.
Make sure you eat it with the Yangpa Geotjeori (양파 겉절이), which is a plate of marinated onions served together with the banchan. The onions were so crispy and crunchy, and the sweetness of the onions went really well with the nuttiness of the sesame oil and umami flavours of the meat.
As for the 1988 Marinated Galbi, it was 90% cooked in the kitchen over strong charcoal fire first and then finished off on our iron grill pan.
The grilled galbi had a nice smokey burnt taste and was soft and tender.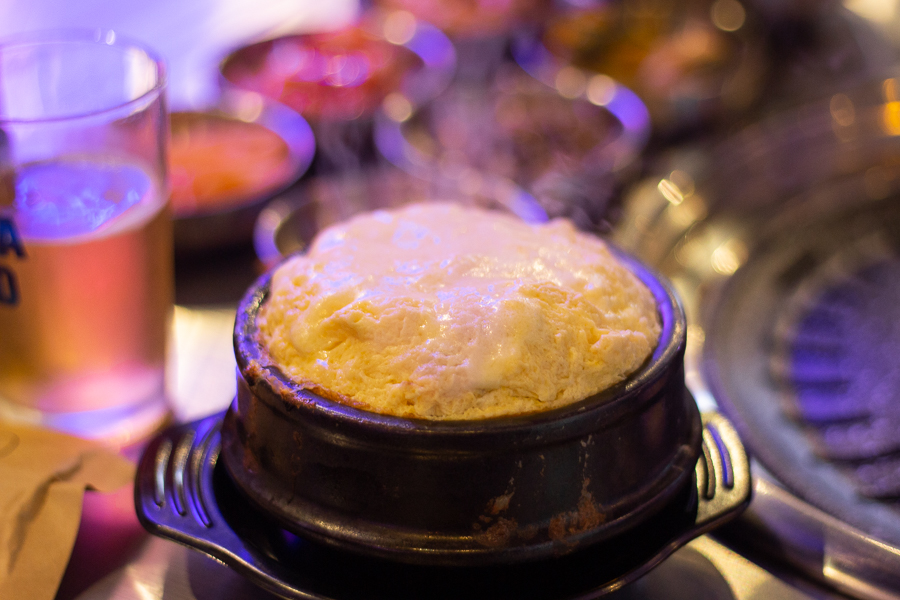 There was also a Cheese Steamed Egg that came together with the set with occasional cheese pulls.
Bibim Naengmyeon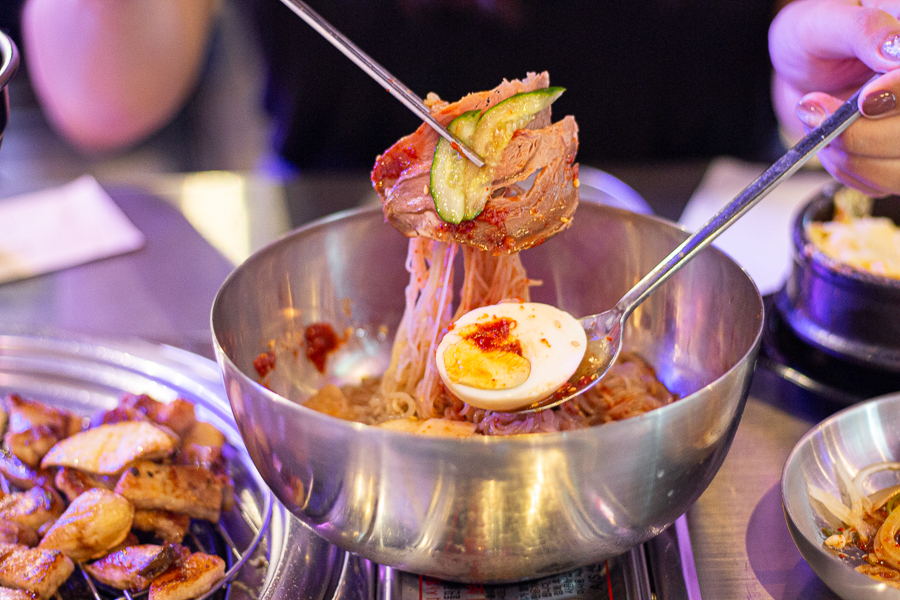 When it comes to Korean BBQ, how can one forget about Bibim Naengmyeon ($15)?! Served with sliced cucumbers, meat, pears and half a boiled egg, the Bibim Naengmyeon was refreshing and was a good way to end off the meal.
Tteokbokki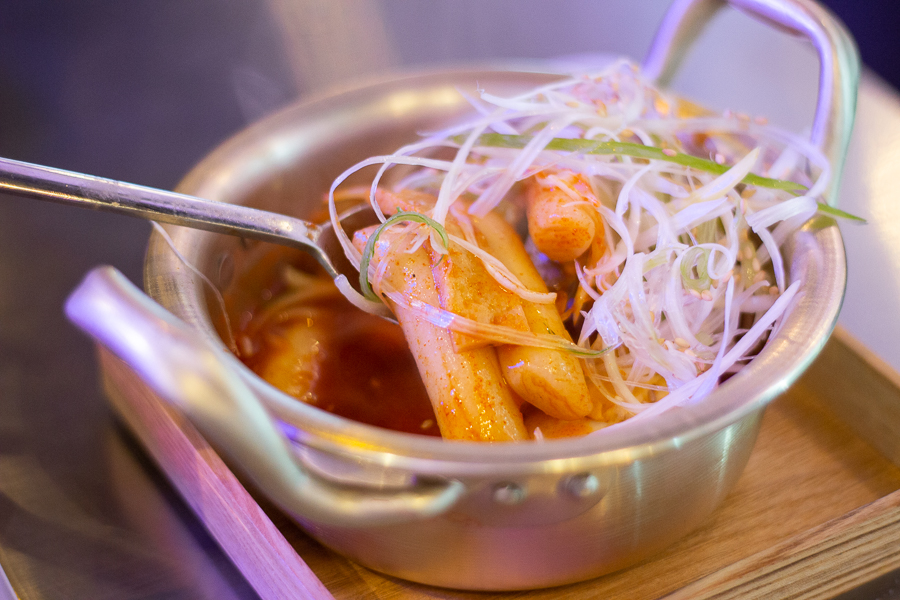 We also got a small bowl of Tteokbokki as service, which tasted slightly spicy. It was more on the watery side and had a nice fragrance of odeng soup.
Korean BBQ near Jalan Besar
REPLYK1988 is a great option for Korean BBQ or Korean Fried Chicken if you're ever in the neighbourhood. With Asylum Coffeehouse and other cafes like Lucid and Habitat Coffee nearby, you can have coffee first before heading for dinner.
The place serves good quality Korean BBQ and the staff memebrs were all super friendly and helpful. Compared to other Korean restaurants, the alcohol was slightly cheaper as well, with 2 bottles of Terra and 1 Chamisul costing only $39.
A nice addition to the Jalan Besar neighbourhood!
REPLYK1988 (응팔식당)
200 Jalan Besar, Singapore 208886
Mon-Sat, 12pm-3pm, 4pm-10:30pm. Closed on Sundays.
*This is an independent review by MiddleClass.sg.
*Follow MiddleClass.sg on Facebook, Instagram, and Telegram for more food, travel, and trending stories!