Donuts are all the rage in Korea with popular cafes such as Cafe Knotted opening multiple stores across the country. Instead of the usual cream-filled donuts, we headed to Quafe in Yeonnam-dong to try a modern take on traditional Korean donuts known as Kkwabaegi.
Korean Donut Cafe in Yeonnam-dong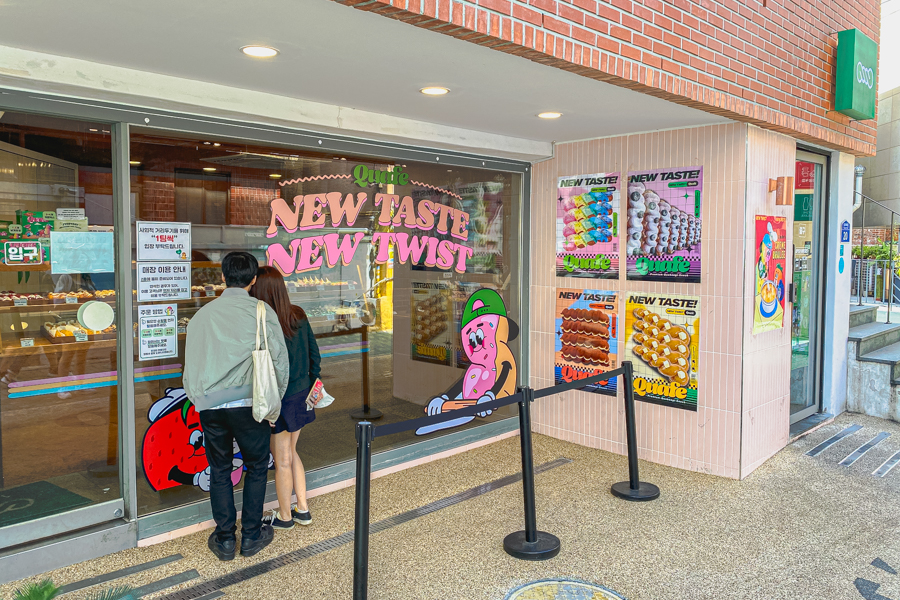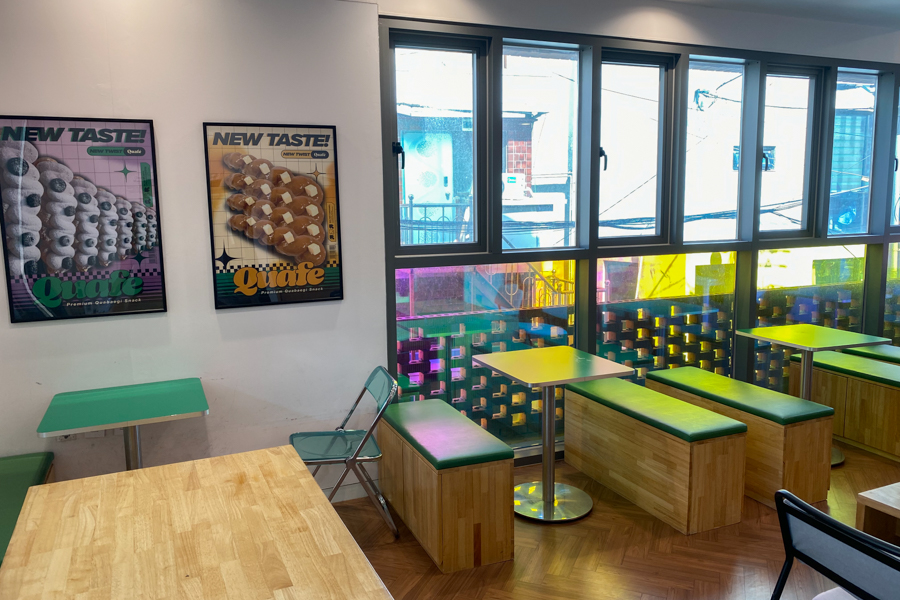 Located in a neighbourhood filled with aesthetic cafes and popular restaurants, Quafe is housed in an alley in Yeonnam-dong. From outside, the cafe looks like it's mainly for takeaways, but they have a seating space on the 2nd floor that most patrons do not know about.
The cafe attracts quite a crowd so there's a queue management system in place, where only 2 people can enter the store at once to place an order.
Menu at Quafe Yeonnam
The first thing you'll notice will probably be the colourful display of Korean donuts on the shelves. Coming in more than 15 flavours, the kkwabaegis are drenched in different toppings.
The donuts here are made with 100 degrees boiled water and a potato-infused dough which provides a chewy texture while not being overly dry.
Here are some of the flavours you can find at Quafe:
Tiramisu
Corn Crunch
Cheese Cookie
Crème Brulee
Raspberry Rosemary
Earl Grey
Oreo Mint
The donuts range between 1,800 won to 4,100 won depending on the flavour.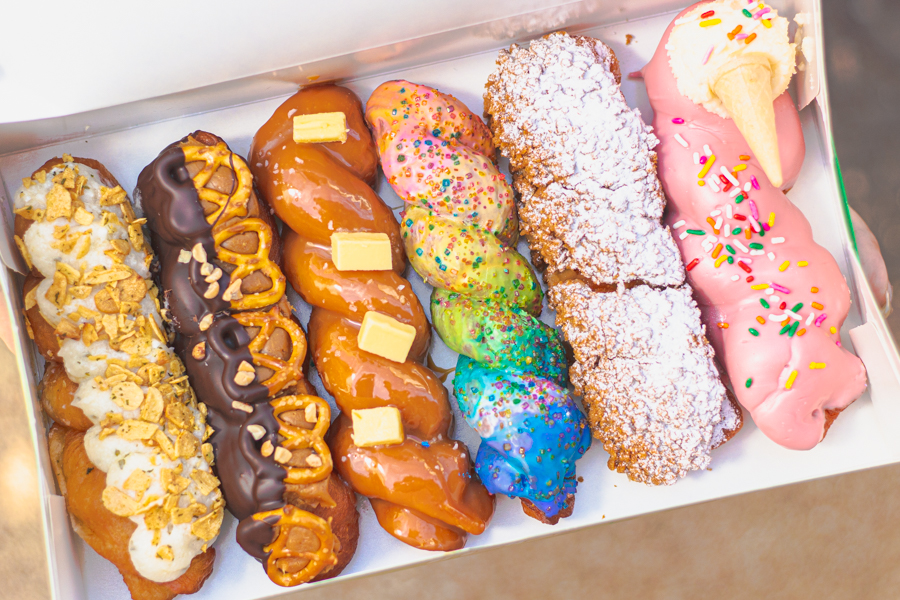 Out of the many flavours, the Unicorn Twist (2,500won) is the best-selling one with a sweet cream soda flavour. Because of the potato in the dough, there's an added chewiness to the donut which was enjoyable.
We also tried the Salted Caramel Twist (2,900won) which is the 2nd best-selling flavour at Quafe. The donut is glazed with a layer of caramel and chunks of butter. The result is a salt and sweet combination which could be the reason it's popular among Koreans. Another popular flavour is the Lotus Twist (2,900won) which is a speculoos-based donut.
There aren't many savoury donuts over at Quafe, and the Garlic Butter (3,300 won) is one of the few. The garlic scent is fragrant and is further accentuated with garlic chips topped on the donut.
Other donuts we tried included the Strawberry Cream Cheesecake (3,300 won) which was topped with strawberry white chocolate and the Chocolate Pretzel Twist which doesn't seem to be available at the time of writing this article.
Yeonnam-dong Cafe
Hongdae and Yeonnam-dong will undoubtedly be one of the neighbourhoods you visit during your trip to Korea. If you're intending to visit lots of other cafes, you can opt for takeout over at Quafe and bring it back to your accommodation to enjoy!
Quafe (꽈페)
20 Donggyo-ro 46-gil, Mapo-gu, Seoul
서울 마포구 동교로46길 20
Mon-Sun, 10:30am-9:30pm
Nearest Subway: Hongik University Station (Line 2), Exit 3
*This is an independent review by MiddleClass.sg
*Follow MiddleClass.sg on Facebook, Instagram, and Telegram for more food, travel, and trending stories