You've probably seen them on social media, videos of people trying items from Korean convenience stores whenever flying to Korea. Well, now you can as well in Singapore! Popular Korean convenience store chain emart24 has opened two outlets on our sunny island, over at nex and Jurong Point.
Korean Convenience Store in Singapore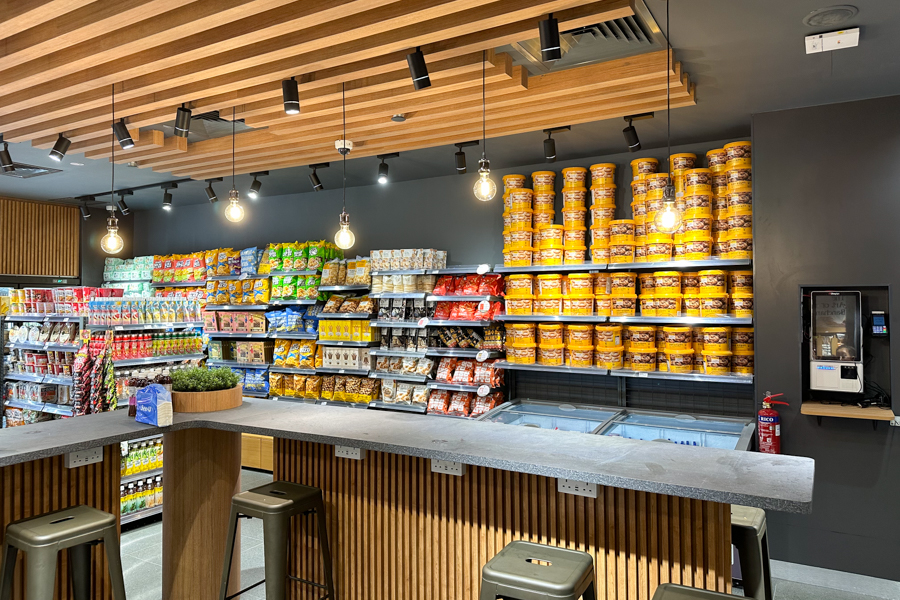 We paid a visit to the emart24 outlet in nex, located at basement 2. Drawing a huge crowd during its opening day, emart24 nex is relatively huge for a convenience store.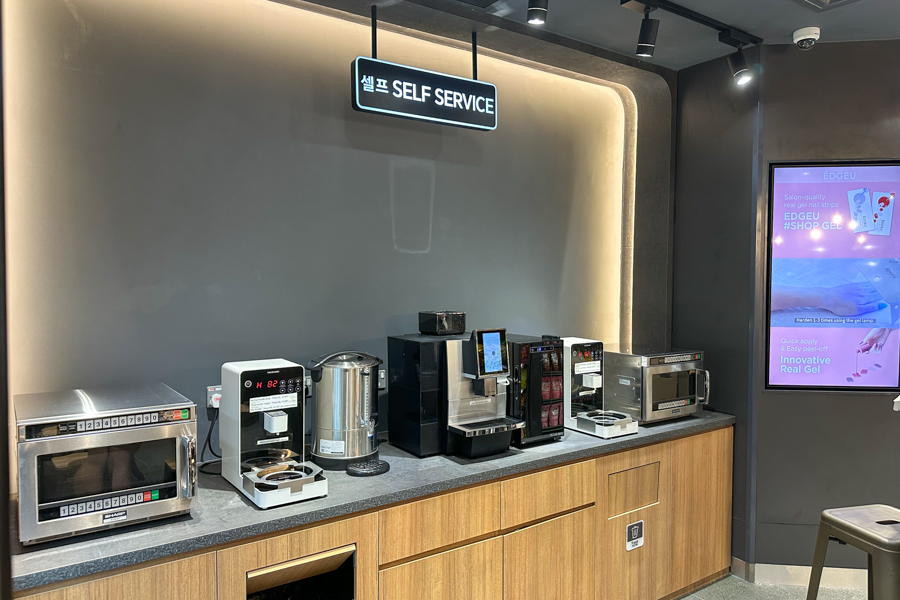 With seats available for customers who want to dine in, the space also consists of a self-service corner filled with microwaves, ramyeon-cooking machines, and coffee machines – which are similar to those found in Korea.
There are also rows of emart24 exclusive items alongside household Korean brands for all your shopping needs.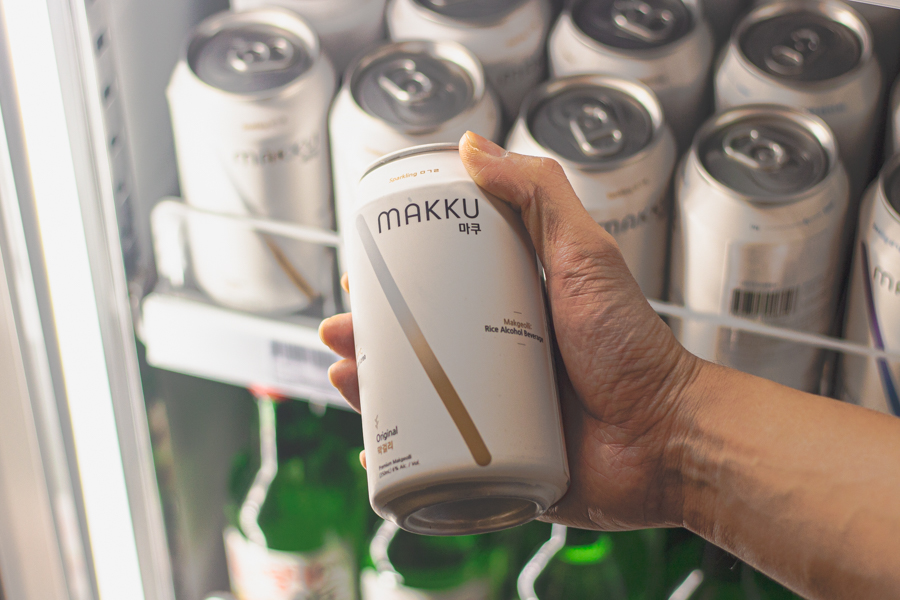 Some unique items that emart24 has brought in include the Smile Wheat Ale from popular donut cafe, Knotted, and a range of canned makgeolli from Makku, which is a New York brand that makes their makgeolli in Korea.
On the display shelves near the entrance, you can also find food menu items like hand-rolled kimbaps and side dishes made by Korean chefs, alongside items like triangle kimbaps, sandwiches, and bentos featuring iconic Korean dishes like Bossam and Bulgogi.
emart24 Singapore Menu
Apart from the cold menu items, there are also hot menu items available.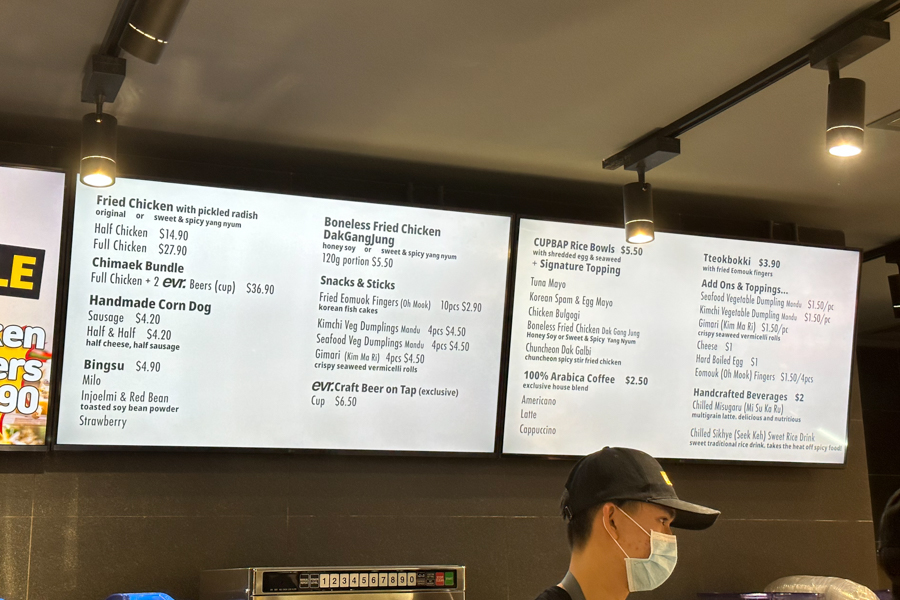 Pick from items like an entire Fried Chicken ($27.90) available in honey soy or yangnyeom. You can also opt for the Chimaek Bundle ($36.90) which comes with 2 cups of draft beer, specially made for emart24 to go with the fried chicken.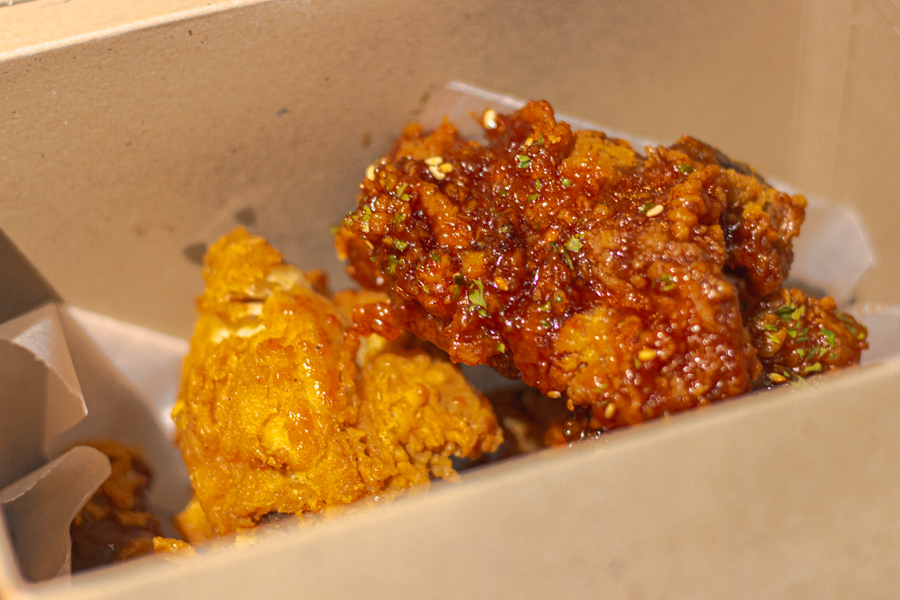 If an entire Fried Chicken sounds too heavy, you can opt for their Boneless Fried Chicken also known as Dakgangjeong, which comes in a cup (120g portion). For $5.50, this was pretty good!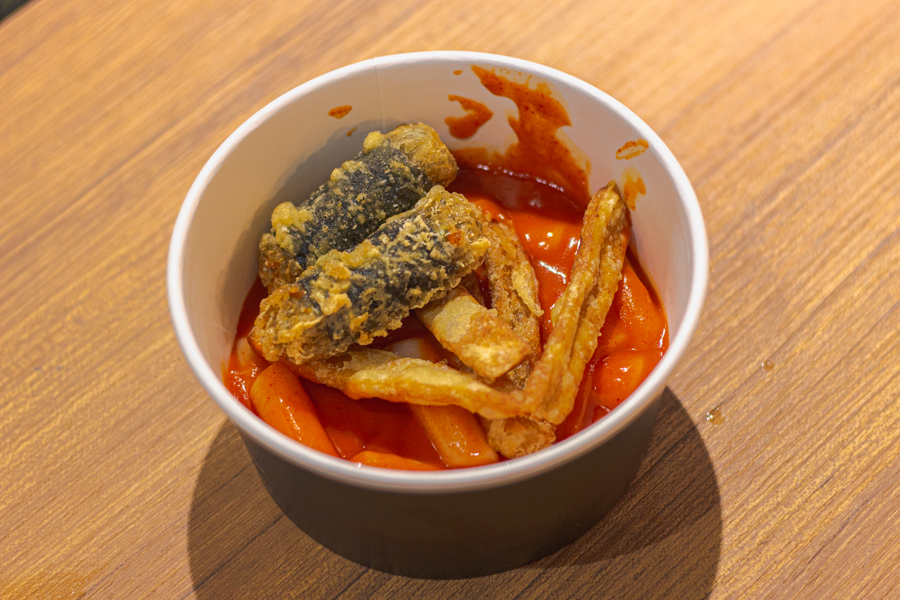 We also tried the Tteokbokki ($3.90), which came with Fried Eomuk Fingers, and added on 2pcs of Kimmari for $1.50 each. The pieces of rice cake were smaller in size as compared to what we were used to, which made it convenient to snack on the go. The sauce was also thick, with a nice balance of sweet and spicy.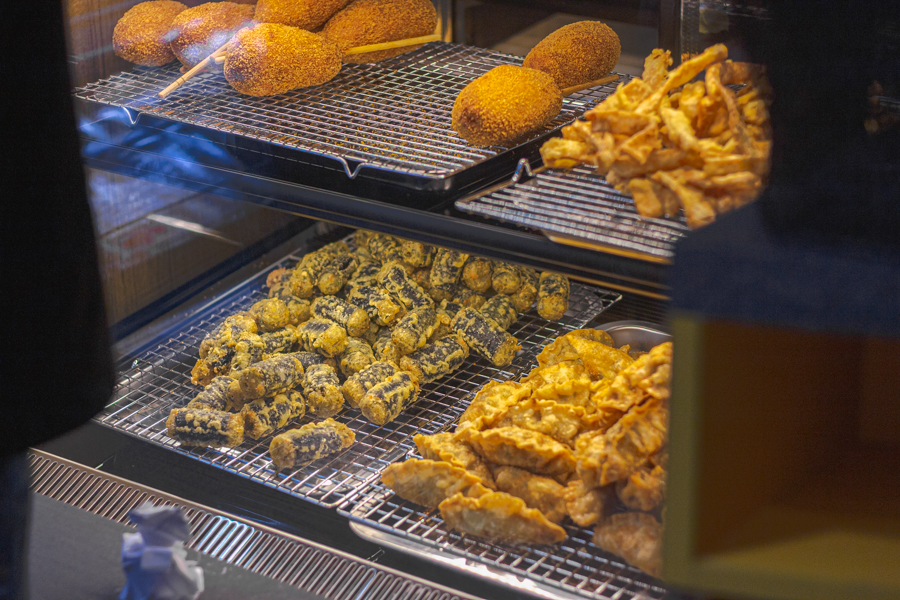 You can also opt for add-ons like Fried Kimchi or Veg Dumplings.
For a quick snack or lunch, they have CUPBAP Rice Bowls with shredded egg and seaweed, a comforting meal that's widely eaten in Korea. Here, there are different flavours such as Chicken Bulgogi, Tuna Mayo, and Chicken Bulgogi to name a few. The one we tried was the Korean Spam & Egg Mayo, which came with cubes of spam.
There's also the viral Korean Corndog which comes in 2 variations, sausage or half & half – which is half cheese and sausage. Topped with ketchup and mustard and a sprinkle of sugar, this goes super well with beverages like Sikhye ($2) and Misutgaru ($2).
Other items included desserts like Bingsu ($5.90) in flaours like Milo, Injeolmi & Red Bean, and Strawberry.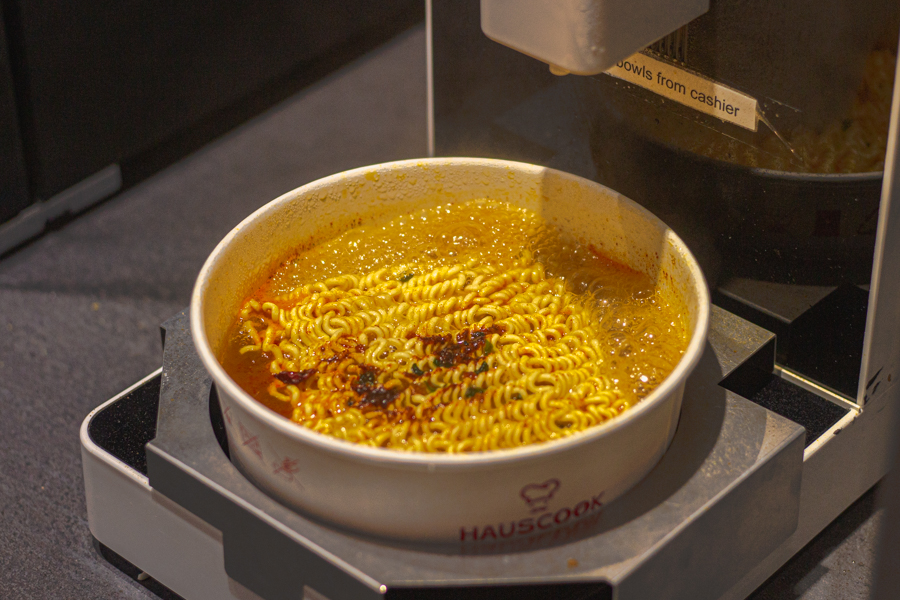 There's also a Ramyeon shelf with around 8 different brands of ramyeon, including an emart house brand. Simply take your choice of ramyeon to the cashier, and they'll pass you a bowl that you can use to cook the instant noodle using a machine. Follow the instructions, and you'll have piping hot ramyeon, cooked to perfection in minutes.
emart24 Singapore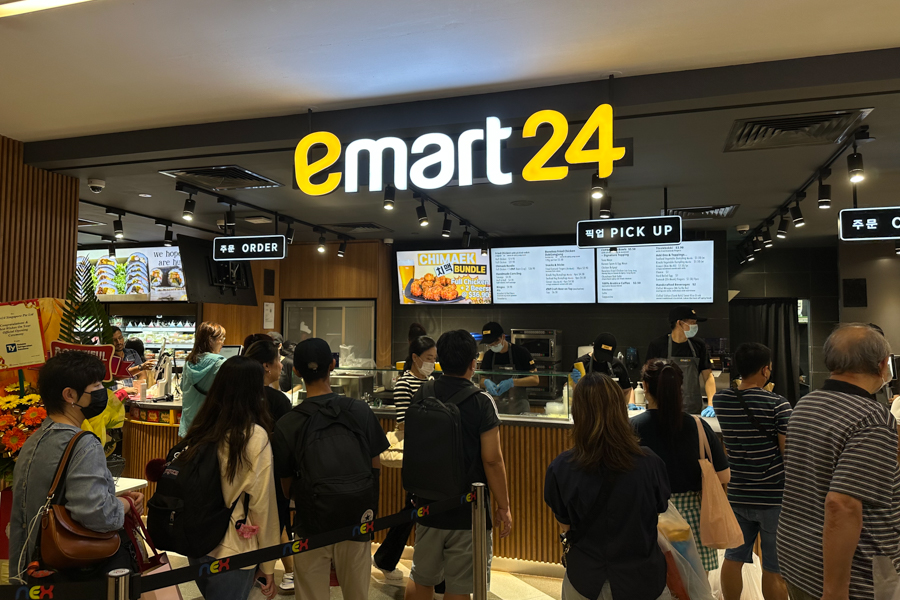 With so much hype around Korean food thanks to Korean dramas and K-pop, emart24 offers consumers a way to experience Korean culture without leaving the country.
The new emart24 outlets will add a huge convenience for people staying around nex and Jurong Point who want quick and easy access to Korean food. Also, we looked below the tables at the nex outlet, and there are plugs available for use!
emart24 nex
23 Serangoon Central, #B2-50/51, Singapore 556083
Mon-Sun, 10:30am to 10:30pm
emart24 Jurong Point
Jurong Point, 1 Jurong West Central 2, #01-16G/H/J, Singapore 648886
Mon-Sun, 10am to 10pm
*Follow MiddleClass.sg on Facebook, Instagram, and Telegram for more food, travel, and trending stories