The new Margaret Market opened in Queenstown on 15 August 2023, taking over the previous Commonwealth Wet Market. With the natural light and bright colours, it's reminiscent of the vibrant markets in Australia. 
Lively, Stylish Interior
The market retains the original structure of the Commonwealth Wet Market, including the high ceilings and rounded corners. It's been transformed with bright pastel colours, a sea of hanging filament lights and rattan furnishing.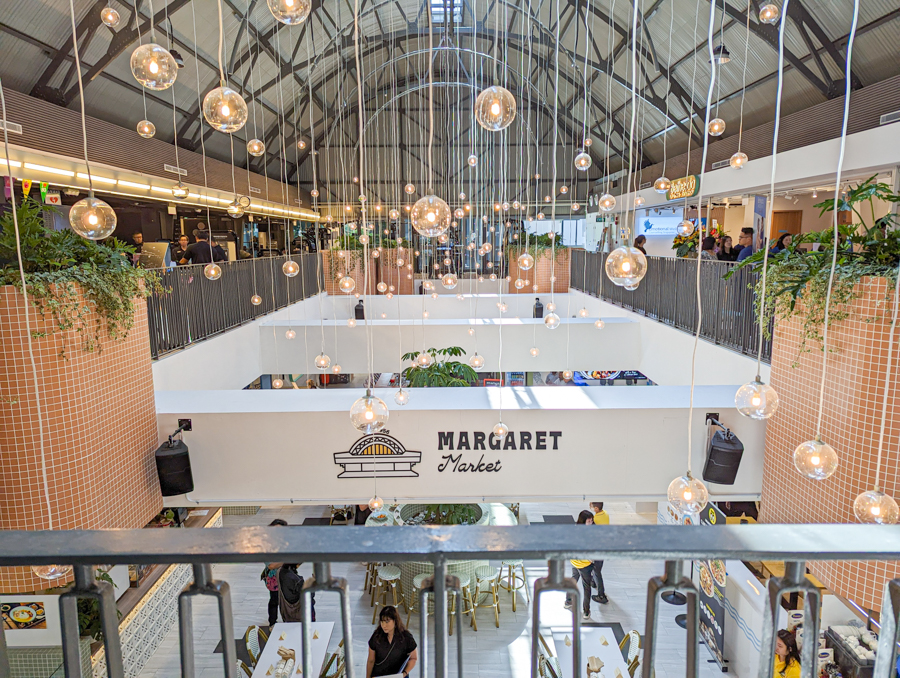 The entire space spans two floors with a variety of local F&B and lifestyle brands! The first floor has all the foodie options including a new EMart 24 outlet, Creamier and Urban Folks.
The second-floor houses a 24-hour gym (you heard that right!), Fung Oon Medical Store and Bethesda Medical for well-being needs. 
Margaret Market Food 
Almost all the stores in the market are local-owned, with a good mix of Western and Chinese cuisine. 
Cu.Ra.Te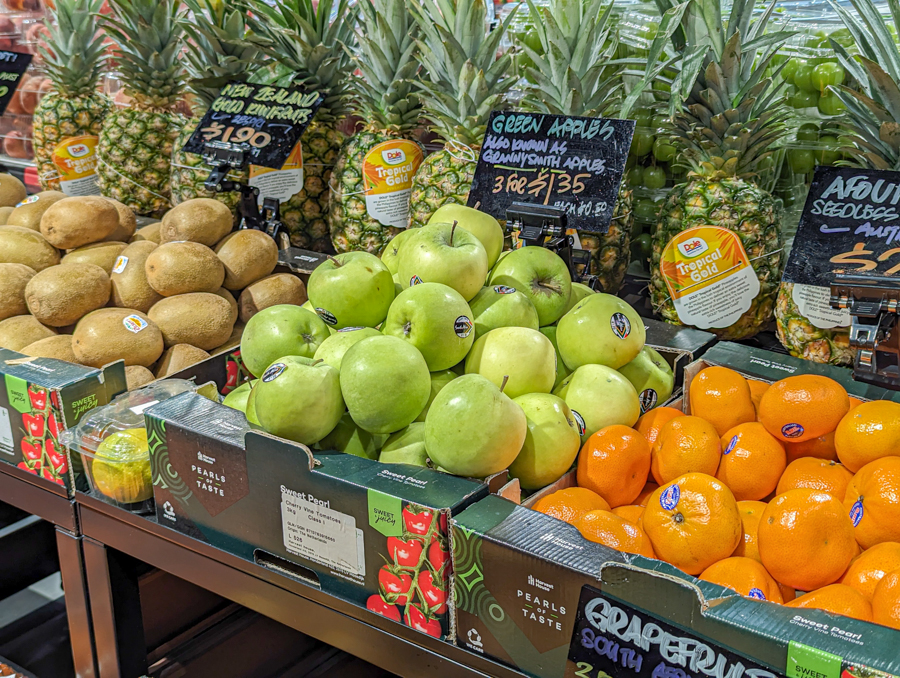 Cu.Ra.Te offers fresh fruits and vegetables direct from wholesalers for better prices! You can also enjoy freshly made juice with their easy Juicing Mix ($3) cups.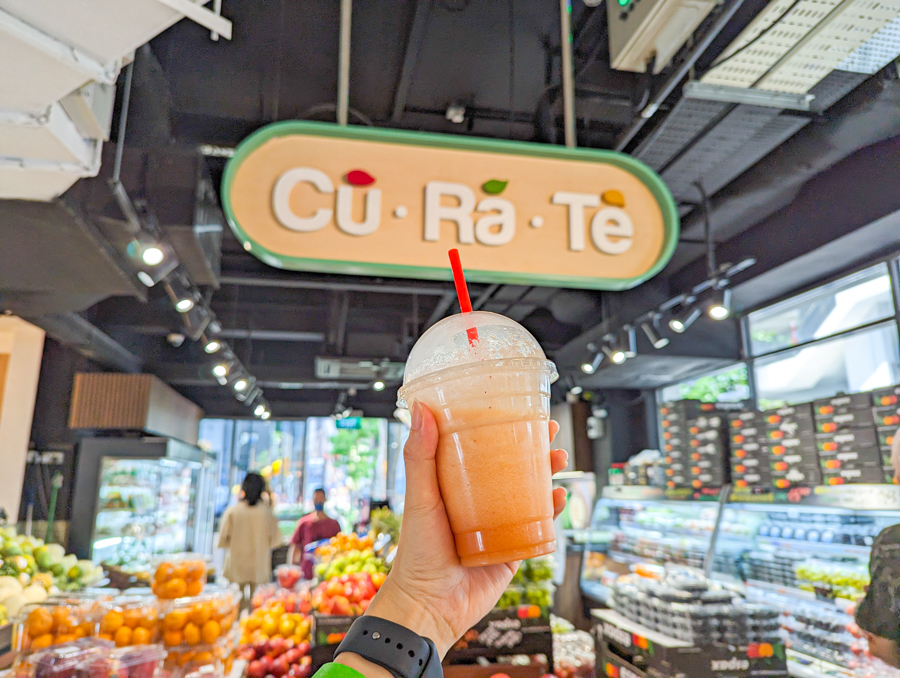 They also offer pre-cut fruit for $3, and vegetables like Kale from only $5! If you catch it at the right time, they even have 1-for-1 deals.
Chinese Cuisine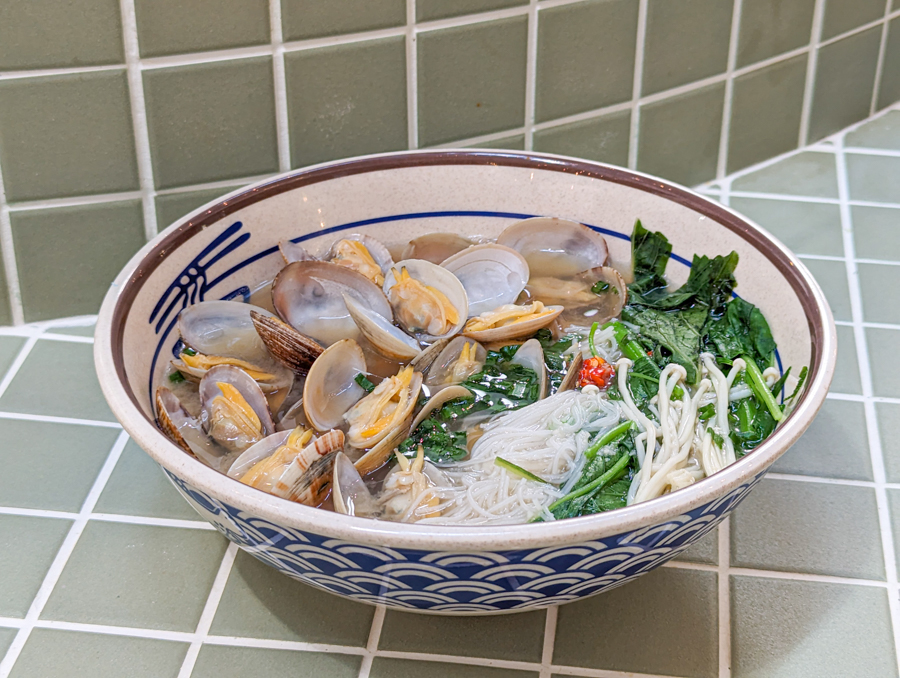 For something soupy and comforting, try Wawa Lala Beehoon. Their signature Authentic Clam Noodles with Chinese Wine ($8.90) came with a robust broth. 
The bowl had a generous amount of fresh clams and just the right amount of spice. If you're a fan of cockles, get their Fresh Cockles in Wawa Special Sauce ($12.90)!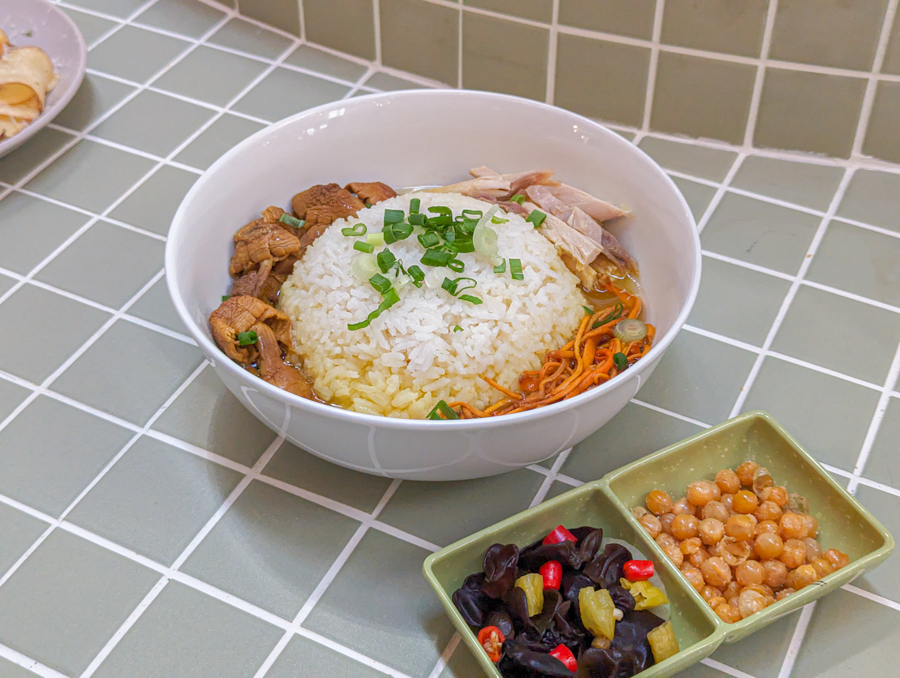 We tried the Matsutake Mushroom Chicken Soup ($8.80) from Kou Kou Ji Tang Fan. Despite the traditional flavour profile, the soup was hearty and sweet from the chicken. 
The bowl also included plenty of matsutake and golden enoki mushrooms for extra nutrition. They also offer other options like Fresh Mushroom and Bamboo Pith Chicken ($8.80) or Sour Cabbage Pig's Trotters ($7.80).  
Western Cuisine 
Bowen's offers fuss-free and unpretentious Western food. Their menu includes the signature Spaghetti Prawns ($14.80) in tomato sauce. We enjoyed the seafood flavour from the sauce which coated each stand of pasta! 
There are heartier options like the Signature Angus Prime Ribeye Steak ($26) and Tagliatelle Crab Ragu ($24).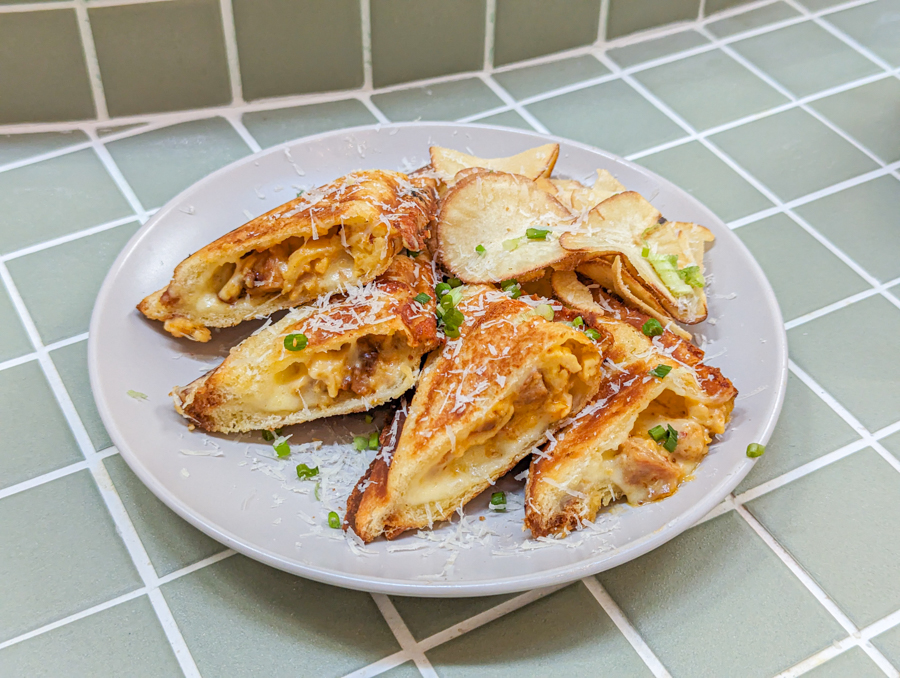 Local cafe brands Urban Folk and The Homme Baker also have permanent storefronts here! We tried the Eggquisite Jaffles ($9.80) which are basically toasties. 
The cheesy filling and crisp outside was a perfect match with the fluffy eggs. They also offer sandwiches like the Hallouminati ($14) with grilled Halloumi cheese, plus a selection of coffees. 
Margie is a bistro bar serving up alcoholic drinks and bar bites, like their Salted Egg Shrimp Taco. We enjoyed the strong salted egg flavour, plus the snap from the fresh shrimp and crunchy veggies.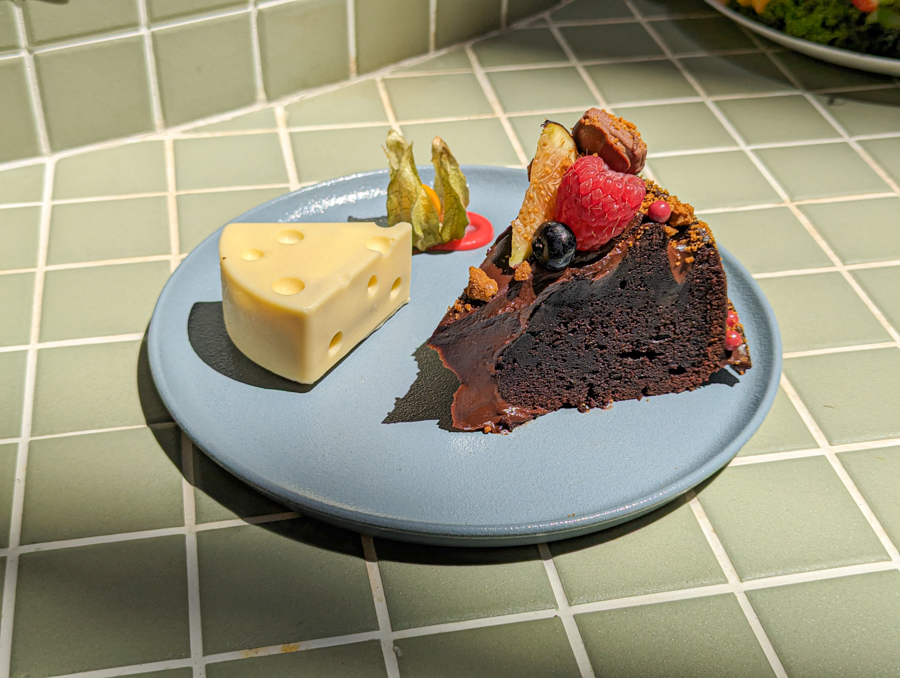 For dessert, try the T&J Raspberry Panna Cotta ($8.80) from the Homme Baker! It's shaped like a slice of cheese, encasing raspberry jam and cream. It was tangy but not too sweet, although we think the cake could be more moist. Their chocolate cake is also worth a shout-out! It was dense and rich and not overly sweetened, plus a generous slathering of icing.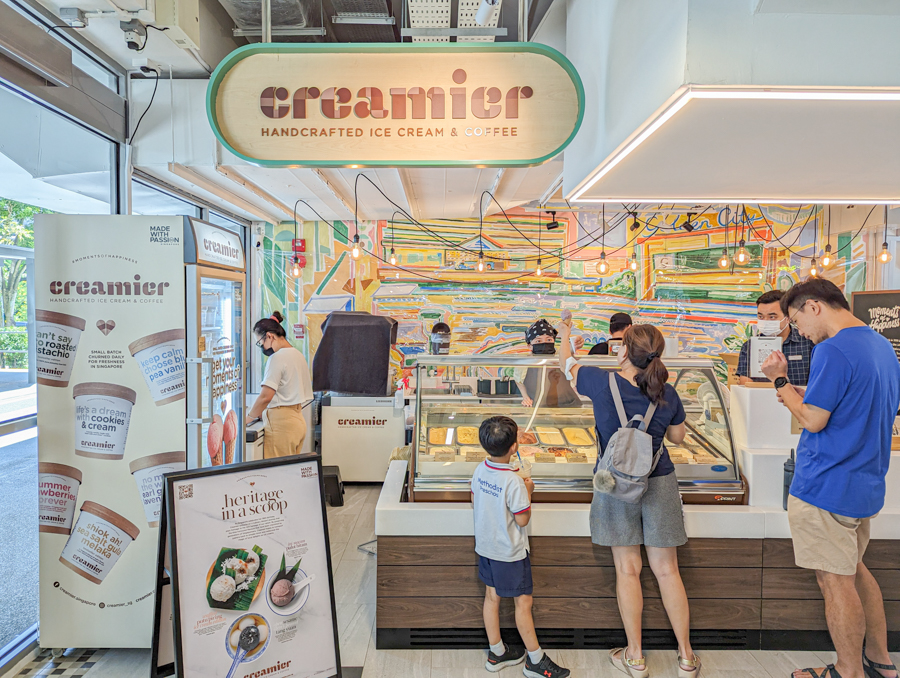 Creamier is also present with their range of beloved flavours including their limited-time Sesame Tangyuan ($5.30/scoop) and Pulut Hitam ($4.30). 
Emart24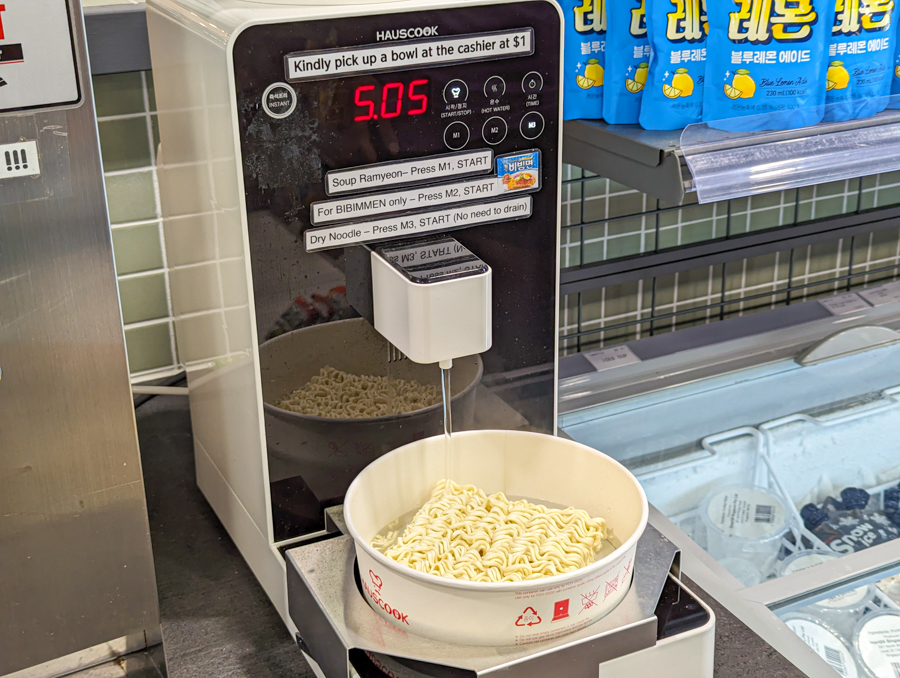 The only non-Singaporean store is Emart24, presenting their third outlet after Serangoon and Jurong Point!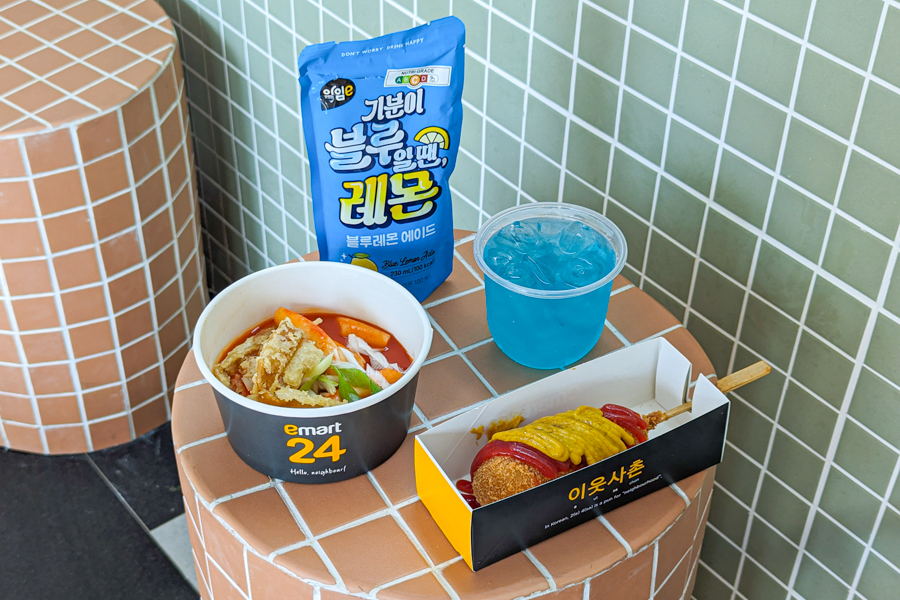 You can enjoy the same goodies including the DIY instant noodle machine, pouch drinks and hot foods! We tried the new Half & Half Chicken Hotdog ($4.20) with cheese and Tteokbokki ($4.90). 
The hotdog was snappy and generous in size, but we would have preferred it if the cheese was at the top! The tteokbokki sauce had good spice and notable gochujang flavour. 
Wellness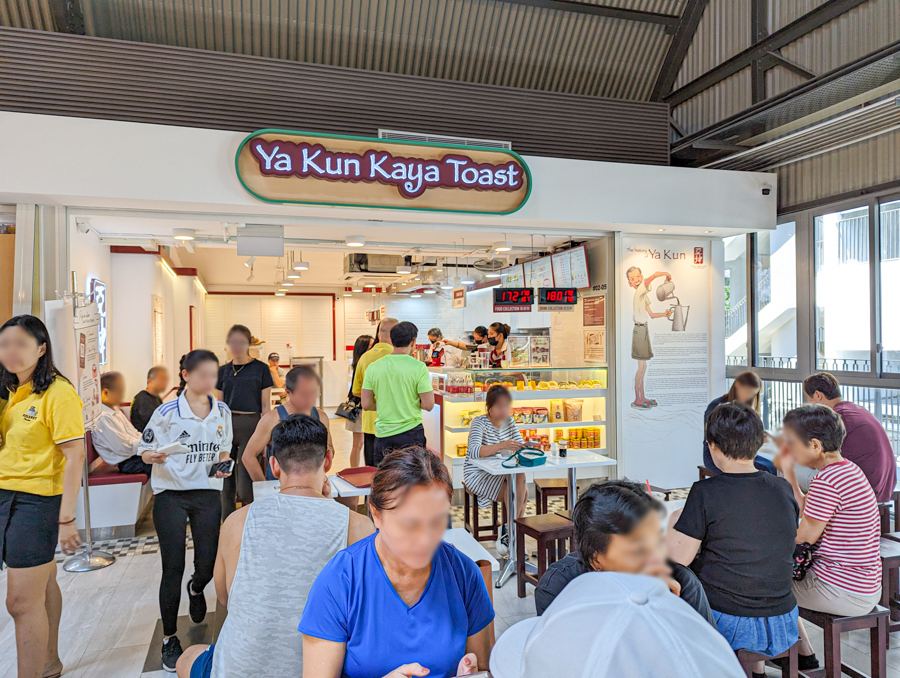 The second floor boasts a Yakun, haircut studio, a TCM Hall and even a 24-hour gym! Bethesda Medical also has a physical outlet here, offering free health screenings for Singapore citizens and permanent residents aged 60 and above.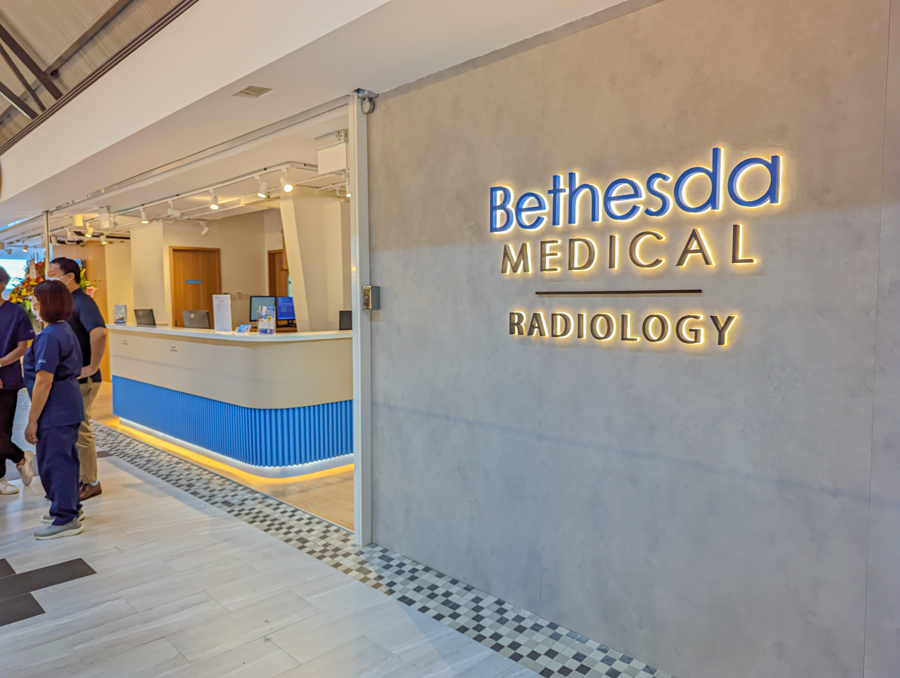 The health screenings will be conducted on the first Saturday of each month starting 2 September 2023 from 8.30am to 10.30am. For more information, refer to their website. 
Indoor Market In Queenstown
Margaret Market has a little something for everyone and is a hub for local businesses! The interior is bright and welcoming; and worth a visit if you're in the area. 
Margaret Market
38 Margaret Drive, S141038
*Follow MiddleClass.sg on Facebook, Instagram, and Telegram for more food, travel, and trending stories!