Seongsu is one of our favourite neighbourhoods in Seoul. It used to be filled with factories but is now a popular area for aesthetic cafes and restaurants. Besides popular cafes like Cafe Onion, Daelim Changgo and Blue Bottle, you need to visit Grandpa Factory as well.
Grandpa Factory: Cafe in Seongsu
The most eye-catching and well-known attraction here at Grandpa Factory is probably the treehouse that's accessible via the second floor. Yes, you can actually walk in and explore the treehouse!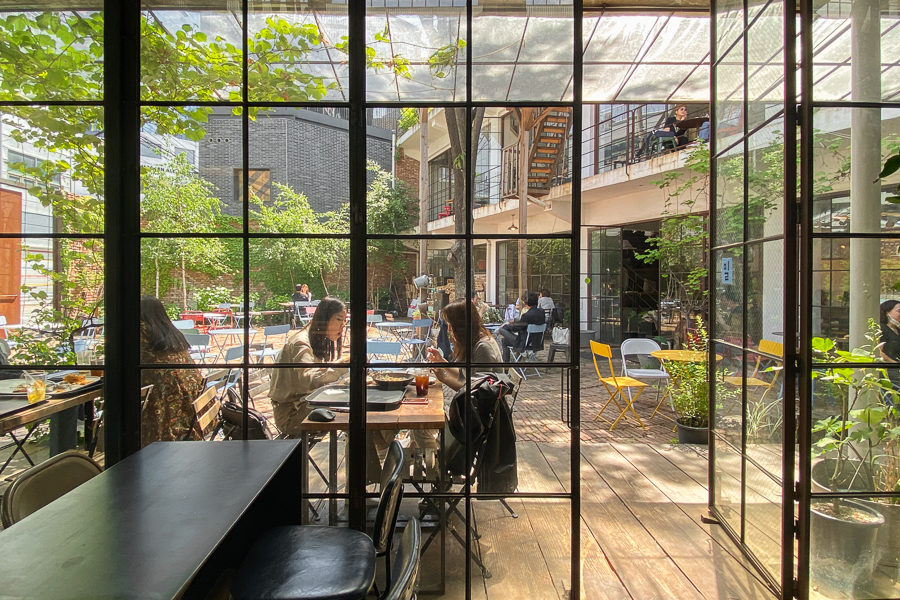 In case you didn't know, Grandpa Factory has been featured in quite a number of variety shows and dramas such as How Do You Play during the SSAK3 segment, Vincenzo (episode 4) and More Than Friends (episode 7).
Vibes of Grandpa Factory in Seoul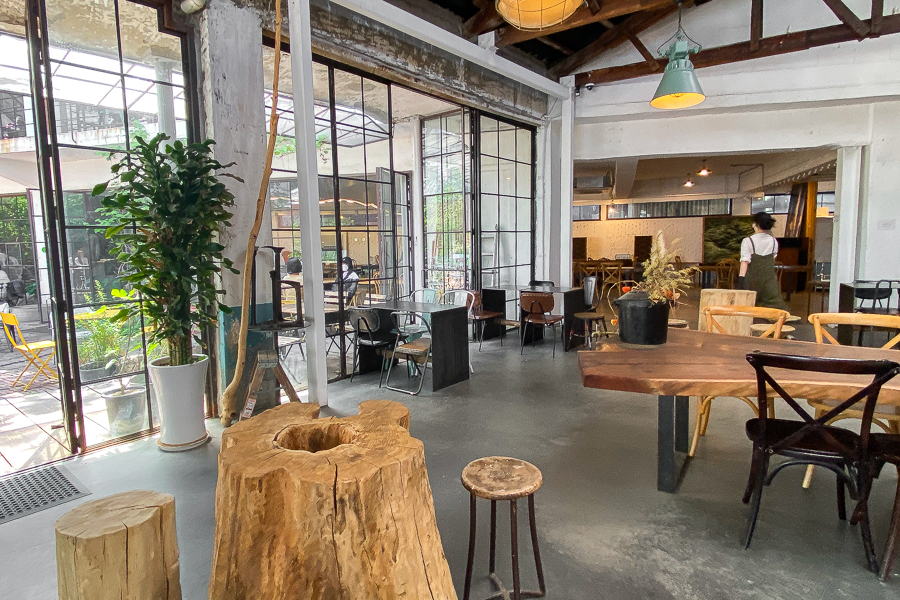 Judging from the exterior, it looks like the space used to be an old factory. While the exterior may seem rundown, the inside of the cafe is filled with huge wooden tables and lots of modern art displays.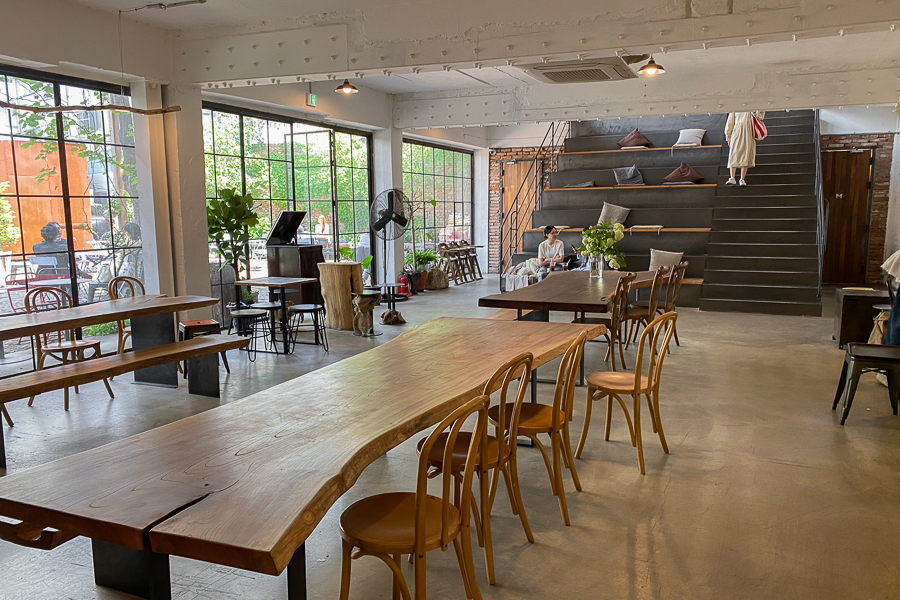 We were kind of taken aback by the number of seats available, from outdoor seats in the yard and on the rooftop, to indoor seats on both the first and second floor.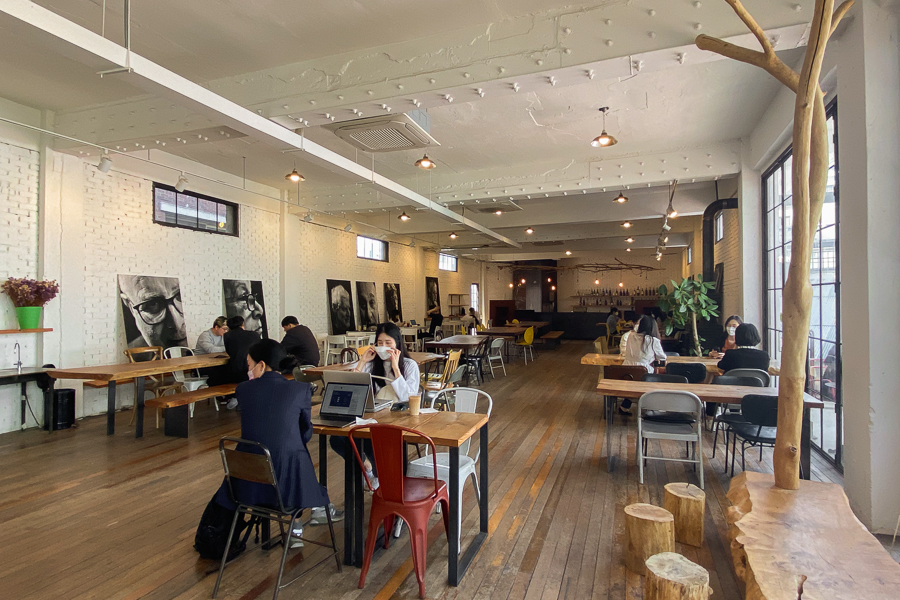 Since we visited during a weekday around late morning, the cafe was not as crowded as we expected it to be.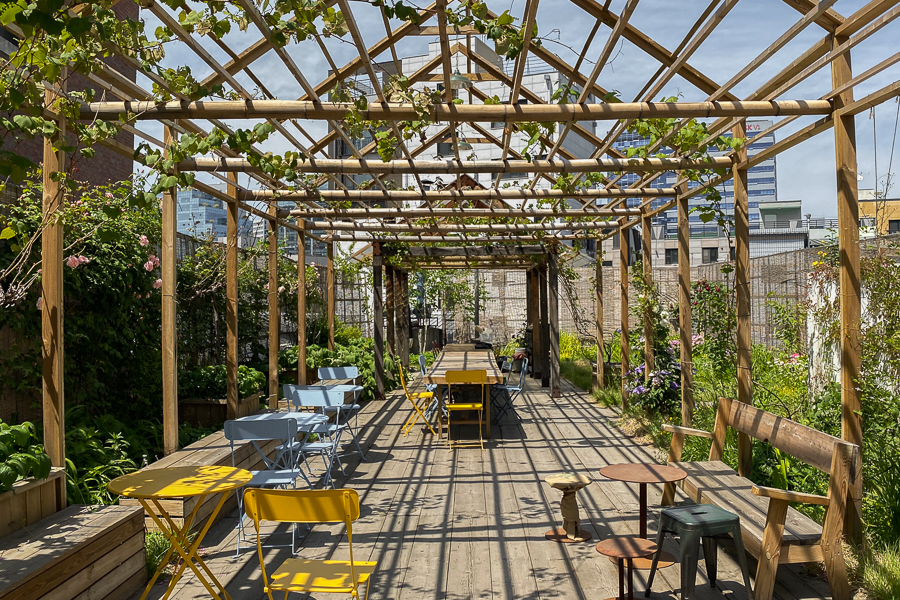 The rooftop is also filled with different plants and flowers, which gives it a totally different vibe from the rest of the cafe. We would imagine this spot to be extremely popular during Spring and Autumn.
Grandpa Factory Seongsu Menu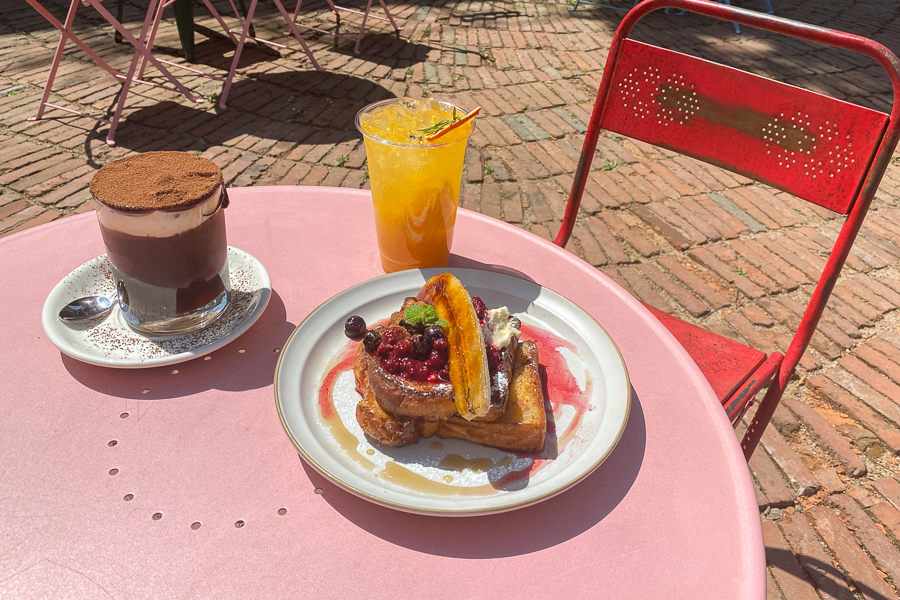 Besides coffee, Grandpa Factory also serves an array of cocktails and mains such as salads, pasta and pizza. Think items like Avocado Chicken Breast Salad (17,000won), Mixed Mushroom Risotto (21,000won) and Shrimp Pomodoro (21,000won).
Cold Brew Dirty Einspanner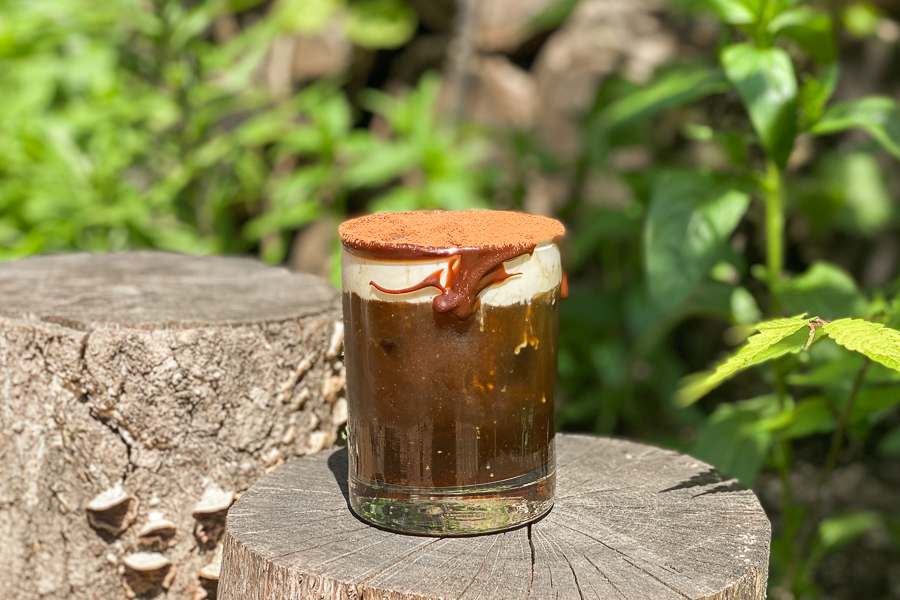 Don't be surprised to see chocolate outside of your cup! The Dirty Einspanner (8,000won) is essentially a cup of cold brew coffee topped with cream, chocolate sauce and a sprinkle of cocoa powder.
With the chocolate sauce spread around the rims, you get a boost of sweetness that goes well with the cream and coffee with every sip.
Hallabong Ade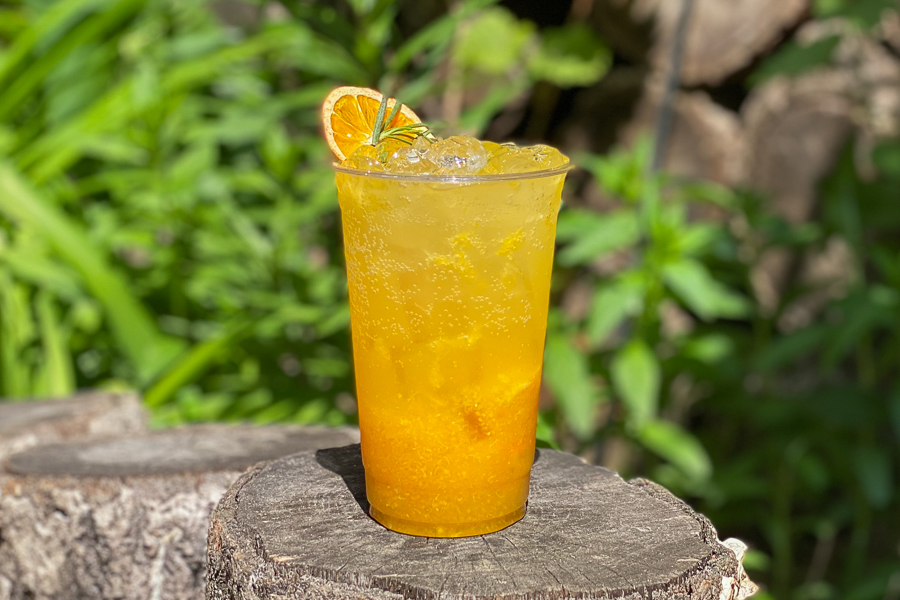 A great drink during warmer days is the Hallbong Ade (9,000won). The drink had a nice sweetness that came from the fruit instead of the usual dead syrup sweetness.
With actual hallabong pulp in the drink, this fizzy ade will definitely keep you refreshed!
Triple Berry French Toast
For their brunch menu, you can choose between the Triple Berry French Toast (15,000won) or the Shrimp Guacamole Sandwich (17,000won). We went for the former as it looked too good to resist.
The brioche toast is topped with a generous amount of berries, a caramelized half-banana, and some compote cheese.
The cheese and berries went surprisingly well together, with the tartness of the berries complementing the light creaminess of the cheese.
Must-Visit Cafe in Seongsu, Seoul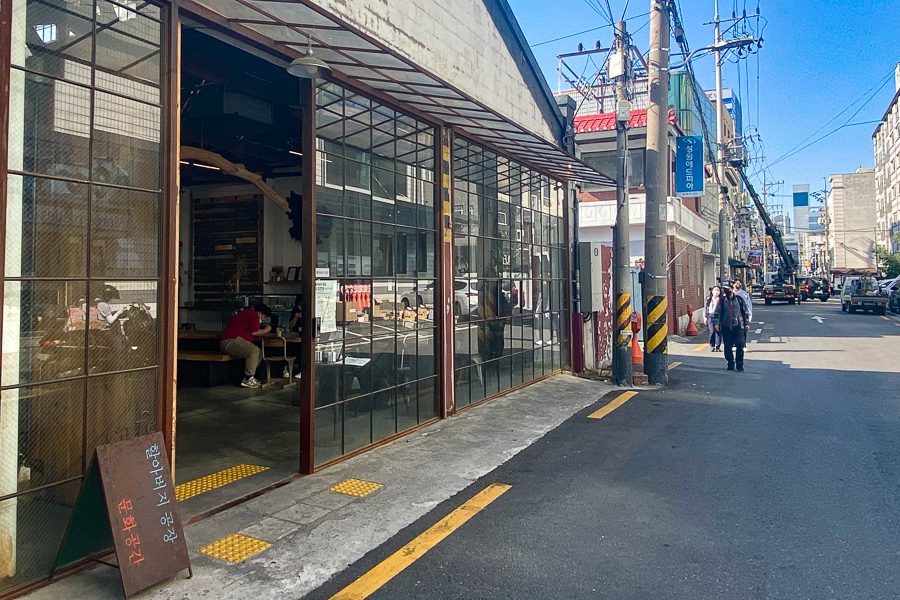 While we were first drawn in by the treehouse and the fact that Vincenzo was shot here, Grandpa Factory proved itself to be a cafe worth visiting. The food and drinks were nicely executed which made us more curious about their mains.
The space was beautiful, with several corners almost feeling like an art exhibition. If you ever find yourself in the "Brooklyn" of Seoul, Grandpa Factory might be a nice pitstop for coffee, lunch, or even dinner.
Grandpa Factory
9 Seongsuiro 7(chil)ga-gil, Seongsu-dong 2(i)-ga, Seongdong-gu, Seoul
Mon-Sun, 11am-10:30pm
Nearest Subway: Seongsu Station (Line 2), Exit 3
*This is an independent review by MiddleClass.sg. 
*Follow MiddleClass.sg on Facebook, Instagram, and Telegram for more food, travel, and trending stories!