Exploring beautiful cafes is just one of the many things we do in Korea. So when we found ourselves in Sokcho, we knew cafes with an ocean view were a must-visit. Cafe Tacit is one that's near Sokcho, a 15 min taxi ride from the Sokcho Express Bus Terminal.
Ocean View Cafe in Korea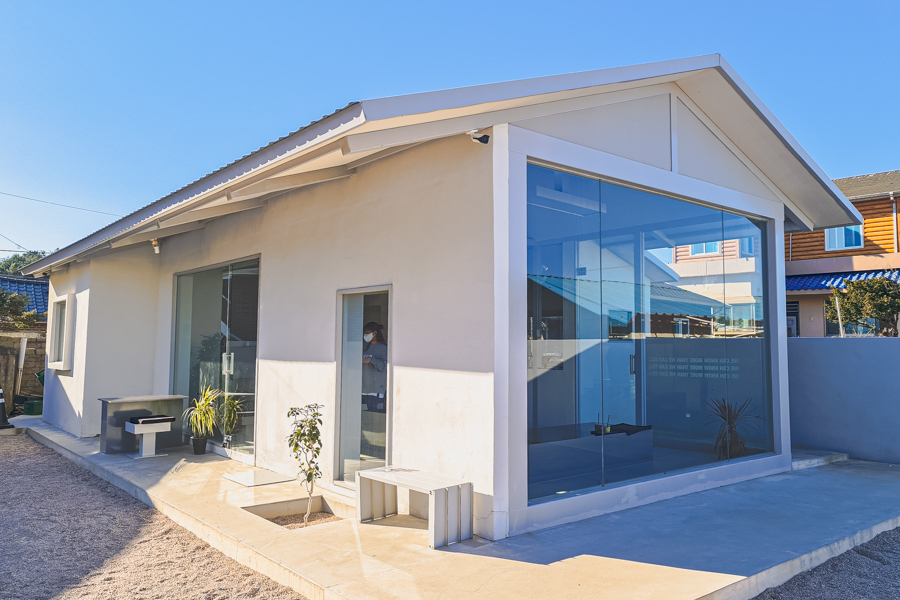 Unlike Cafe Ayatt, Cafe Tacit was smaller in size which made the place feel more personal, comfy, and warm, despite the cold weather. The cafe is standalone, with glass windows that give you a peek of the East Sea.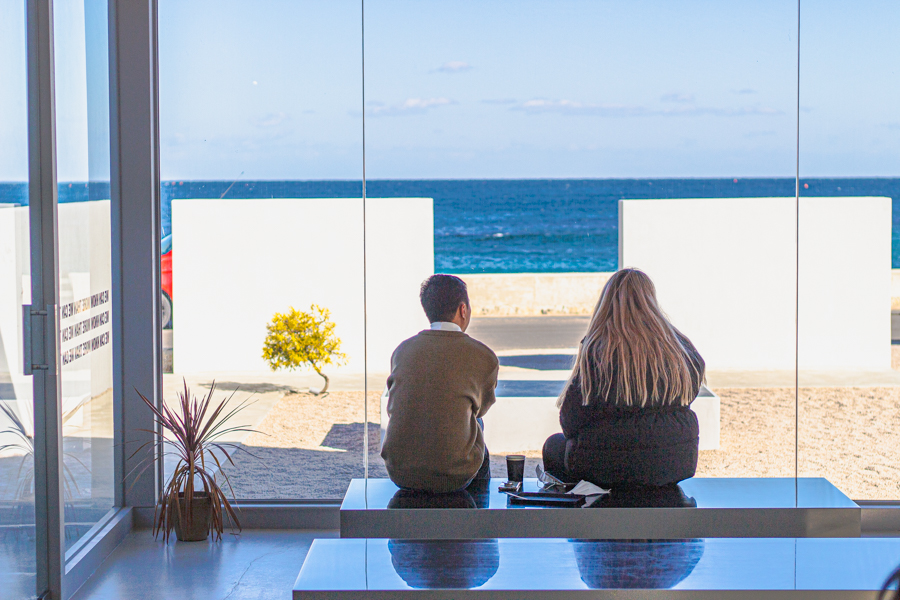 The interior is drenched in off-white colours and filled with metallic elements. Seats were pretty limited indoors, with most of them facing the ocean. However, there were seats available outside, but no one seemed to opt for those because of the weather.
Menu at Cafe Tacit
Like most cafes in Korea, it was required for 1 person to order at least a drink each when you use the space.
Here at Cafe Tacit, the menu is more focused on beverages as only 2 desserts were available, a Financier (2,700 won) and a Panna Cotta (6,000 won).
For espresso-based drinks, you have the usual Espresso (5,500 won), Americano (5,500 won), and Latte (6,000 won). For non-coffee drinkers, you can choose between items like Hoji Tea (6,000 won), Apple Milk Tea (6,500 won), Peach Cold Brew (6,500 won), and Maesil Fizz (6,500 won).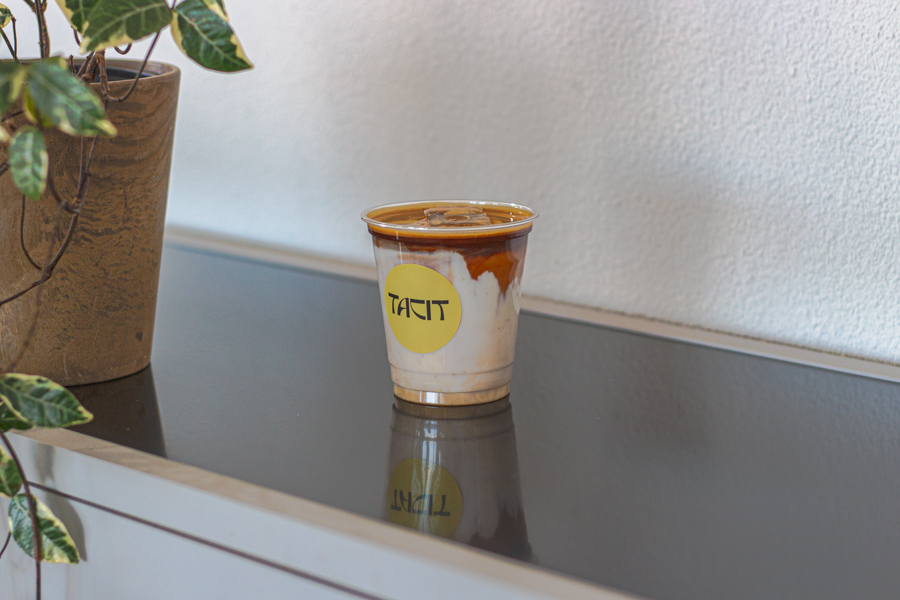 We opted for the Tacit Latte (6,000 won) which was their signature item, and only available iced. The drink is made with a special blend of milk and espresso and is a sweet flat white according to the menu.
We were told not to mix the beverage and drink as it is, so the first sip really felt like a slap of espresso. After that, the drink was on the sweeter side and tasted similar to condensed milk coffee.
Cafe Tacit in Goseong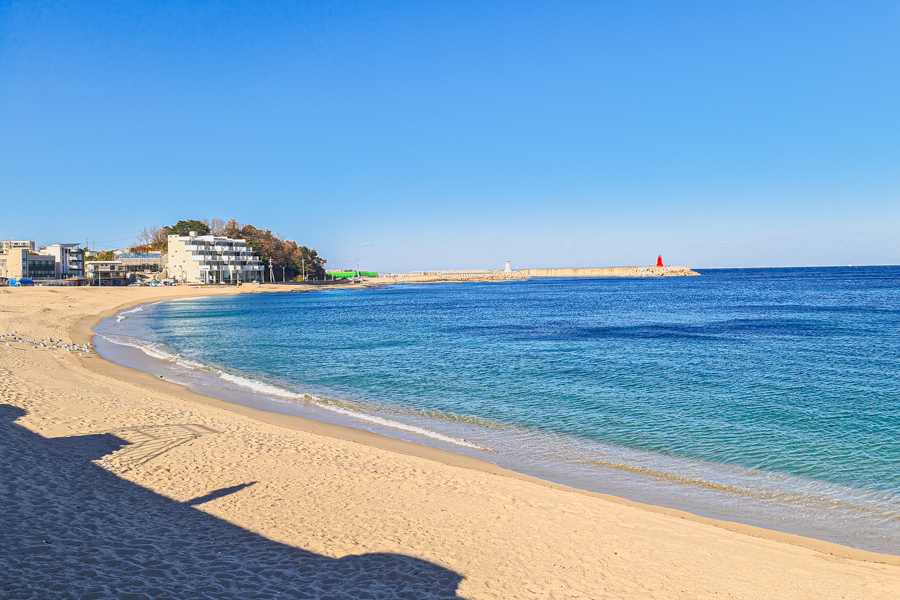 After a healing time at Cafe Tacit, you can head over to Cheongan Beach that's right in front of the cafe, and go for a quick stroll and snap some pictures before heading to your next destination.
The sea during winter is extremely pretty, so make sure to take some photos or videos while you're there!
Cafe Tacit (태시트)
49-21, Cheonggan-ri, Toseong-myeon, Goseong-gun, Gangwon-do
강원도 고성군 토성면 청간정길 25-2
Mon-Sun, 10am-6:30pm
*This is an independent review by MiddleClass.sg.
*Follow MiddleClass.sg on Facebook, Instagram, and Telegram for more food, travel, and trending stories