There are actually a lot of strawberry farms in Korea that offer a strawberry picking experience. If you're not following a tour, the options are endless! For added convenience, you can easily head to websites like Klook or KKday where they offer day tours that include a strawberry picking experience.
However, if you're thinking of heading to Korea yourself, why not plan a trip to one of these strawberry farms to experience a fun time with your family?
Ilsan
Located northwest of Seoul, Ilsan is a district of the city of Goyang and is easily accessible via public transport. The area is mainly filled with houses and accommodation, but some popular spots include Ilsan Lake Park and Aqua Planet, an aquarium with over 50,000 marine creatures.
If you don't wish to travel far, Ilsan has some amazing strawberry farms for you to pick strawberries. One of them is Seongyeon Strawberry Farm Experience (성연딸기체험농장), accessible via Daehwa Station of Subway Line 3 which takes around an hour from Seoul.
The space is one of the bigger farms in the suburbs and is known for being a kid-friendly place. For 24,000 won, you'll be able to pick up to 1kg worth of Korean strawberries!
Other interesting activities include a strawberry ice cream-making session for 3,000 won and a strawberry jam-making session for 13,000 won.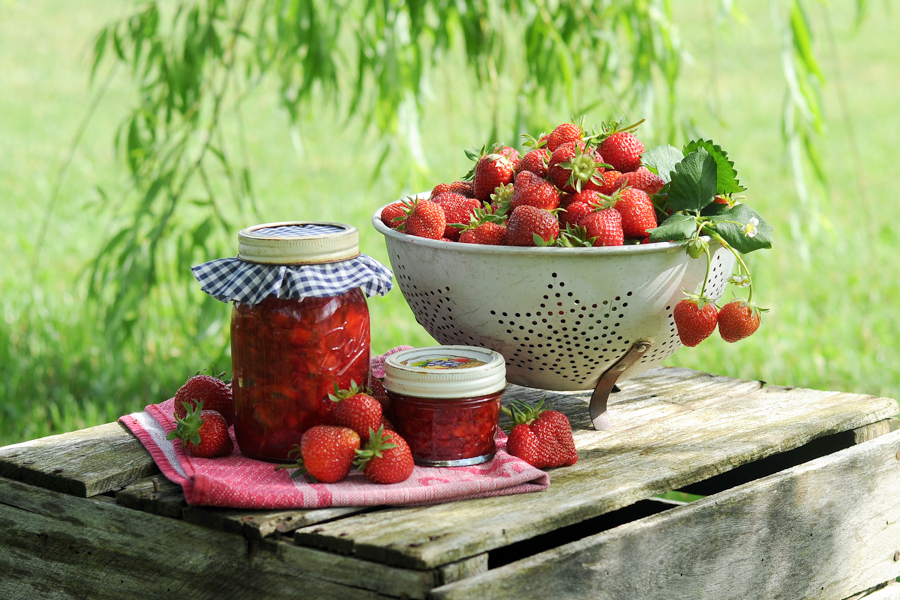 Address: Gyeonggi-do, Goyang-si, Ilsanseo-gu, Songsan-ro, 420-13
경기 고양시 일산서구 송산로 420-13
Tues-Sun, 11am-3pm
Phone: 010-2517-1080
Yangpyeong
Yangpyeong makes a great spot for a trip out of Seoul, and there is lots to do while you're there. Take in the sights at Dumulmeori, a popular spot known for its beautiful landscape or say hi and feed some sheep at Yangpyeong Sheep Ranch.
The journey to Yangpyeong takes about 45mins to an hour via car and is not the most accessible place via public transport. However, there are still buses that go there but might take as long as 2 hours.
If you ever find yourself there, make sure to pay a visit to Yangsu-ri Strawberry Farm (양수리딸기체험농장), one of the most popular farms in the Yangpyeong region.
Here, you'll be able to pick 500g worth of strawberries for 14,000 won. There are other activities such as strawberry jam making (500g bottle for 10,000 won) and making strawberry chocolates for 12,000 won! You can coat the strawberries in chocolate and sprinkle your choice of decorative toppings.
With the Covid-19 situation going on, we highly recommend those intending to head down to call at least 3 days before to make a reservation.
Address: 634 Yangsu-ri, Yangseo-myeon, Yangpyeong-gun, Gyeonggi-do
경기 양평군 양서면 두물머리길8번길 44
Mon-Fri, 10am-4pm, Sat-Sun, 9am-4pm
Phone: 0507-1406-2143
Nonsan
Nonsan is an agricultural city in South Korea, with important crops such as rice, ginseng, Korean pears and… strawberries! Not many tourists consider heading to Nonsan for travel as it isn't well-known as compared to places like Busan or Sokcho. However, the city is filled with scenic spots such as Daedunsan Mountain and Ssanggyesa Temple.
To head to Nonsan, you can take the KTX to Nonsan station, and the journey will take around 1.5 hours.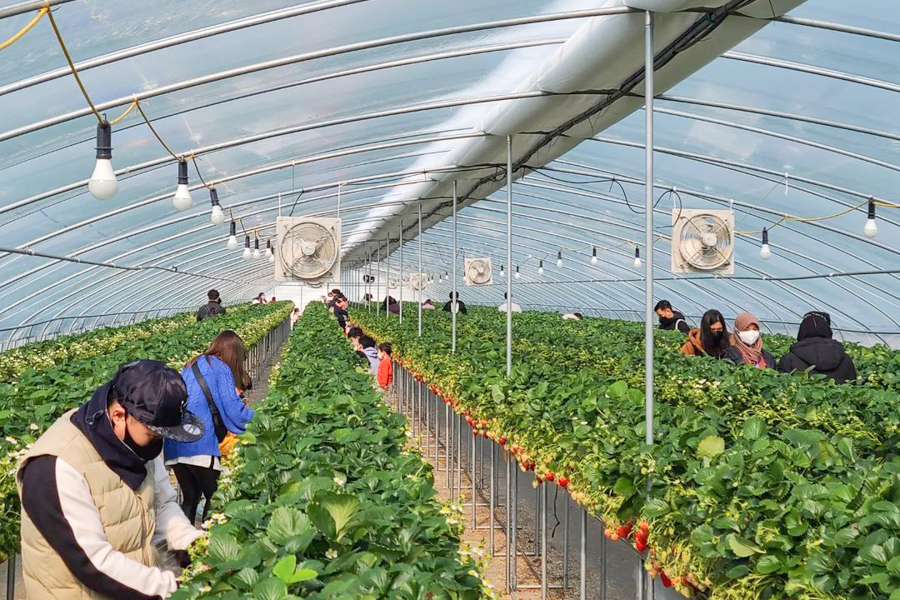 In Nonsan, there's a well-known farm known as Onnuri Strawberry Farm (온누리딸기농장). For a price of 14,000 won (price may change from time to time), you'll be able to pick a box worth of strawberries. There are other interesting experiences here such as making strawberry parfait (8,000 won) and strawberry croffle (8,000 won).
While the briefing might be conducted in Korean, lots of pictures and videos will be shown so it's easy to understand even if you don't know Korean. For reservations, you can check with them via phone or DM them via Instagram.
Address: 666-2 Singyo-ri, Bujeok-myeon, Nonsan-si, Chungnam
충남 논산시 부적면 신교리 666-2
Mon-Sun, 9am-5pm, Break Time 12pm-1pm
Phone: 0507-1490-9211
Namyangju
Namyangju is a city right beside Seoul, located within the Gyeonggi province. It is a popular destination for travel among Seoulites because of its location, as well as its abundance of nature, perfect for those in need of healing.
Like Yangpyeong, Namyangju is also accessible via public transport such as buses and the Gyeongui-Jungang and Gyeongchun Subway Line. The subway trip from Seoul station takes around an hour.
Located right beside one of Namyangju's most famous attractions, the Water Garden, is Sammul Strawberry Farm (샘물딸기농장). From Dec to Jan, the picking experience costs 15,000 won, while from Feb to May, it costs 12,000 won and you'll be able to pick around 500g worth of strawberries.
For those who are travelling without a car, you can simply take the subway to Ungilsan Station (Gyeongui-Jungang Line) and walk to the farm. It takes around 20 mins, but you'll get some pretty sights along the stroll.
Address: 539 Songchon-ri, Joan-myeon, Namyangju-si, Gyeonggi-do
경기 남양주시 조안면 송촌리 539
Mon-Sun, 11am-6pm
Phone: 010-3005-8621
Incheon
That's right! We're talking about Incheon, the first city you arrive at when you land in South Korea. While Incheon might be famous for places like Chinatown, the city is so much more than that. From beautiful beaches to islands you can explore and do some camping; Incheon is actually a great place to experience nature.
Best part? It's super close to Seoul!
Gossi Farm (고씨농원) is a strawberry farm in Incheon, and is one of the most convenient farms to get to because it's located right in front of Gyeyang Station (AREX and Incheon Line 1), which is only a 30 mins train ride from Seoul Station!
You can pick up to 800g worth of strawberries for 15,000 won. Other experiences include making your strawberry jam, making strawberry ice cream, and making your own drip coffee.
Reservations are required and can be made via phone call (Korean only), or via email at koys5010@hanmail.net (English is ok), or message them on Instagram. You can also approach your hotel to help with the bookings when you're in Korea.
Address: 36, Jangje-ro 1181beon-gil, Gyeyang-gu, Incheon
인천 계양구 장제로1181번길 36
Mon-Sun, 11am-5pm
Phone: 010-7143-5804
Strawberry Picking in South Korea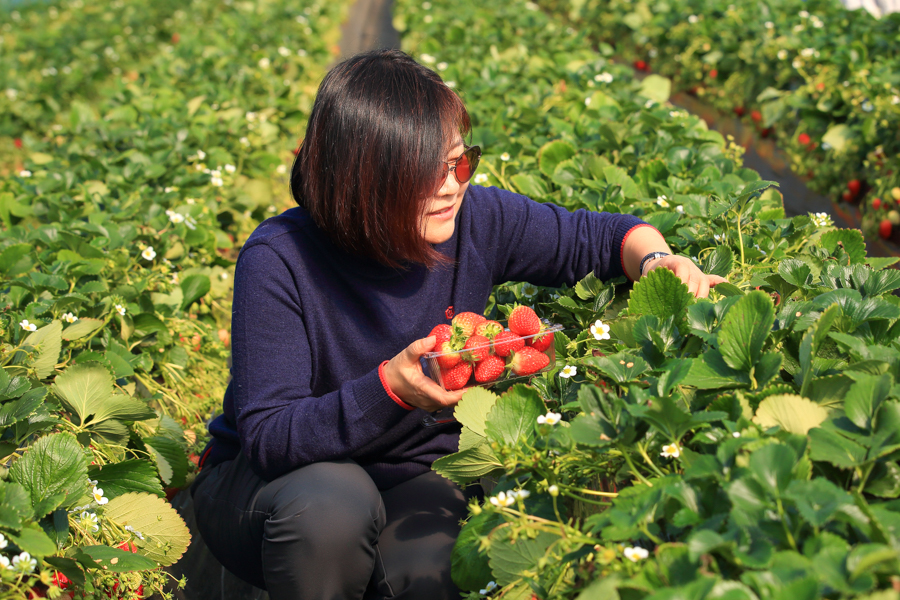 Do note that unlike tangerine picking in Jeju, you are not allowed to eat the strawberries while you pick them. One more thing to keep in mind is that most strawberry farms in Korea will only have the picking experience from Nov to May, so make sure to add this experience when you plan your trip to Korea. Reservations are usually required, and you can approach your hotel to make a booking for you if needed.
For those who can't travel this winter, fret not as we'll be sharing more information on the different seasonal fruits of Korea, as well as what fruit each region in Korea is famous for, which will be useful for your upcoming trips!
If you're interested in heading to Korea, find out how you can win a pair of Korean Air return tickets & more over at KTO Singapore's Instagram!
For more information about travelling in Korea, go to https://english.visitkorea.or.kr
*This post is brought to you in partnership with Korea Tourism Organization Singapore
*Follow MiddleClass.sg on Facebook, Instagram, and Telegram for more food, travel, and trending stories