Are you guys familiar with Curious Palette? Well, the popular cafe has rebranded to Back To Eden, with a completely new vegan menu, serving up nourishing and wholesome meat-free brunch options that will have you wanting more.
Don't expect plant-based meats or mock meats at Back To Eden. The team has spent copious hours researching and developing recipes because they believe that it is not impossible to craft a flavourful plant-based menu. What you can expect instead are made-from-scratch homemade nut butters, smoked cashew sour cream, and avocado crème fraiche.
From setting up their own micro-bakery to produce naturally leavened sourdough loaves, pita, and focaccia to using herbs grown in their own nursery, Back To Eden offers only the very best – and will definitely change your mind about vegan food.
Vegan Cafe in Singapore
With a modern aesthetic interior and ceiling windowpanes that let in natural sunlight, Back To Eden is basked in gorgeous lighting during the day. Seating-wise, it retains a similar layout as before, with tables able to accommodate both small groups of 2 to 6.
Back To Eden Menu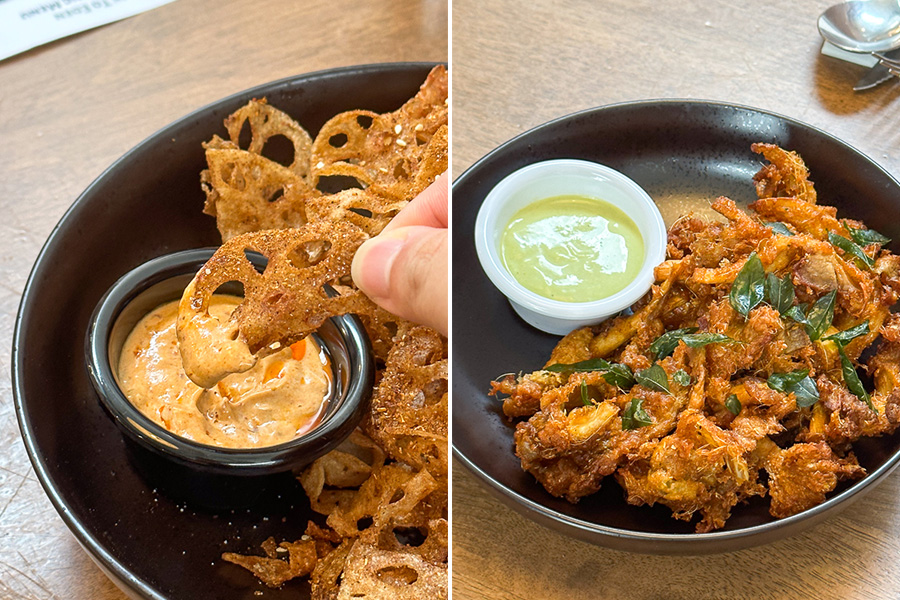 Starting our experience with three iconic sides. First, were the Holy Chips ($11.90), which feature paper-thin deep-fried lotus root tossed in mala powder that was numbingly delicious. Surprisingly, the side of Lao Gan Ma mayo dip which sounded fiery, made the dish even more addictive.
The Oyster Mushroom Berempah ($11.90) is a side not to be missed, with each mushroom coated and deep-fried in a secret berempah recipe. Make sure to pair this with the cream herbed lime mayo dip!
Psst, if you're wondering how they make their mayo, they use cashew nuts!
Served on top of an eye-catching shade of pink beet hummus were chunks of maple-glazed Roasted Butternut Squash ($13.90). We loved the combination of flavours here, with the dukkah adding a nice tinge of nuttiness.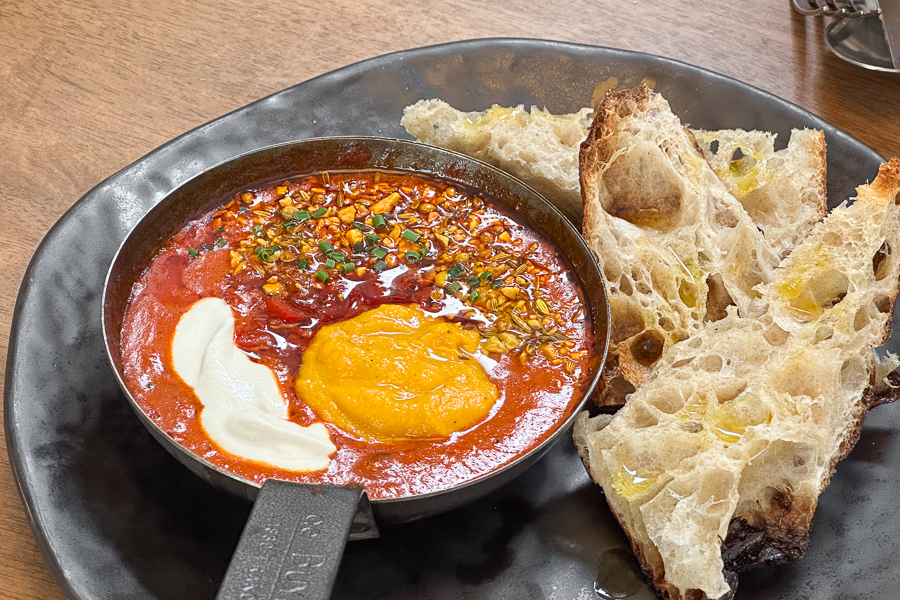 Some of their brunch specialties include their rendition of Shakshuka ($18.90) which features a chunky tomato peperonata, smoked cashew sour cream, and their homemade dukkah. Instead of the usual eggs, Back To Eden replaced it with a pumpkin carrot puree seasoned with black Himalayan salt to give it that eggy factor.
For something lighter, opt for the Roasted Roma Tomato Soup ($15.90) which also comes with smoked cashew sour cream, basil oil, and basil leaves. You can also top up $4 for a Cheese Toastie, which is a grilled "cheese" sandwich with marmite, Dijon mustard, and sweet onion jam. We did find the soup slightly sweet to our liking, but the pairing of soup and a grilled toast might be comforting for many.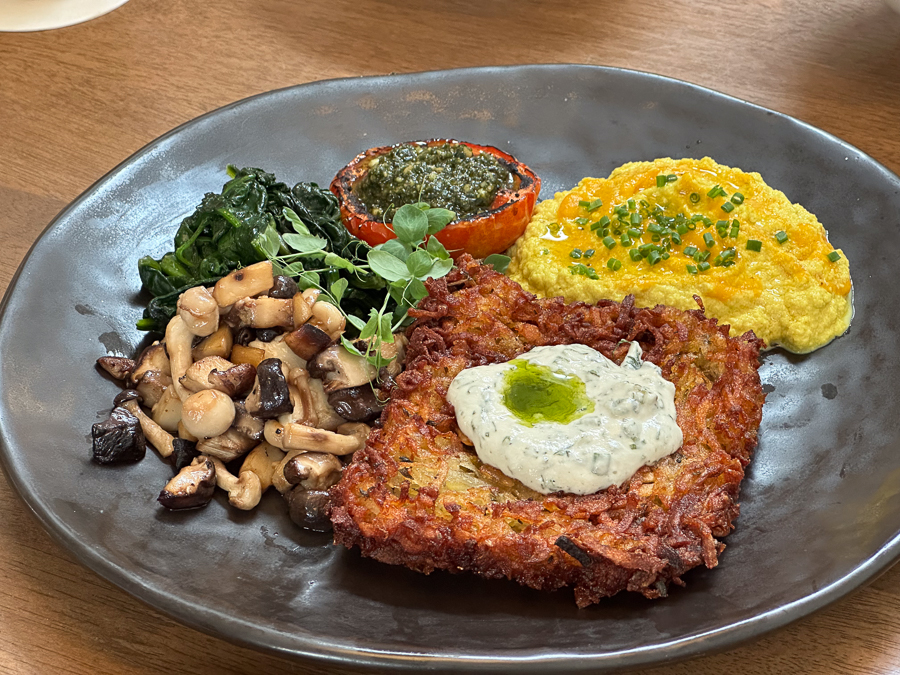 Their Crispy Potato Rosti ($18.90) was a treat, served with a side of creamed spinach, slow-roasted tomato topped with basil pesto and mushrooms. To go with the crispy rosti, make sure to add on their Tofu Scramble ($3), which mimics the classic breakfast staple, scrambled eggs! While it's made with tofu, turmeric, and Himalayan black salt, this was surprisingly similar!
Along with these delectable dishes, Back To Eden also has an extensive range of beverages such as smoothies with health-boosting ingredients and coffee by Strangers' Reunion.
Back To Eden
64 Prinsept Street, Singapore 188667
Mon-Sun, 9am-5pm
*Follow MiddleClass.sg on Facebook, Instagram, TikTok, and Telegram for more food, travel, and trending stories