Hidden in a corner of Shenton Way and Tanjong Pagar is Abseil, a cafe with a minimalistic aesthetic. Is it because we just came back from our Korea VTL trip, but Abseil definitely gives off a certain Korea cafe vibe? We swear we've passed by cafes in Seongsu that look similar to Abseil.
Clean, Minimalist Cafe near Tanjong Pagar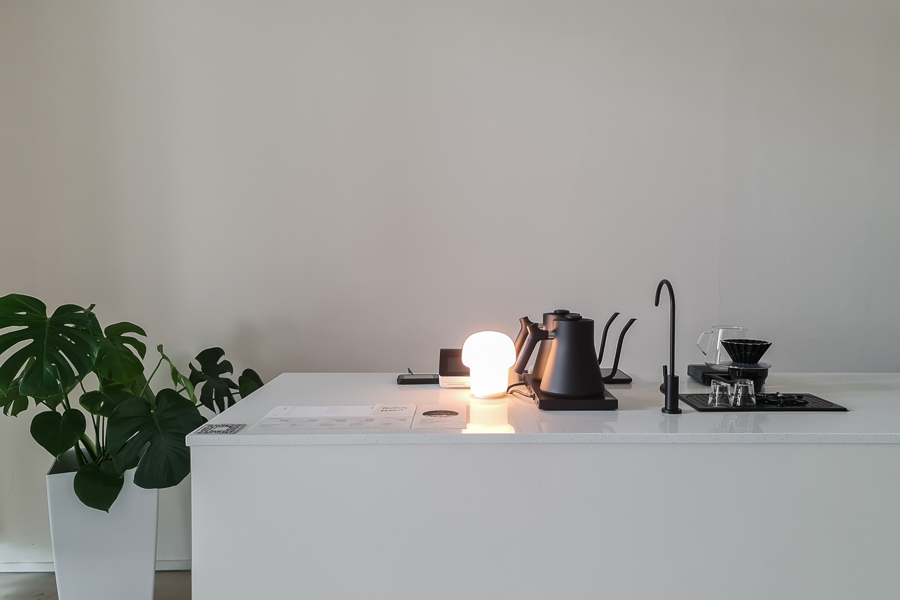 Visiting on a Monday morning, the place was packed when we arrived at around 11am. As the cafe only has 5 tables, it can be quite difficult to get seats during peak hours. The staff kindly offered us stools while we waited outside, and we got seats after a 5 to 10 min wait.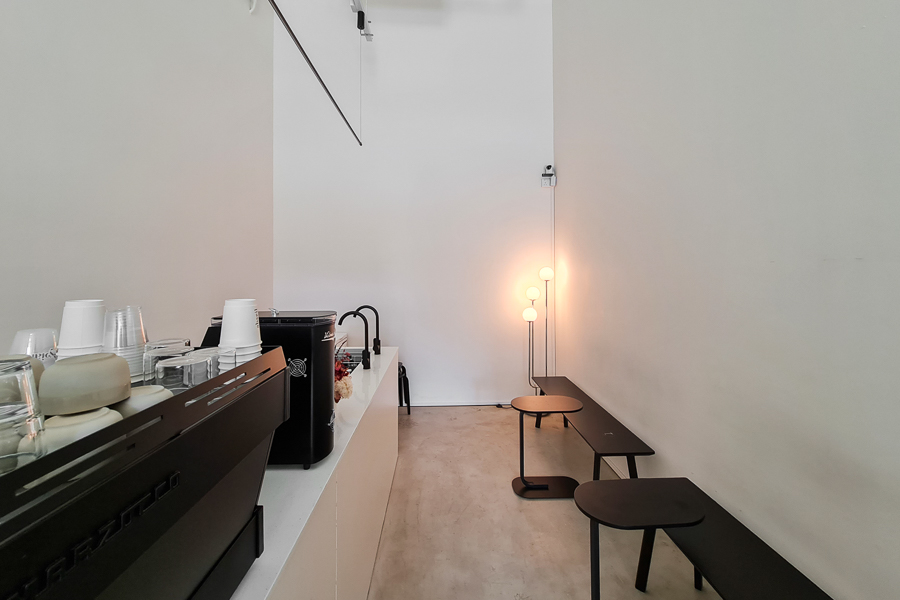 Entering the place, we realized that it wasn't very well-lit, which contributed to the mood/atmosphere of the cafe. There were also high ceilings, echoing the Korean indie track that was playing. Now that we think about it, the black and white aesthetic does remind us of Kanto Seongsu.
Menu at Abseil Coffee
Abseil mainly sells coffee but has a small selection of teas as well. For espresso-based drinks, they have Espresso ($4.5), Black ($5.0), White ($5.5), and Tonic ($8.0).
You can also pick from the Pourover selection, with 4 different types of coffee to choose from. For example, Bertulfo Cochumbe ($8), Machana Estate ($13) or Carlos Fallas ($9.5).
They usually sell Dacquoises as well, which go as a pairing with their drinks. However, they were pending restock while we were there. Heard from the staff that the dacquoises will only be back around Jan, as the pastry team is in the midst of setting up their new studio.
We'll definitely be back to try the Injeolmi Dacquoise ($7), and other flavours such as Pistachio, Earl Grey, and Matcha.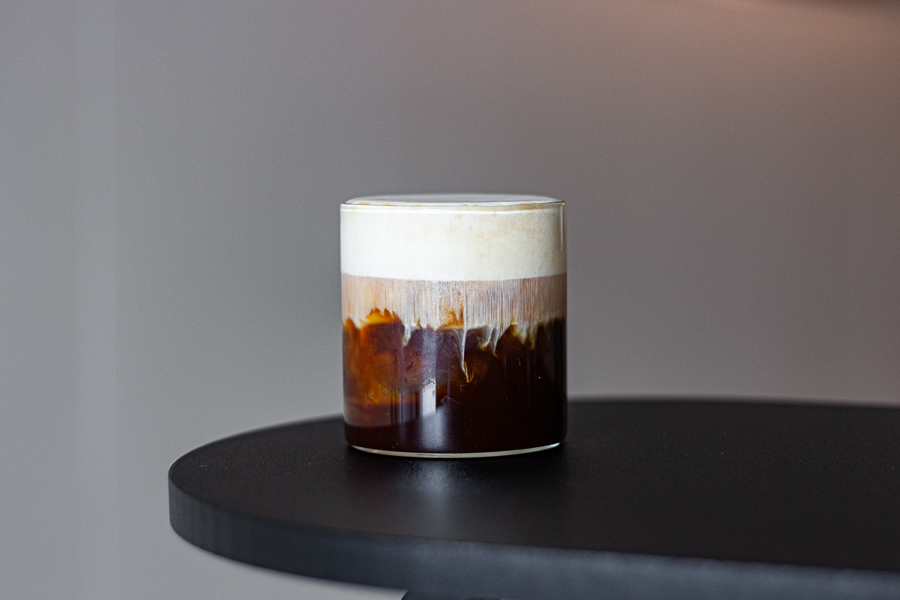 For our coffee, we opted for the Abseil ($8.5) which is essentially an Einspanner, made using double espresso, osmose water, and cream.
The initial sip introduces you to a smooth, silky, and creamy foam that's not overly sweet. As you continue to tilt the glass, you get a sip of the iced black which was made using a blend of 3 different Columbian beans.
The Iced Black was refreshing, bright, and fruity with hints of Orange Peel and Apple, something you don't really expect from coffee made using Columbian beans since they're usually nuttier.
Each sip of the cream and iced black forms a harmonious experience, with the fruitiness of the coffee balancing out the cream, and the cream relieving some of the acidity from the coffee. Abseil highly recommends drinking it as it is without mixing it to avoid a one-dimensional experience. However, if you really need a straw to mix it, they'll provide it.
Abseil Coffee at Eon Shenton
The experience at Abseil felt like a smooth piece of velvet fabric, a warm and comfy experience where you can just relax and take a breather. Safe to say, this will not be our last visit and we look forward to our next visit.
Abseil
70 Shenton Way, #01-14, Eon Shenton, Singapore 079118
Wed-Mon, 10am-6pm. Closed on Tuesdays.
*This is an independent review by MiddleClass.sg.
*Follow MiddleClass.sg on Facebook and Instagram for more food, travel, and trending stories!