As dawn breaks, a new day begins. Much like the magical morning light that signifies the start of a new day, DAWN is a new beginning for the owners, hence the name.
A Portal To Somewhere Serene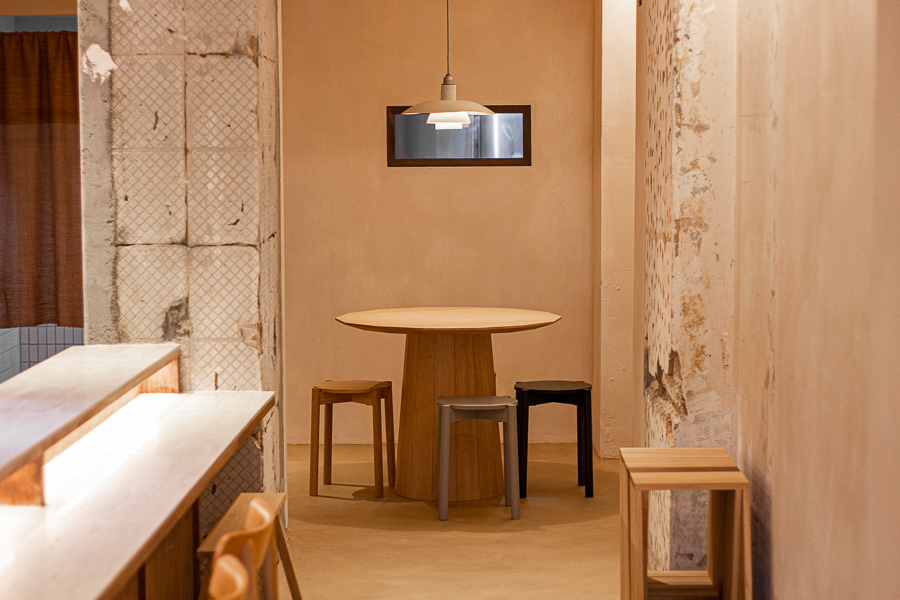 Even from the storefront of the cafe, you get a sense of calm from the simplistic entrance. Nothing but a door and a small rectangular window, with a small lamp and the words 'DAWN' printed on the wall. If you're a fast-paced walker, you'll probably walk past the cafe unknowingly.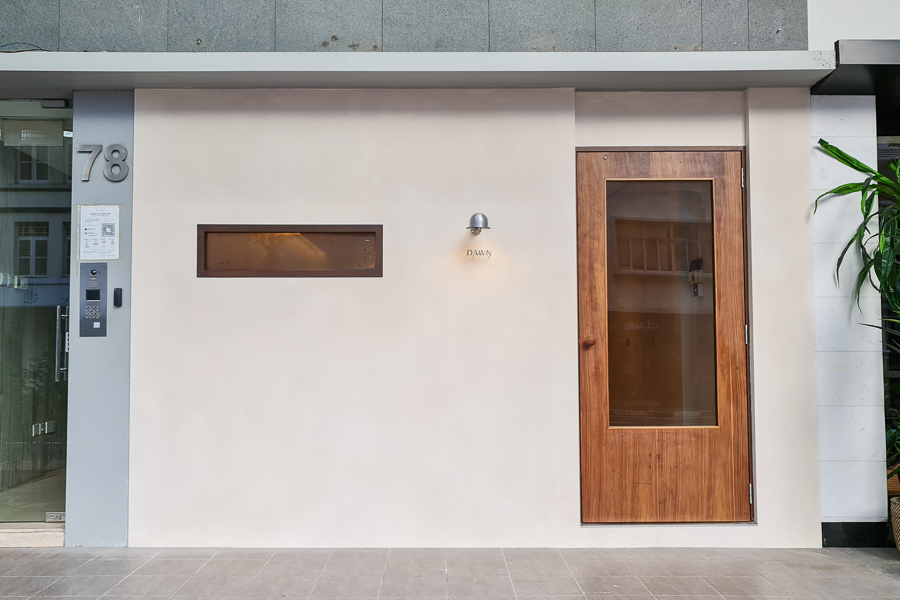 Once you pass through the door, you'll immediately be greeted by a gorgeous space, and calming instrumentals. You have raw textured walls coupled with modern wooden chairs and what seems like travertine tables. The tables still hold their natural holes and crevices, which is raw beauty at its finest.
A beautiful blend of industrial and modern elements.
The space is not huge, with 5 counter seats and a table near the kitchen that can probably hold 5 pax maximum.
Menu at DAWN Cafe
The cafe mainly serves drinks and bakes, but also items such as Granola ($10) and Toasties ($8-10), which unfortunately was not available when we visited.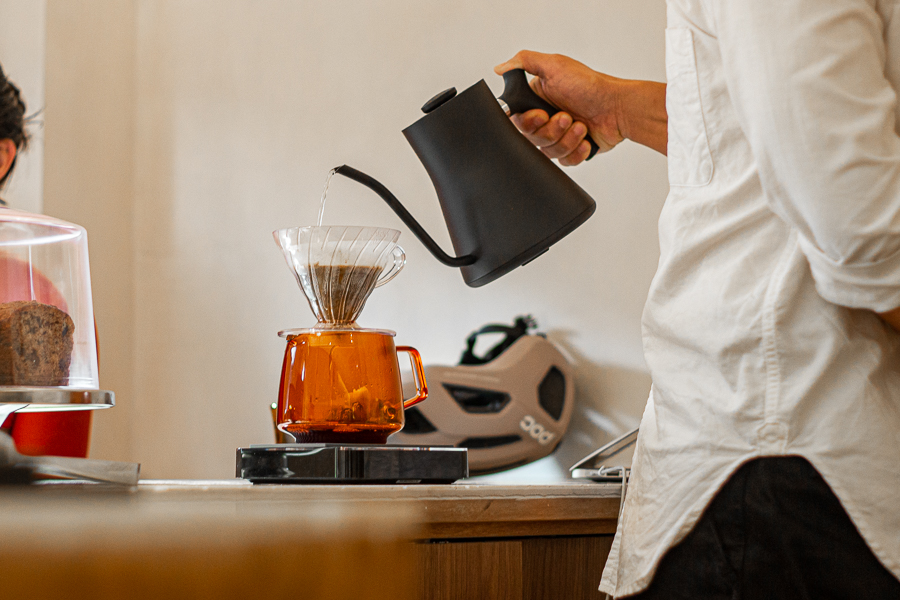 For espresso-based drinks, you have the standard Espresso ($3.5), Black ($4.5) and White ($5.5). They also have a range of slow pours ranged from $7-$10. For the non-coffee drinker, you can opt for Tea ($7), Cold Brew Tea ($7) or Home-Made Sodas ($7-9).
Bakes are all made in-house, by the owner who is also the person behind Wabi Bakes. If you find that name familiar, it's because the bakes used to be sold at Maxi Coffee Bar. She has now found her own space, so fans can now enjoy her bakes at DAWN.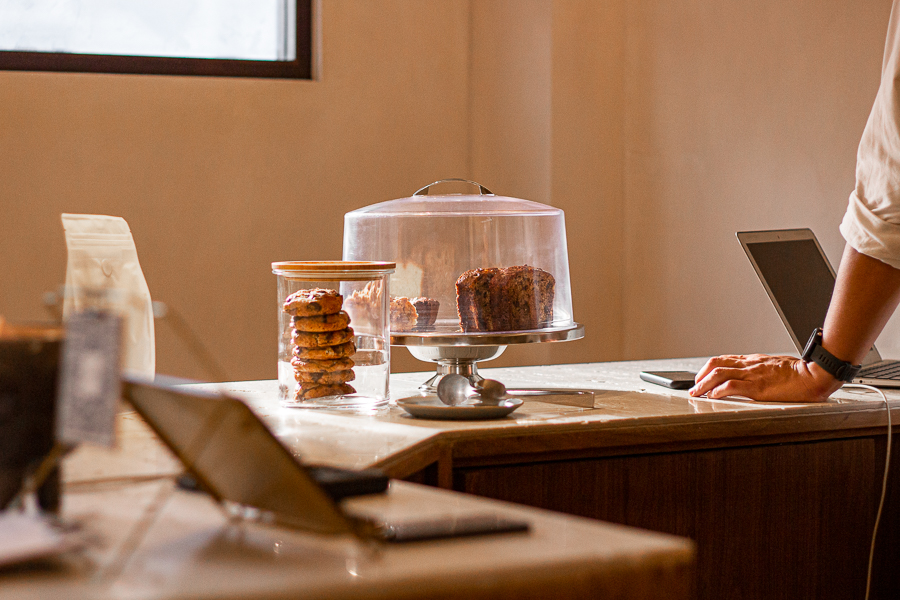 You have items like Lemon Loaf ($5), Walnut Banana Bread ($5) and Brownie ($6).
White
The White comes in 2 different sizes, the 5 oz with a single espresso shot, and the 7 oz with 2 espresso shots. They use natural processed single origin El Salvador beans, which are roasted by their friends over at Community. We definitely got some bright and fruity notes from our coffee.
Apple Crumble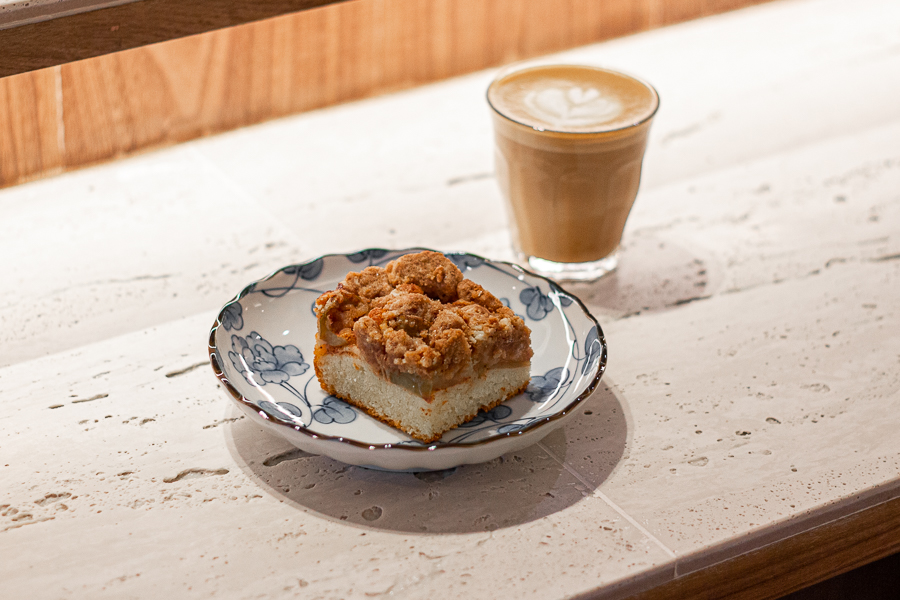 We were recommended the Apple Crumble ($6) as it was the owner's recent favourite. The crumble on top had just the right amount of buttery flavours, paired with a light and subtle cinnamon flavour from the base.
Cafe with Overseas Vibes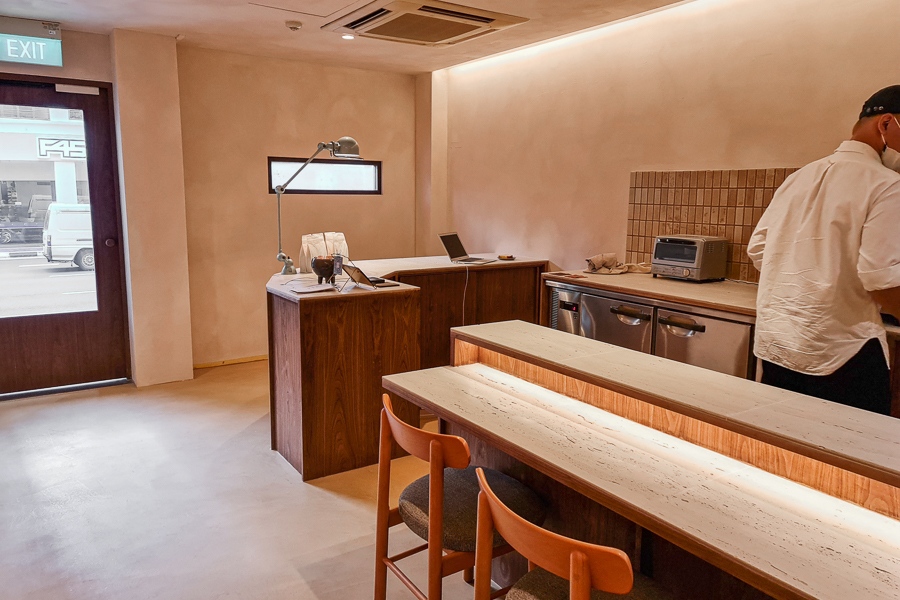 While we do wish that the space can accommodate more customers, perhaps the size of the cafe is what gives it a charming and overseas vibe. DAWN felt like an escape from the busyness of life, where we could simply sit down and enjoy a cup of coffee. Just like its name, the cafe is best enjoyed in the early hours of the morning before it gets crowded.
DAWN
78 South Bridge Rd, Singapore 058708
Mon-Sun, 8am-5pm
*This is an independent review by MiddleClass.sg.
*Follow MiddleClass.sg on Facebook and Instagram for more food, travel, and trending stories!