Seongsu-dong is one of the most popular neighbourhoods in Seoul, especially for cafes. We've seen cafes with different themes, such as Grandpa Factory, Super Matcha, and Cafe Onion. Hidden further away from the crowds is Woody Zip.
Woody Zip (우디집) in Seongsu-dong
The cafe opened back in 2019 and became a hit among Koreans due to its retro atmosphere as well as its location. No one would have expected such an aesthetic cafe to open along an alley of a residential area.
There were also rumors (not anymore) that the cafe owners and workers were all really good-looking. If you're curious, you can head over to their Instagram page and take a look.
Woody Zip has recently opened a second outlet in Gangnam, but for this article, we'll be taking a look at their Seongsudong outlet.
Hidden Within A Residential Area
Woody Zip is located on the 2nd floor of an old-looking building. To locate the cafe, look out for the bright green sign near a metal door with the Korean words 우디집. Warning, it's not that easy to spot!
Head inside, walk past the closet door, and head to the second floor and you'll reach the cafe.
The entire place is filled with wooden elements, a fitting aesthetic for their name, which gives off a rather retro feel. You can also spot small deco details like a Woody figurine from Toy Story.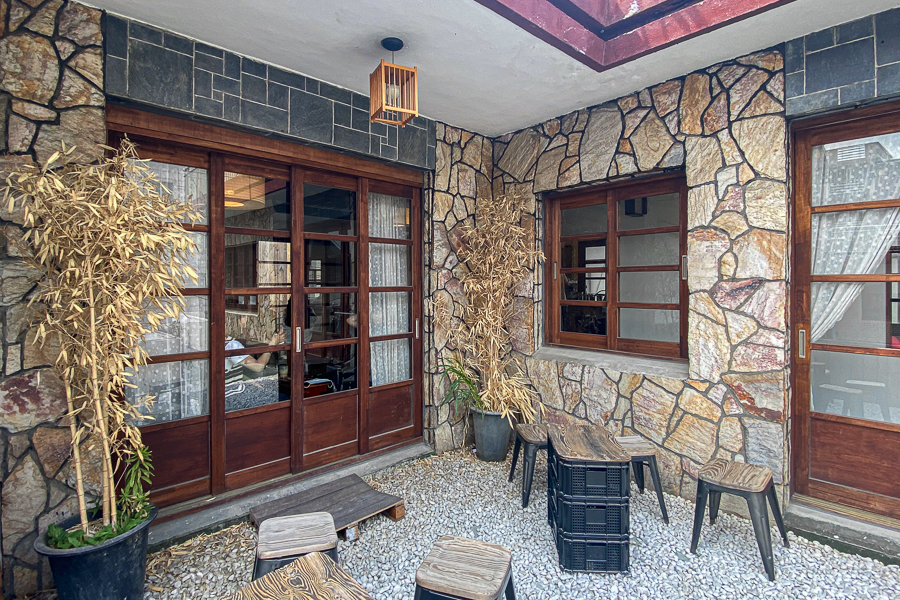 Since the cafe is located within a house, the layout of the cafe is similar to a house as well. There are various rooms with seats, as well as a terrace area that's perfect for 10 to 20 deg weather days.
Woody Zip Seongsu Menu
The cafe mainly sells desserts and beverages. You can expect items like Americano (4,500won), Flat White (5,500won), and Green Grape Ade (6,000won).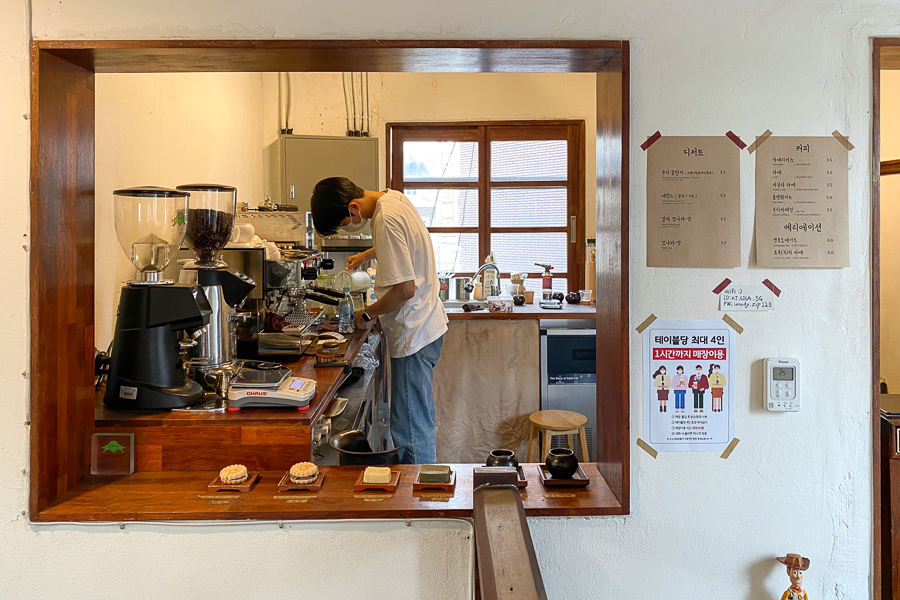 For dessert, you have items like Monakas and Terrines. They also have Mugwort Brulee (5,500won) and Crème Brulee (5,500won).
Green Tea Latte
One of the most representative menus here has got to be their Green Tea Latte (6,000won). After taking photos of the drink with a beautiful green tea drip along the sides of the glass, make sure to mix well before drinking.
The drink was creamy and sweet, with a strong green tea flavour. We really enjoyed the bitter after-taste from the tea.
Monaka Ang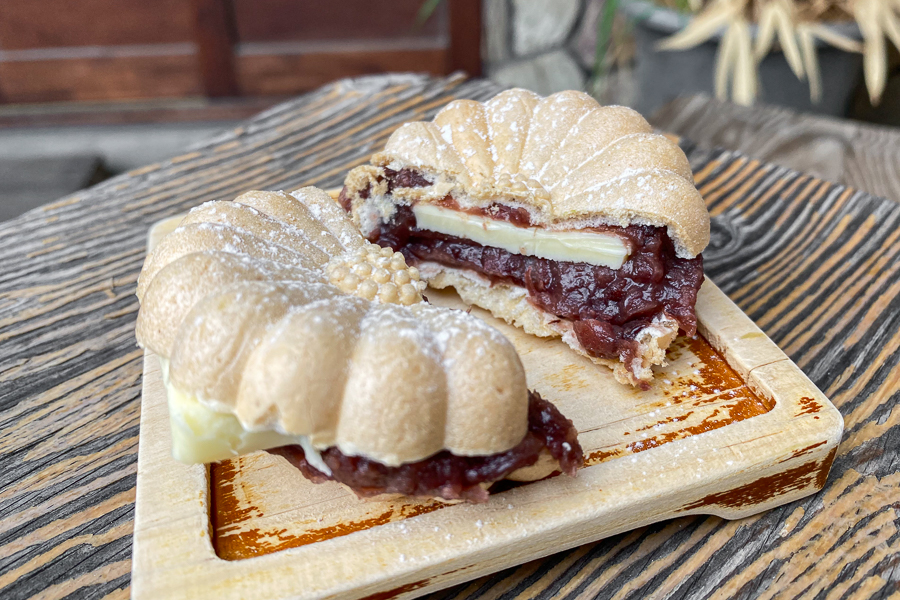 We ordered a Monaka-Ang which came with a slab of butter and red bean paste between two crispy wafers.
The thinly baked pastry added a nice crispiness to the dessert. The ratio of the red bean and butter was perfect. This felt like an upgraded version of the popular winter snack, Bungeo-ppang.
Kinda sad that it's so small.
Matcha Terrine
The Matcha Terrine (5,500won) was super thick and had an intense chocolatey, matcha flavour. The tea's bitterness helped to balance out the sweetness of the terrine.
They also have a cheese version of the terrine. A tip for those who want to try a bit of everything would be to order the Matcha Monaka, which comes with red bean, butter, and a tiny slab of the Matcha Terrine as well.
Must-Visit Seongsu-dong Cafe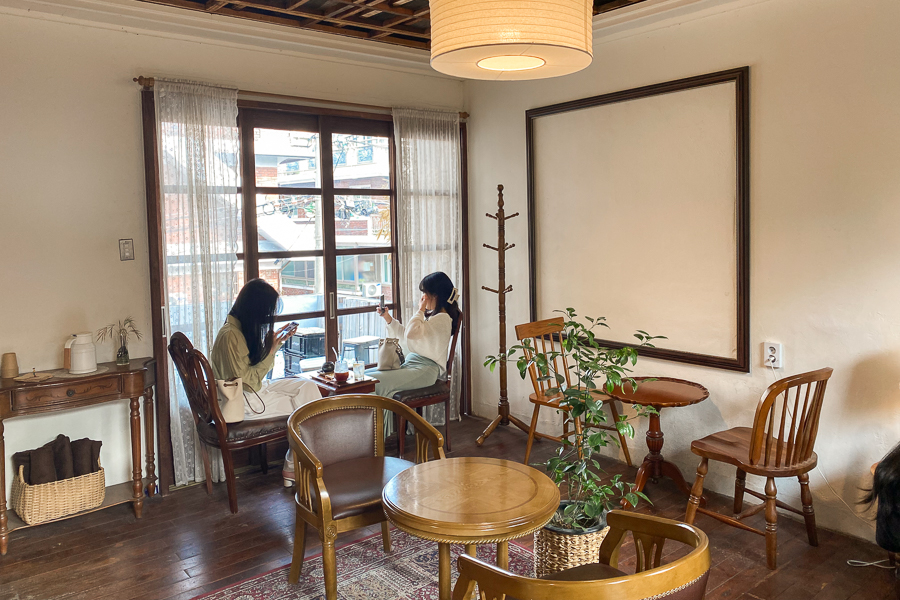 Seongsu is home to so many cafes but Woody Zip is one that's worth the adventure, even if it means getting lost along the way. We absolutely loved the homely, retro vibes. The drinks and desserts were great as well and we see ourselves coming back to try their signature coffee that's topped with pistachio cream.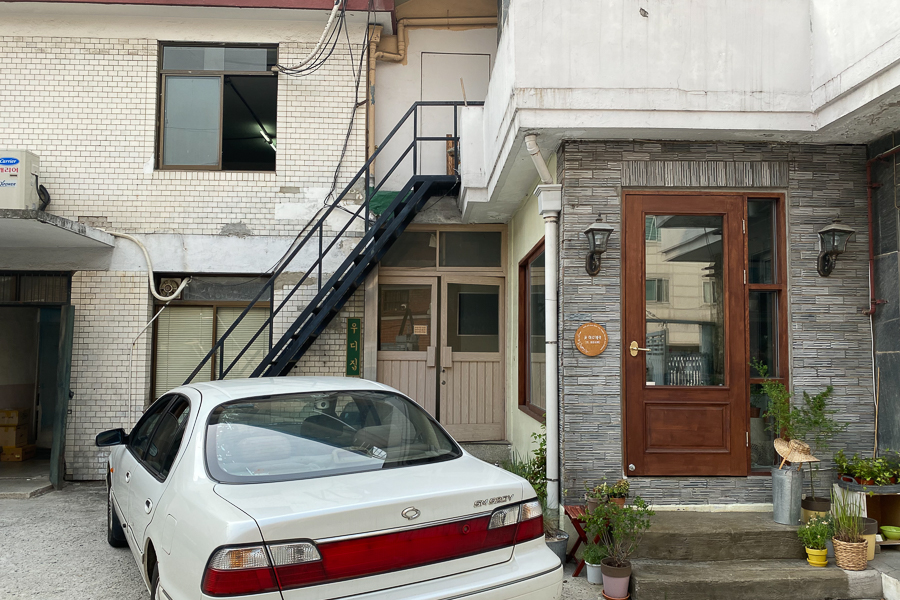 Woody Zip (우디집)
2nd floor, 314 Seongsu-dong 1(il)-ga, Seongdong-gu, Seoul
Mon-Sun, 12pm-9pm
Nearest Subway: Seongsu Station (Line 2), Exit 3
*This is an independent review by MiddleClass.sg. 
*Follow MiddleClass.sg on Facebook, Instagram, and Telegram for more food, travel, and trending stories!