Fields covered in snow, low temperatures, and munching on warm winter snacks are some of the best things you can experience during Korea's winter. While Korea experiences 4 seasons, winter is undoubtedly one of the most popular periods among tourists (Singaporeans included).
If you ever find yourself in Korea during winter, here are 5 things you should do!
Things To Do In Korea During Winter
Go Skiing at Ski Resorts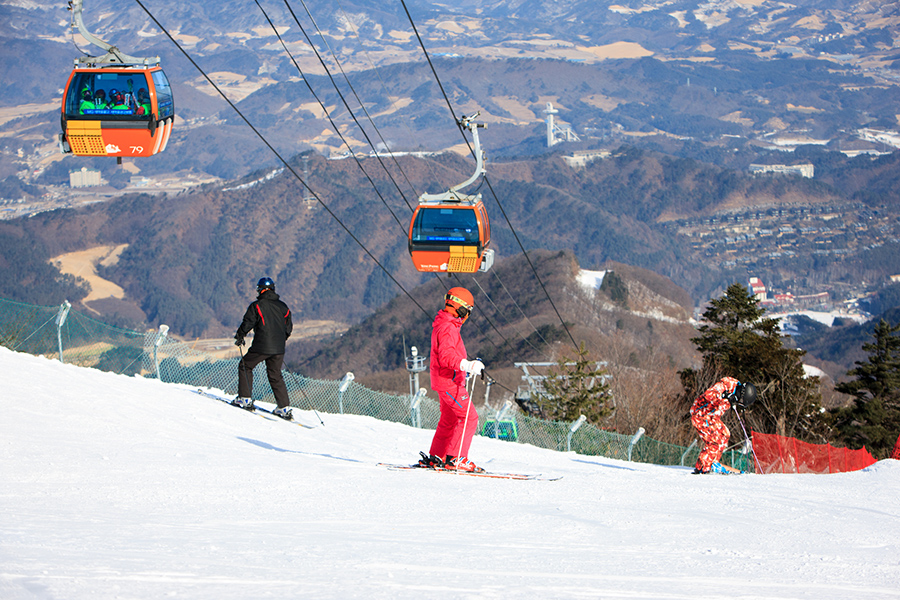 Winter sports are a must-try when heading to snowy countries and the best place to experience them is at a ski resort! Korea is home to lots of ski resorts, with most of them offering a range of slopes suitable for beginners to experts. Most of the equipment such as jackets and gloves can be rented directly, so you don't need to worry about anything.
Visit Gangwon-do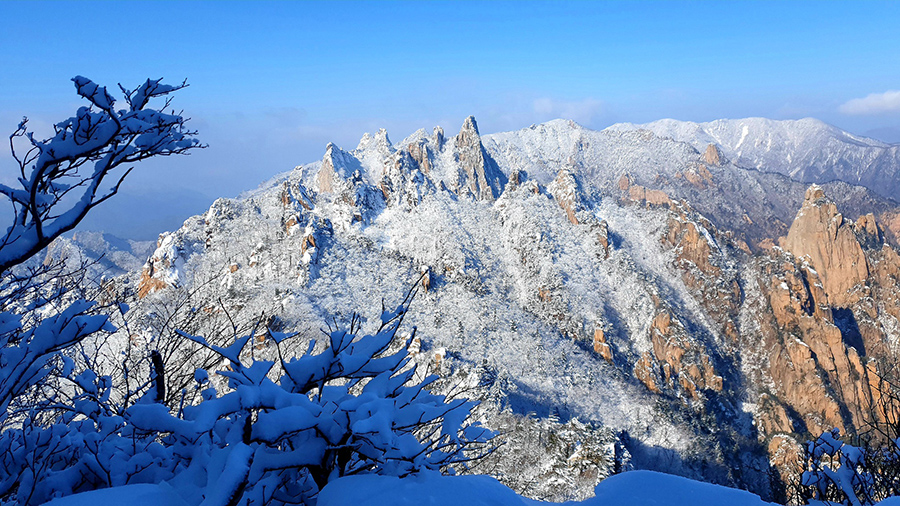 Gangwon-do is known as a must-visit region in Korea, especially during winter. Pyeongchang, known for being the place to host the 2018 Olympic Winter Games, is filled with ski resorts as well. You can also visit Seoraksan National Park in Sokcho, which will usually be covered in snow and ice, providing a different kind of beauty to the eyes.
Fruit Picking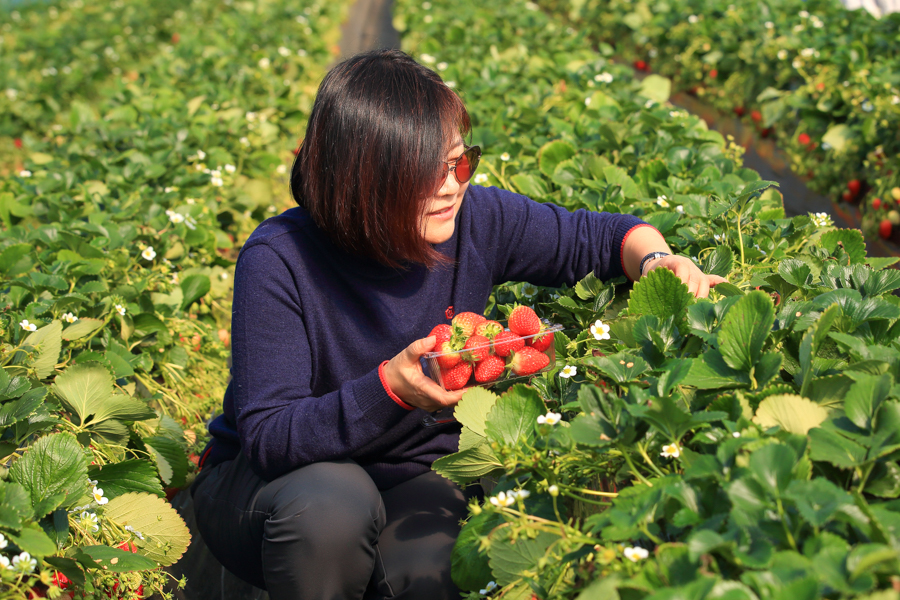 Korean strawberries are known to be one of the fruits to be in season during winter. One of the ways to truly enjoy the delightful fruit is to handpick them yourselves! You'll be glad to know that fruit picking is available throughout the different cities in Korea. Some farms even offer other experiences such as tomato picking and making your own jams.
Go Sightseeing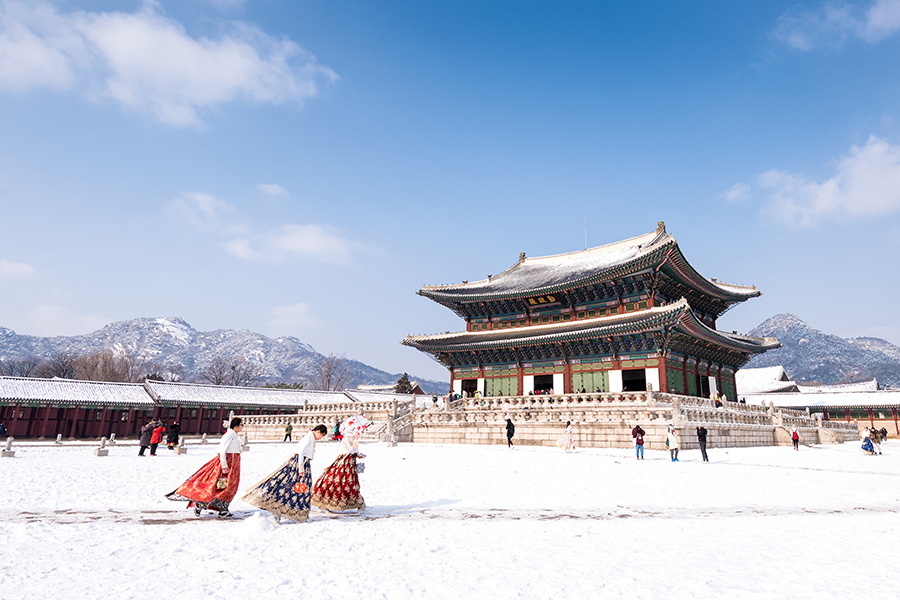 What's a trip to Korea without doing some sightseeing? Your usual attractions tend to adopt a totally different image during winter, cloaked in a pure shade of white. Places like Nami Island will have a different vibe, and the usual traditional palaces will look completely different than usual.
Attend Winter Festivals
Korea is no stranger to festivals, and winter is when some of the most unique ones happen! Enjoy snow festivals featuring large-scale snow sculptures and ice festivals where you can do activities like ice-fishing and sledding, making Korea one of the best places for a winter getaway!
Tours To Korea During Winter
Asa Holidays
Go on a winter holiday with Asa Holidays as they bring you to places in Korea such as Incheon, Seoul, Chuncheon, and Gangwon-do! Learn more about their winter tours here.
Azza Travel & Tours
Azza Travel & Tours has a Muslim-friendly Korea Winter Ski Experience tour where you'll visit popular places like Busan & Gangwon-do. Ski your heart out at one of the ski resorts in Gangwon and enjoy the winter sea of Busan while taking the Beach Train! Find out more about Azza Travel & Tours here.
Chan Brothers
Go on a Korea Ski Escapade with Chan Brothers as they bring you to a Korea Ski Resort where you'll try your hand at different snow activities. No worries, if you're a first-time skier, as rental of ski suits and equipment are readily available at the ski resort. More information on their Korea tours here.
CTC Travel
Enjoy the best of both worlds with CTC's Winter Wanderlust tour, where you'll get to experience skiing in a ski resort as well as Jeju's beautiful winter landscape! More information here.
Dreamcation Cruises and Tours
Bringing you to places like Pyeongchang, which is the spot for the Winter Olympics back in 2018, you'll get to do some gondola riding and have a ski tour with their 8D6N Saranghae Winter Korea tour! Learn more here.
EU Holidays
Go skiing with EU Holidays this winter, as they bring you through multiple fun activities such as Horseback Riding in Jeju, taking the Yeongjongdo Seaside Rail Bike, and even a Gondola Ride! Find out more here.
Hong Thai Travel
If you love theme parks, the Hong Thai All-in-One Deluxe Tour is for you! Explore Jeju, Gangwon-do, and Seoul where you'll visit places like Jeju Eco Land Theme Park, Everland, Lotte World, and Ocean 700 Water Theme Park! Find out more about Hong Thai Travel here.
Jun Air Travel
Enjoy the best of Korea's Winter by participating in activities over at the Pyeongchang Trout Festival/Hwachang Ice Festival such as Trout Fishing, Bare-hand Trout Fishing, and Snow Bobsleighing at Odaecheon Stream! Find out more on Jun Air Travel's website here.
LGE Travel
LGE Travel has a Winter Wonderland tour where you'll visit popular winter places in Gangwon-do such as the Seoraksan National Park, along with places like Everland, Seoul, and Paju Premium Factory Outlets where you can do all your shopping before heading back to Singapore! Find out more here.
Nam Ho Travel
Follow Nam Ho Travel to Daewallyeong Sheep Farm where you'll get to indulge in activities like sheep feeding and cheese making! You'll also get to ski your way down some slopes, visit an immersive media art & culture exhibition in Jeju & more! Find out more here.
New Shan Travel
Experience the best of Busan & Seoul with their Winter Ski tour, where you'll pass by areas like Jeonju and Yongin as well. There's also a fruit-picking experience included in the tour! Find out more here.
SA Tour
Start off your winter journey exploring Incheon on a Seagull Watching Cruise at Wolmi-do, followed by a tour of Seongeup Folk Village and guided horseback riding. Continue with ski activities and tours of Seoul before you head back to Singapore. Learn more about the winter tours from SA Tour here.
Super Travels
Opt from either the Busan & Jeju Ski tour or the Busan & Daegu Ski tour with Super Travels where you'll get to spend time skiing, indulge in fun activities like a chicken-making experience, and visit iconic attractions! Learn more here.
Travel Star
Visit spots in Jeju like Seongsan Ilchubong, Mysterious Road, and Dodu-dong Rainbow Beach alongside classic spots in Korea like Nami Island, Herb Island, Lotte World Theme Park, and Hongdae in Seoul! Learn more about their Ski tour here.
WTS Travel
Enjoy Seoul and Jeju in winter at spots like Mt. Balwangsan Cable Car & Sky Walk, Gyeongbukgung, Lotte World Theme Park, and Seongsan Ilchubong! You'll also get to spend a night at a ski resort! Learn more about WTS Travel's winter tour here.
Korea in Winter
Experience a winter wonderland in Korea this winter with these amazing, fun-filled activities and things to do spread out throughout the country!
*This article is brought to you in partnership with Korea Tourism Organization (Singapore). You can follow them on Instagram here.
 *Follow MiddleClass.sg on Facebook, Instagram, and Telegram for more food, travel, and trending stories!