Sinsa-dong is an area in Gangnam and is particularly popular for a street known as Garosugil, filled with hip fashion brands, cafes and pubs. Ichi Seoul is located slightly away from the popular street, but makes a great rest stop after doing a lot of shopping in the area.
Located On The 2nd Floor
Most people might pass by Ichi Seoul unknowingly because of its location on the 2nd floor, but just keep a lookout for their logo.
The cafe has a modern interior with chic muted colours and elements of wood. Right smack in the middle of the cafe there's a curved communal table with multiple chairs and benches.
Menu at Ichi Seoul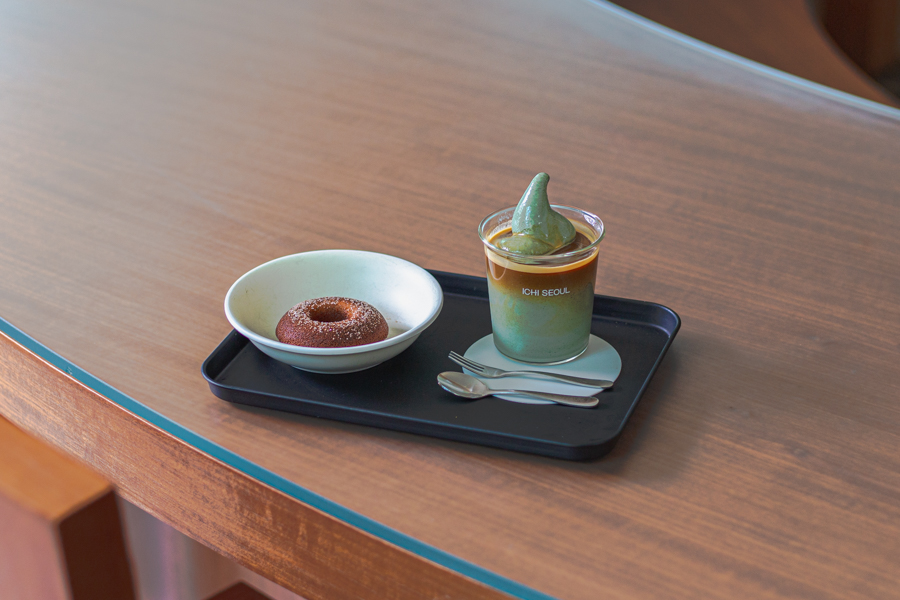 Ichi Seoul mainly sells coffee and desserts. For coffee, you have the usual Americano (5,000won), Flat White (5,500won), Vanilla Latte (6,000won) and other drinks. They also have a Cheong menu, which contains drinks made using a type of syrup/fruit marmalade. Some recommended ones are the Basil Strawberry Latte (7,000won), Matcha Strawberry Latte (7,000won), Cherry Cinnamon Ade (7,000won) and Basil Kiwi Ade (7,000won).
For desserts, the cafe is known for their ice cream – in 2 flavours: mugwort and milk. You can get them in the form of an Ice Cream Latte (7,000won), with Cheong (7,000won) or in the form of an Injeolmi Crumble (7,500won).
Other than that, they also serve Custard Pancakes (9,500won), Crumble Bar (6,500won) and Sweet Potato Pudding (7,500won).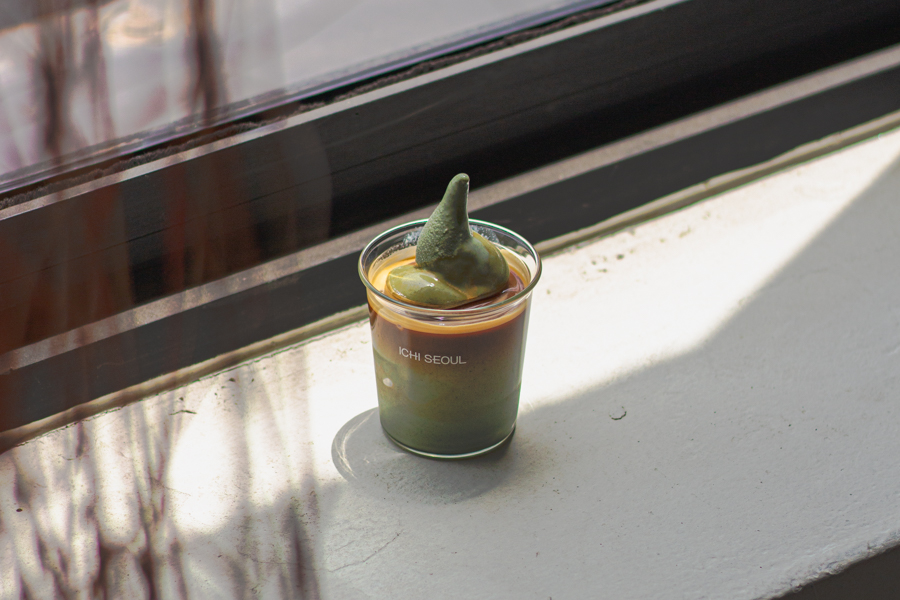 We tried the Mugwort Ice Cream in the form of an Ice Cream Latte, which was similar to an affogato. Even if you're unfamiliar with mugwort, the one at Ichi Seoul had a nice herbal scent with a subtle sweetness that went surprisingly well with the coffee.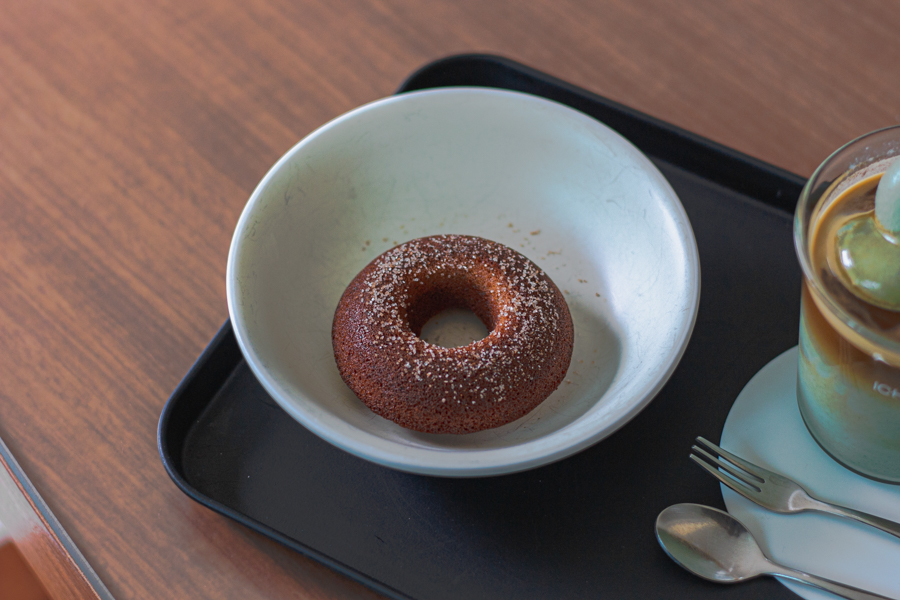 We also tried the Baked Donut (3,500won) and opted for the Churros flavour. There are other flavours available such as Lemon, Black Sesame, Original and Hangwa. Being baked, the donut was not oily and had a denser texture compared to the usual deep-fried donuts. The cinnamon sugar coating helped to bring out the churros element.
Hidden Dessert Cafe in Gangnam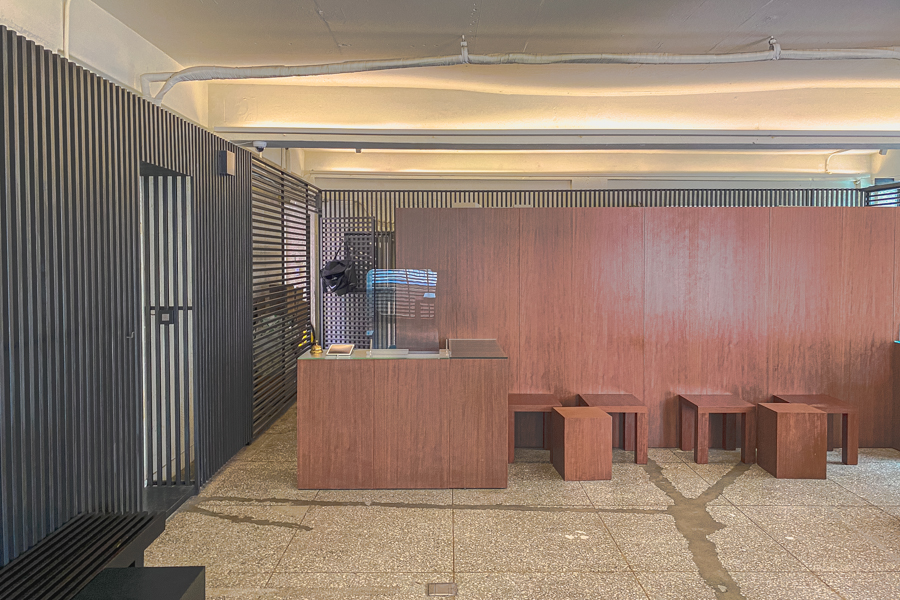 Ichi Seoul is a great spot to try mugwort ice cream, which is something you don't commonly see in Singapore & Southeast Asian countries. If you're ever near Garosugil or Sinsa station, the spot is worth dropping by for a quick sweet treat or coffee break.
Ichi Seoul (이치서울)
Gangnamdae-ro 158-gil 21, 2F, Gangnam-gu, Seoul
서울 강남구 강남대로158길 21 2층
Mon-Sun, 12pm-8pm
Nearest Subway: Sinsa Station (Line 3), Exit 8
*This is an independent review by MiddleClass.sg
*Follow MiddleClass.sg on Facebook, Instagram, and Telegram for more food, travel, and trending stories