our exploration of the streets of Insadong, we stumbled across a number of colourful signs bearing familiar words – Haribo World. 
Yes, Haribo, the famous German candy brand! There was a ticketing booth set up for this event and a strong crowd queueing up to enter. 
We were intrigued so we decided to purchase tickets to this on a whim. 
They are priced at 20,000 won for Adults and 15,000 won for Children which is admittedly a little steep, but we kept an open mind. 
Haribo 100th Anniversary Collaboration
Called Haribo World, this exhibit/interactive experience was done in collaboration with the Anyoung Insadong cultural complex located beside the popular Ssamzigil complex. 
Haribo World is open to the public until 15th August 2023, and you can purchase tickets directly at the event.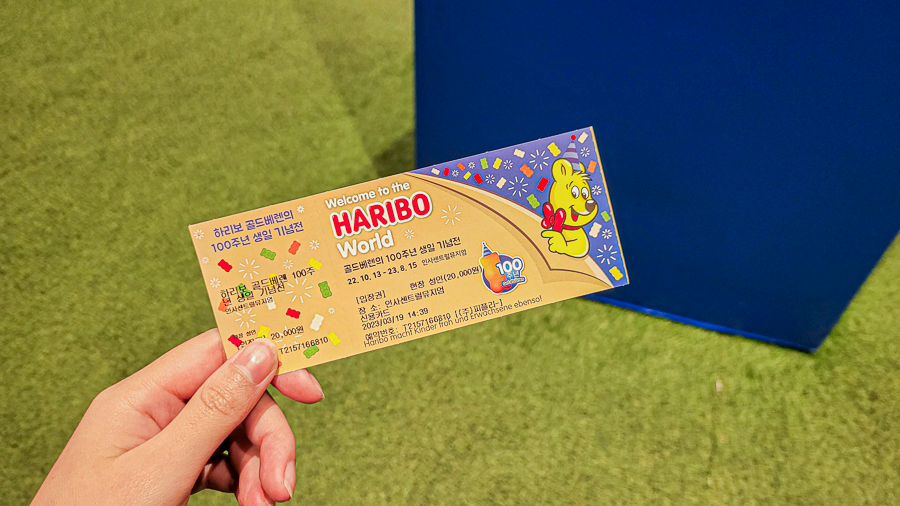 The staff can speak basic English and you can opt to pay by card and cash.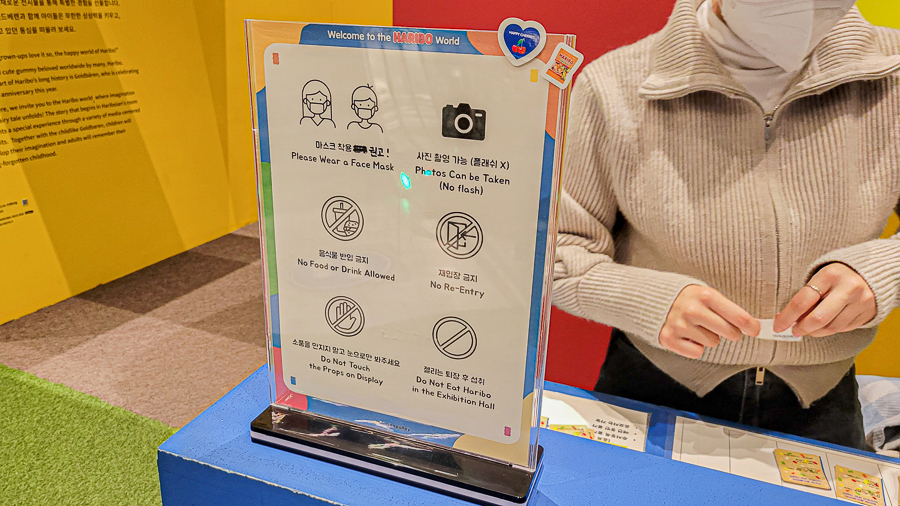 After getting the ticket, we headed down to the basement where we were immediately greeted with a Haribo-themed entrance. 
Do note the house rules at the entry, and the staff will gift you a free bag of Haribo gummies.
Adorable Haribo-Themed Art Installations
The entire exhibition is split into different sections, each showcasing Haribo's iconic candies in different art mediums ranging from retro memorabilia to full art pieces! 
There was quite a crowd, so visitors were let into the exhibition in groups. We only had to wait about 5 minutes before we could enter. 
HARIBOian's Room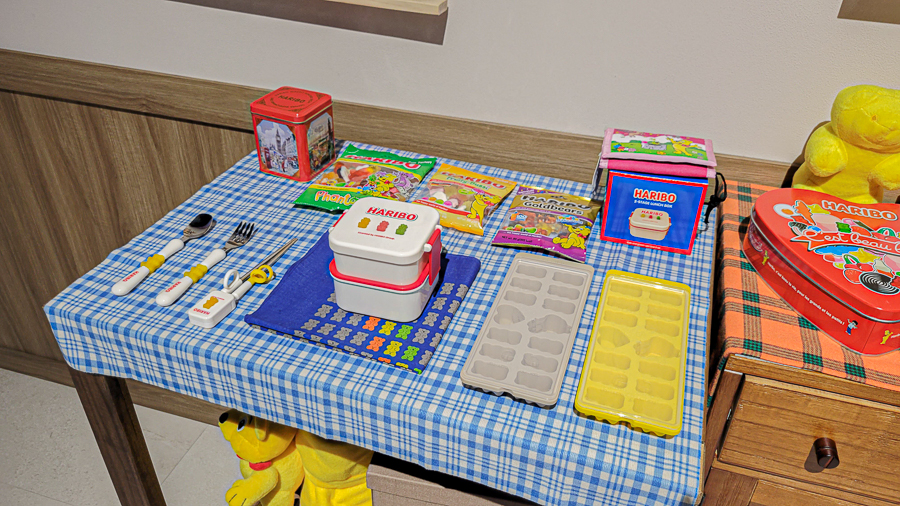 The waiting area was the HARIBOian's Room, a Haribo-themed space full of unique vintage trinkets collected by a fan.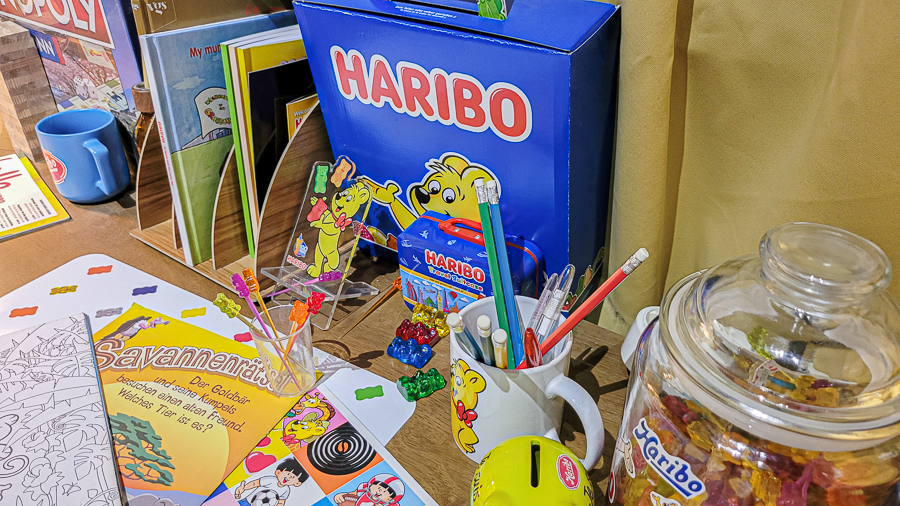 There were plushies, lunch boxes and even a bed, alongside a few iconic Haribo brand collaborations in the past. 
Colourful Walk
The next space was the Colourful Walk, a rainbow-gummy-bear-shaped walkway!
This was a perfect photo spot and the staff are willing to help you snap pictures. 
Goldbaren's Mirror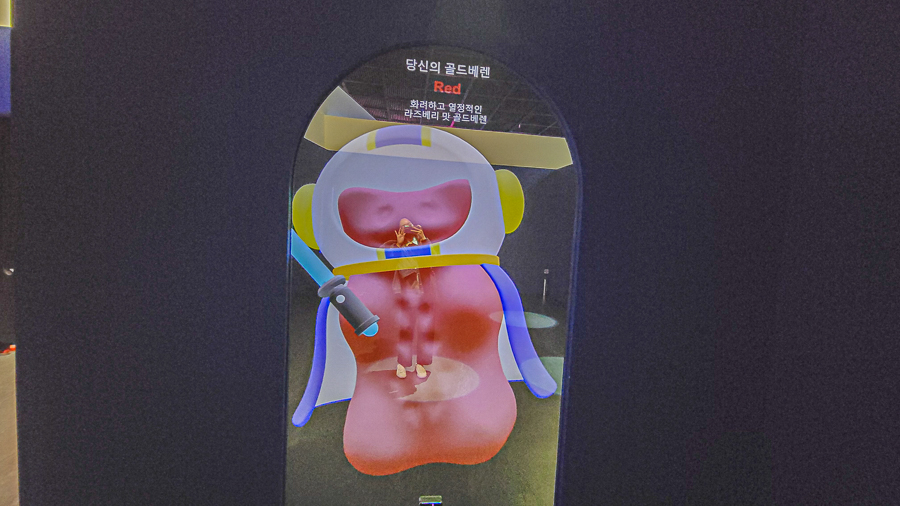 We were then greeted by Goldbaren's Mirror which uses AR-based technology to track your movements and generate a cute Haribo mascot. There are a few mirrors so you can play around with each design.
Wild Gummy Sanctuary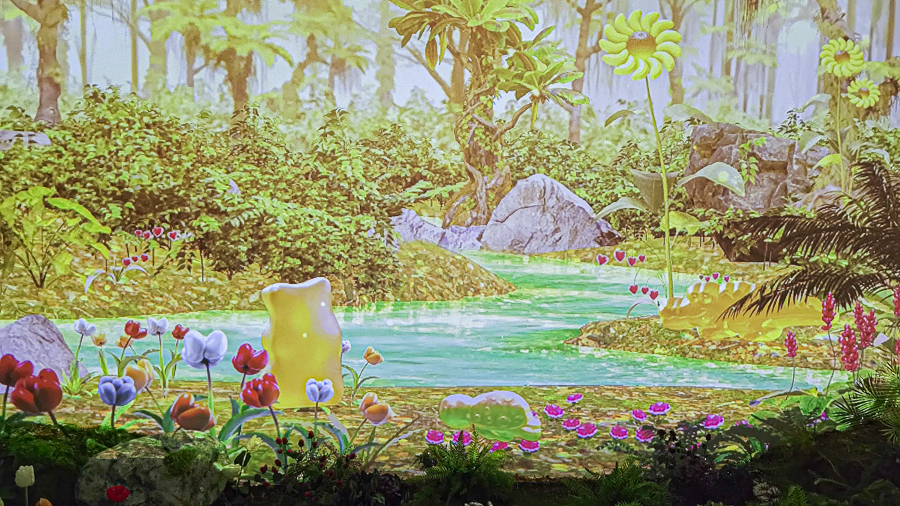 Afterward, we were immersed into the world of Wild Gummy Sanctuary, a 360-degree experience that projected animations of adorable Haribo gummies in a fantasy world where they run free.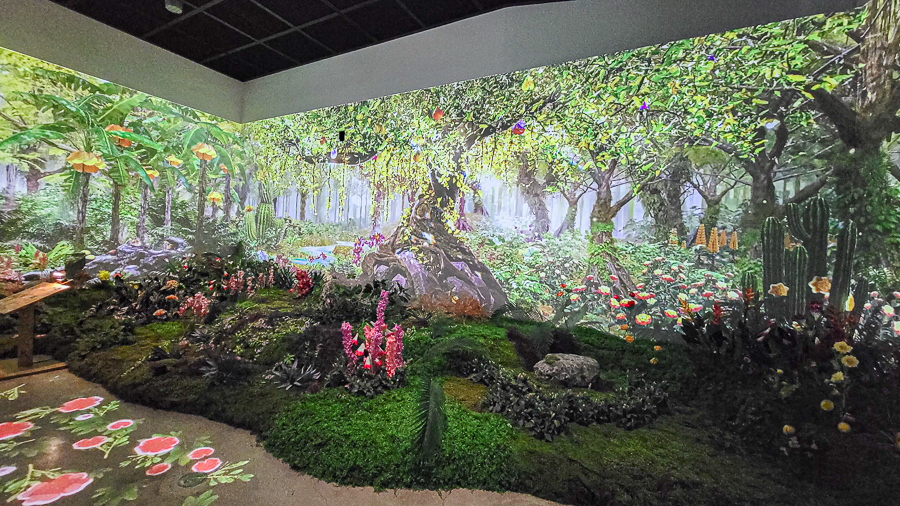 The space is also decorated with fake flowers and foliage to complete the look, and it even switches from day to night.
See if you can spot the gummy bears, bees, giraffes, and even a giant gummy dinosaur!
Haribo Square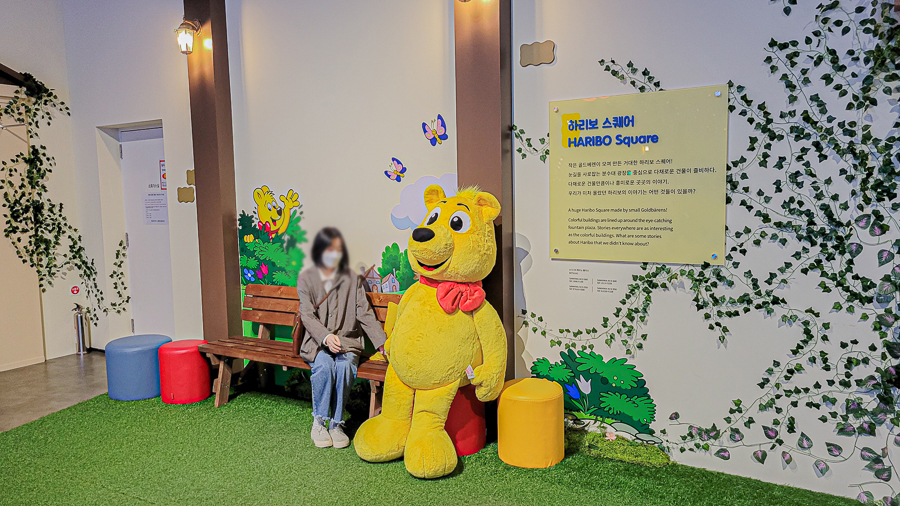 For a commemorative photo, move forward to Haribo Square, complete with the Haribo mascot and a giant gummy bear statue for pictures. 
There's also an AR spot that you can unlock using the Haribo World application, which you can download on both Google Play and App Store.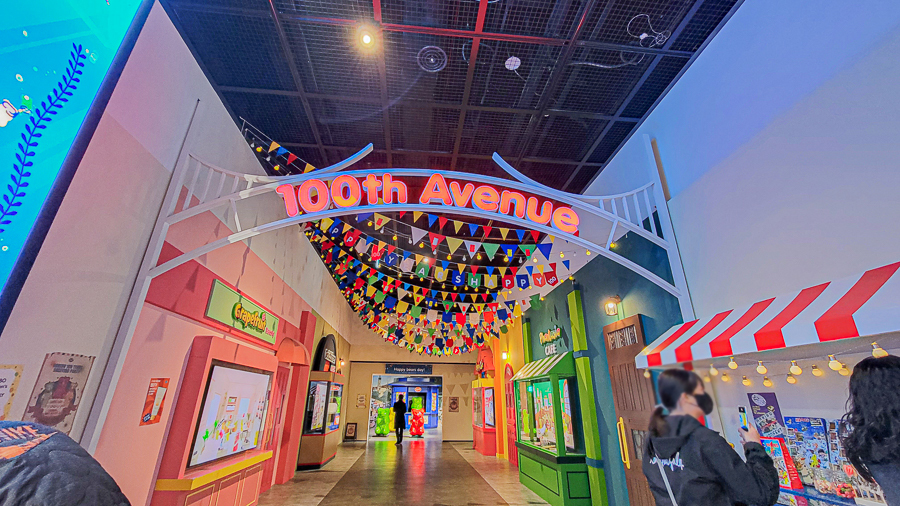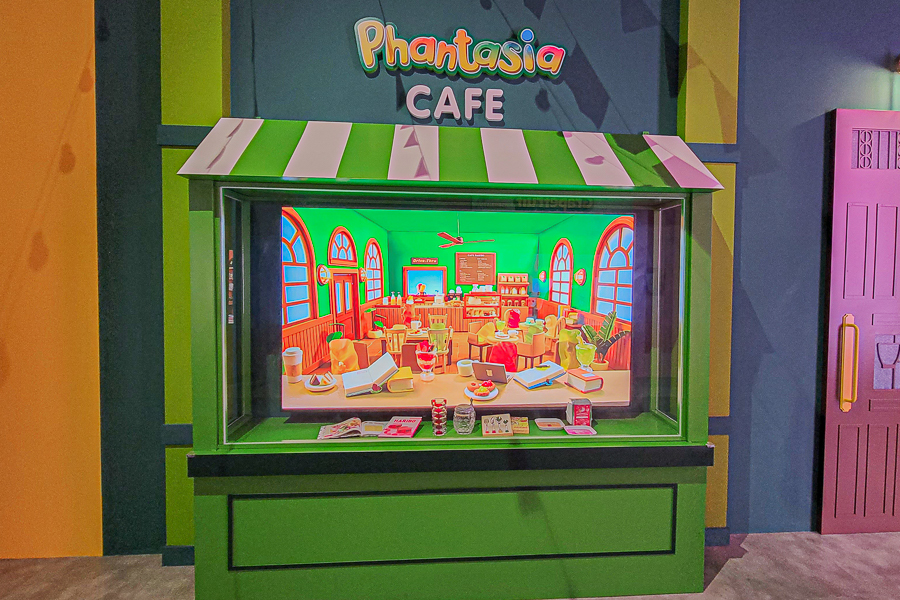 It's linked to 100 Avenue, a walkway filled with different themed stop-motion videos featuring the Haribo gummy bear.
From hair salons to music stores, these videos were pretty adorable! 
Happiness Cinema
At this juncture, you can choose to head to Happiness Cinema or Quality Lab.
Unfortunately, we were unable to visit Quality Lab, but it covers the science behind how their famous gummies are made!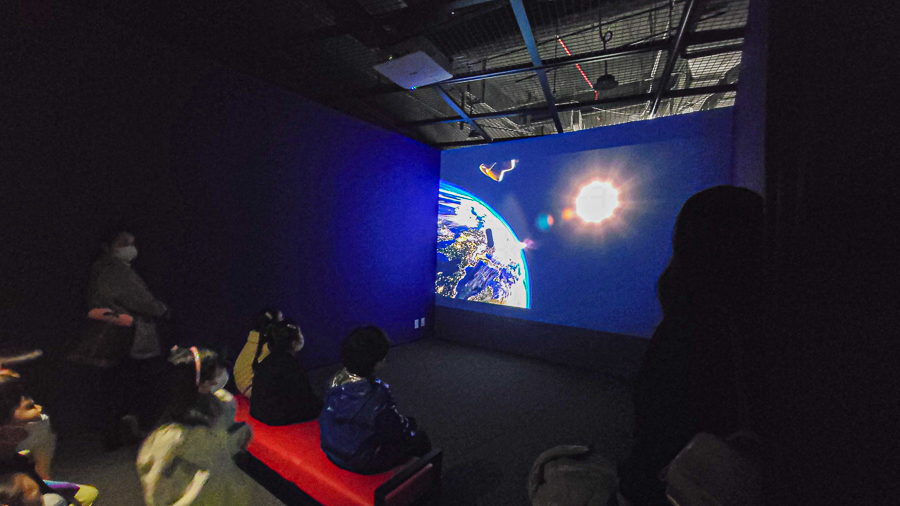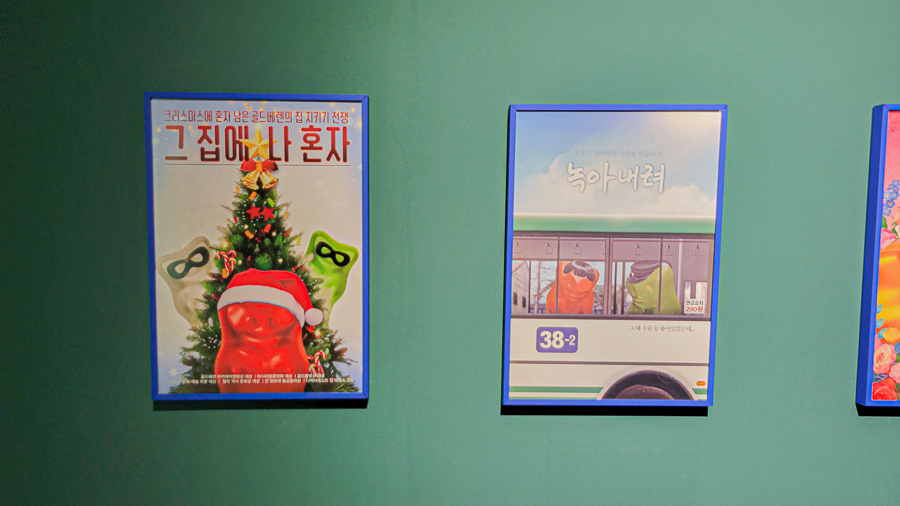 Happiness Cinema had a mini area where you could watch parodies of famous films before you continued onward to a huge carnival.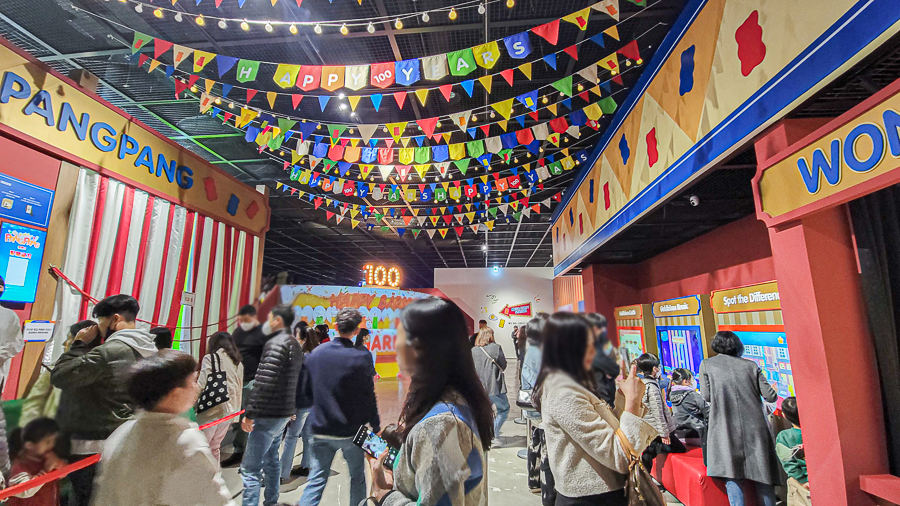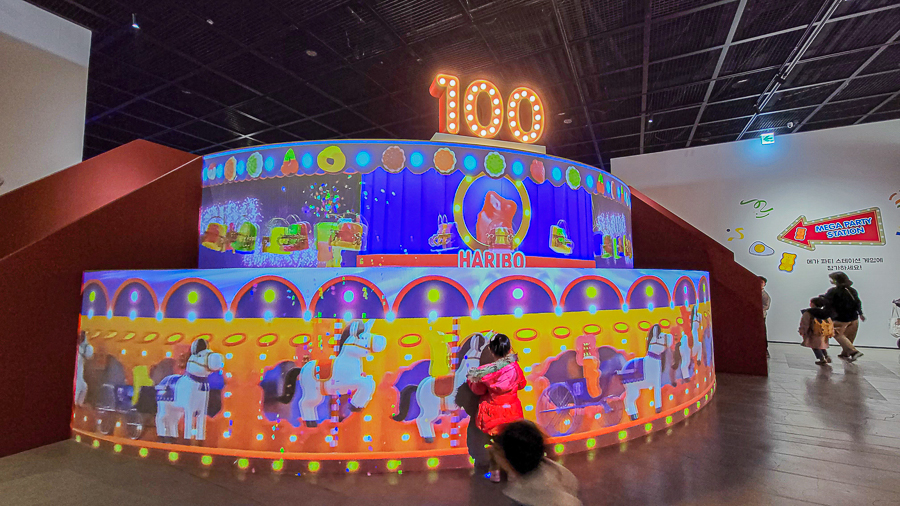 There was a trampoline, Haribo carnival games, and even a giant 'birthday cake' projection which is another great photo spot.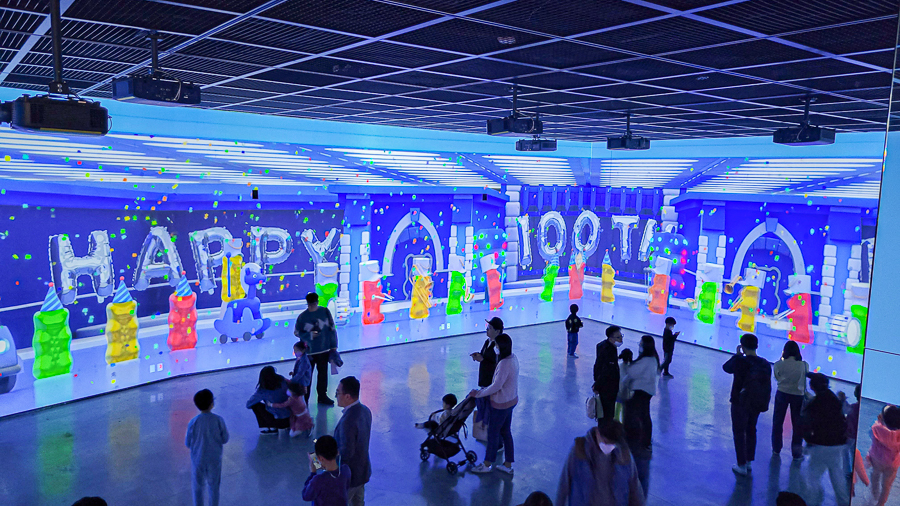 The final segment of the Happiness Cinema 'route' was a Haribo-themed art exhibition with oil paintings and even ceramics of iconic Haribo candy.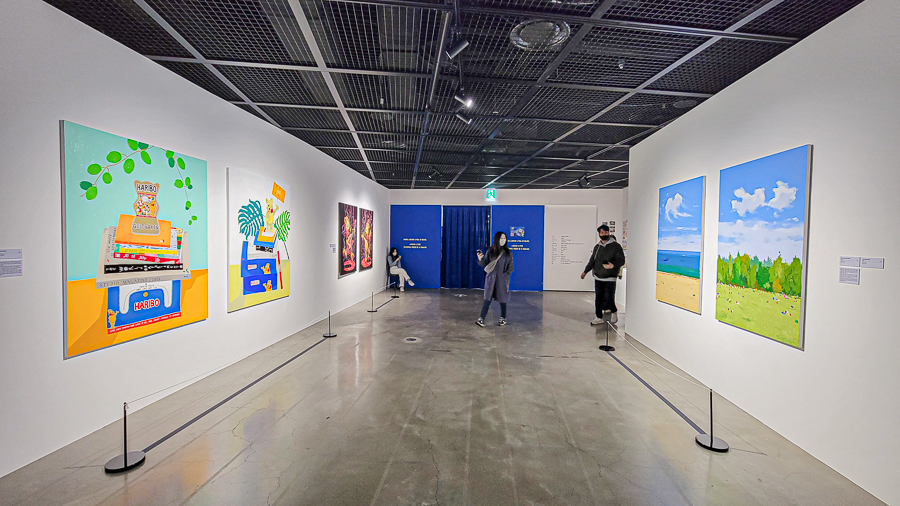 You can opt to turn back to visit the Quality Lab or follow the 'EXIT' sign to everyone's favourite segment: the Merchandise Store. 
Official Haribo Merchandise

The merchandise store is a Haribo's lovers' dream – there's everything from gummies, cups, socks, shirts, and even jiblets for your crocs!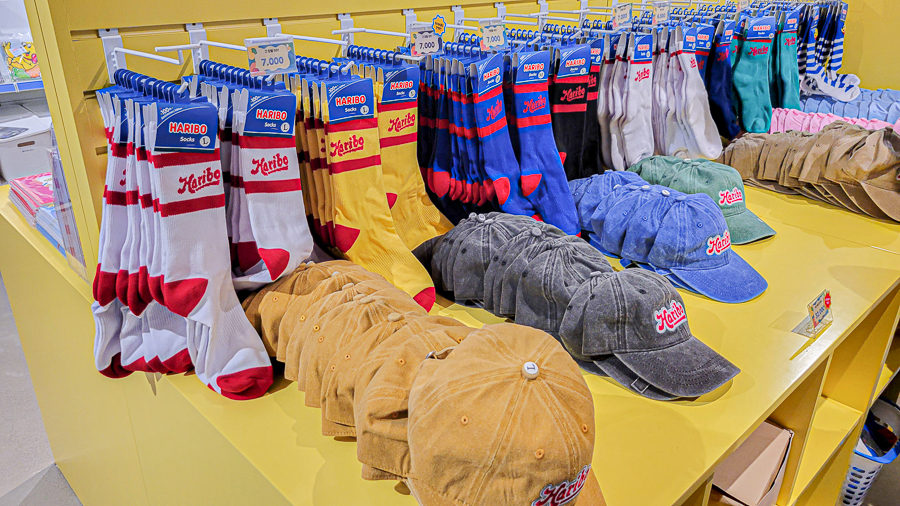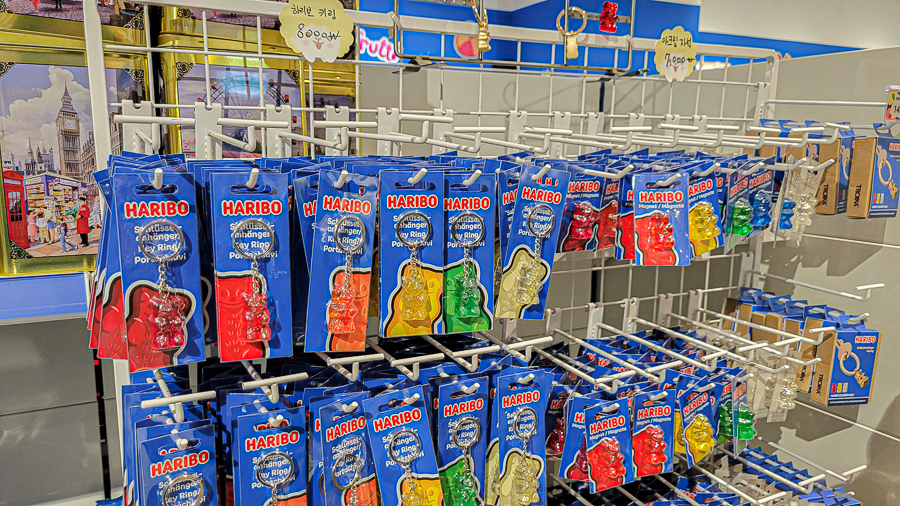 Other trinkets included gummy bear magnets, keychains, and lunch boxes. If you have someone in your life that's a Haribo fan, this is the place to get the perfect gift.
Needless to say, we did some damage here.
Haribo World Experience In Seoul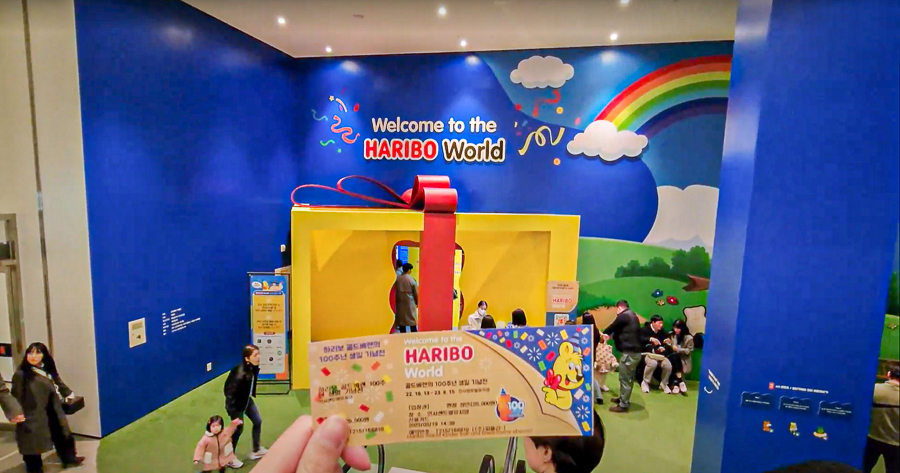 Although we aren't the biggest Haribo stans, we still found Haribo World to be a memorable experience! 
Haribo World tickets can be purchased at the physical ticket booth at Anyoung Insadong.
Haribo World
L1 Anyoung Insadong 49 Insadong-gil, Jongno-gu, Seoul
13th March 2023 – 15th August 2023
10 am to 8 pm, last entry at 7 pm
Tickets: 20,000 won for Adults, 15,000 won for Children under 18
*Follow MiddleClass.sg on Facebook, Instagram, TikTok, and Telegram for more food, travel, and trending stories