Daejeon, often overshadowed by its association with the prestigious KAIST (Korea Advanced Institute of Science and Technology), is a lesser-known travel destination with so much more to offer. Situated in the central area of South Korea, Daejeon boasts a unique blend of rich cultural heritage, modernity, and wellness experiences. Explore the city's best spots, from unique parks to rejuvenating wellness destinations with our Daejeon Travel Guide.
Introduction to Daejeon
With a population of over 1.5 million people, Daejeon is the country's fifth-largest metropolis and a bustling hub of innovation and culture. Home to some of the most prestigious universities in South Korea, it's no surprise that Daejeon is also one of the most technologically advanced hubs, spearheading medical innovations for the country.
However, don't let this technological façade trick you into thinking that Daejeon is dull and boring! In fact, the city boasts huge and lush green spaces, making it a perfect spot for nature enthusiasts and outdoor lovers.
Here are some of the best wellness gems & attractions in Daejeon to check out when you venture to central Korea.
Places To Visit in Daejeon
Daecheongho Lake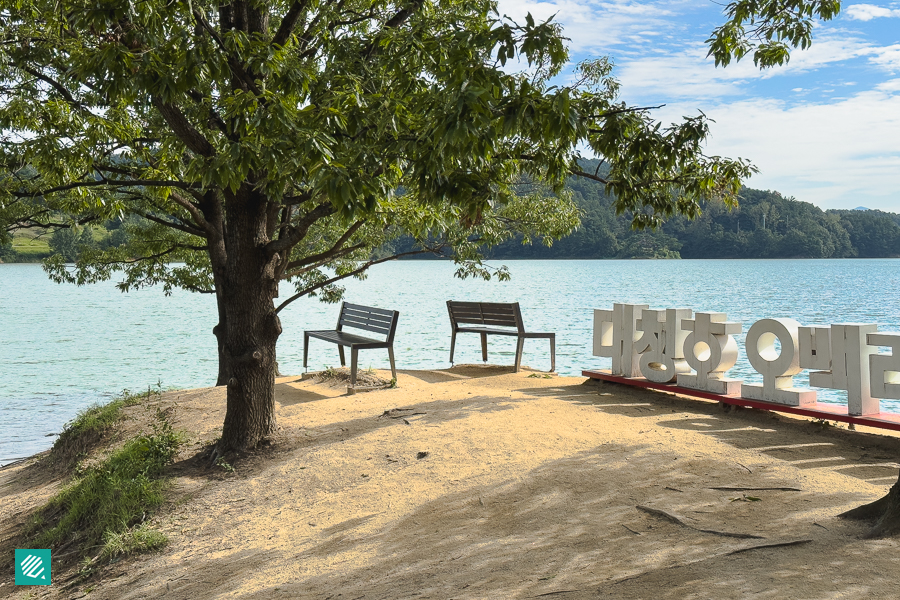 Built from 1975 to 1980, Daecheongho Lake is a man-made lake that stretches from Daejeon to Cheongju and supplies water to these two cities. The lake is extremely huge, but one spot to check out when in Daejeon is the Daecheongho Obaengni (500-ri) Road.
This walking path is a perfect way to enjoy nature, with lots of shade covering along the way. You'll pass by several photo-worthy spots and encounter wildlife, such as squirrels and geese. The lake is also a drama filming spot for the popular Korean drama, Sad Love Story!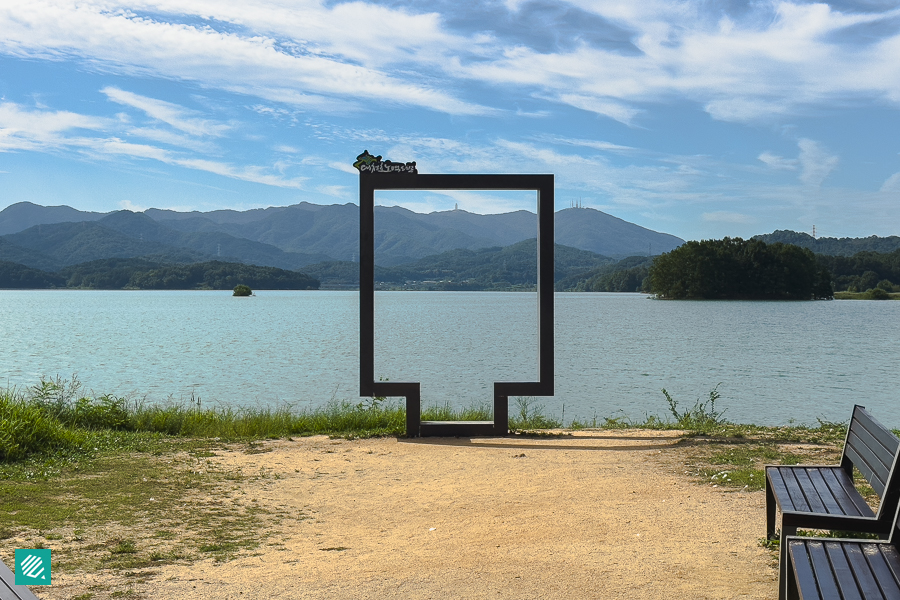 A spot for outdoor lovers to check out for an easy trek in the city!
Soje-dong Cafe Street
Soje-dong is a neighbourhood located near Daejeon Station, and during the 1920s, it used to be a residential village for Japanese officials working in Daejeon Station. However, the area underwent a huge transformation and is now a hip neighbourhood filled with trendy and modern cafes.
Much like Ikseondong in Seoul, most of the exterior, roofing, and pillars remain the same, hence it's a nice spot to experience both the past and present of Daejeon.
There are so many cafes here in Soje-dong, that it's impossible to visit every single one of them in a day. Here are 3 cafes we visited in Soje-dong:
Pungnyuga (풍뉴가)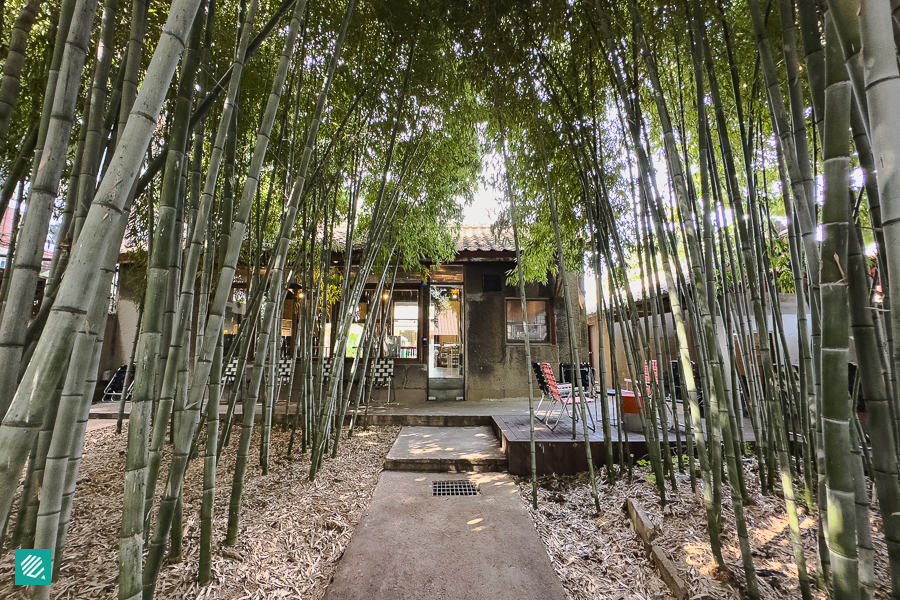 This bamboo-themed teahouse is one of the most popular cafes in Daejeon. With an entire yard filled with towering bamboo shoots, the cafe provides an entirely different vibe from the streets.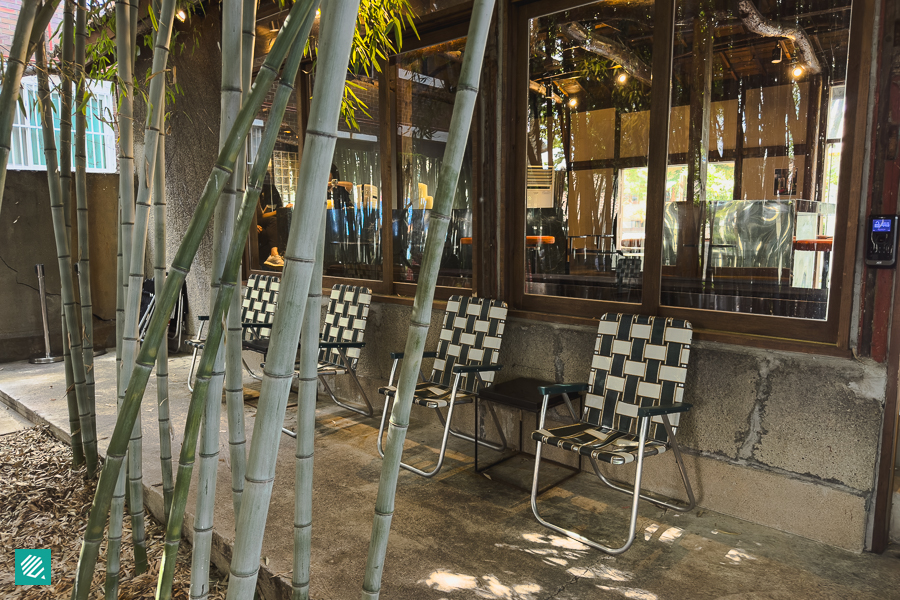 We recommend visiting this spot on a weekday as Soje-dong gets extremely crowded during weekends.
Champ Space Coffee Roasters (챔프스페이스 커피로스터스)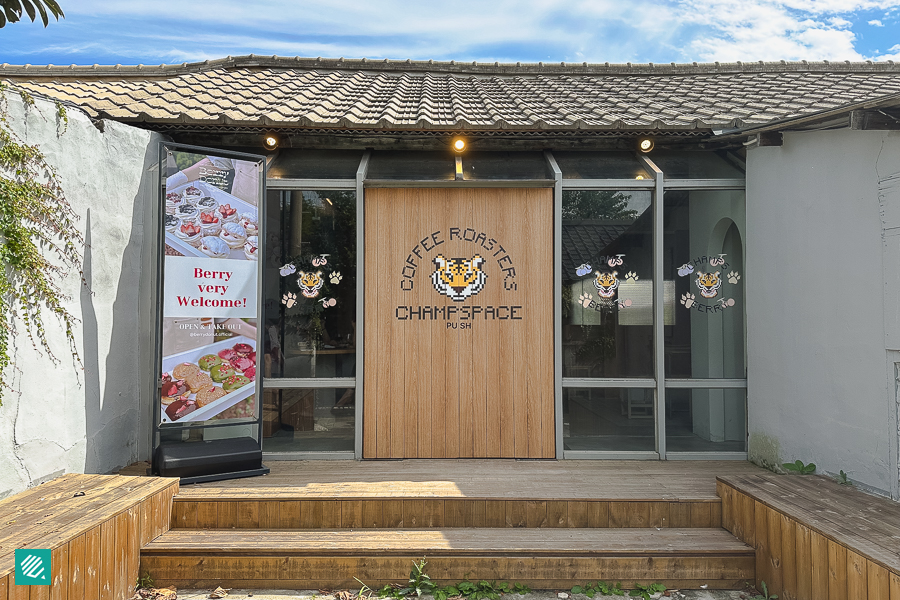 Amongst the many cafes in Soje-dong, we were pulled in by their cute pixel tiger art and the minimal wooden aesthetic. Champ Space Coffee Roasters serves up coffee using their self-roasted beans, alongside donuts from Berry Donut.
Worker Shop (워커샵)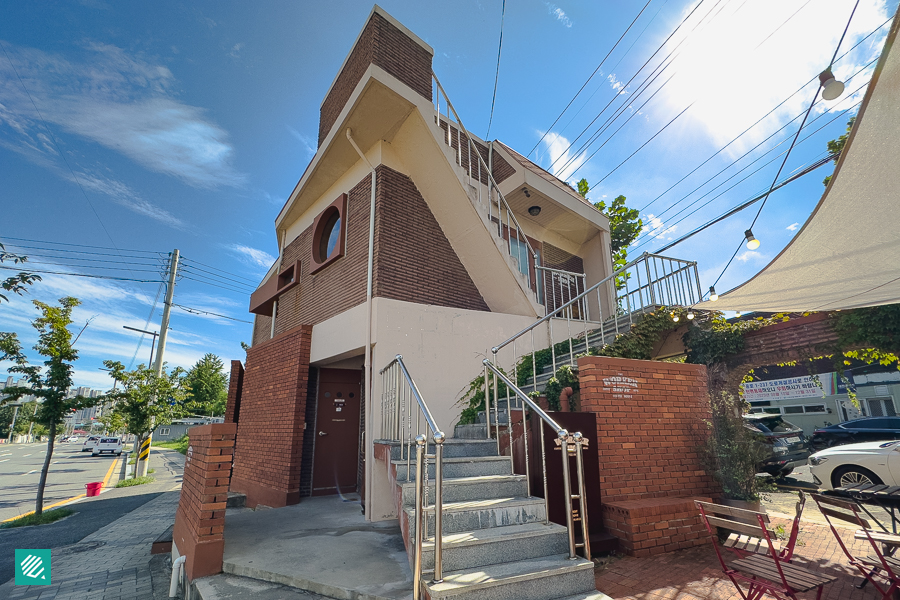 With an entire building dedicated to Worker Shop, one can hardly miss this gorgeous urban industrial brickhouse cafe. With an aesthetic American-inspired interior, Worker Shop also served up their signature coffee known as Worker's Coffee, which is a latte using their unique milk blend, providing a slight sweet tinge.
Sungsimdang Bakery (성심당)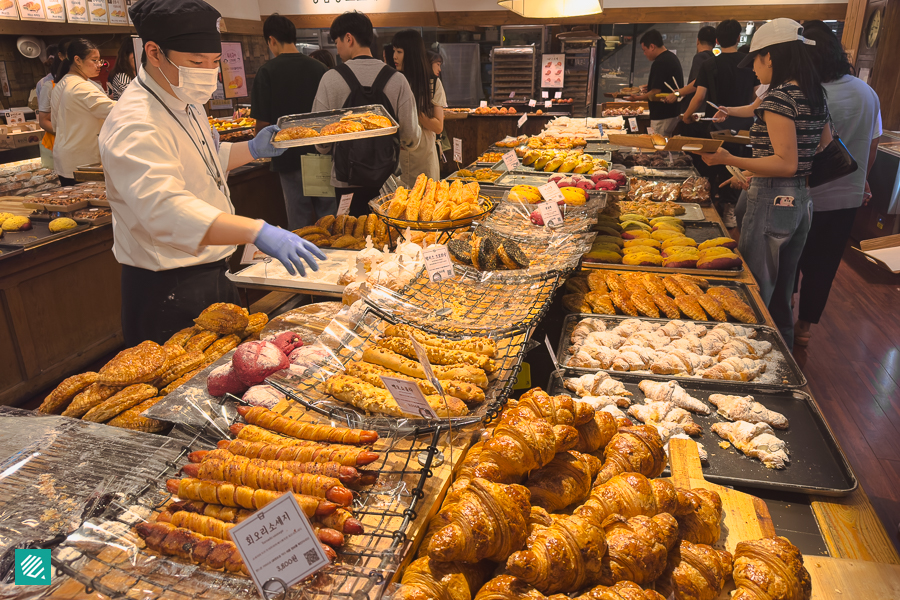 If there's one bakery or cafe you need to check out when in Daejeon, it's definitely Sungsimdang Bakery. This bakery is all the rage in Daejeon and was once listed in Korea's Michelin guide.
The unique thing is, you can't find this in Seoul, hence they make perfect gifts for anyone intending to buy souvenirs back from Daejeon! The bakery is so famous that there can be snaking lines just to buy pastries.
Along the same stretch you'll also find Sungsimdang Cake Boutique and a Sungsimdang cafe that focuses on old-school desserts & snacks, selling dine-in items like Bingsu.
Shopping in Daejeon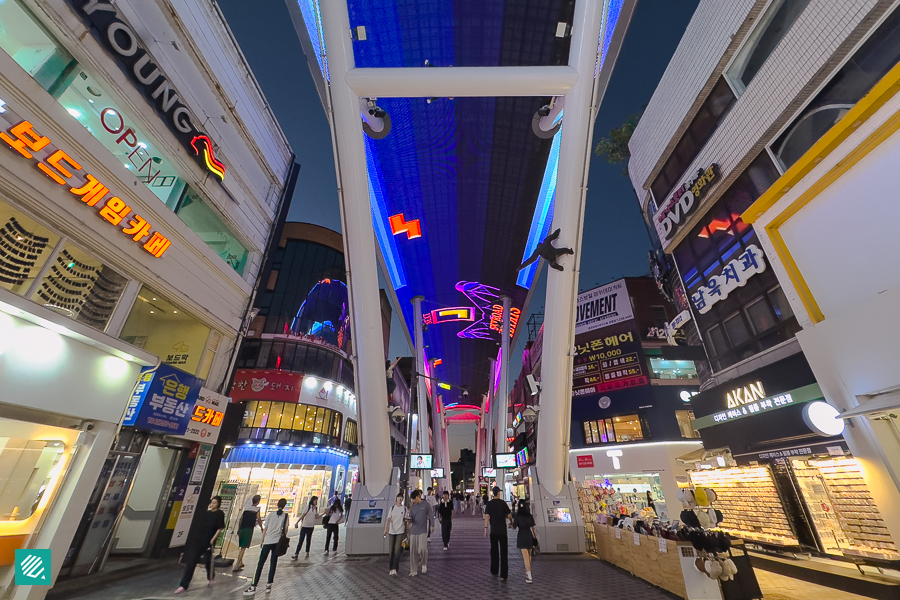 Sky Road of Euneujeongi Culture Street
Walk a little further down and you'll reach the heart of this bustling area. The Sky Road of Euneungjeongi Culture Street features an overhead LED screen that lights up at night, adding a nice youthful vibe to the street.
The surrounding area is also packed with lots of shops, an ideal spot to do your shopping when in Daejeon.
Hyundai Premium Outlet Daejeon
Reopening after the pandemic, Hyundai Premium Outlet Daejeon comprises of multiple brands, with the first floor comprising of mostly kid-focused shops along with an indoor merry-go-round! There's also an area known as Yellow Springs, where patrons can simply grab a picnic mat and enjoy a carefree afternoon outdoors.
Daejeon Shinsegae Art & Science
One of the newest spots in Daejeon, the art and culture complex is home to a variety of brands making it one of the best destinations for shopping.
Located within the complex is also Daejeon Expo Aquarium, which differentiates itself from traditional aquariums by bringing in elements of media art installations. You can expect lots of photo spots alongside interactive corners, such as one where you can feed fish.
This is definitely a great indoor spot for families with kids that you can visit throughout the year.
Daejeon Expo Sky Starbucks
Located right next door in the Expo Tower building is the highest Starbucks in Daejeon! At the Expo Sky Starbucks outlet, you'll be able to enjoy coffee from the 38th floor. There's a dedicated elevator for this particular Starbucks outlet on the first floor, so just keep a lookout for the sign! It's right next to Hotel Onoma's lobby.
Daejeon Expo Park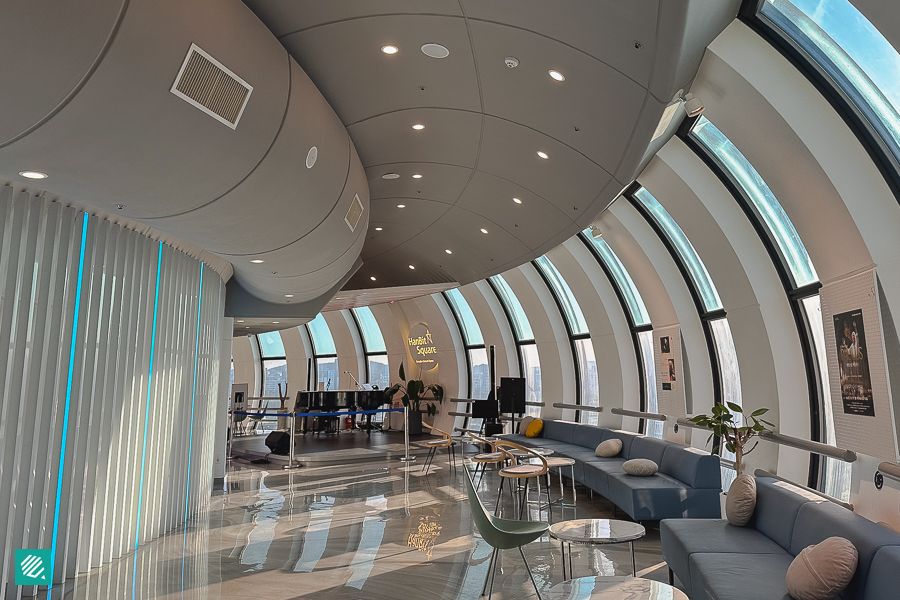 Right beside Daejeon Shinsegae Art & Science is the Hanbit Tower which was built back in 1993 for the Daejeon Expo. You're able to head up the tower, where there's a cafe and just soak in the surrounding views of Daejeon.
After that, cross the Daejeon Expo Bridge and head to Daejeon Expo Park, where you'll find a giant version of Daejeon's mascot, Kumdori! The bridge is also a great spot for sunsets.
Sangso-dong Forest Park
Venture into the woods over at Sangso-dong Forest Park, one of the most mysterious yet interesting spots in Daejeon. While it might seem like a normal park at first, the deeper you head in, the more stone towers you'll find.
This area of stone towers feels very temple run-inspired but was actually done by a single person from 2003 to 2007.
Daejeon Night Universe at Daejeon O-World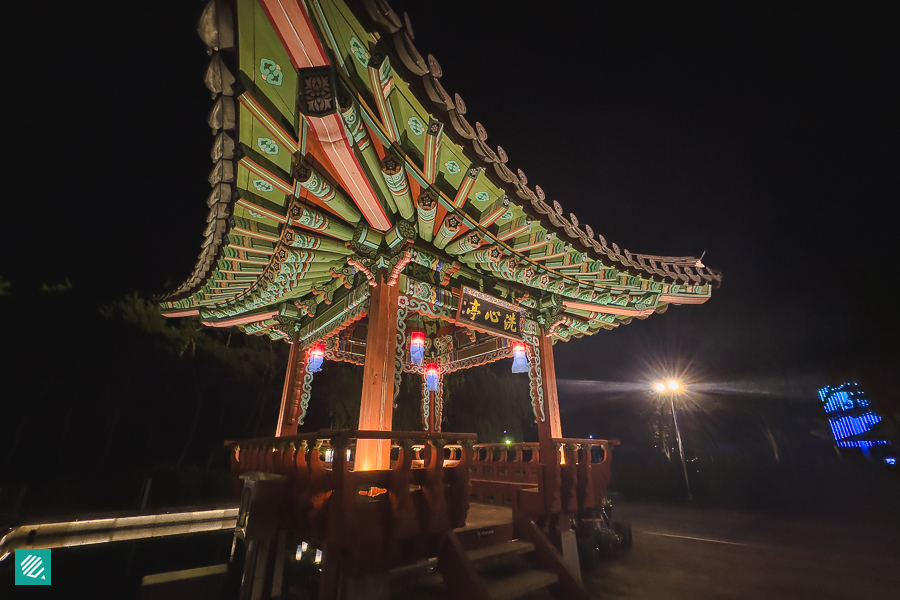 If you're looking for something to do at night, Daejeon Night Universe at O-World is the place to go. Made with cutting-edge media art, visitors can experience fluorescent-painted trails to media art tunnels, which make colourful photo backdrops!
Wellness Treatments in Daejeon
If you ever find yourself in Daejeon, the city is home to lots of beauty and wellness treatments that you can opt for. The prices here are generally more budget-friendly compared to Seoul while maintaining a comparable level of expertise and standards.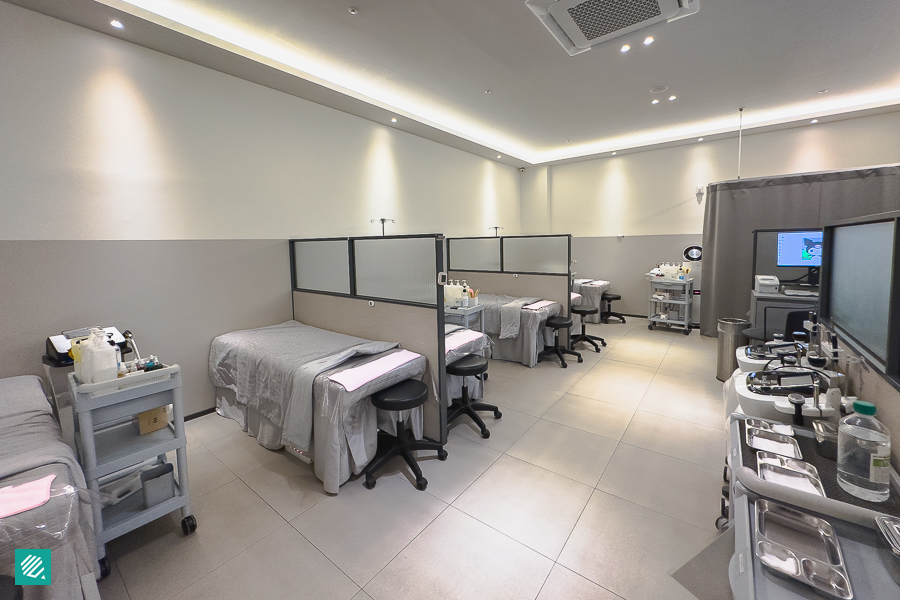 Shinebeam Clinic is a perfect example. The clinic is widely available in Seoul, but in Daejeon, you're also able to receive facial treatments at a slightly discounted rate.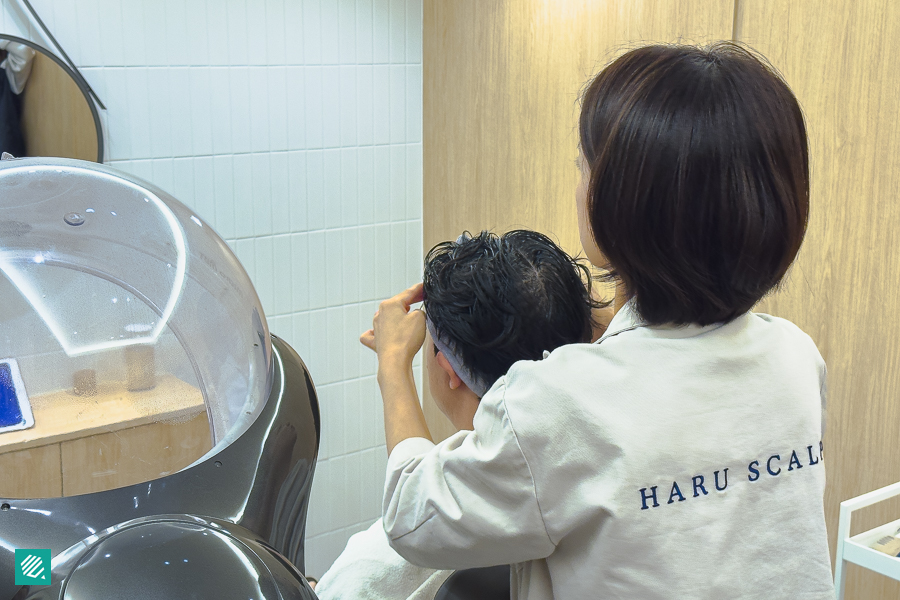 For more unique options, Harudupi is a scalp-focused clinic that provides relaxing treatments in an aesthetic, calming setting. The brand has also been featured in K-dramas before!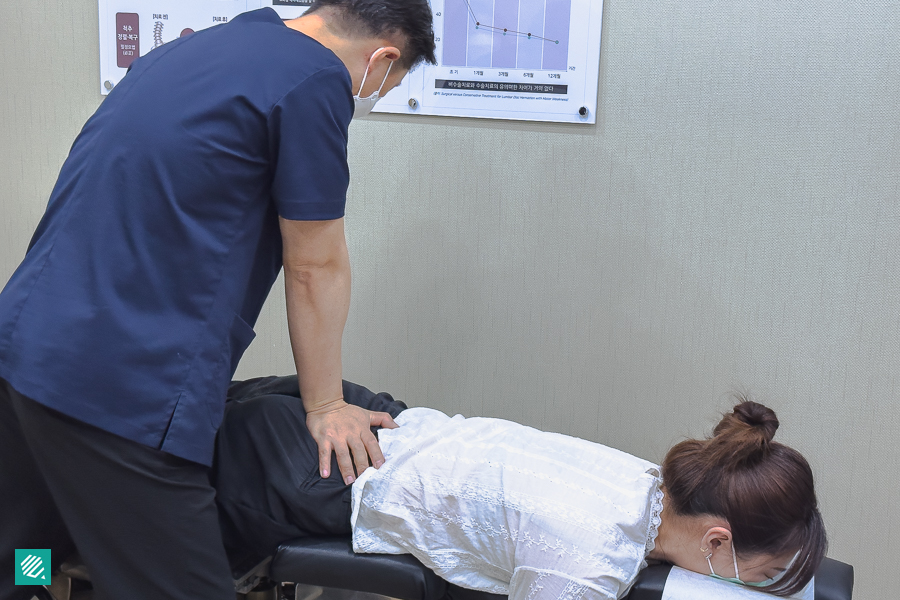 Something unique to Daejeon is Phil Hospital of Korean Medicine, which integrates both Korean and Western medicine into their treatments. Their director, Dr. Yoon Je-Phil has also appeared on numerous Korean shows highlighting Chuna, which is slightly different from Tuina. The spot is popular among Koreans for lots of spine-related injuries and rehabilitation.
Daejeon Travel Guide
Daejeon's unique charm lies in its ability to cater to a wide range of interests, from medical treatments to exciting nature spots. This Daejeon Travel Guide doesn't cover everything there is to do there, but we hope it's a great start to your exploration of the city! There's much more to be explored in the central region of Korea, so do keep a lookout for more South Korea travel content from us!
*Follow MiddleClass.sg on Facebook, Instagram, TikTok, and Telegram for more food, travel, and trending stories