With Phase 1 of the Thomson East Coast Line completed, Woodlands North, Woodlands and Woodlands South MRT stations are now officially opened to the public. With these new MRT stations, the public has easier access to a whole new bunch of eateries and places.
Today, we will be showing you what to eat and do near Woodlands North MRT station for Under $30.
Woodlands Waterfront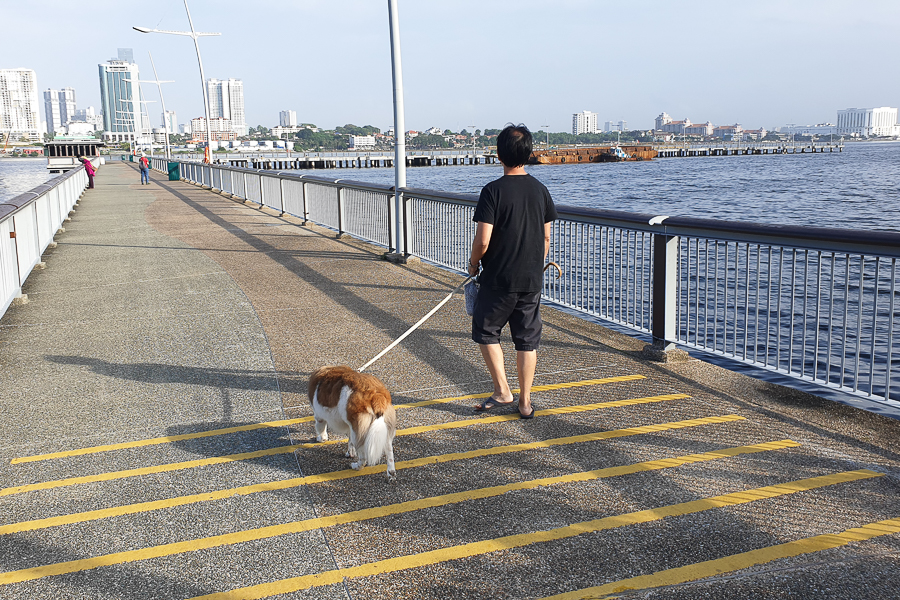 Woodlands Waterfront is located at the most northern point of Singapore. With Woodlands North MRT station, the park is now conveniently located within walking distance.
Enjoy the light sea breeze and a beautiful sunset while jogging and cycling. Don't worry if you don't own a bicycle as there are multiple bicycles available for rent from as low as $2/hr.
Fishing enthusiasts can also bring their equipment here to try and reel in a catch.
If activities aren't your thing, you can also bring your family to the Rasa Istimewa Waterfront Restaurant to enjoy a nice dinner that serves barbecue seafood and local favourites such as satay.
Nasi SG Power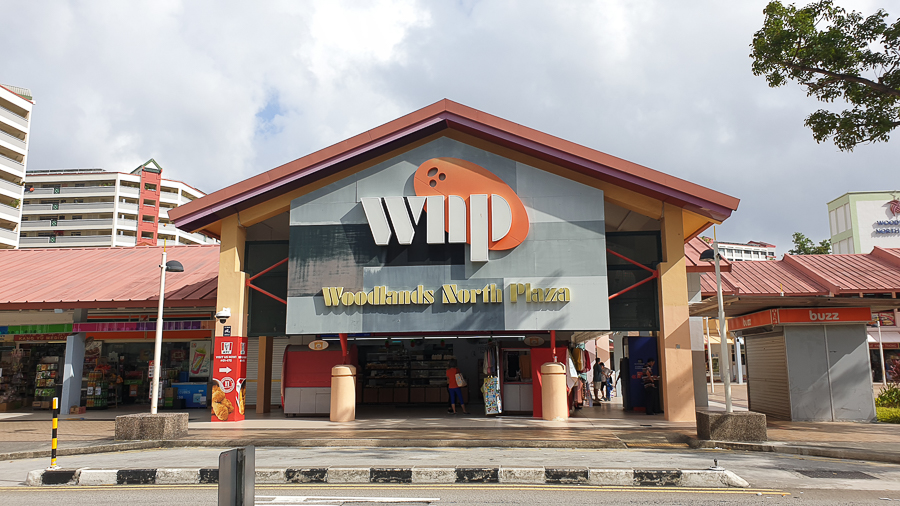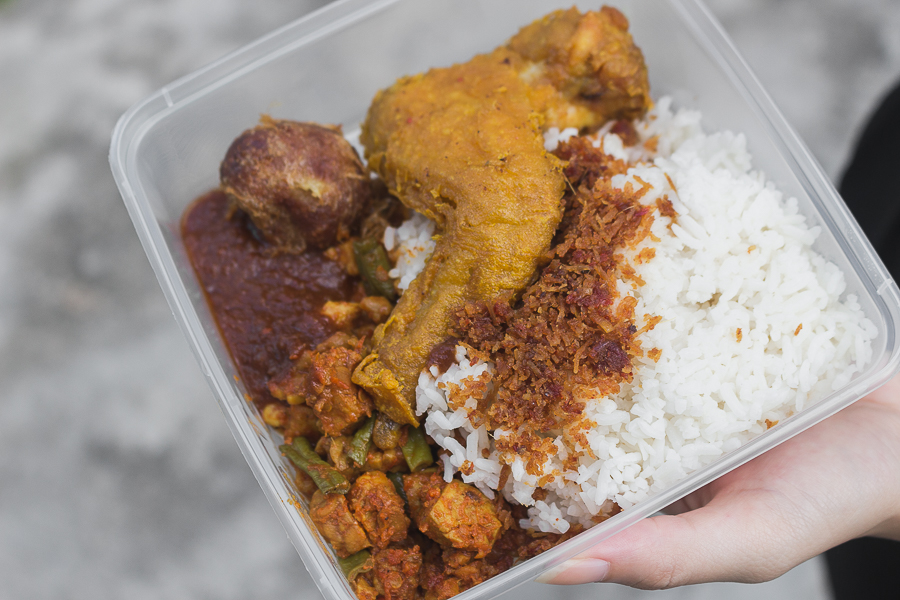 Nasi SG Power is a humble stall located within Woodlands North Plaza that sells amazing Malay cuisine. They are open from Tues to Sun from 12 am to 1 pm, making it a perfect place to grab some supper for anyone living nearby as well.
What we loved was the generous amount of food we got for a cheap price of $4. It came with a fried chicken wing, vegetables, bergedil and lots and lots of sambal chilli.
Nasi SG Power
Woodlands North Plaza, 883 Woodlands Street 82, #01-22, Singapore 730883
Opening Hours: 12 am to 1 pm (Tues to Sun)
Admiralty Park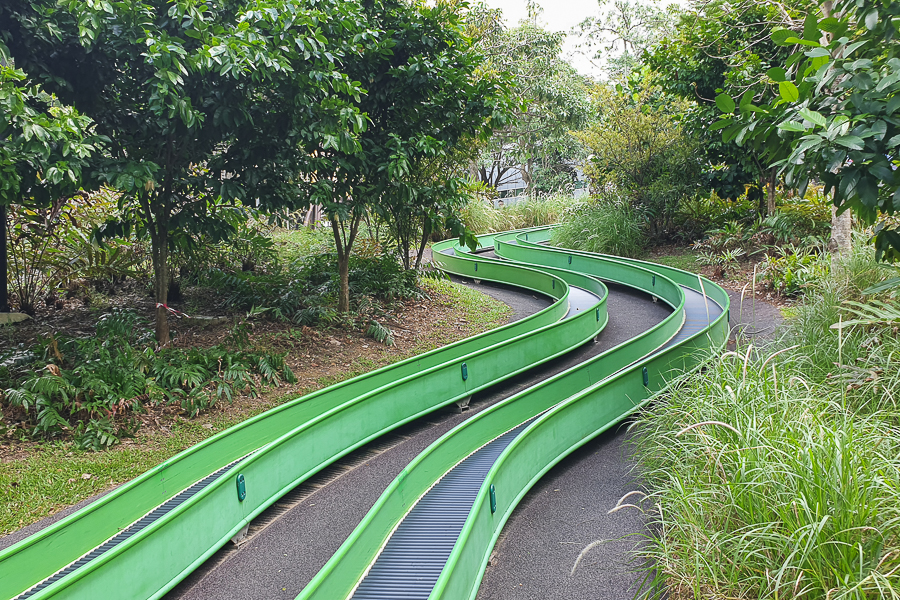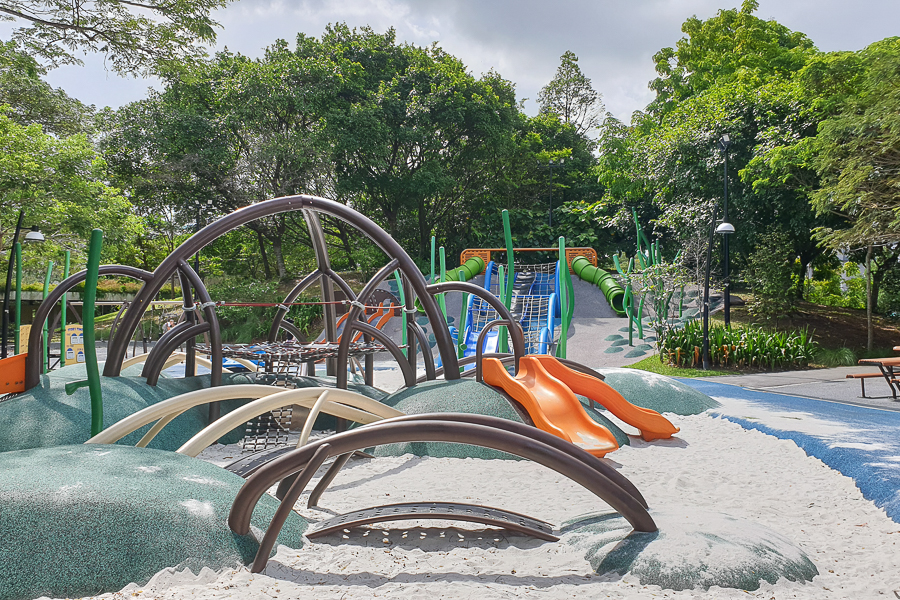 Admiralty Park is the largest park in the North region of Singapore with a total of 26 slides. The widest and longest slide in a public park can be also found here.
This is the perfect place to bring your kids for an afternoon of fun and bonding.
Apart from the slides, Admiralty Park is also an inclusive playground that supports play for children with and without special needs.
Xin Yang Thai Food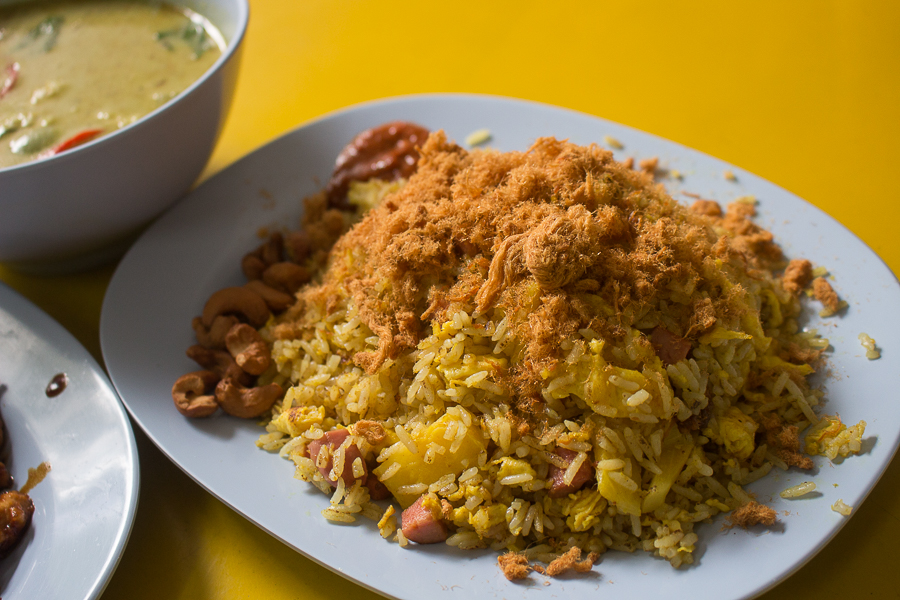 Located right below Blk 806 at Woodlands Street 81, Xin Yang Thai Food is one of Woodland's best-hidden secrets. Because of how delicious and affordable the dishes are, the stall has garnered lots of positive reviews since they operated in 2001.
Make sure to try their bestseller, the Fried Chilli Chicken with Egg ($5) which features a deep lingering aroma of chilli that is bound to keep you going back for more. The Green Curry Chicken ($6) was also a crowd favourite, with a nice coconut fragrance and a generous portion that can feed up to 2 people.
Xin Yang Thai Food
806 Woodlands Street 81, Singapore 730806
Opening Hours: 11 am – 3 pm, 5 pm – 8.30 pm (Fri-Wed, Closed on Thurs)
*Follow MiddleClass.sg on Facebook and Instagram for more food, travel and trending stories!