For a long time, people wondered why there was a missing station between Sembawang (NS11) and Yishun (NS13), it turns out, the missing station was Canberra. The opening of Canberra MRT station was good news for anyone living near Canberra MRT Station as it was said to reduce the journey to city travel by 10 minutes.
For those living nearby and for those who have run out of ideas of what to do in Singapore, why not pay a short visit to the Canberra area and try out some the to-do items on this list?
Sembawang Hot Spring Park and Café
A hot spring in Singapore simply makes no sense – but the newly opened Sembawang Hot Spring Park is a hidden paradise for anyone who wants to escape city life. The entire space is filled with greenery and it almost feels like you've entered a kampung hidden away from sight.
Apart from the usual soaking of feet and making your own half-boiled eggs, there is also a café within the compound.
Enjoy a peaceful breakfast with a variety of selections such as Dim Sum and Kaya Toast.
We ordered the Chicken Siew Mai ($3.80), Prawn Har Gow ($3.80) and HK Style Chicken Char Siew Pau ($3.20) along with the Kaya Butter Toasted Set ($4.50) that comes with 2 soft-boiled eggs, 2 slices of kaya butter toast and a drink.
The café also offers other food items suitable for lunch such as Laksa ($4.50), Lala White Bee Hoon ($6) and different types of fried rice.
Canberra Park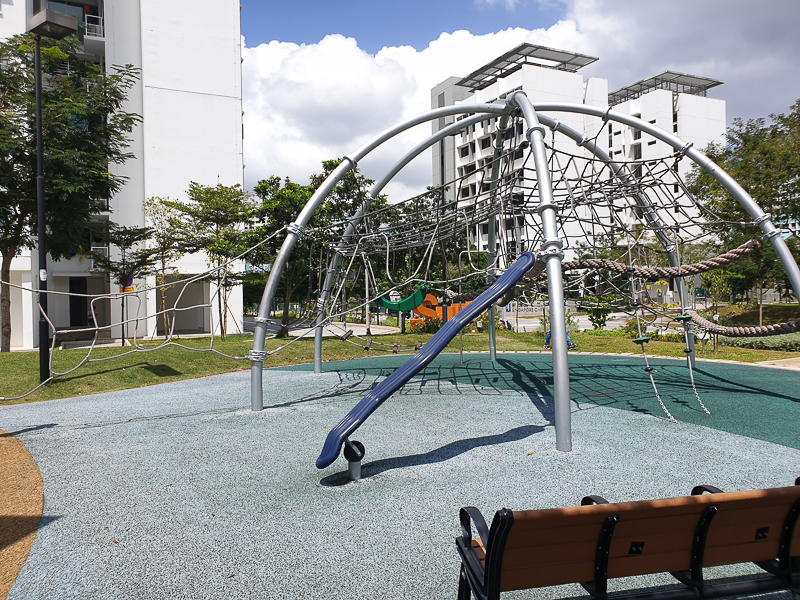 Canberra Park is a perfect place to bring your kids. Apart from the usual playground slides and swings, Canberra has an entire rope course for your kids.
Something that is not usually seen is the NEOS 360 Gaming Machine. The NEOS 360 features 8 different games, available in 1-player, 2-player and even team play. This is the perfect opportunity for the kids to bond with one another.
Sembawang Traditional Claypot Rice
Based on an authentic recipe from the 1980s, which was further tweaked and enhanced over the years, the claypot rice here is undoubtedly one of Singapore's best.
There are three different sizes available for the claypot rice: Small ($8.80), Medium ($13.80), Large ($19.80). The medium-sized claypot rice is perfect for 2pax.
While there is a long waiting time here for the claypot rice, we guarantee that it's worth the wait. Every single order here is made fresh to order. This means the rice is cooked in the claypot, not using precooked rice. This produced a smoky and slightly burnt layer of rice at the bottom.
The claypot rice is filled with chunks of chicken, lap cheong and vegetables. Add in some black sauce and mix it all together for a sumptuous treat.
Playlist KTV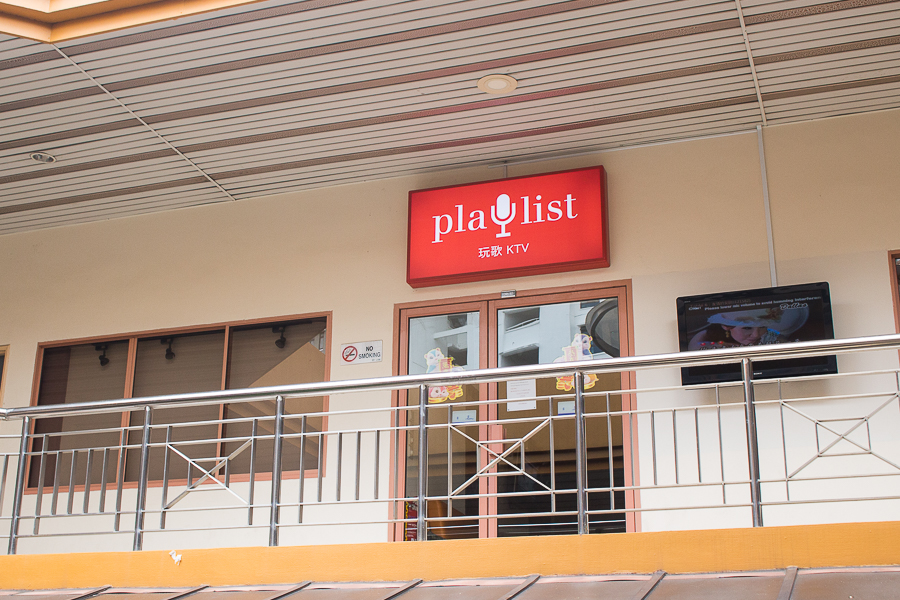 Located in Sembawang CC, Playlist KTV is the perfect place to meet up and catch up with some friends. Open from 1 pm to 1 am daily, sing your lungs out with super affordable rates.
During their happy hour (Mon-Fri 1-6 pm), you'll only need to pay a rate for $3.50/hr or $9.50 for 3hrs. However, if you're unavailable to visit during happy hour, the hourly rate is still reasonable at $4.50. A 3-hr session during peak hours would cost $12.50.
One of the things we loved about Playlist KTV is being able to control everything using our phones. Simply follow the instructions on the screen and you'll be able to search and select your desired song from a wide library.
Recently Opened: Canberra Plaza
Another thing to look forward to in the Canberra area is the opening of Canberra Plaza located right beside Canberra MRT. This would be Singapore's first Neighbourhood Centre, with more options and variety available for residents and visitors.
You can look forward to stores like Daiso, Starbucks, A&W and Do Qoo!
Check out these places in our Under $30 video:
*Follow MiddleClass.sg on Facebook and Instagram for more food, travel and trending stories!
Other Posts You May Like: