The title isn't clickbait – Booking.com is offering an extravagant K-Pop themed stay in Korea at only USD25.07. The 3D2N experience includes a slew of activities like a makeover, photoshoot and a private dance class! 
Ultimate K-Pop Experience 
The experience is designed for K-Pop fans to immerse themselves in the glitz and glam of idol life. 
It's in collaboration with artist KANGDANIEL, in celebration of his debut album on 25 July 2019 (hence the price of USD25.07)! 
Here's a look at the perks included in the package: 
Themed Stay At RYSE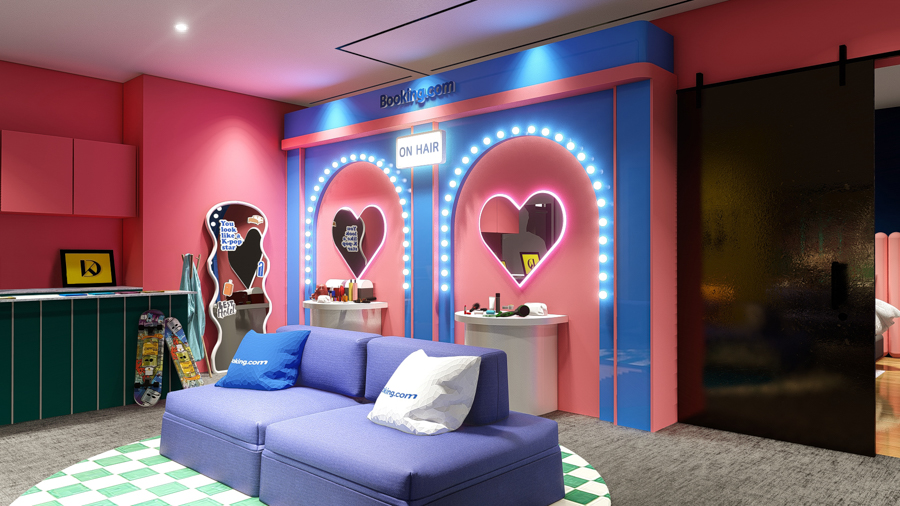 The flights and accommodation are covered, where you and a friend get to stay in the Executive Producer Suite at RYSE Hotel in Hongdae. 
It's a fully decked-out room! Be mesmerized by the bright Y2K colour palette, private noraebang (karaoke) stage plus an in-suite hot food station. No more needing to head out for supper! 
That's not all – there will also be signed official KANGDANIEL merchandise including autographed albums and recorded content. 
You also get USD250 in hotel credits to splurge on, plus covered local transportation to and from all your locations. 
K-Pop Choreography Class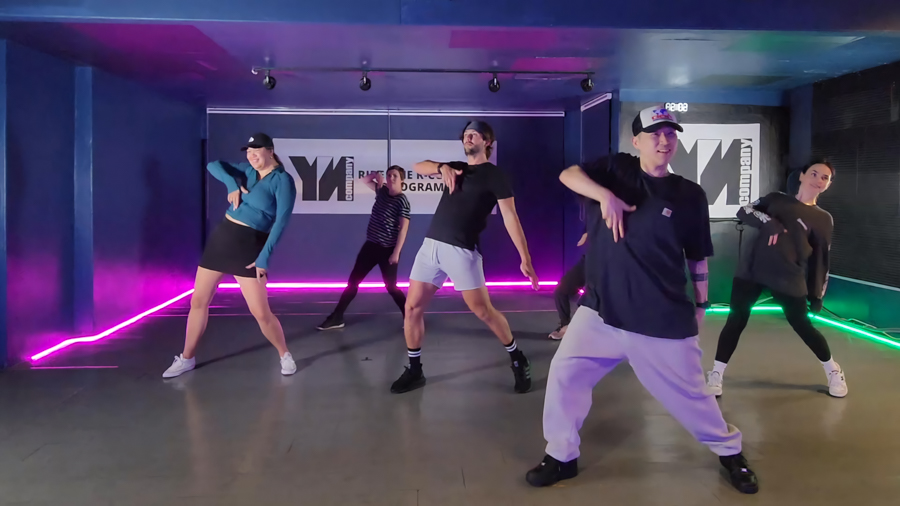 Bust out your dance moves with a private dance class by YN Company, where you'll get to learn the trending K-Pop choreography. 
We've tried a private dance class before – trust us when we say it's a different experience from a regular group class! 
A K-Pop Makeover 
You'll also be getting a full Korean glam makeover! It will be a top to toe process with celebrity hair and makeup artists that have worked with idols like IU, Girls Generation and Ke1per. 
Afterwards, there will be a professional photoshoot where you'll also get a printed photo book to remember the occasion. 
Did we also mention you'll get VIP tickets to MCOUNTDOWN, the wildly popular live K-pop show? 
And yes, we checked – it really is priced at USD25.07. A huge bang for your buck if we say so ourselves! 
How To Get The Tickets
The catch is that only two people (a pair of tickets) can win the Ultimate K-Pop Experience. The tickets will go on sale via Booking.com on 7 August 2023, 9 am SGT (10 am KST).
It's first come first serve so you gotta be quick if you want to score them!
Unique Korea Holiday Experience
This is a perfect opportunity/excuse to head to Korea and its as good as it sounds! If you're keen on the experience, we hope you get the tickets. 
If you didn't manage to get them, you can still explore Korea in your own time with our comprehensive guides.
*Follow MiddleClass.sg on Facebook, Instagram, TikTok, and Telegram for more food, travel, and trending stories