With National Day just around the corner, the team here at MiddleClass has compiled a list of items that reminds us of home. Some of these are especially true when we were overseas for an extended period of time, while some, simply spell home.
From Food to Sights, Here are 58 Things That Scream Singapore:
1 Chicken Rice
Arguably the one true national dish of Singapore, the chicken rice is an affordable and accessible dish unanimously enjoyed by everyone. It's also number 45 on the World's 50 most delicious foods complied by CNN Go in 2011.
2 Traditional Kopi & Teh Ping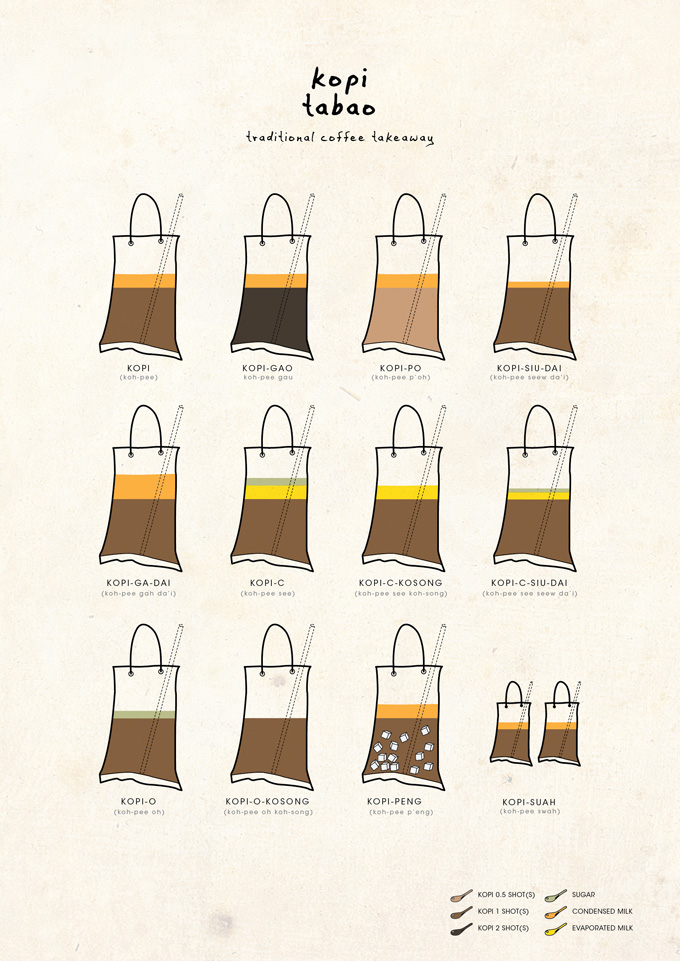 Ordering coffee and tea in Singapore isn't an easy task. Ordering local coffee requires mastery of a special vocabulary used only in Singapore. This special vocabulary comprises of predominantly two distinctively different languages, Malay and the Hokkien Chinese dialect.
Want to customize the order? Well, make sure you know the terminology!
3 Beverages In Plastic Bags
Not exactly environmentally friendly, but quite an efficient way.
4 Beer Towers That… Don't Contain Beer
Where else are you going to be able to get beer towers containing non-alcoholic beverages such as Bandung, milo, sugarcane, Thai milk tea or even bubble tea?
5 Dipping Kaya Toast in Soft Boiled Eggs
The unexpectedly delicious combination of sweet and savoury, crunch and creaminess all in a single bite of coconut jam and butter toast dipped in soft boiled eggs is not to be missed.
6 Dipping Man Tou in Chill Crab Sauce
If you don't order mantou when eating chilli crab, why bother eating chilli crab?
What better way to enjoy the delicious sauce than to dip fried mantous into the sauce, allowing it to absorb and encapsulate all of the chilli crab's glory in a single hearty bite.
7 Ordering Cai Fan (Mixed Rice) By Pointing And Saying 这个Zhe Ge, 那个Na Ge
Don't know mandarin or the dish name? No worries, just point and say 这个 Zhe Ge, 那个 Na Ge.
8 When The Cai Fan Auntie Calls You Shuai Ge/Mei Nu
Because in the eyes of the cai fan auntie, everyone is handsome and pretty.
9 Roadside Ice-Cream Stalls (Last Time $1 Ice-Cream!)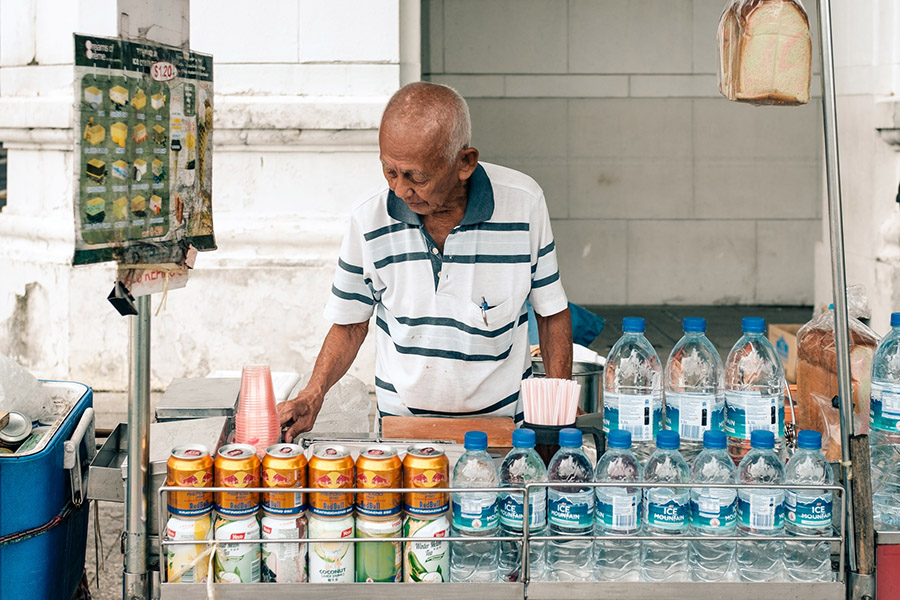 When it comes to desserts, Singapore has got it down, with its roadside ice-Cream stalls selling huge blocks of ice-cream of various iconic flavours for an affordable price of $1. Sadly, the price of the ice-cream has gone up to $1.20 and even higher in some places.
10 Eating Ice-Cream With Rainbow Bread
Some like cones, some like waffles, but we Singaporean love eating ice cream with bread, rainbow-coloured bread to be specific.
11 The Best Milo Is The One From A Milo Truck
Milo trucks are a classic in everyone's childhoods with them being present at every school carnival and sports event. Even though we all know the ingredients found in the milo served from those trucks, somehow, they taste phenomenal and cannot be replicated.
In our opinion, Milo Truck Milk = Best Milo in Singapore. Okay lah, Milo Dinosaur also not bad.
12 Being Able To Order Almost Anything In A Hawker Centre
Where else in the world are you able to order food from a whole plethora of cuisines in one specific location? Craving some Chinese dumplings but also want to have some Indian curry? Due to the diversity in our beloved nation, we are able to enjoy meals originating from various regions in one specific location.
13 World's Cheapest Michelin-starred Dish
When we think about Michelin-starred food, we automatically associate it with fancy, high-class restaurants and pricy foods. However, in Singapore, we are able to enjoy a Michelin-starred dish any time of the year, without breaking the bank, from Liao Fan Hawker Chan Hong Kong Soya Sauce Chicken Rice & Noodle Stall.
14 Using Tissue Paper to Chope Seats
Afraid your seat is going to be taken by someone else? Throw a packet of tissue and everyone will know not to take the seat.
Someone even went to create a 'Chope' designed tissue pack.
15 Long Queue = Nice, Just Follow
Visiting a new place and not sure what's nice? Follow the longest queue, because long queues are the easiest way to know what's good.
16 McSpicy
Despite giving everyone a hard time the next day, McSpicy is one highly loved menu item amongst Singaporeans. Also highly raved by lots of Youtubers.
17 McDonald Curry Sauce
Forget about the BTS McDonald's Meal. When it comes to SG, it's curry sauce. A sweet and spicy (?) combination, our love for curry sauce is so real that a bottled version of the sauce was released.
18 Oh, And McDonald's Garlic Chill Sauce
Alike to how Koreans bring gochujang overseas, we bring chilli sauce simply because of its ability to elevate almost every dish. Not just any chilli sauce, garlic chilli sauce is different from the normal chilli sauce.
19 Chilli Sauce Makes Everything Nicer
"Do you have chilli sauce?"
If something isn't to our liking, simply add chilli sauce.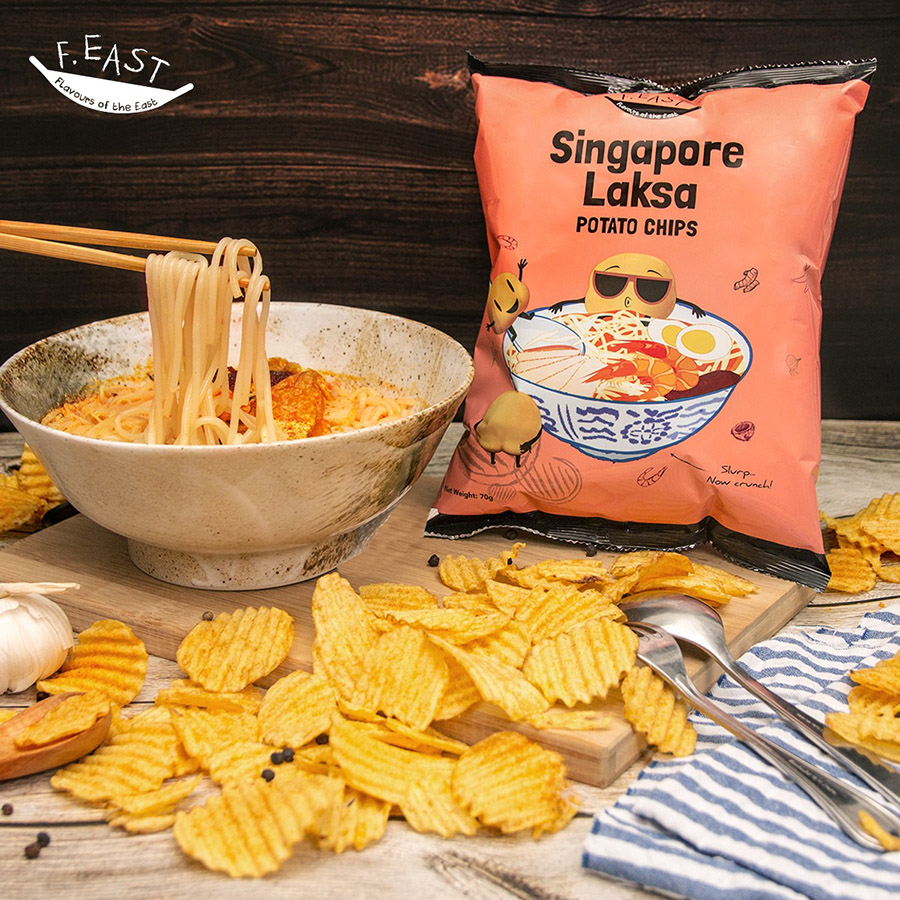 20 Iconic Dishes Turned Into Chips
Have you ever wondered how a specific dish would taste like in a form of a chip? Us neither, but through the gifted minds behind F.E.A.S.T, we have been granted the grand opportunity to do so. With local favours like beef rendang, chicken rice, and laksa successfully encapsulated in a single chip, it's surprisingly divine.
21 Our Love For BBT
When the bubble tea craze hit Singapore, it took us by storm, with people willing to wait for extended periods of time just for a taste of the sweet beverage. You'd think it's just a fad and the hype would slowly dissipate.
On the contrary, with time, our love for bubble tea didn't only not dwindle, but actually grew. More and more brands are coming to Singapore, such as Ji Long Tang and Machi Machi.
22 Jewel Changi Airport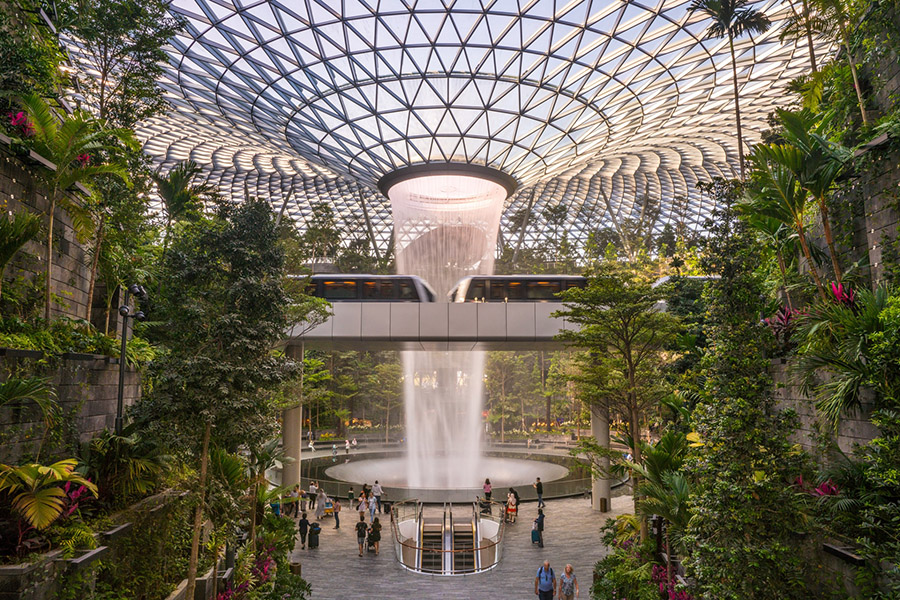 Jewel Changi Airport, the latest addition to the pride and glory of Singapore, is truly a sight to behold. Having the world's tallest indoor waterfall surrounded by a gorgeous terraced forest makes the overall experience mystical and unforgettable.
23 Merlion
The Merlion has a very well thought out design with the fish in its design alluding to the idea of Singapore's humble beginnings as a fishing village, and the lion referring to the sighting of a lion by Sang Nila Utama.
24 Gardens By The Bay
In the heart of Singapore lies the perfect harmony between technology and nature. Being one of the largest indoor gardens in the world, Gardens By The Bay is a technological marvel that manages to showcase the beauty of nature amidst modern technology.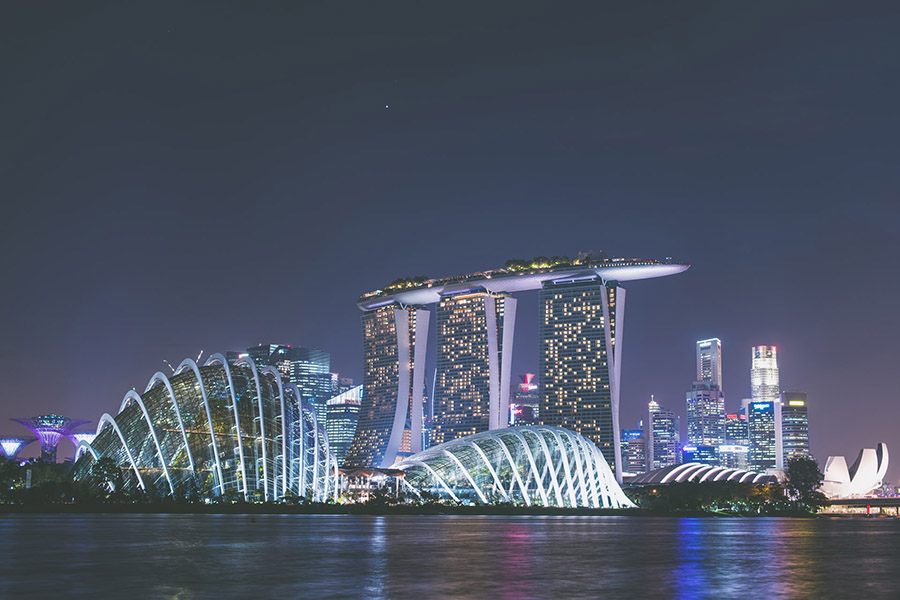 25 Marina Bay Sands
Fun Fact: Did you know that there are more planes in the sea than there are ships in the sky? That's exactly why having a strategically placed "ship" on top of three massive buildings makes Marina Bay Sands such an anomaly and a sight to behold.
26 Pulau Ubin
When city life in Singapore just gets too rough, we've always got a quick nature getaway trip option in our back pockets, Pulau Ubin. Be transported back in time to the 1960s Singapore with a quick trip to Pulau Ubin. Where lies Singapore's last village, as well as the Chek Jawa Wetlands, one of Singapore's richest ecosystems.
27 Everyone's Your Relative (Uncle/Auntie)
Don't know someone? Hi Auntie. Don't want to sound too rude to a stranger? Hi Uncle.
28 National Service
"The SAF 8 core values are..!"
29 Only In Singapore, Your Encik Grandmother Can Run Faster Than Anyone
In army, no matter how fast, strong, and fit you are, you'll always be slower, weaker and overall, less fit than your encik's grandmother.
30 The Iconic Dragon Playground
Being one of Singapore's oldest playgrounds, it has been featured by countless media platforms. It has also been showcased with replicas found all over Singapore, as well as a depiction of it by Gardens By The Bay.
31 Kiasu/Kiasi Culture
Move aside FOMO. Kiasu and Kiasi were here first.
32 Ge Tai During 7th Month
During the hungry ghost festival, in Singapore, one is bound to see or hear performances, predominantly in Hokkien, being performed on a temporary stage filled with lights or lanterns.
33 That Video Of Michelle Chong In "Orange Is The New Black"
If you're looking for the embodiment of everything Singaporean, this is the perfect video to sum it up. The use of multiple languages in one sentence, choping with a tissue paper, and even down to its "gangster" insults are pretty much spot on.
34 Jack Neo Movies
Who says Singapore doesn't produce top quality films? Catered towards the Singaporean audience, each individual film has successfully captured the essence of being a Singaporean all whilst putting a uniquely dramatic and humorous spin to it.
35 The Song 'Home'
Let's admit it, 'Home' is basically our second national anthem.
36 Complaining About How Hot Singapore Is
When we are in a cold country, we somehow manage to complain and wish we were back in Singapore, where it is nice and warm. But as soon as we come back, we immediately start ranting about how hot and humid the weather is.
37 Yeap, Complaining
If complaining was an Olympic sport, Singapore would come in first. We complain literally about everything. When the MRT comes 1 min late, we complain. When NTUC runs out of Yakult, we complain. We are so proficient at it that sometimes we don't even realise when we are complaining.
38 Wearing Slippers Everywhere
Wondering what's the perfect footwear for every occasion? Slippers. If you see someone wearing slippers overseas, on a cold day, going to 7-11 – chances are, that person is Singaporean.
39 Singlish
Efficient way to talk lor.
40 We Are Actually A Very Clean Country
Keep saying clean and green, clean and green. But when you take a look around Singapore, really quite clean and green.
41 Affectionally Known As A Dot On The Map (Small, But Well-Known)
The little red dot, as we are well known for, is primarily attributed to our country being so small that it seems like a single dot on the world map as compared to other sovereign states around the world. Even so, we are still one of the most recognisable countries in all of Asia.
42 Our Education System
We Singaporeans have been blessed with one of the most developed education systems in the world. Now don't even have PSLE and we're not gonna have O and N levels anymore?!
43 Our Passport
One destination shy from being the most powerful passport in the world, our passport has the capability to grant us access to a whopping 190 destinations visa-free.
44 Anything Durian
The king of fruit, durian, is loved and treasured by many Singaporeans. With that said, it has made its way to countless dessert-based items such as cakes, cream puffs, ice-creams, and much more. Who even came up with the idea for durian steamboat and durian fish soup?
45 Block Catching was Our Childhood
After school shenanigans. Thanks to the abundance of HDB flats. Also, there will always be a place nearby that sold frozen ice pops!
46 Old School Snacks Will Always Hold A Special Place in Our Hearts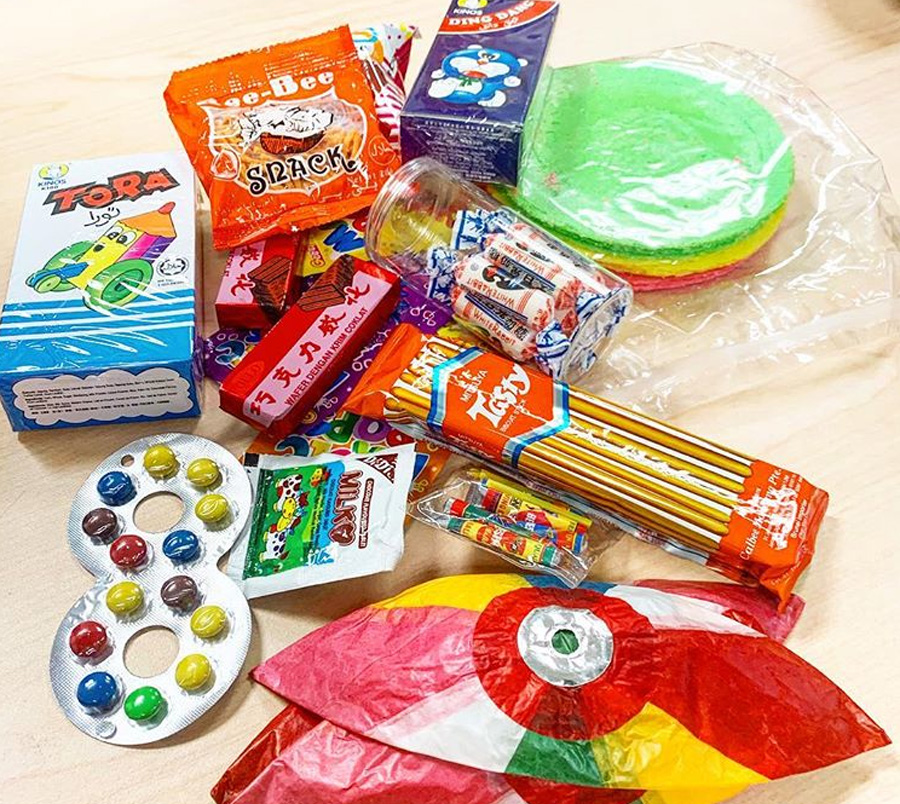 Snacks are a great part of everyone's childhood. But rather than the popular snacks we have now like Cheetos and Brown Sugar Popcorn, we were getting our sweet fix from snacks like Ice Gem Biscuits, Haw Flakes and White Rabbit Candy.
47 "Oh Ya Peh Ya Som Balik A Roti Prata Char Kueh Teow"
Easy way to settle anything.
48 Garang Guni Man = The Scariest Person Of Your Childhood
"You don't behave ah! I sell u to the garang guni man!". Now that we listen to it, it seems ridiculous and borderline humorous, but back then, it struck fear into the hearts of many, enough so that it's been used for decades.
What are we going to tell our kids in the future?
49 Going To A Concert To Sing
*Cues Jay Chou and JJ Lin*
50 We Like Using Songs For Everything
With every issue and pandemic, comes a fully scripted and produced music production, addressing them.
51 Local Acronyms: ERP, PIE, AYE,
"Got hear about the ERP anot?" "Need go KJE first then PIE." "Eat what? BKT?"
52 Local Brands like TWG and Charles & Keith
Alongside our impeccable education comes innovation from various entrepreneurial individuals. This has resulted in many large, well-known brands emerging from within our small nation. This includes brands like TWG, Charles & Keith and Razer.
53 Despite Our Size, We Can Experience "Overseas" At Lots of Places
Other countries have domestic travel during this pandemic, but all we can do is travel from Pasir Ris to Joo Koon. However, there are lots of places in Singapore that make us feel like we're overseas, and even themed cafes like Kreams to help us experience Korean Autumn in Singapore!
54 Melting Pot of Cultures
In Singapore, you can find temples, mosques, shrines and churches in the same neighbourhood, sometimes even on the same street!
55 Chewing Gum Not Allowed
Is this why we are so clean and green?
56 A Fine Country, Despite the Fines
Singapore not bad lah.
57 Most Importantly, Feeling Safe
Having street lights at 2 am, being able to take the last train home in a generally safe environment. That's worth being thankful.
But we need to always remember, "Low Crime doesn't mean No Crime"
What are some of your favourite things about Singapore? Let us know!
58 Floating Apple Store
Singapore is home to the world's first-ever floating Apple store – designed as a sphere made entirely of glass that gives visitors 360-degree views of Marina Bay! Super picturesque if you ask us.
*This Article was first published on Aug 7, 2020 and last updated on 7 Aug 2023. 
*Follow MiddleClass.sg on Facebook, Instagram, and Telegram for more food, travel, and trending stories!