Dragon Boat Festival 2023 is right around the corner! The must-eat traditional food to eat is glutinous rice dumplings, commonly known as Bak Chang or Zongzi. Traditionally made by wrapping meat (bak) in a dumpling (chang), the dish has since evolved and now comes in many different renditions.
This year, dumpling lovers are in for a treat, with a selection of traditional and modern rice dumpling flavours to try from restaurants in Singapore. 
Here are some of the delicious rice dumplings that you can get your hands on for this year's Dragon Boat Festival!
Din Tai Fung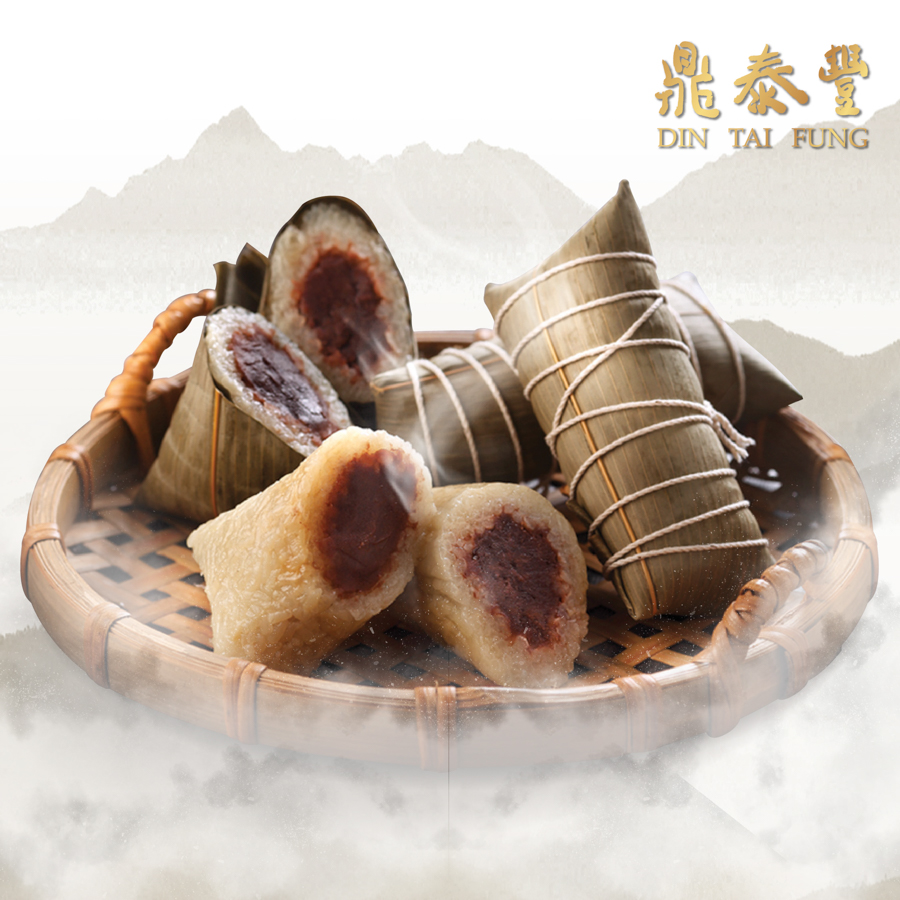 Din Tai Fung is back with their signature frozen Red Bean Rice Dumplings!
Each dumpling is air-flown from Taiwan, handcrafted with the finest quality ingredients including top-grade pearl glutinous rice. All you need to do to enjoy is steam it.
Retailing at S$6.80 a piece, they are available for takeaway from 22 May to 25 June at all 22 Din Tai Fung outlets islandwide and on their e-store.
Joo Chiat Kim Choo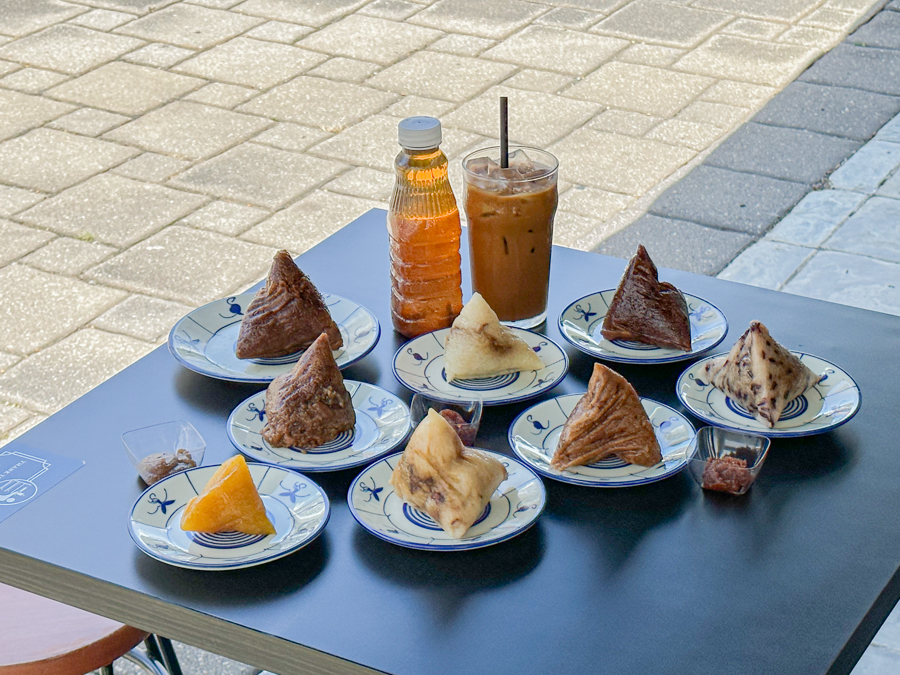 Joo Chiat Kim Choo has rolled out their Gift Collection Sets 2023! You can pick them up from their flagship store located at 77 Circuit Road as well as pop-up stores islandwide in the months of May and June.
New this year is the Four Heavenly Kings Gift Set (S$42.90). The set consists of rice dumplings that represent the classic flavours of the four biggest Chinese ethnic groups in Singapore – the Hokkien, Teochew, Cantonese and Hakka. 
There's also the Petite Treasures Gift Set (S$42.50 for savoury, S$31.80 for sweet) with smaller portion sizes and the Memory Trove Gift Set (from S$95.80) which has a nostalgic touch. With such an extensive collection, there's something to impress everyone!
In line with the festive spirit, Joo Chiat Kim Choo will also be giving away 5,000 rice dumplings to senior citizens from 8-12 May and 15-19 May. They can be redeemed at their Circuit Road outlet.
Crystal Jade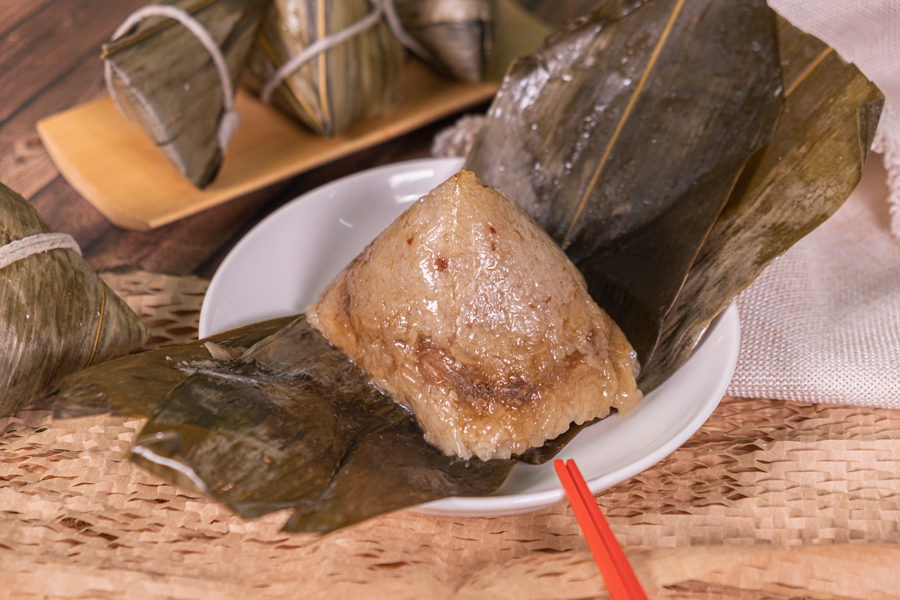 Crystal Jade is offering tantalising new additions to their lineup of rice dumplings! For a savoury kick, try the Scallion Oil Chicken with Preserved Vegetable Cai Po Rice Dumpling ($4.80) with a fragrant, savoury filling.
There's also a new Petite Red Bean Paste with Tangerine Peel Rice Dumpling ($8.80 for 5 mini pieces) for a sweet finish that isn't too heavy.
You can order online (Psst – use the code R23T5 for 5% off!) or at all of their Crystal Jade outlets islandwide from 2 May to 22 June 2023. The collection of online orders will be fulfilled 29 May to 22 June 2023!
Dian Xiao Er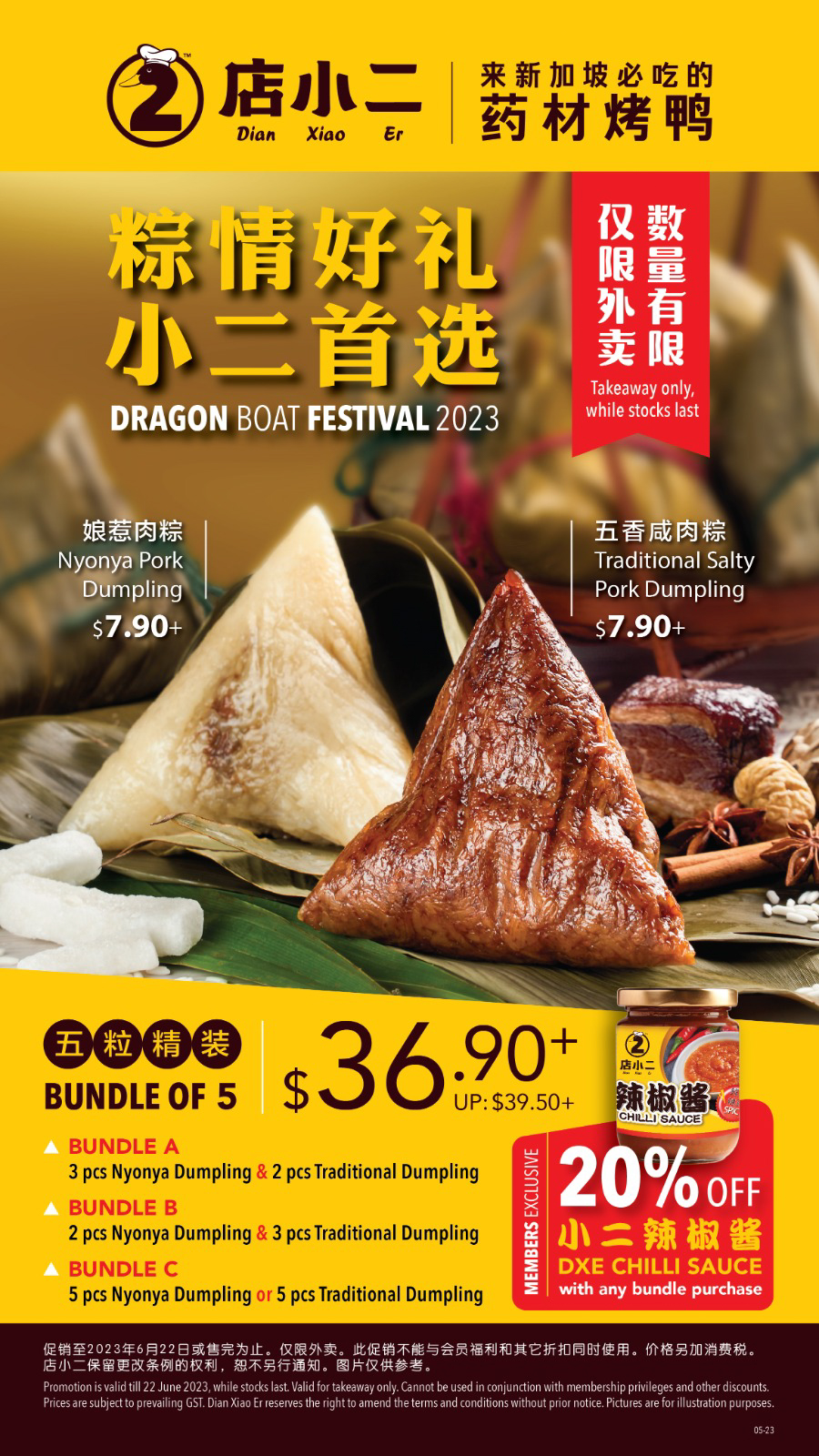 Dian Xiao Er is offering hearty, traditional rice dumplings: the Traditional Salty Pork Dumpling ($7.90+) and Nyonya Pork Dumpling ($7.90+). These are available for takeaway only at all Dian Xiao Er outlets until 22 June 2023!
You can also opt for their Festival Bundles with 5 pieces at only $36.90 (U.P. $39.50)! Dian Xiao Er members can also enjoy 20% discount on their Signature Chilli Sauce with any bundle purchase. This discount is available till 22 June 2023.
Kuriya Japanese Market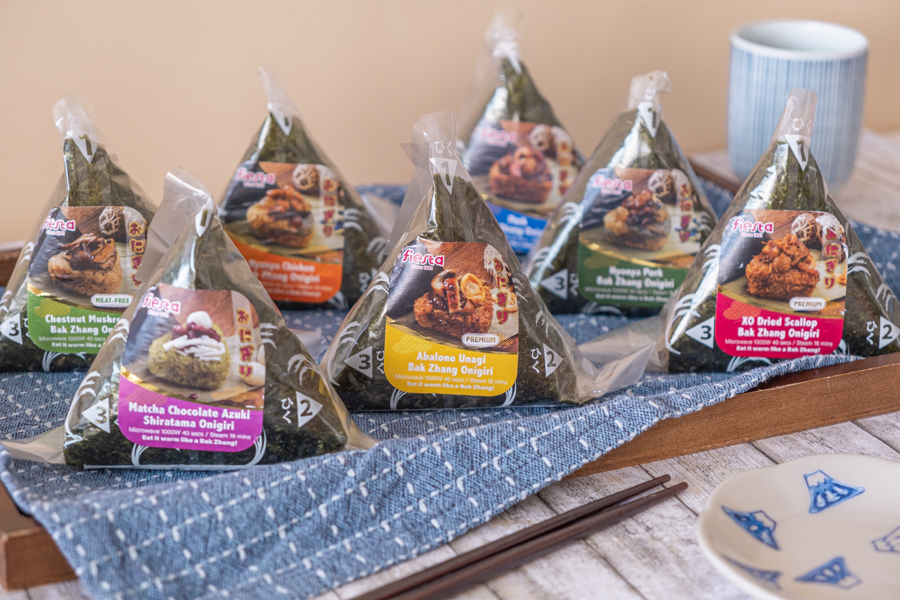 The Fusion Zong x Onigiri Glutinous Rice Dumplings from Kuriya Japanese Market is making a comeback for 2023! The Zong-nigiri are available at their stores and online from 10 May to 30 June.
The Pork Bak Zhang Onigiri (S$3.80) and XO Dried Scallop Bak Zhang Onigiri ($4.20) are back in popular demand, along with two innovative new flavours!
The new offerings are the Abalone Unagi Bak Zhang (S$4.20) with premium ingredients like baby abalone and teriyaki unagi, alongside the dessert Matcha Chocolate Azuki Shiratama Onigiri (S$3.80).
Kuriya Japanese Market is also extending promotions online and in-store. In-store customers can buy 2 flavours for S$6 (U.P. $7.60) while online customers can get a bundle of 4 flavours  at $15 (U.P. $16.80).
Si Chuan Dou Hua
Si Chuan Dou Hua is offering a luxurious rice dumpling selection. Try their Traditional Cantonese Brown Rice Dumpling with Wagyu Beef ($20.80) or the Traditional Cantonese Rice Dumpling with Abalone, Conpoy and Black Mushroom ($30.80)!
There's also the vegetarian Vegetarian Brown Rice Dumpling with Truffle ($13.80) and the sweet Chilled Sago Dumpling with Purple Potato, Red Bean and Lychee ($12.80).
For a mix of everything, get the Limited Edition Dumpling Bundles Deals (from $53.80 onwards) that come with a complimentary thermal carrier. Si Chuan Dou Hua's selection is available till 22 June 2023 for both dine-in and self-collection.
Paradise Group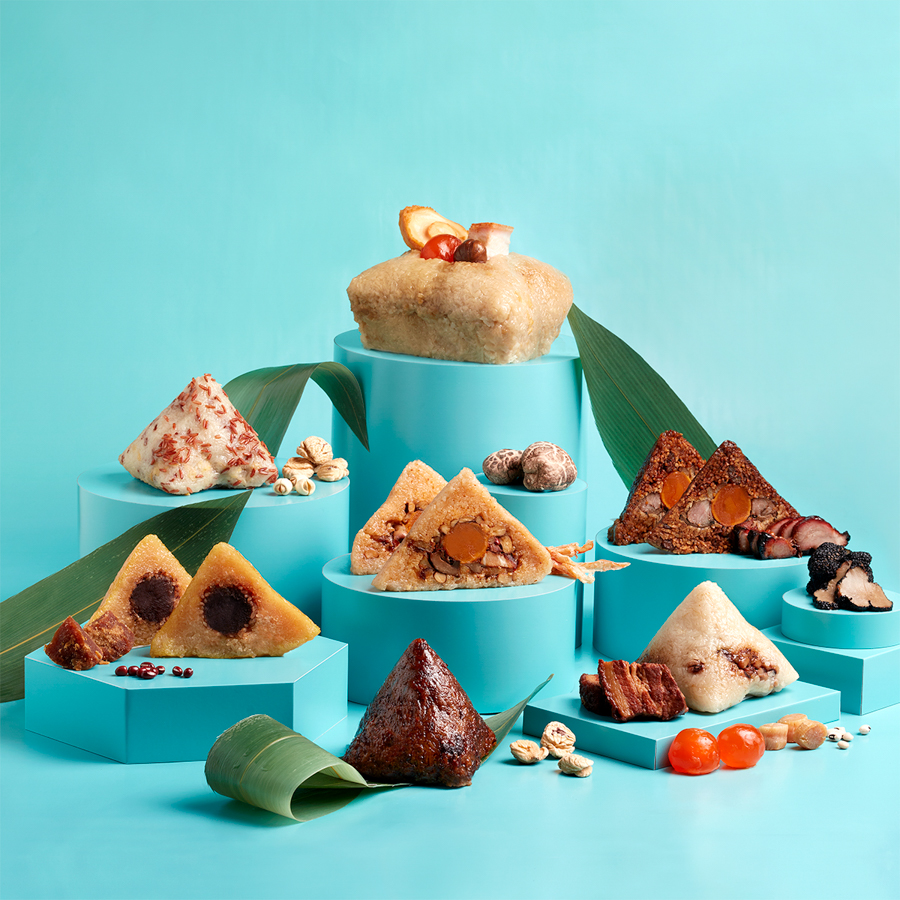 Get your rice dumpling fix from Paradise Group with their mouth-watering selection of Hong Kong-style dumplings!
This year, Paradise Group brings its customers three new dumplings: Braised Pork Belly with Japanese Mushroom and Conpoy (S$12.80+), Gula Melaka Red Bean Paste (S$6.80+), Roasted Pork with Dried Shrimp and Conpoy Spicy Rice Dumpling (only sold as part of the Rice Dumpling Gift Set). 
The Rice Dumpling Gift Set (S$68.80+) is a great option for gifting and comes in a bundle of five dumplings, containing a mix of new and classic flavours.
They are available for pre-order till 22 June 2023 and can be collected at all Paradise Group restaurants from 22 May to 22 June 2023.
Goodwood Park Hotel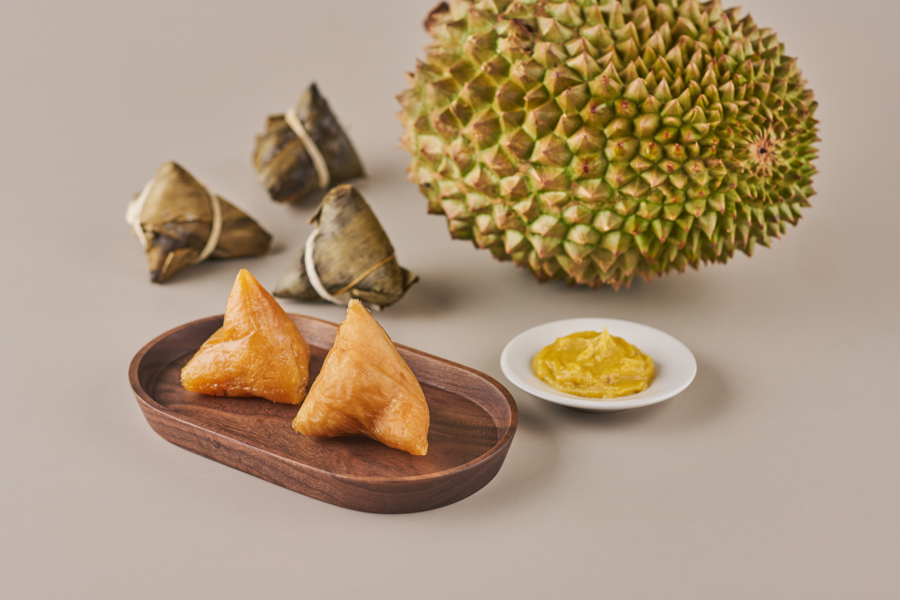 Min Jiang at Goodwood Park Hotel is offering their delectable selection of handcrafted rice dumplings again this year!
You can take your pick from three options:
The Steamed 'Kee Zhang' with D24 Durian Dip (S$12 for takeaway, $11.11++ for dine-in) consists of plain rice dumplings served alongside a rich, decadent D24 Durian dip.
The Classic Hokkien-style Dumpling (S$14 for takeaway, $12.96++ for dine-in) is packed with a traditional filling of shiitake mushrooms, chestnuts and salted egg yolk for a familiar and comforting taste.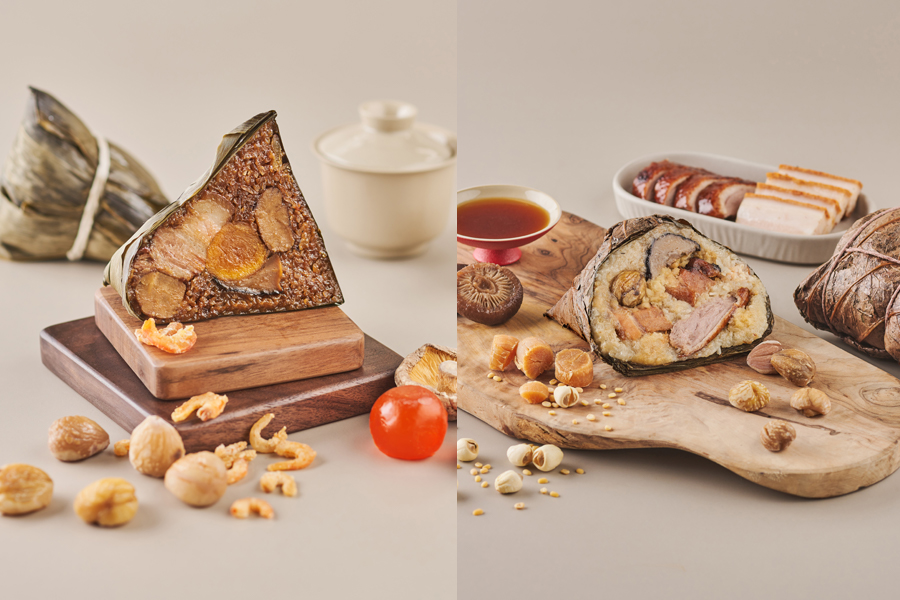 The Hong Kong-style Dumpling with Homemade Soya Sauce (S$26 for takeaway, S$24.07++ for dine-in) is teeming with ingredients like roasted duck and roasted pork, accompanied by Min Jiang's own blend of aromatic soya sauce.
The dumplings are available for dine-in at Min Jiang and Min Jiang at Dempsey from 1 June to 22 June. Takeaways are also available at the restaurants and from The Deli Goodwood Park with a 3-day advance pre-order. You can also place your orders via The Deli Online Shop for delivery and self-collection.
Swensen's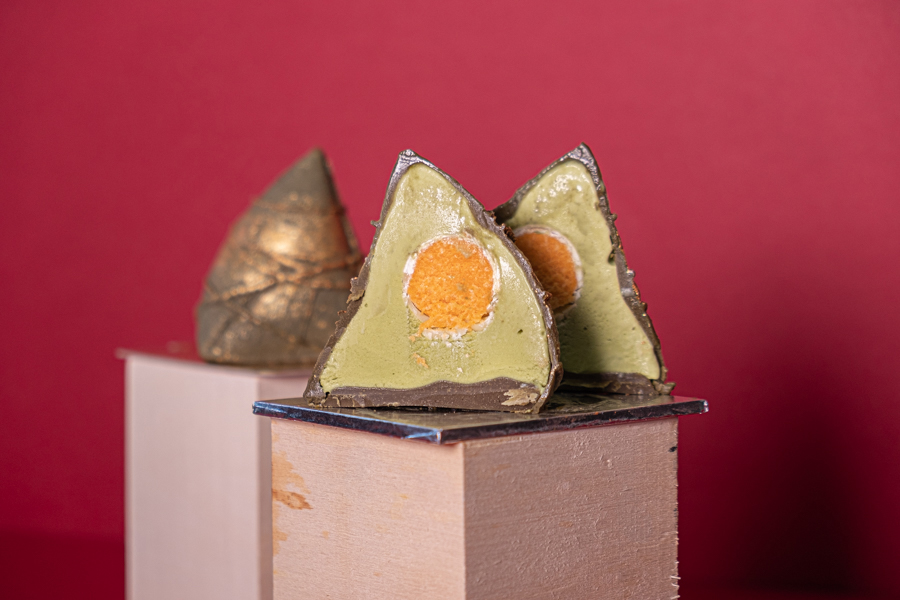 For a more unorthodox rice dumpling, try Swensen's Rice Dumpling Ice Cream!
This year debuts a new flavour – Genmaicha ($8.80), with Genmaicha ice cream encasing a salted egg yolk chocolate centre and 'wrapped' with bamboo chocolate leaves! You can also try their returning Pulut Hitam Rice Dumpling Ice Cream ($8.80) with black glutinous rice bits.
Swensen's rice dumpling ice cream is available for dine-in and takeaway at all Swensen's and Earle Swensen's outlets from 22 May to 22 June 2023.
Rice Dumpling Festival 2023
With a tantalising selection of rice dumplings, there's definitely something for you and your family to try!
*Follow MiddleClass.sg on Facebook, Instagram, and Telegram for more food, travel, and trending stories