Calling all Carats and ARMYs, the popular In The Soop pop-up store has finally arrived in Singapore. Previously launched in South Korea in 2021, In The Soop sold exclusive merchandise and had IG-worthy areas featuring the mascot SOOPY that everyone was Crazy In Love with. Here's a first look at the pop-up in Singapore!
In The Soop Singapore Pop-Up at Suntec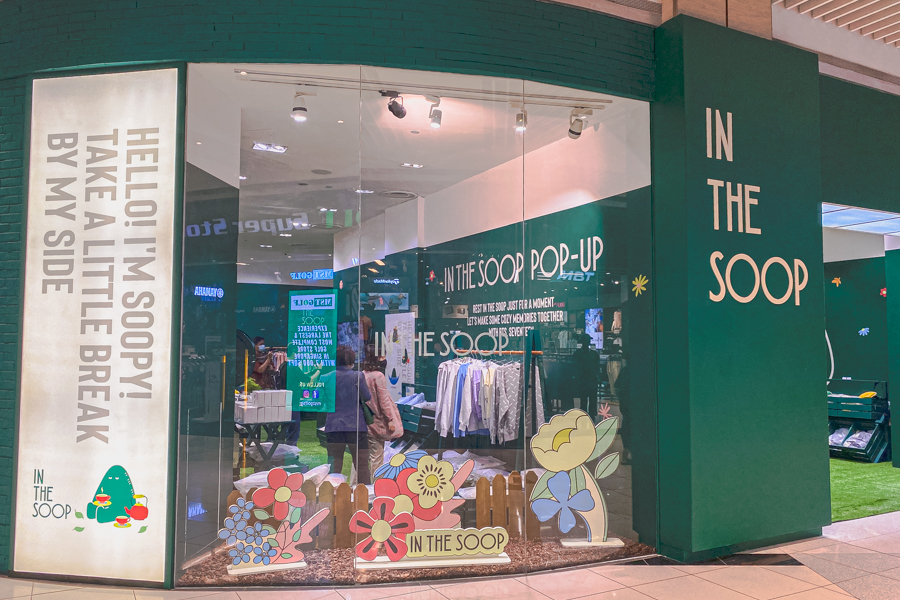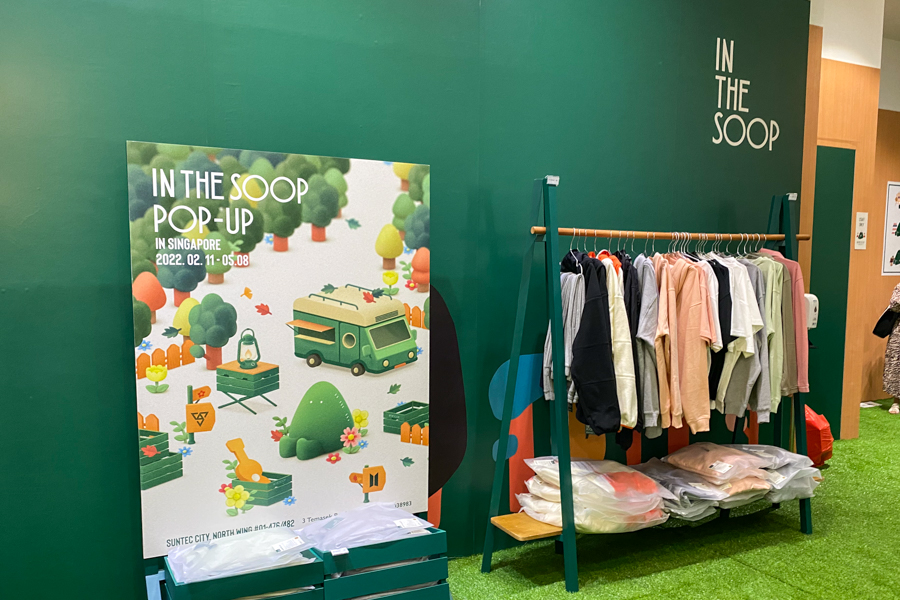 From 11 February to 8 May 2022, fans can visit the pop-up store located in Suntec City, selling the same exclusive merchandise ranging from sporty apparel to homeware available on Weverse. Carats and ARMYs can now save some $$ from the high shipping fees and the long wait for the items from Korea to arrive.
IG-Worthy Spots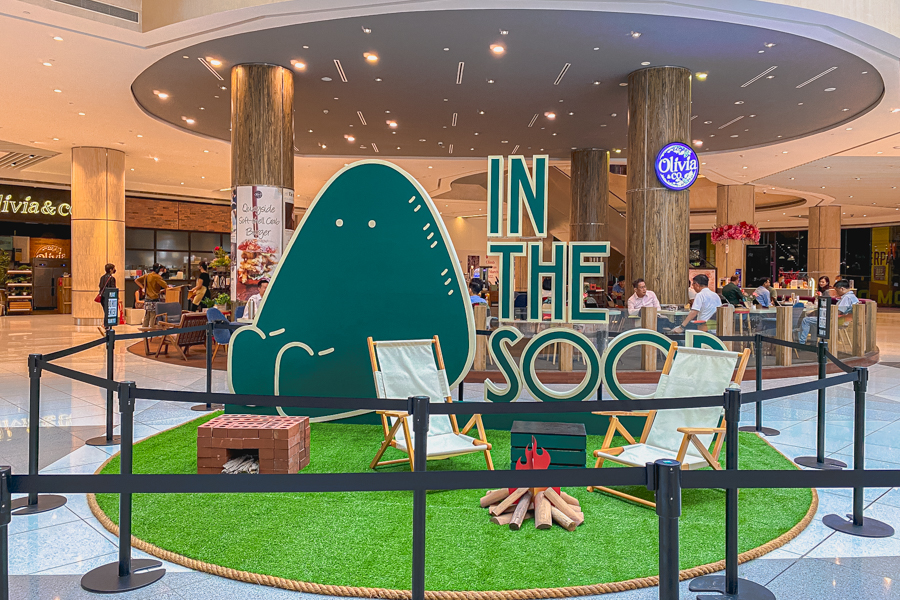 Unlike the pop-up store in Korea, HYBE did not bring in the gigantic SOOPY mascot, but replaced it with a cardboard version and a make-shift camping site to recreate the concept of the hit reality show series. When we visited, the camping site was cordoned off. 
Does this mean no photos with SOOPY? 🙁 
Who is SOOPY?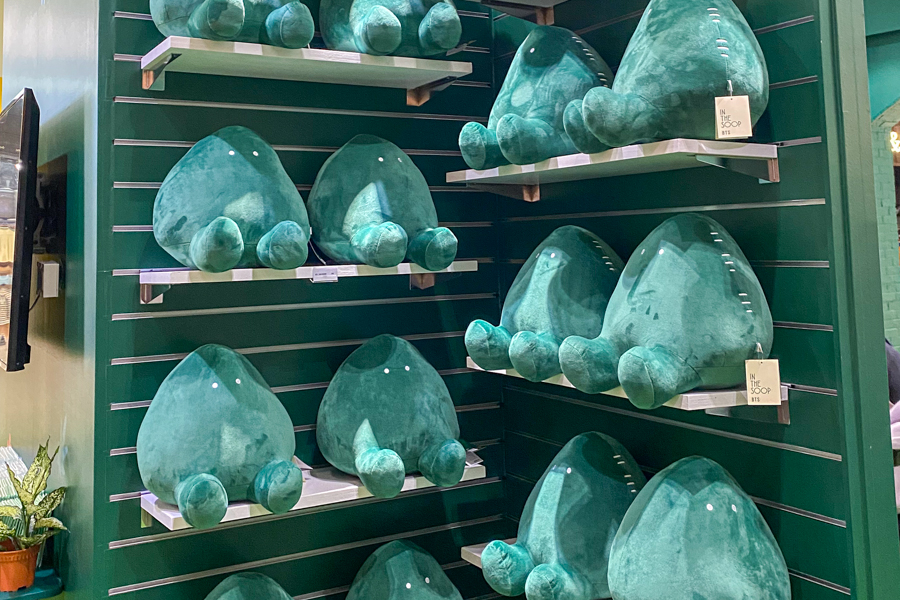 SOOPY is the mascot for In The Soop, and people are emptying the shelves! Widely publicized throughout the whole store, SOOPY can be seen grilling marshmallows, drinking tea, and chilling. The available SOOPY merchandise includes plushies, coin banks, rugs, and mugs. 
In The Soop Series
Featuring worldwide stars BTS and SEVENTEEN, In The Soop allowed the idols to bond through various activities away from the bustling city in a forest. Through the healing Korean variety show, ARMYs and Carats were able to watch their idols off stage, having fun in an environment that encouraged heart-to-heart conversations.
Merchandise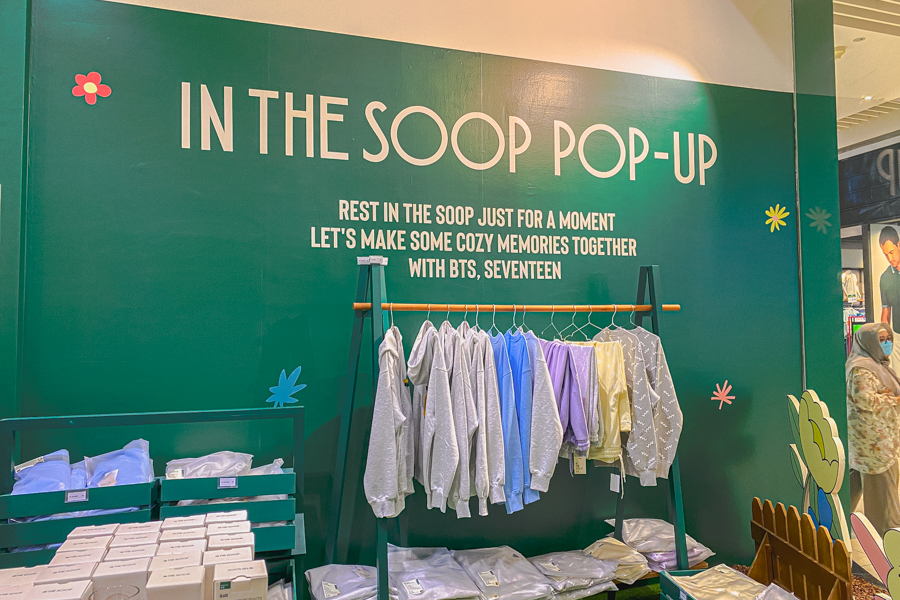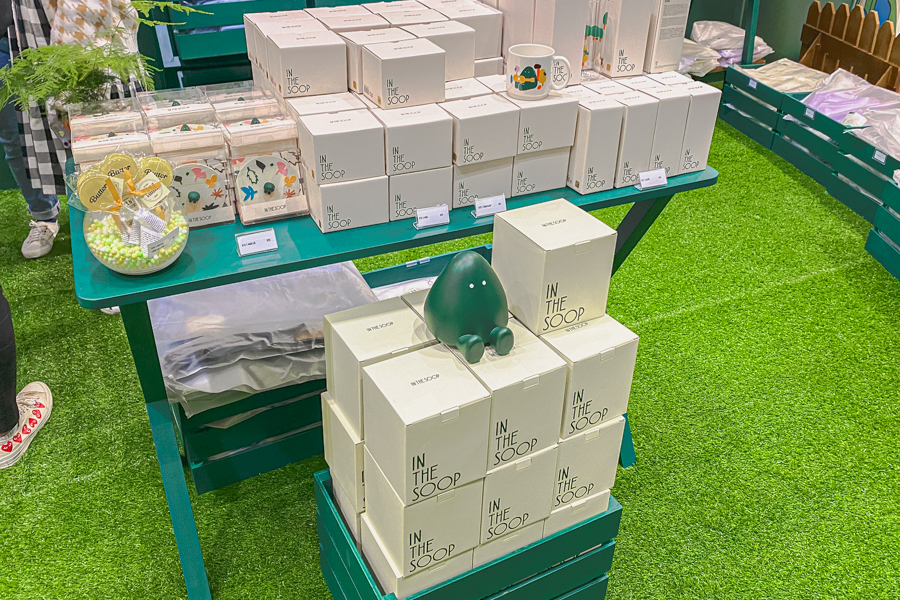 At the pop-up, you can find similar items worn by your favourite idols as seen in the reality show series, In The Soop. From T-shirts to fleece jackets with the cute SOOPY character, you'll probably be spoiled for choice. 
Not only that, but they also have items for your home such as aprons, plates, rugs, and even oven mitts! 
Self Photo Studio
For $10, you can opt for a photo session package that lets you take 10 shots per session or a 2-minute photoshoot (whichever comes first) and bring home a printed single 4R photo that comes with a limited-edition In The Soop design.
Those who spend over $100 in-store will be entitled to 1 free additional printed single 4R photo along with the full digital copies taken.
Camp Time
Get ready to snag your long-awaited items! Be sure to arrive early to get an assigned time slot ticket to enter the pop-up store. However, do be prepared to queue up because only a certain number of people are allowed in the store at one time.
In The Soop Pop-Up
Suntec City, North Wing, #01-476/482
11 Feb to 8 May 2022
*Follow MiddleClass.sg on Facebook and Instagram for more food, travel and trending stories!