No housing estate is complete without its own supermarket, and the new Woodleigh estate is no exception! Woodleigh Mall houses a new FairPrice Finest outlet which boasts its largest food hall concept to date in Singapore. 
Large Variety Of Goods
Like every FairPrice Finest, this outlet offers a large selection of goods and produce. There are over 11,00 products available with aisles dedicated to pasta, snacks, sauces and more.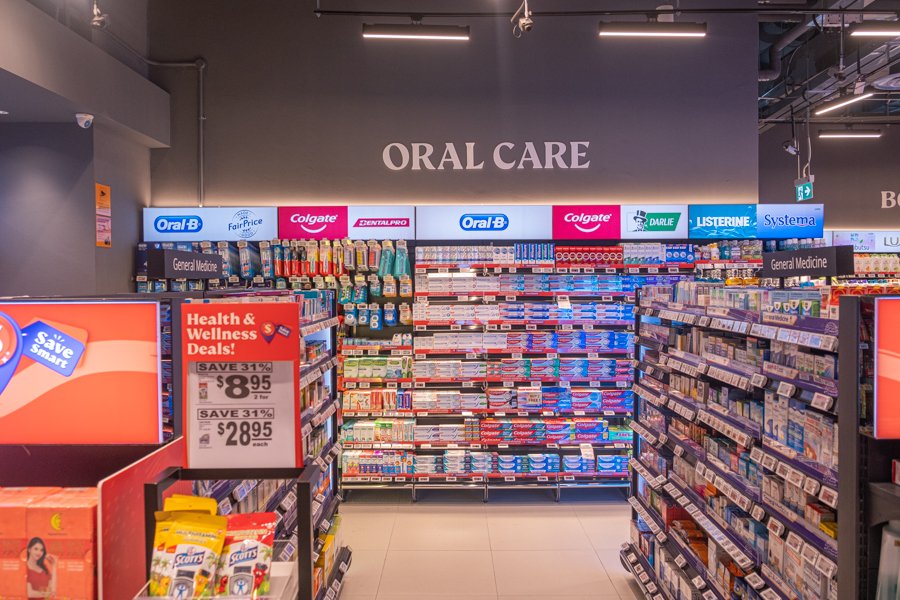 There are sections for medicine, oral care and even baby care. You're sure to find what you need here! Big bonus: It's open 24 hours. 
Largest Food Hall Concept
The biggest and most unique draw of this FairPrice Finest is the food hall! 
Here, you can get a whole slew of goodies from the 6 stalls including roasted meats, sushi and ready-made meals. 
Ready-Made Food Options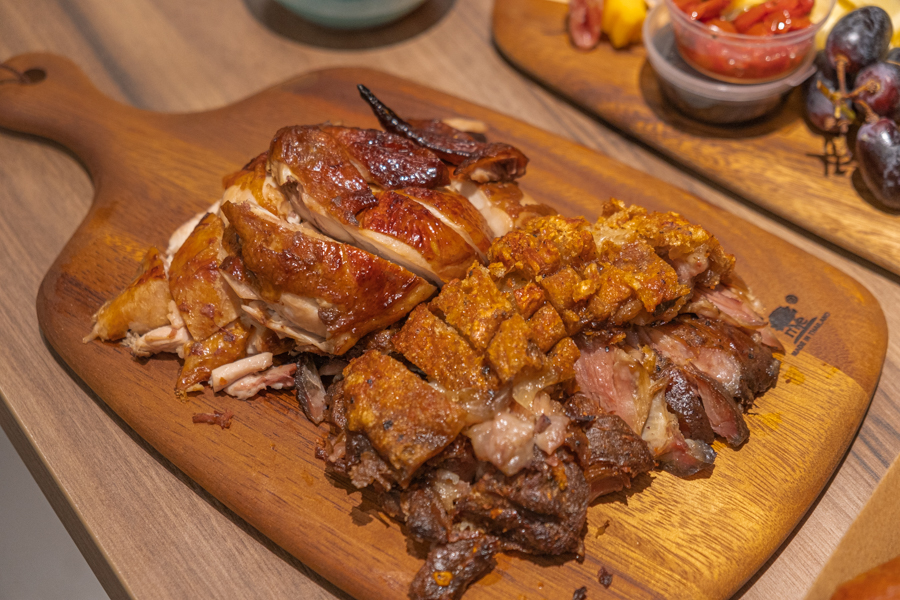 For a fuss-free dinner, grab a selection of roast meats from the Roasted Delights stall. You can get options like roast pork, chicken and char siew, which are also available with rice.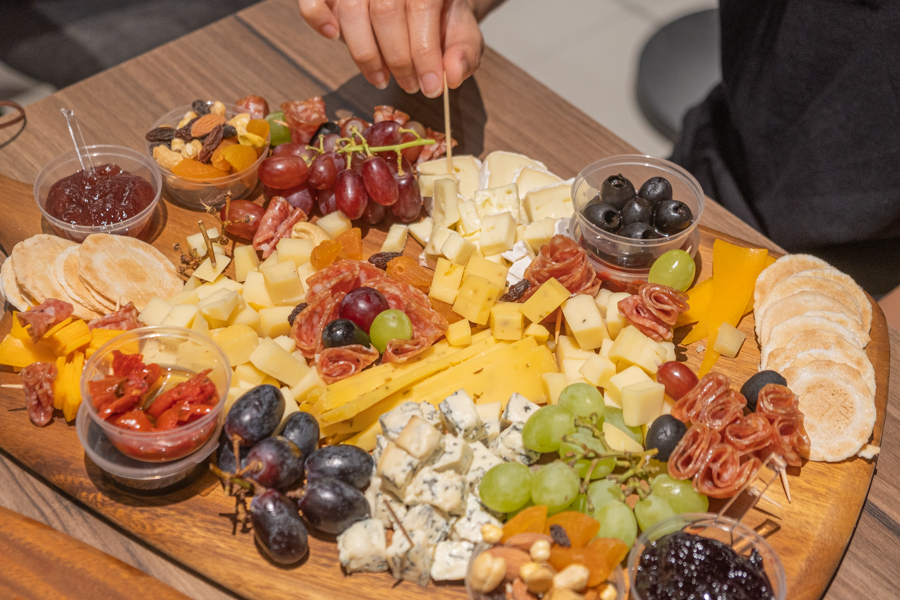 There's also a cheese section where you can customise your own Cheese Platter (from $4)! 
The price varies depending on the number of cheeses and meats you pick, with options like brie, cheddar and more. 
Pair your cheese platter with their selection of wines. There are also Japanese bento boxes and sushi platters for your choosing. 
The Grocer Cafe
You can now grab a hot coffee from Tiong Hoe Specialty Coffee at The Grocer Cafe, with different bean varieties available.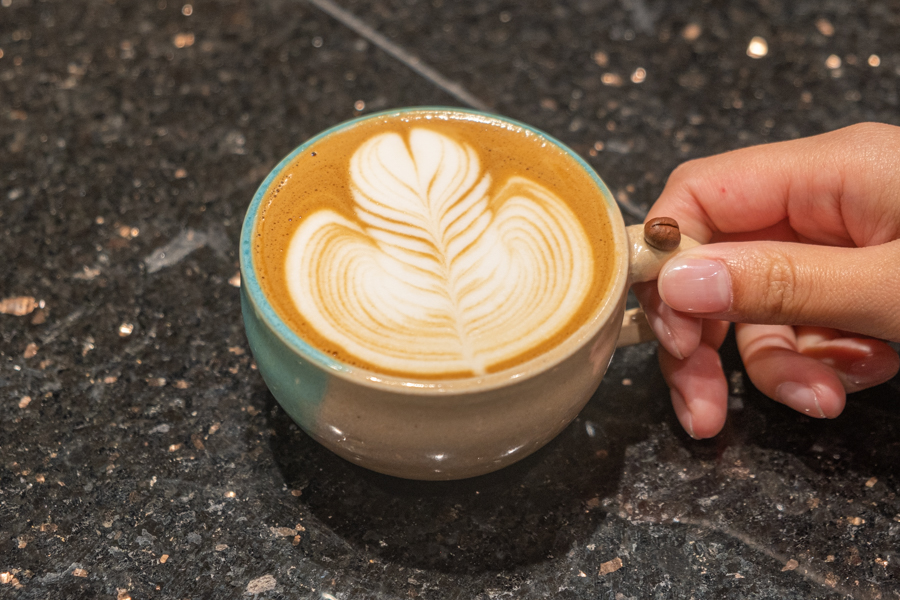 We tried the Hot Latte ($5.50) and it came with ornate latte art! This was nutty and fragrant but not acidic, which made for a pleasant cuppa. 
There are also cakes available from Bakehaus as well as fresh-baked pastries. We got to try a croissant that was practically the size of our heads! 
The Grocer Kitchen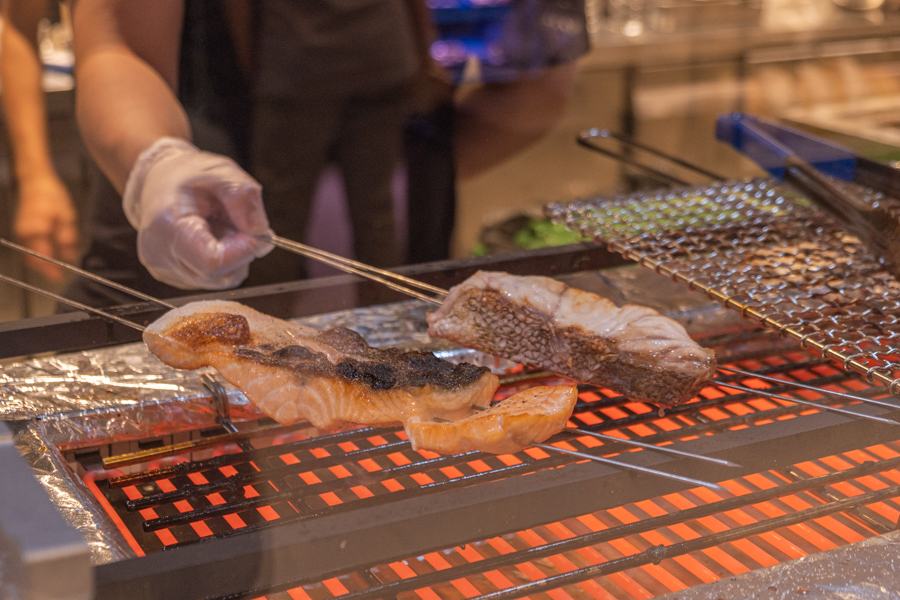 Another unique feature of this outlet is The Grocer Kitchen with a grill that will cook seafood for you on the spot!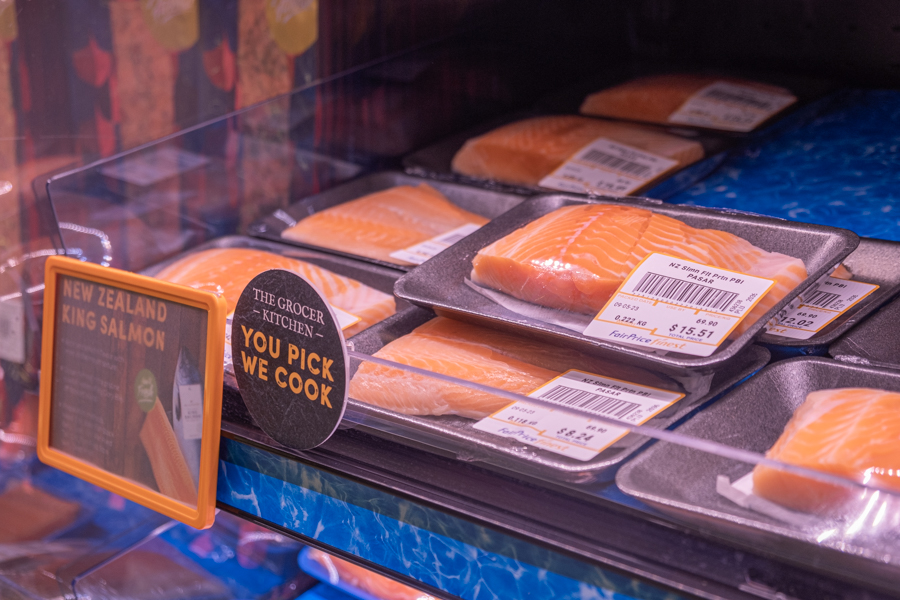 All you need to do is pick your seafood of choice and a sauce (Teriyaki or Shio Yaki) with an additional fee of $8.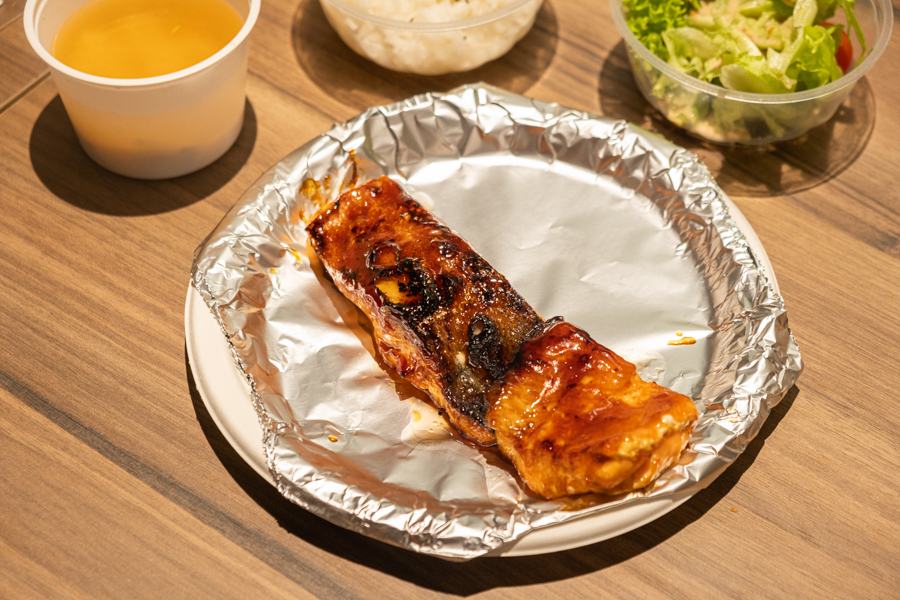 We got a Salmon fillet with Teriyaki glaze and it came with rice, soup and salad. This was worth the wait – it was grilled perfectly with a caramelised exterior. 
The fish was juicy and fall-apart tender. You can even get prawns and cod fish grilled! 
The Grocer Bar
For a little post-shopping pick-me-up, grab a Woodleigh-exclusive cocktail at The Grocer Bar!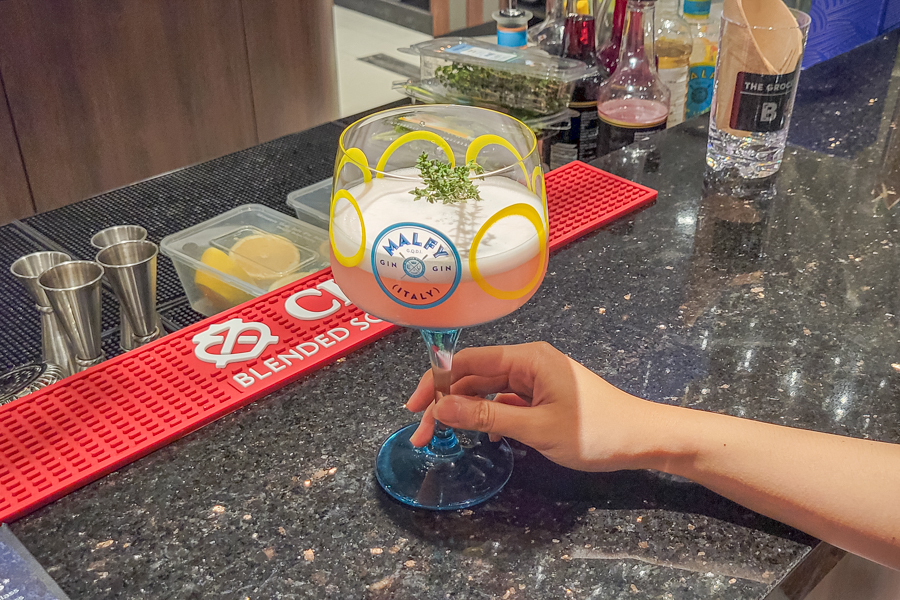 The Woodleigh Club ($15) and FairPrice Smash ($15) are cocktail collaborations with liquor brand Pernod Ricard, made fresh at the bar. 
There are also craft beers on tap from RedDot Brewhouse alongside wines and spirits for your choosing. 
Opening Promotion
To celebrate their launch, FairPrice Finest is offering a slew of promotions that are on till 29 May 2023!
Check them out here: 
FairPrice Finest In Woodleigh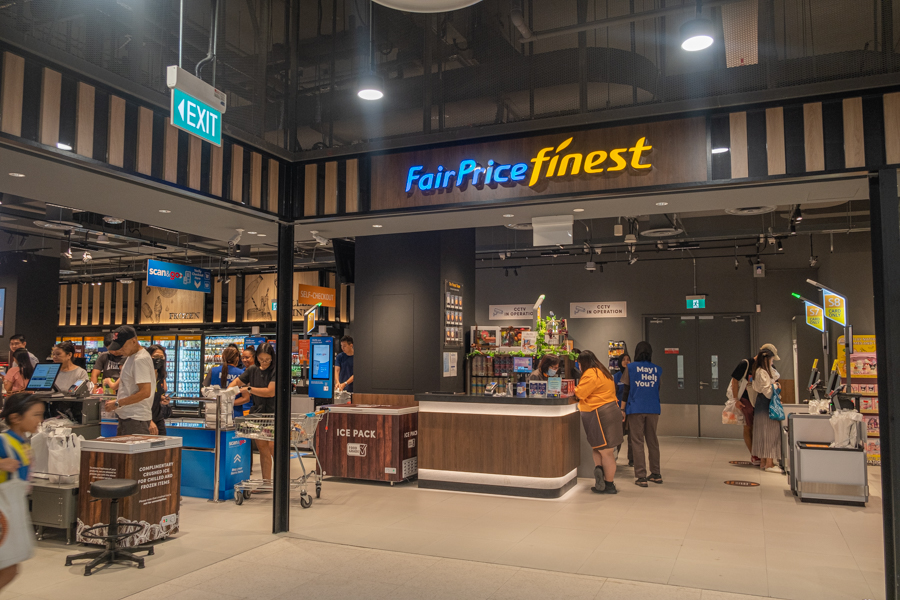 This new FairPrice Finest is sure to satisfy your grocery needs and satiate your hunger, and highly worth a visit! 
FairPrice Finest
#B1-32/33 The Woodleigh Mall 11 Bidadari Park Drive, Singapore 367803
Open daily, 24 hours
The Grocer Bar: 10am–10:30pm
The Grocer Kitchen: 10am–10pm
The Grocer Café: 10am–10pm
*Follow MiddleClass.sg on Facebook, Instagram, TikTok, and Telegram for more food, travel, and trending stories