When it comes to Korean BBQ in Singapore, Wang Dae Bak is bound to be one of the few restaurants that Singaporeans think of. The brand has opened Wang Dae Bak Grill, a new outlet at Holland Village, joining places like OMMA Korean Charcoal BBQ and Myeong Ryun Jinsa Galbi.
Korean BBQ Restaurant in Holland Village
Located on the 2nd floor of Holland Piazza, the restaurant is relatively hidden away but with so many posters pasted everywhere (you can spot them as you exit the MRT), one cannot help but know of Wang Dae Bak Grill's existence in Holland Village.
Take the escalator up from Chimichanga and you'll find the restaurant.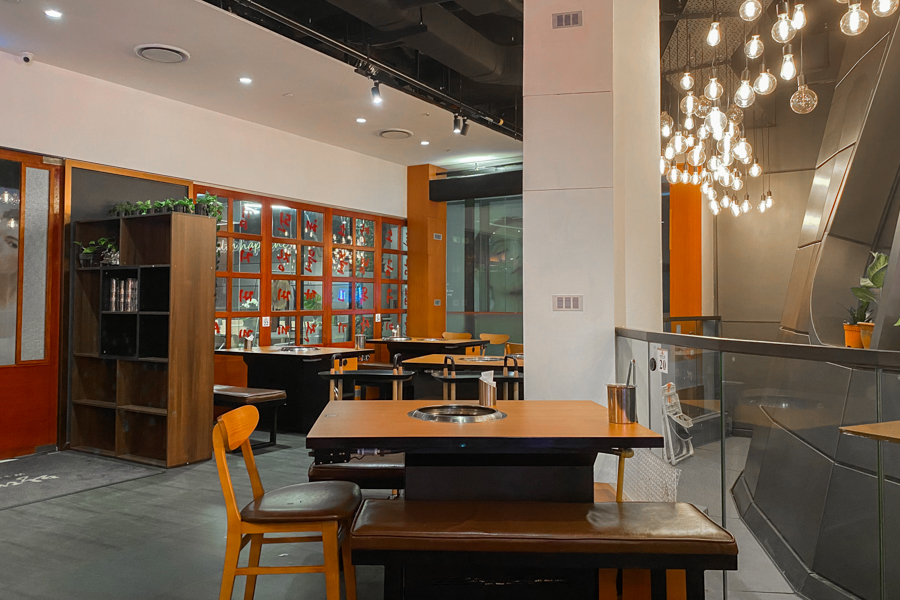 The first thing we realized when entering the restaurant was the absence of the iconic KBBQ vents above each table. They use gas stoves instead of charcoal here. The result was a smokeless KBBQ experience, and we didn't exit the restaurant smelling like barbecue!
Wang Dae Bak Grill Menu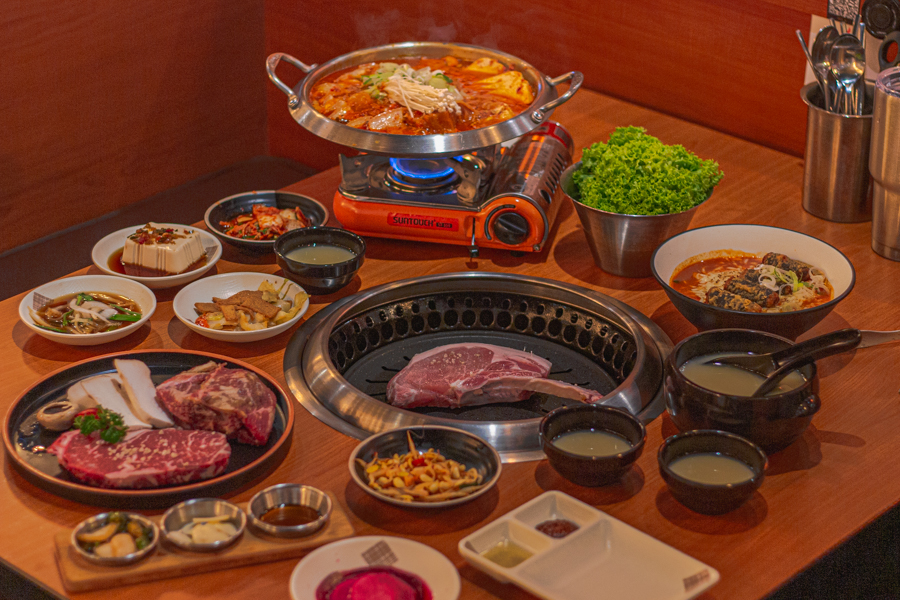 You'll find a wide selection of meats, from items like Iberico Pork Hangjeongsal ($27), Duroc Pork Belly ($26), U.S Prime Ribeye ($49), Pear Onion Marinated Chicken ($21), and more.
They also have Set Menus for those who want a combination of different meats. One, for example, is the Buddy Set ($58) which comes with Marinated Prime Ribs, Duroc Pork Belly/Collar, Flower Pork Belly, and Marinated Chicken.
Despite being a BBQ Restaurant, Wang Dae Bak Grill also has quite an extensive ala carte menu, with items like Gamjatang ($42), Jokbal & Bossam Set ($58), Honey Soya Fried Boneless with Truffle Fries ($27), and Truffle Jjajang Ramen ($13).
Like most Korean restaurants, we were served some banchan at the start of the meal, which featured items like kimchi, radish slices, tofu, fish cakes, and beansprouts. We especially enjoyed the fish cakes & beansprouts.
KBBQ Prime Set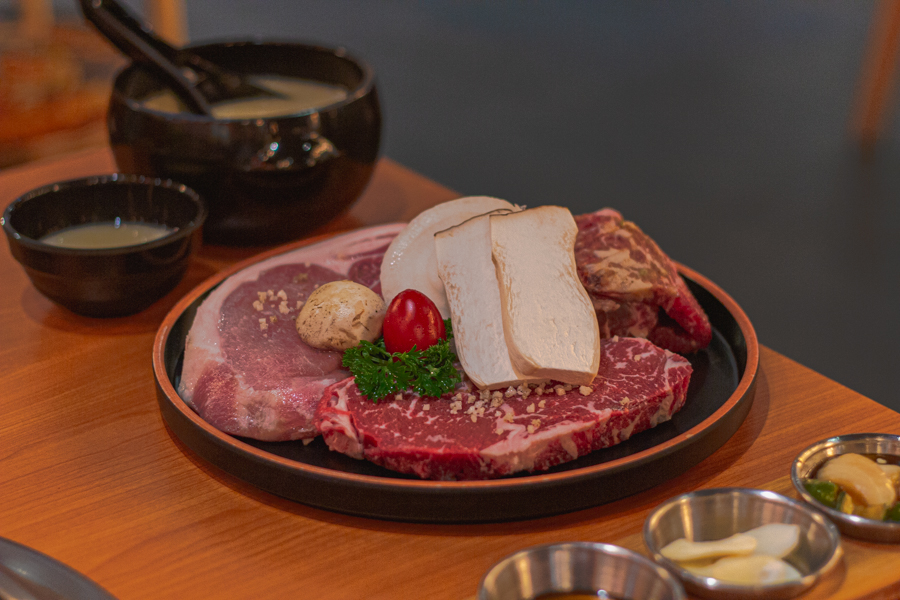 We got the KBBQ Prime Set ($98) which came with US Prime Ribeye, Marinated Bone-in Prime Ribs, and a whole Pork Tomahawk.
Since the restaurant was pretty busy, we had to grill our own meats. The Pork Tomahawk tasted amazing when cooked properly (we overcooked a few pieces sadly) and was packed with juices.
The Marinated Prime Ribs were also tender and flavorful and ended up being one of our favourites for the night.
Kimchi Stew with Pork Belly
The English translation, Kimchi Stew ($42) might not do justice to the actual dish, which is 묵은지 김치찜 in Korean (pronounced Mukeunji Kimchi-jjim). This dish features Mukeunji, which is aged and fermented kimchi.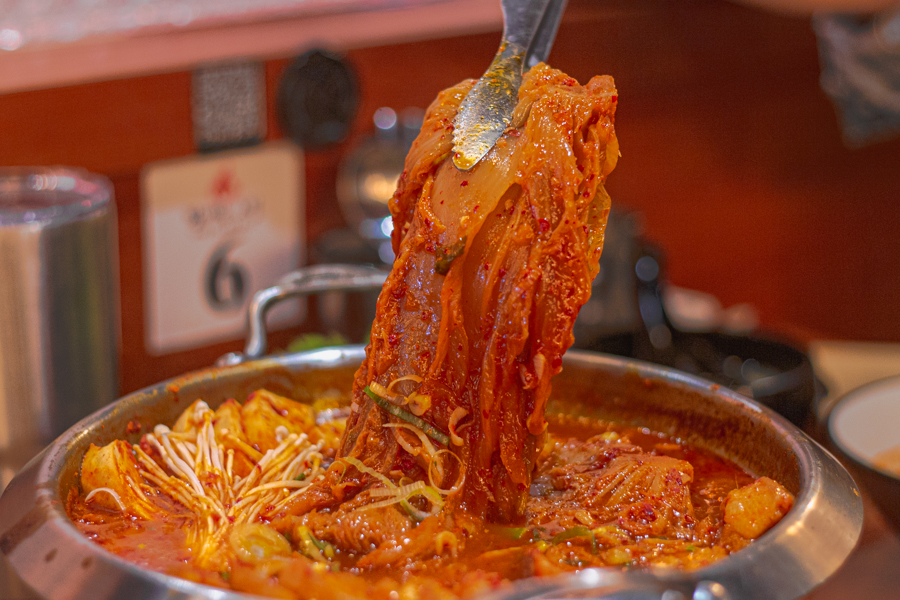 Inside the stew, you'll find an entire head of cabbage, served alongside slices of pork belly. The result was a stew balanced with sour, spicy, and umami flavours with melt-in-your-mouth pork belly slices.
Spicy Cheese Tteokbokki with Gimmari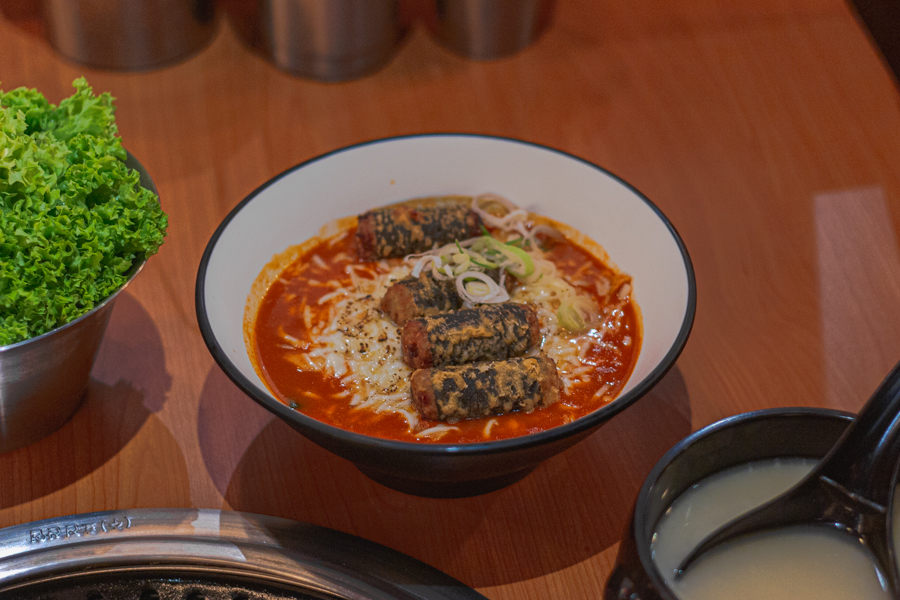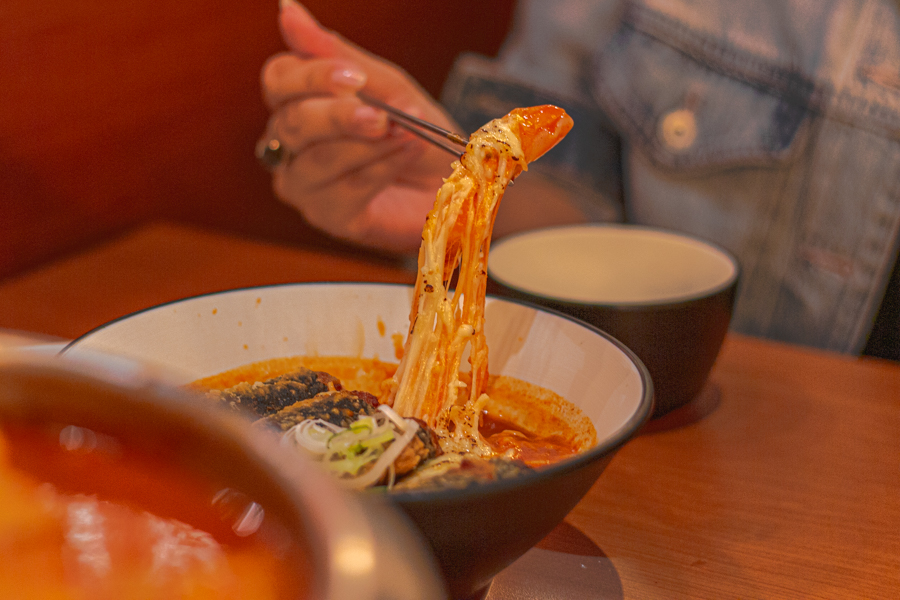 Coming with an amazing cheese pull was the Spicy Cheese Tteokbokki ($23) which wasn't too spicy and reminded us oh-so-slightly of rose tteokbokki. The crispy pieces of gimmari were perfect for dipping into the spicy rice cake sauce.
Wang Dae Bak Grill
The only unfortunate thing about Wang Dae Bak Grill is that it's not charcoal-based, and they don't have the refillable egg ring here unlike their Amoy & Cross St outlets. However, this was made up by the delicious side dishes and meat here, with the Kimchi stew being one of our highlights of the night.
Wang Dae Bak Grill
3 Lor Liput, #02-01, Singapore 277725
Mon, Wed-Sun, 11:30am-2:30pm, 5:30pm-10:30pm. Closed on Tuesdays.
*Follow MiddleClass.sg on Facebook, Instagram, and Telegram for more food, travel, and trending stories
*This was a media invite by Wang Dae Bak Grill. However, this is not a paid review, and all opinions are ours.