We can all agree that Korean ramyeon by itself is delicious. But various ramyun recipes such as mixing Chapghetti and Neoguri together prove that Korean instant noodles can be super versatile, resulting in lots of new dishes. One of the latest ramyeon recipes taking over the internet is Rose Shin Ramyun.
Rose recipes are a trending topic in South Korea currently, with various large brands serving items like Rose Tteokbokki and Rose Pasta. The sauce is usually a mixture of cream sauce with tomato, but in Korea, tomatoes can be replaced with gochujang at times.
The Rose Shin Ramyeon (로제 신라면) recipe got nearly 4.8k retweets on Twitter, with many who tried it highly recommending the dish. It's a fairly simple dish to make, so everyone can try it!
로제 신라면 Rose Shin Ramyun Recipe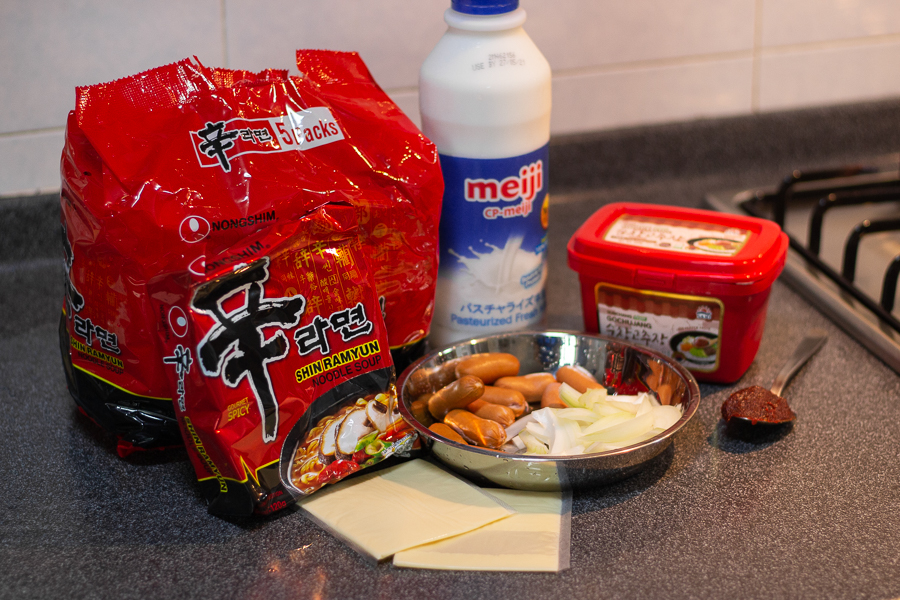 Ingredients needed:
1 packet of Shin Ramyun
500ml of milk
½ Tablespoon of Gochujang
½ Onion, sliced
Cocktail Sausages
Sliced Cheese (optional, but highly recommended)
Steps:
Add the milk to a pan and mix in the gochujang. (Don't boil first)
Tip: Use a larger pan as the milk might overflow if you're using a smaller pan.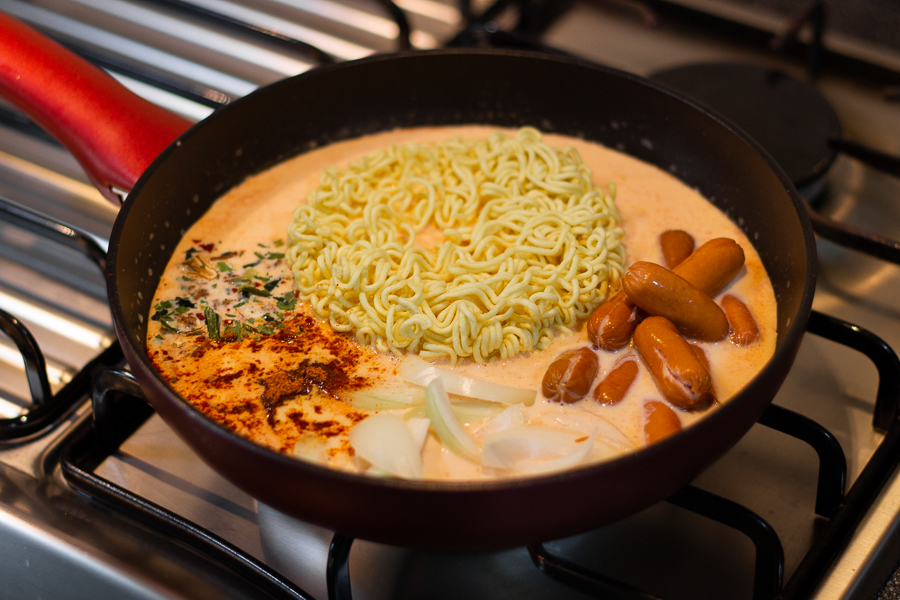 Once you've mixed the gochujang into the milk, bring it to a boil.
Add in the noodles, soup flakes, packet seasoning, onions, and sausages into the pan.
Mix and make sure the noodles are cooked
Add in sliced cheese for a creamier taste, mix and serve. You can top it off with some parmesan cheese as well.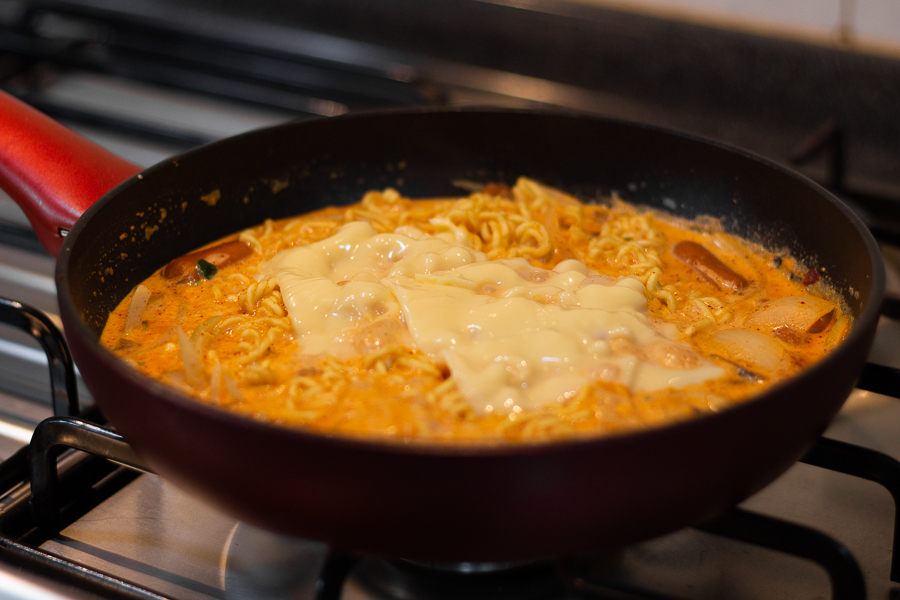 There you have it, it's that easy!
Rose Shin Ramyeon Taste Test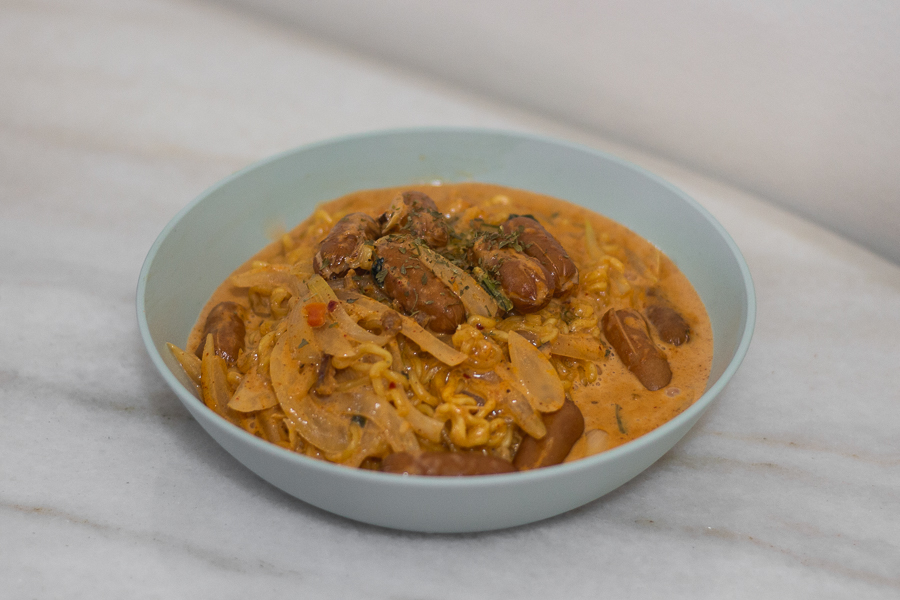 Since the dish uses milk instead of water to cook the ramyun, you can expect it to be very creamy. But with the addition of gochujang and the packet seasoning, there's a nice level of spiciness that makes the dish less greasy. Or in SG terms, less 'jelak'.
The addition of onions was a clever move as the crunchiness went really well with the noodles.
We would say that the spiciness is tolerable for people who can't take spice. However, if you're a spice lover, you can add in more gochugaru (Korean red chili powder) or more gochujang.
If you want a heartier meal, throw in a couple more ingredients such as mushrooms or leeks.
Viral Korean Ramyeon Recipe
During this stay home period, if you ever run out of things to cook, why not give this recipe a try. It's a quick hack for anyone wanting to eat pasta or something creamy but wants a little spice as well. If you're not so keen on something with this much milk, you give the Shin Ramyun Aglio Olio recipe a try!
*Follow MiddleClass.sg on Facebook, Instagram, and Telegram for more food, travel, and trending stories