When you think of Chinese New Year, what's the first thing that comes to your mind? For many of us, it's the delicious pineapple tarts! A symbol of wealth and fortune, pineapple tarts are a must-have for every household during this festive season. They are loved for their buttery crust and irresistible caramelised pineapple filling that leaves you wanting more with every bite. Read on down below to discover some of the most popular pineapple tarts that will satisfy your CNY cravings!
For those who prefer pineapple tarts with crust
Shangri-La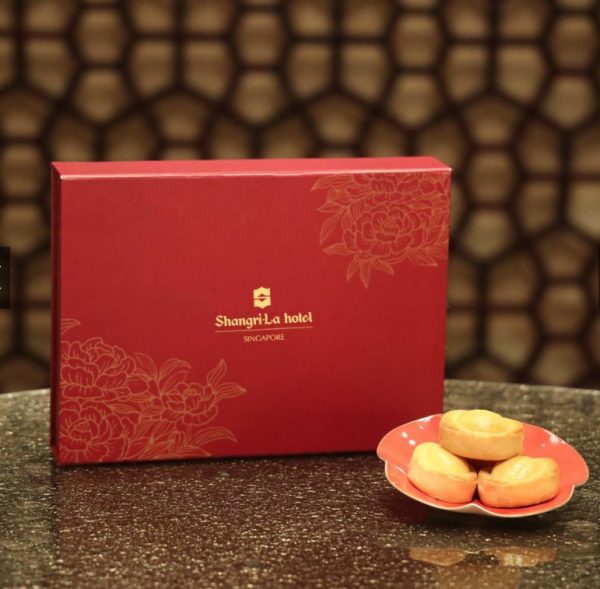 Shaped as adorable golden ingots, the Shangri-La's Prosperity Pineapple Tarts (10 pieces) will not only please your guests with its unique appearance but also with its yummy taste! As an exclusive collaboration with Shopee, purchasing these pineapple tarts also entitles you a chance to win a stay at the 5-star hotel (worth $888). Simply hit the minimum spend of $58 (purchase must include the Prosperity Pineapple Tarts) and follow the Shangri-La's official store on Shopee to participate! Giveaway ends 8 February 2021 and winners will be announced on 22 February 2021. Psst, use this voucher code – SHANGGWP – when you checkout to enjoy an additional 8% off your purchase with a minimum spend of $50!
Emicakes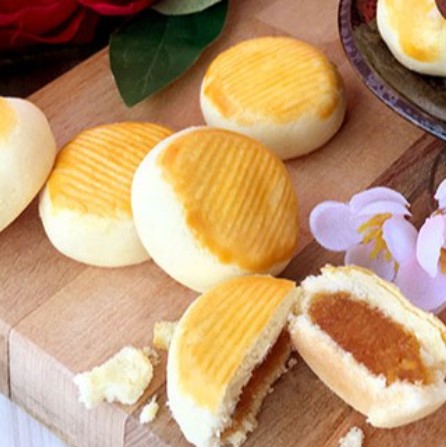 What happens when you marry cheese with pineapple tarts? You get Emicakes' pineapple tarts! Unlike regular pineapple tarts, these ones from Emicakes come with a hint of cheesiness on top of the tangle pineapple flavour. Additionally, the snack is inspired by pineapple cake tarts and hence, has a rather soft crust that melts in your mouth – something the elderly will appreciate!
SunnyHills
Prefer pineapple tarts which a stronger pineapple flavour? That's exactly what you will get with the SunnyHills' pineapple cake tart! They are made from pineapples on Taiwan's Ba Gua Mountain which boasts a stronger sour flavour. You can now get your hands on a fresh batch of SunnyHills' pineapple cake tart online conveniently! The brand exports a new batch every week directly from Taiwan to ensure you can enjoy the best quality and taste.
Old Seng Choong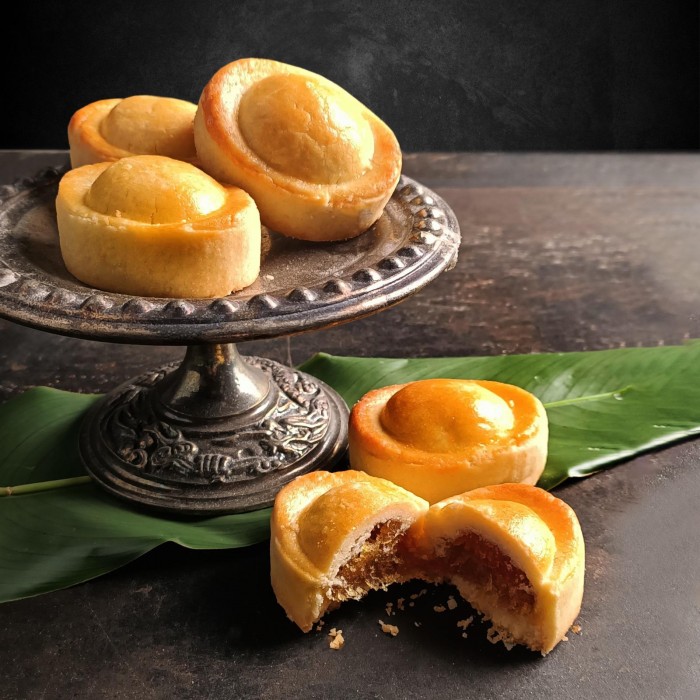 We featured Old Seng Choong's Emperor Herb Chicken cookies on our list of unique CNY snacks last year. For this year, Old Seng Choong launched pineapple tarts in the shape of Chinese gold ingots.
These bite-sized snacks contain a generous amount of pineapple filling and are baked to golden brown perfection. The brand has also Yuzu and Charred Gold Bakkwa Pineapple Tarts from those who prefer something fancier. Place your order online as soon as possible or head down to their stores to make your purchase.
For those who prefer pineapple golf ball tarts
Gin Thye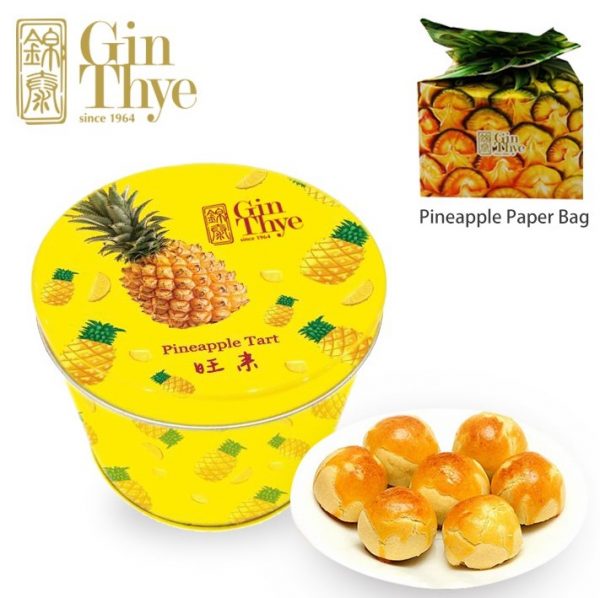 Pineapple tarts can sometimes be quite pricey, especially during the lunar new year. If you're out on a hunt for some budget-friendly tasty CNY snacks, you can end your search with Gin Thye. At only $15, the Gin Thye's pineapple tarts come in a prosperous bright yellow tin that'll look great on your Chinese New Year snack spread.
These gold ball-esque cookies have a subtly sweet taste with a tangy sourness – a well-balanced flavour that will not overwhelm your taste buds. It's no wonder Gin Thye has been going strong for more than half a century and is recognised as one of the best National Heritage Board of Singapore (HLB) bakeries!
LE Cafe Confectionery & Pastry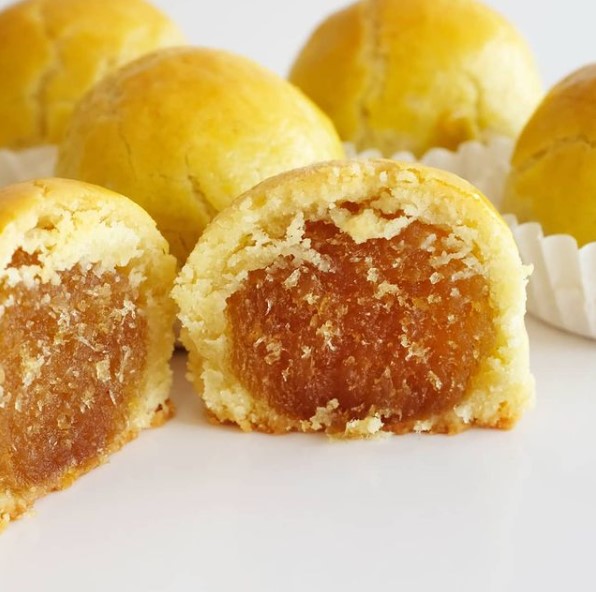 The popularity of LE Café's golf ball pineapple tarts is one of the main reasons why the zi char eatery converted to a full-fledged confectionery business in 1949. The highlight of these pineapple tarts lies in its filling. Not only is it flavourful, but it also boasts a soft yet chewy texture that's unbelievably satisfying. Can't get enough of their pineapple tarts? Here's some good news for you – they are available all year round!
Order via email or call them at 6337 2417.
Bengawan Solo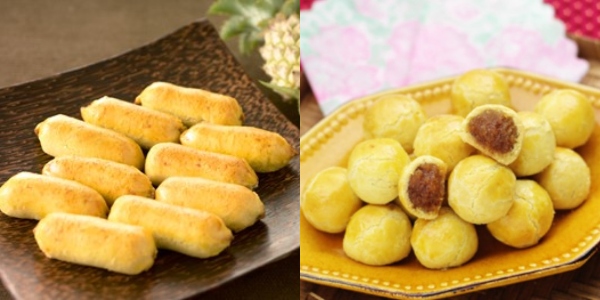 Many Singaporeans are familiar with Bengawan Solo, our go-to bakery for Pandan Chiffon Cake and Kueh Lapis. But did you know that Bengawan Solo also makes amazing pineapple tarts too? To cater to different preferences, the bakery produces both bolster-style and golf ball pineapple tarts. Both types are made with the brand's delicious pastry and tantalising pineapple jam that's caramelised over a slow flame to bring out its best flavour.
Order at their physical stores.
New Moon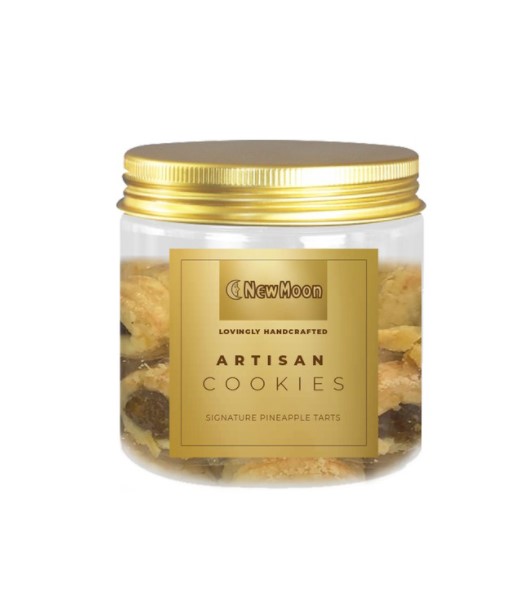 Known for their quality abalones, New Moon has ventured out into confectioneries starting with these signature pineapple tarts! These handmade goodies are made from 100% natural ingredients and free from MSG, colourings and preservatives. They will make great CNY gifts for your health-conscious friends or even the elderly!
For those who prefer open-faced pineapple tarts
Bake Inc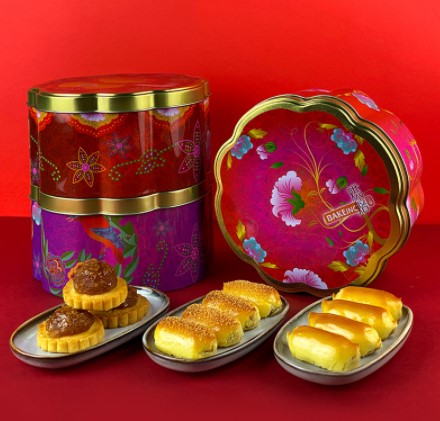 Bake Inc has perfected their open-faced pineapple tart recipe by folding a generous amount of butter into the dough to create a melt-in-your-mouth texture. To complement the fragrant crust, the brand chose to use Sarawak pineapples which are moist and sweet.
Rainbow Lapis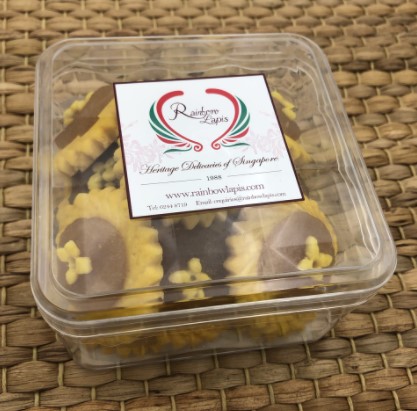 Treat yourself to some authentic pineapple tarts created based on a recipe that has been passed down for generations here at Rainbow Lapis! The Rainbow Lapis' pineapple tarts feature a heart-warming homely flavour with mouth-watering pineapple jam that will have you hooked! We also love its simple and modest packaging that allows you to admire these scrumptious treats in its full glory. It'll make a great festive gift for your colleagues and friends!
Sink your teeth into pineapple tarts
From crust to pineapple jam, these pineapple tarts are bound to impress your guests and family! Not a fan of pineapple tarts? Whether it is green pea cookies or even bak kwa, you can snag these delicious goodies from Shopee at great prices!
If you're a first-time Shopee user, you can enjoy $7 off with a minimum spend of $15 from now till 30 April 2021 using the code 'SHOPEEXMDC'.
This article was first written by Shopee Singapore, and repurposed with permission by MiddleClass. Disclosure: This article contains some affiliate links.