You've heard of omakase and teppanyaki, but have you tried them together? Kou Teppan is a new restaurant in Great World City offering a premium omakase teppanyaki experience. The multi-course meal presents some quality ingredients cooked fresh in front of you! It's one of many new Japanese restaurant concepts here in Singapore. 
Sleek & Stylish Design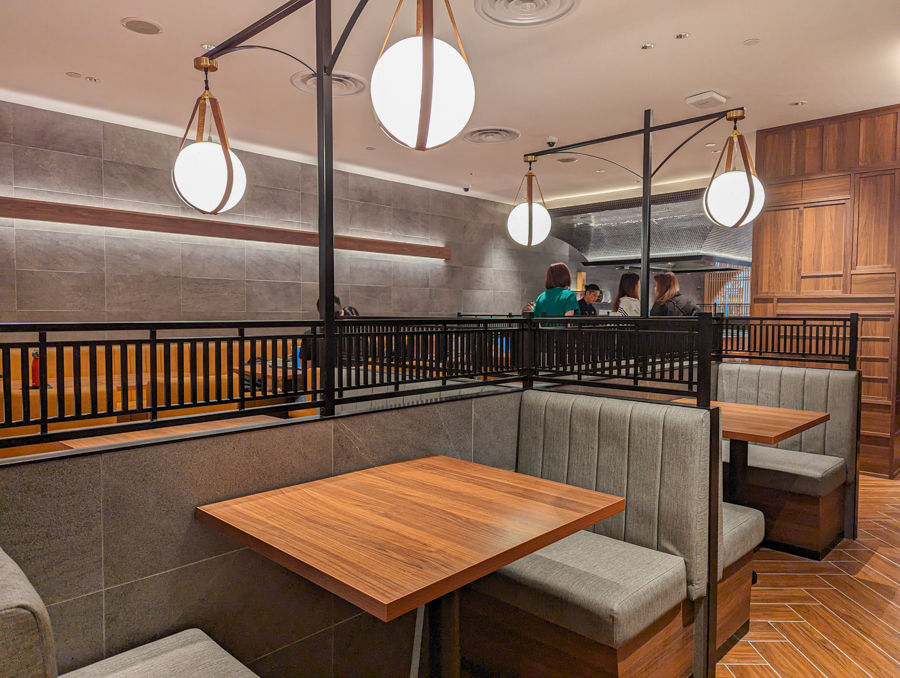 The restaurant exudes comfort and luxury, with sleek wooden panels on the walls and modern lighting fixtures.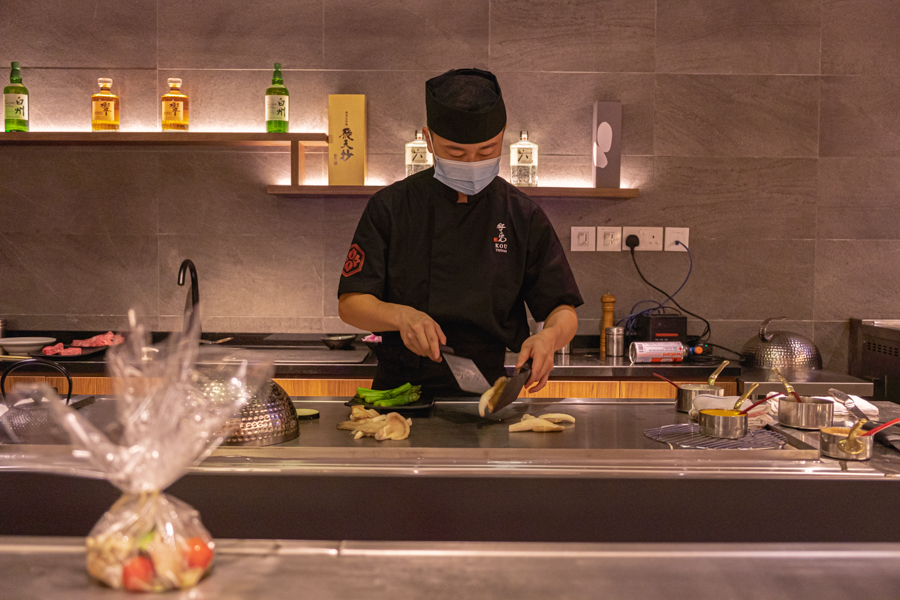 There are two large teppanyaki grills with accompanying seating. Each seat has access to a long 'personal' grill so your food can be served directly in front of you!
Beside Kou Teppan is Haku Sushi, their sister sushi omakase concept. We did not get to try Haku Sushi but we hear their menu focuses on Kansai-style sushi!
Kou Teppan Menu
The menu is streamlined and only offers two omakase sets – Enya ($58) for lunch and Hino ($88) for dinner. 
The lunch set has 6 courses with 3 kinds of appetisers, a main and soup. Main options include Japanese pork, seasonal fish and Hokkaido scallops. You can top up $10 for A5 Wagyu! 
There are add-ons like Teppan Japanese Oyster ($12 for 2) and Haku Seasonal Dobinmushi ($12). 
We got to try the Hino omakase, which comes with 8 courses. 
Chef's Appetizer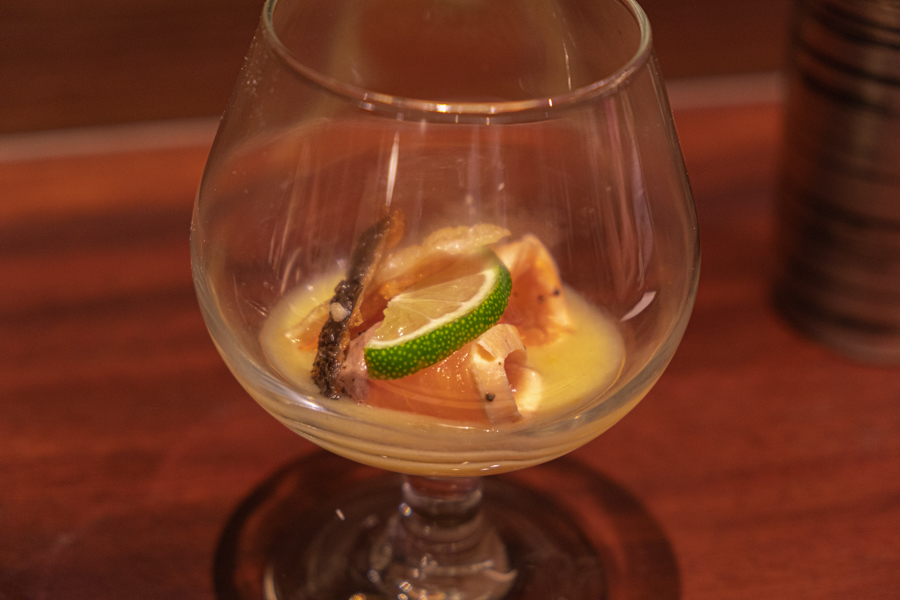 The meal begins with 3 types of appetizer – a Smoked Salmon Tataki, Tamago Tofu and Scallop Flambe. 
The Smoked Salmon Tataki was infused with applewood smoke, providing a pleasant sensory experience. It came with a tangy citrusy sauce which complemented the salmon. The crispy salmon skin bits added a nice texture!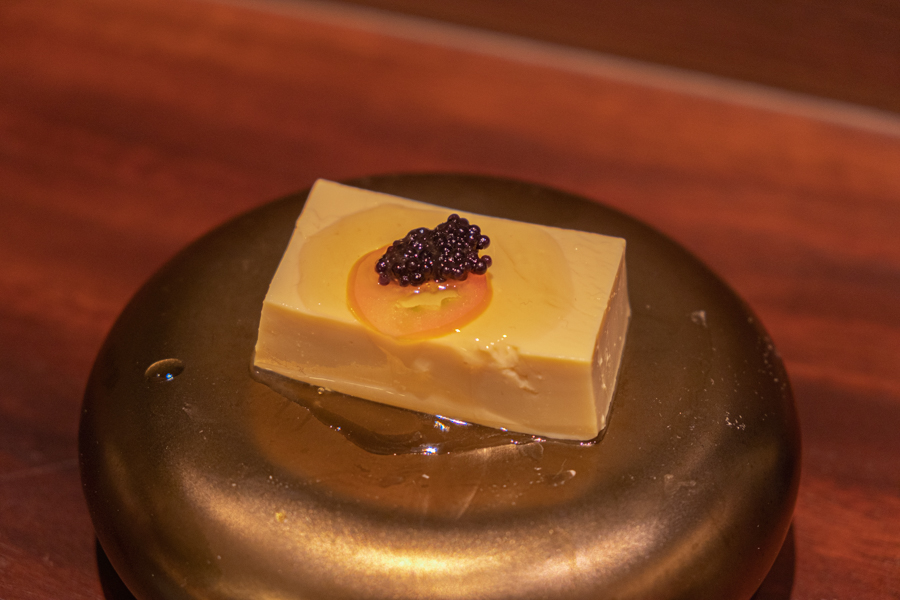 Simply served with some caviar, the tamago tofu was silky and smooth. It was not memorable but had a pleasant mouthfeel.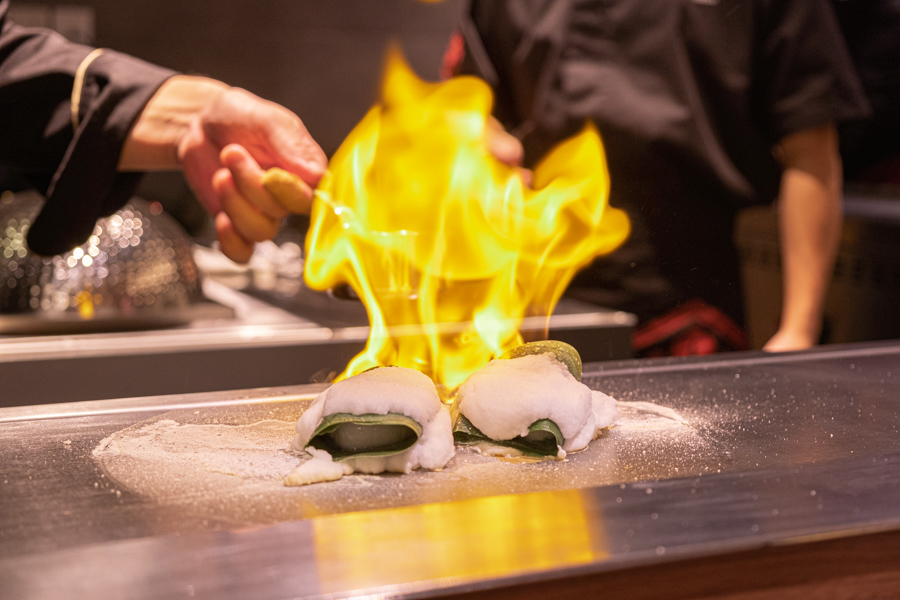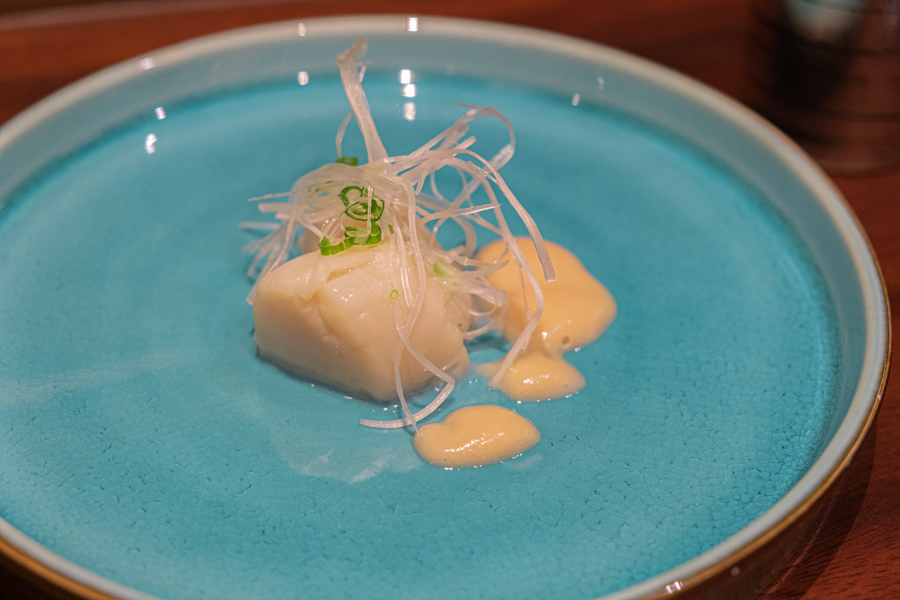 A show-stopper was the Scallop Flambe, lit aflame with brandy. The flambe is more for show than flavour, but the scallop itself was fresh and had a nice sweetness. 
Seasonal Soup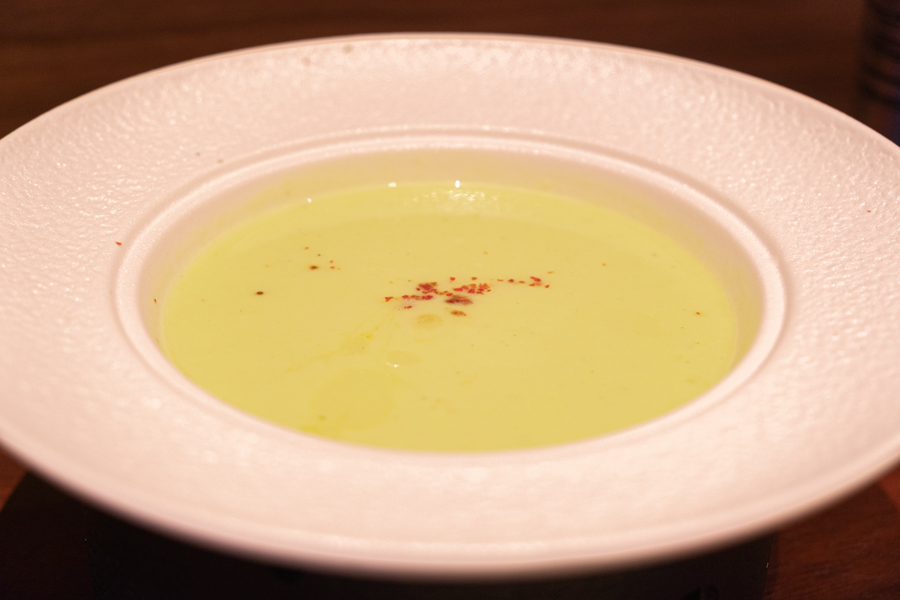 The soup was tried was an Edamame Cream Soup. It came served with ikura and a red pepper that had a distinct floral taste. 
The idea of warm ikura might seem weird but it worked well with the earthiness of the soup! 
Seasonal Japanese Vegetables with Uni Sauce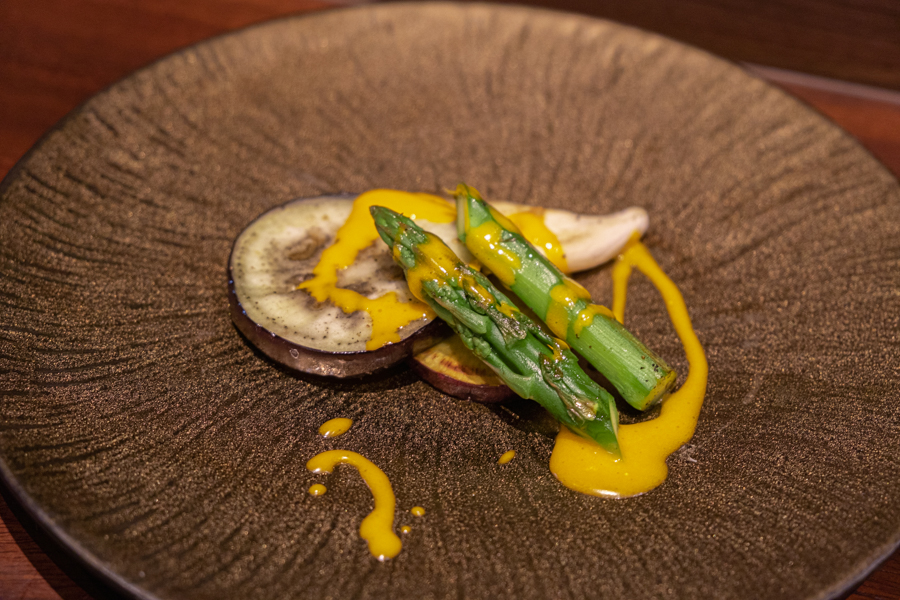 The dish came with eggplant, asparagus, sweet potato and mushroom. Each item had a great 'freshness' and was cooked well. 
The housemade uni sauce was rich and salty, providing additional seasoning to compliment the plain vegetables.  An effective way to enjoy vegetables! 
Seasonal Fish Cartoccio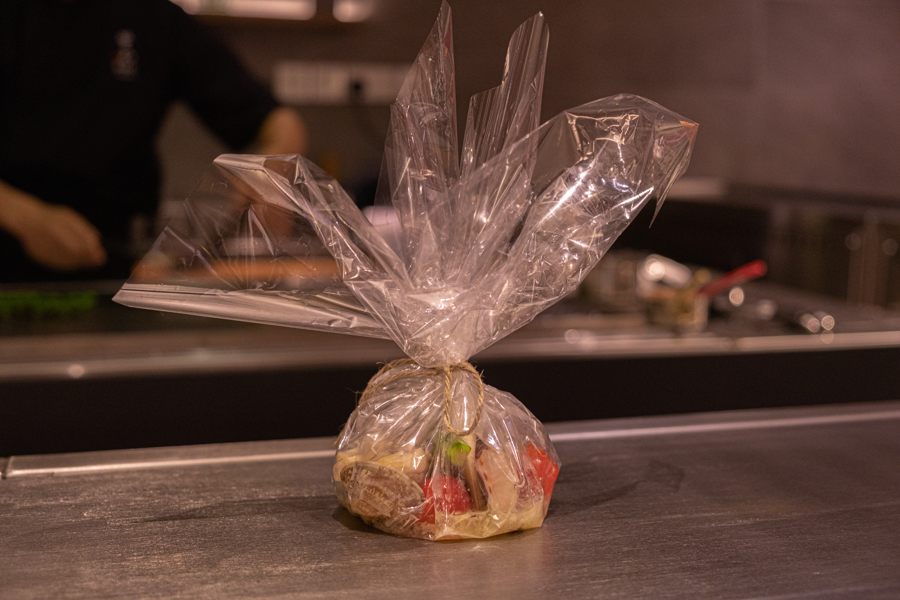 Early into the meal, head Chef Sawada Ko put a mysterious parcel on the grill and let it slowly cook through the courses.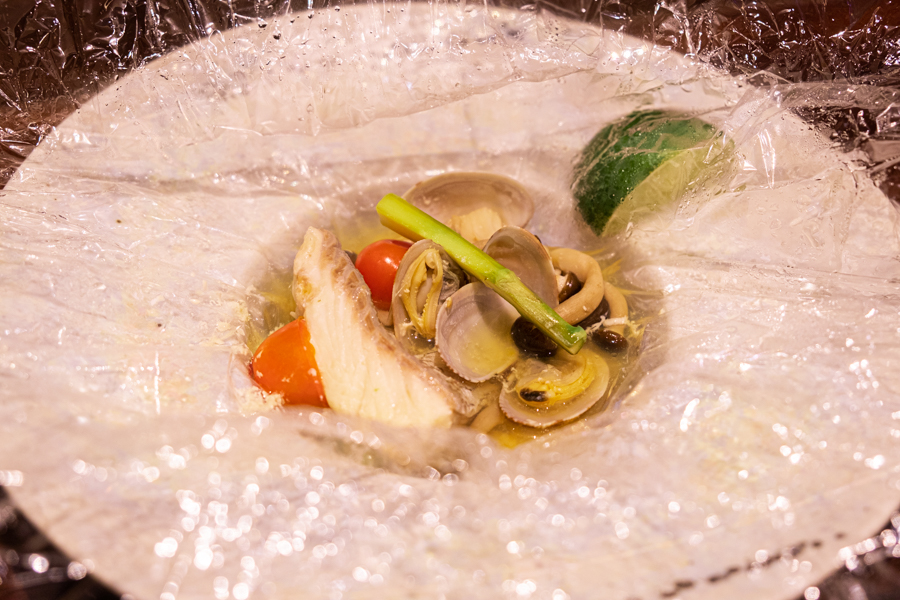 That parcel is the Seasonal Fish Cartoccio, packed with clams and fresh fish. The fish was tender and sweet with a burst of umami from the tomatoes. 
The highlight was the broth of natural juices of the ingredients that had collected in the bottom! It was sweet, savoury and worth savouring every bit. 
Main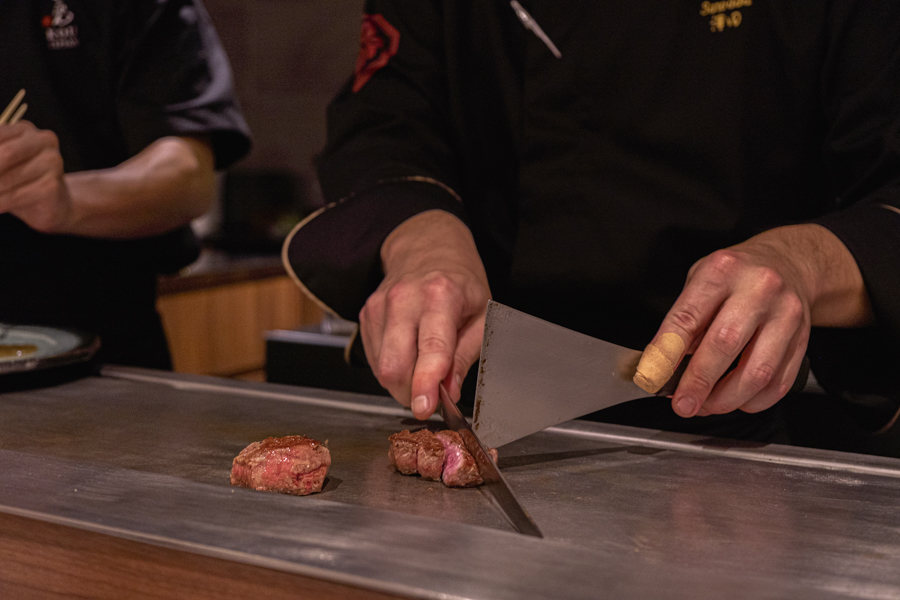 We opted for Japanese A5 Wagyu, but there are non-beef options like Pork and Lobster (an additional $40).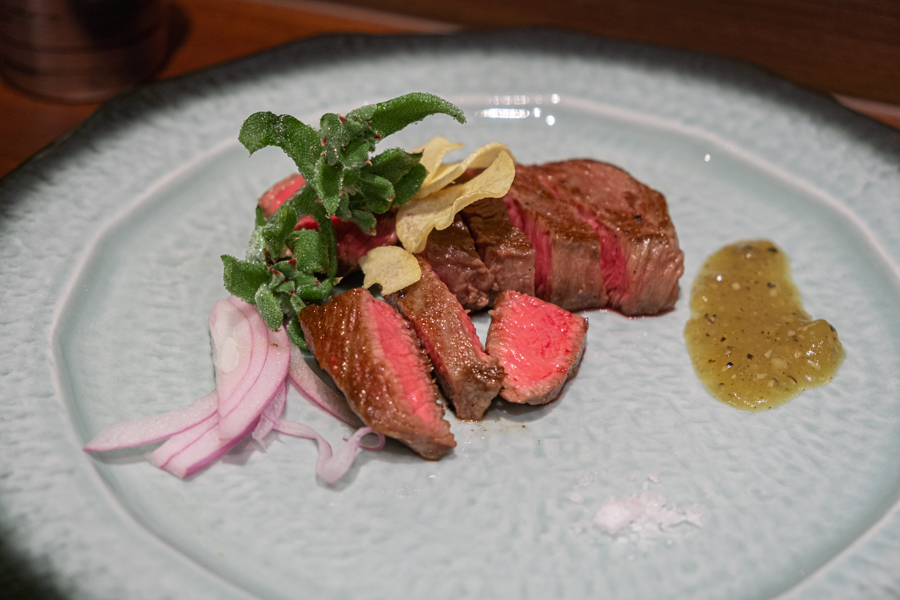 Like the scallops, the steak was flambed before being served with housemade pepper sauce. This was a highlight of the meal! It was perfectly pink in the centre and melt-in-your-mouth tender, with the richness of Wagyu. 
Kou Okonomiyaki
The okonomiyaki was served with a rich cream sauce. We noticed this was only a half serving, which might be in consideration for the next course (fried rice). 
The sauce provided a potent salty flavour to the okonomiyaki, which might be an acquired taste. We liked it but felt that more vegetables could be added to provide more crunch as it was quite soft. 
Japanese A5 Wagyu Kamameshi
The final savoury course is a choice between Japanese A5 Wagyu Kamameshi or garlic fried rice. We opted for the Kamameshi – rice cooked in an iron pot.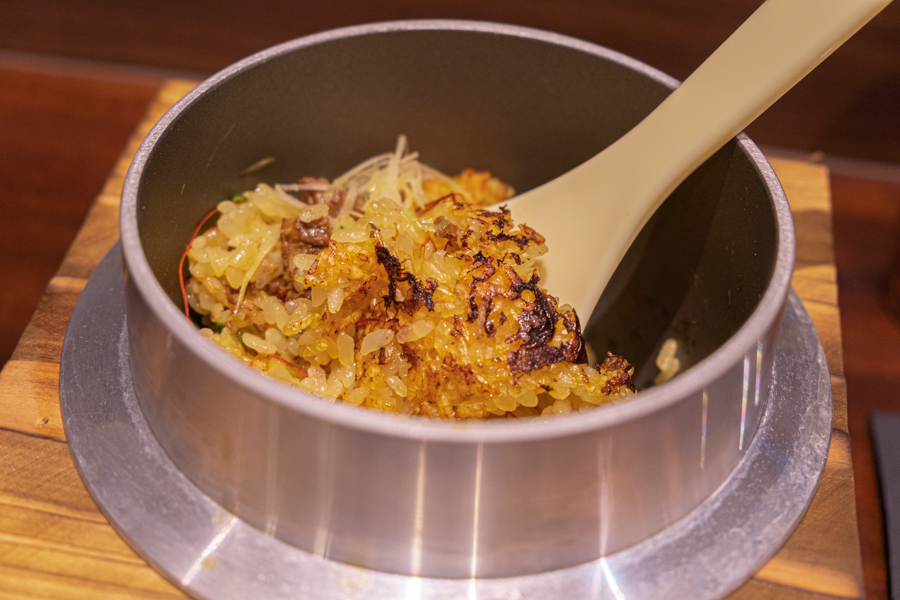 There was a crunchy bottom which provided a nice textural contrast. The rice was seasoned with a savoury soy sauce and had an enjoyable fragrance. 
Chef's Dessert
The dessert was a matcha terrine with ice cream. This was a great dessert, with a notable matcha fragrance and a slightly creamy texture. It paired perfectly with vanilla ice cream!
Omakase Teppanyaki In Singapore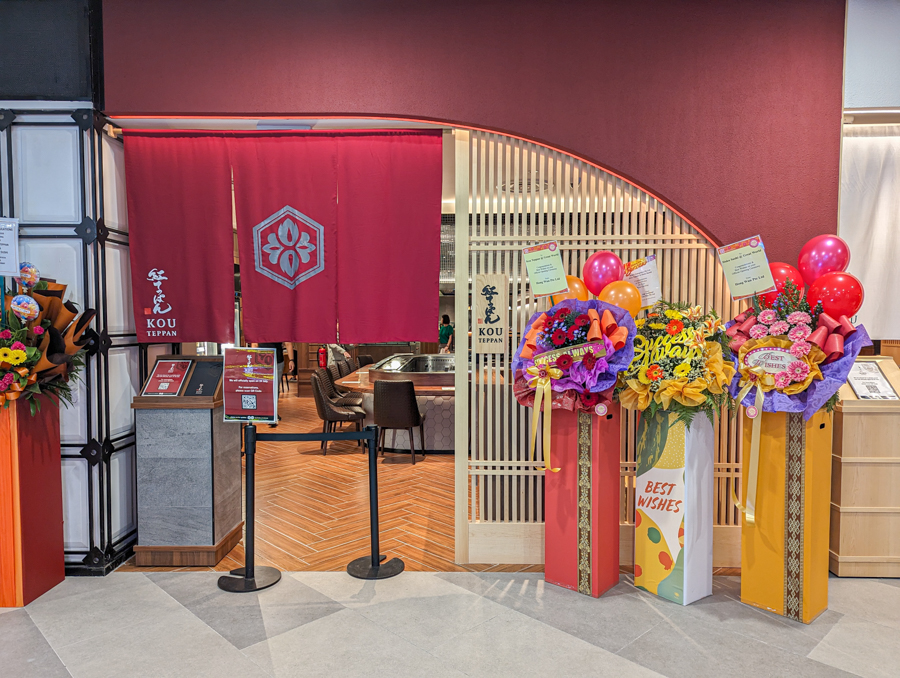 Kou Teppan offers a comfortable and non-intimidating dining experience with quality ingredients and a fun show! It's a nice place to bring your friends or a date to enjoy a celebratory meal. 
Kou Teppan
#B1-134 Great World, Kim Seng Promenade, Singapore 237994
Open daily, 11.30am-3pm, 5.30pm-10pm
*Follow MiddleClass.sg on Facebook, Instagram, TikTok and Telegram for more food, travel, and trending stories