With outlets at HillV2 and Great World City, Joyden Canton Kitchen serves unpretentious Guangdong cuisine. Now, they're offering a limited time abalone menu with 3 delectable seasonal creations from now till 6 November 2022! 
Enjoy Abalone Three Ways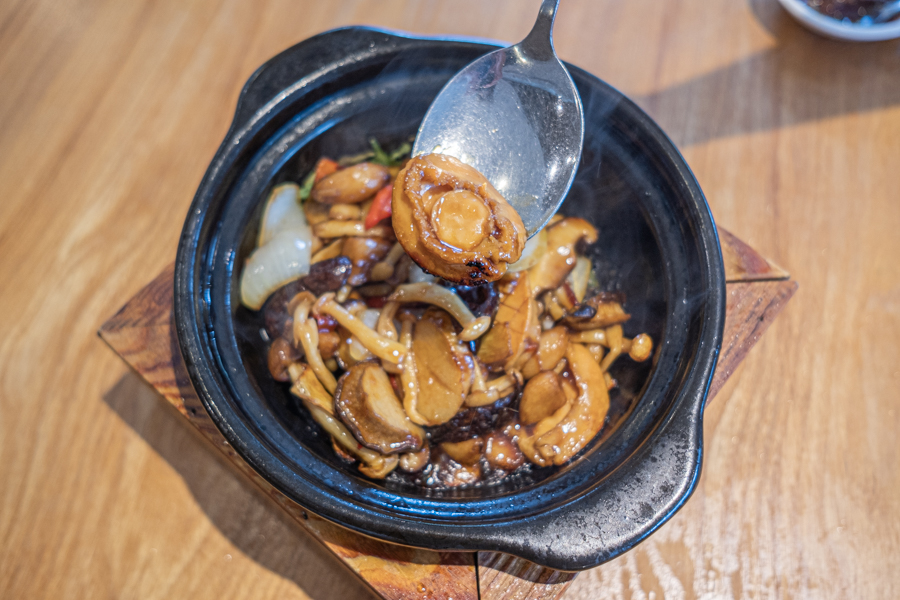 The three menu items highlight abalone with other fresh ingredients like chicken and seafood. The Abalone Braised with Oyster Mushroom in San-Bei Sauce ($36) features a generous amount of tender abalone pieces with succulent abalone, oyster, shiitake and shimeji mushrooms. The San-Bei sauce had a deep soy sauce flavour which was permeated with the fragrance of Thai basil, pairing very well with white rice.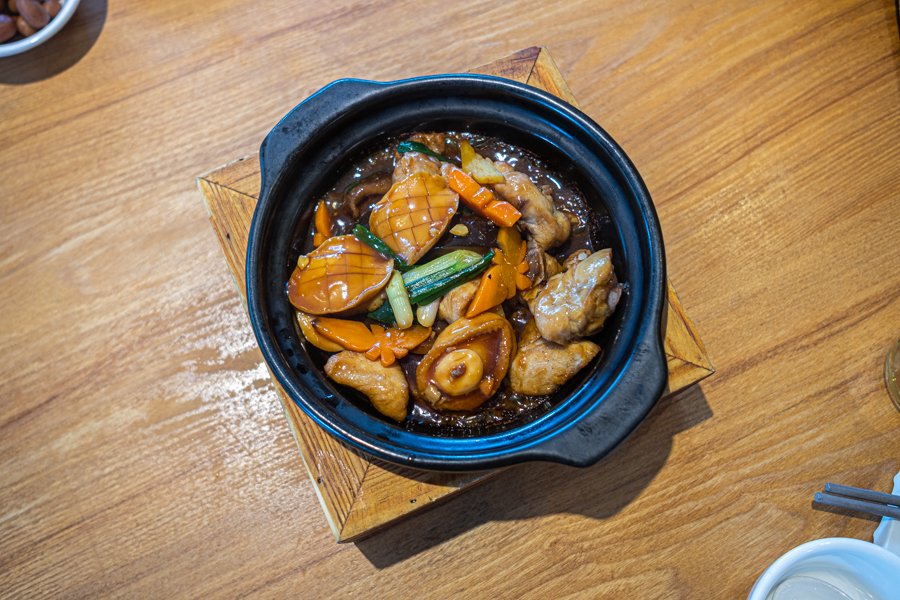 On the other hand, the Braised Chicken and Abalone with Ginger and Spring Onion ($36) had pieces of chicken in a fragrant gravy, with the familiar aromatics of ginger and onion. The abalone was tender and coated in the sauce, making for a satisfying bite. Plus, the dishes are served in a hot claypot, adding a smokey, caramelised flavour for an added dimension.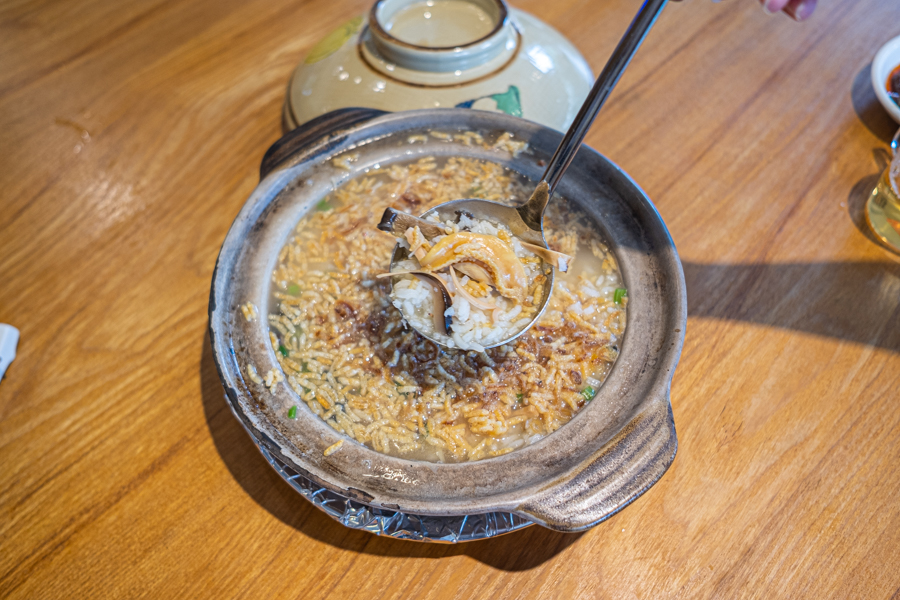 The Abalone and Seafood Rice in Superior Broth ($32)  was a highlight, with a rich seafood broth generously topped with abalone, clams and dried squid. Despite its unassuming look, the dish was packed with the umami and sweetness from the fresh seafood and was absorbed into the rice. It's also garnished with puffed rice and fried onions when served for a nice crunch. 
You can also get their lineup of crowd favourites like the Cod Fish Steamed with Homemade Ginger Sauce and Hua-Diao Wine ($42) and 'Moonlight' Rice Vermicelli with Egg White and Scallop ($22), classic Guangdong dishes that are well-executed. All the dishes were well-seasoned but not heavy-handed, making it good for elderly and children. 
If you're looking for a comfortable, family-friendly space that serves comforting yet elevated Chinese cuisine, consider visiting Joyden Canton Kitchen. You can make reservations online here. 
Joyden Canton Kitchen
#02-21 HillV2, 4 Hillview Rise, Singapore 667979
Monday-Sunday, 11.30am-3pm, 5pm-9pm 
*Follow MiddleClass.sg on Facebook, Instagram, and Telegram for more food, travel, and trending stories