Drinking is one of the most common things to do in South Korea, and alcoholic beverages like soju can be easily found anywhere – from convenience stores, and restaurants to drinking establishments like pubs and bars. Today, we're introducing 'Gamaekjip', a more unique place to drink in Korea, where you can experience a true, local atmosphere.
What Is A Gamaekjip?
Gamaekjip (가맥집), when directly translated, is known as a shop beer house. A Gamaekjip is usually a convenience store or simple neighbourhood supermarket where you can shop for items like snacks, ramyeon, and drinks.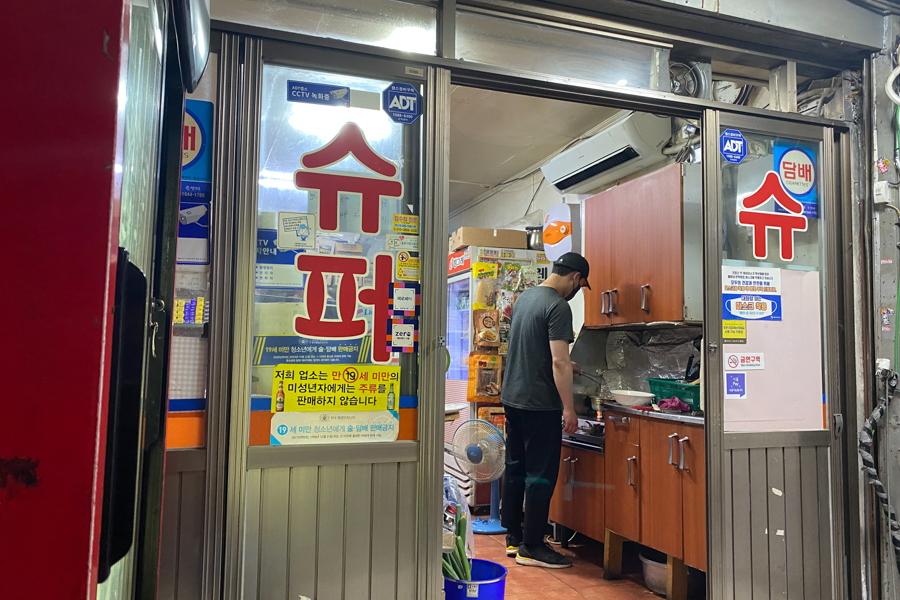 They operate during the day as a usual mart, and at night, tables and chairs are laid out in front of the store, and visitors can sit down, grab a beer from the fridge and enjoy an alfresco drinking session.
Gamaekjips are usually very casual, so don't expect a lot of service when you visit one. Simply walk inside the mart and grab what you want. The only times when you'll need the owner's attention is when you're ordering and asking for the bill.
Gamaekjip Near Gwangjang Market
Located near Jongro-5-ga station is Hayeong Supermarket (하영슈퍼), a place where you can have a different local drinking experience.
The space isn't very big, but there are a couple of tables outside the store where locals can be found drinking in pairs or groups.
The menu here is simple, offering different types of anju to go with your alcoholic beverages. Here's the menu offered by Hayeong Supermarket, along with English translations provided by us.
Most locals can be seen with items like Hwangtae (10,000won) which is grilled dried pollack, Ramyeon (3,000won), and Grilled Pork (10,000won).
We couldn't miss the chance of having Ramyeon along the streets of Korea, so we picked our choice of ramyeon from the shelves and passed it to the owners, who cooked it and served it along with some kimchi.
Along with that, we also had Nogari (Young Pollack, 10,000won) which was nicely grilled with a lovely smoky aftertaste.
A Gamaekjip experience is not complete without a bottle of soju. Simply grab one from the fridge and ask for a soju glass before saying jjan!
Unique Drinking Experience in Korea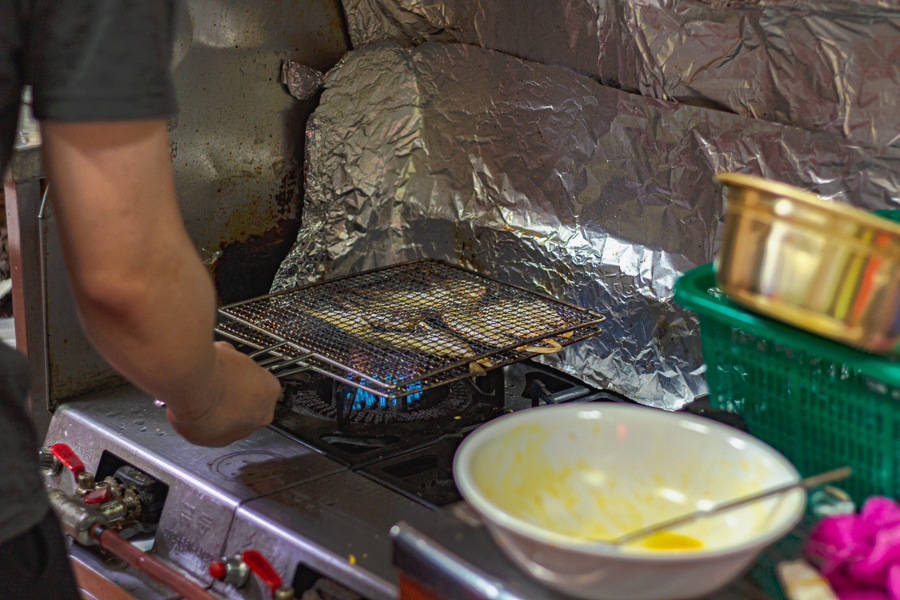 While Korea is home to lots of bars and drinking establishments, a Gamaekjip is probably one of the more unique drinking experiences you can have in Korea!
Hayeong Supermarket (하영슈퍼)
서울 종로구 종로36길 10
10 Jongro 36-gil, Jongro-gu, Seoul
Nearest Subway Station: Jongro-5-ga (Line 1), Exit 6
Some other articles you might like:
*This is an independent review by MiddleClass.sg
*Follow MiddleClass.sg on Facebook, Instagram, and Telegram for more food, travel, and trending stories