While Vietnamese cuisine is easily available here in Singapore, there has not been a shop that specifically sells Vietnamese desserts. Well, not until now. Cong Ngot is a new Vietnamese dessert shop in Bugis, specifically in Wisma Alsagoff, a building that's located opposite Bugis Junction.
Cong Ngot Vietnamese Dessert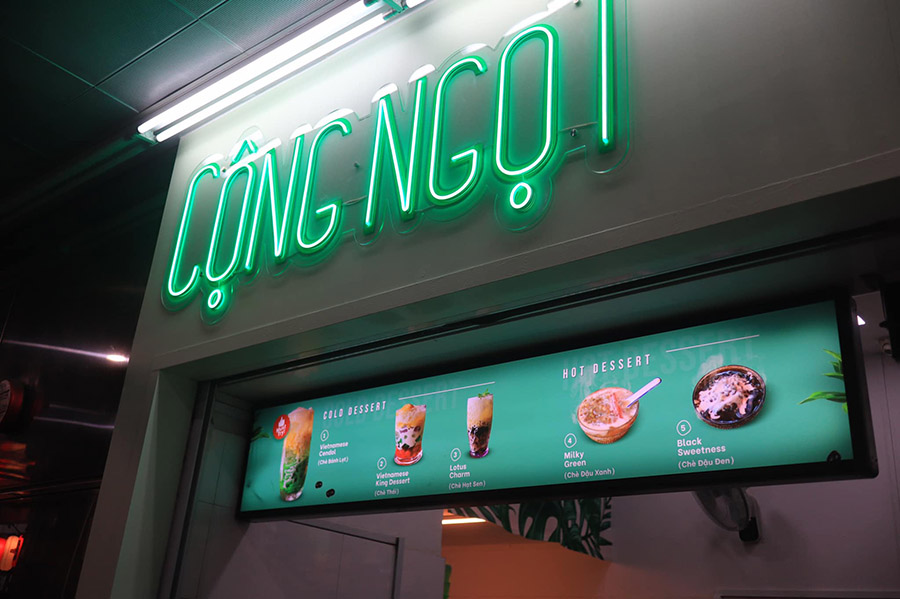 With Covid-19 looking like it won't go away soon, we find ourselves looking for more "overseas" food places to pretend like we're on holiday or to relive some travel moments.
Maybe some authentic Vietnamese dessert in Singapore might help relive the travel blues for some Singaporeans. According to Cong Ngot, they are the first Vietnamese Dessert shop to open in Singapore.
You can easily spot Cong Ngot's neon sign, located directly opposite Bugis Junction Swensen's.
Cong Ngot Vietnamese Dessert Menu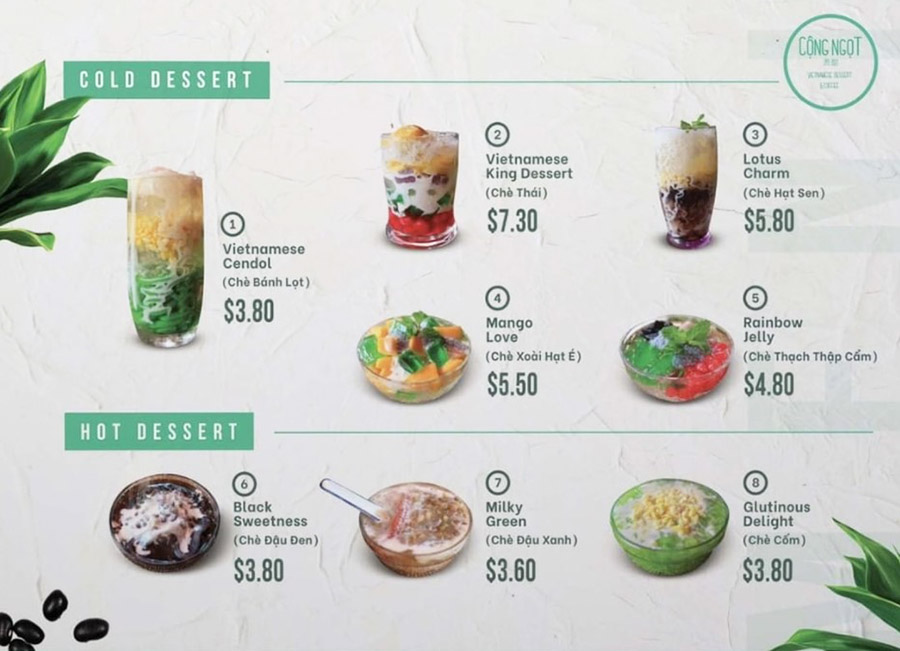 The shop has a relatively simple menu for now. It mainly features some hot and cold desserts.
Singaporeans might be most familiar with the Vietnamese Chendol ($3.80), also known as Chè bánh lọt in Vietnamese. The dessert resembles our local Chendol, a coconut milk-based dessert.
As for hot desserts, you can expect items like Milky Green ($3.60), or Chè Đậu Xanh in Vietnamese. It's a mung bean dessert, something like our version of green bean soup, but milky.
Fun fact: The word Chè in Vietnamese is used to describe sweet desserts that come in liquid form.
Here are their top dessert recommendations: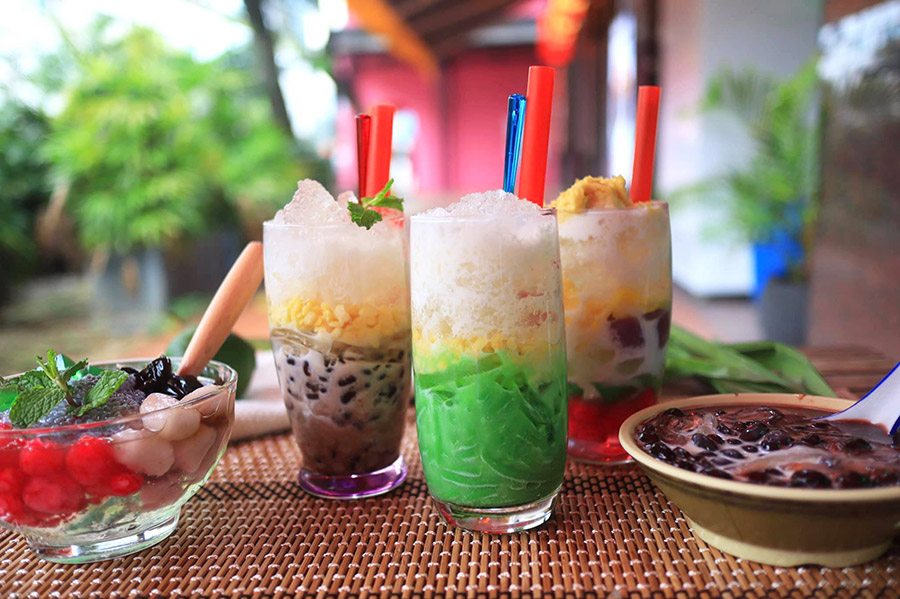 Vietnamese King Dessert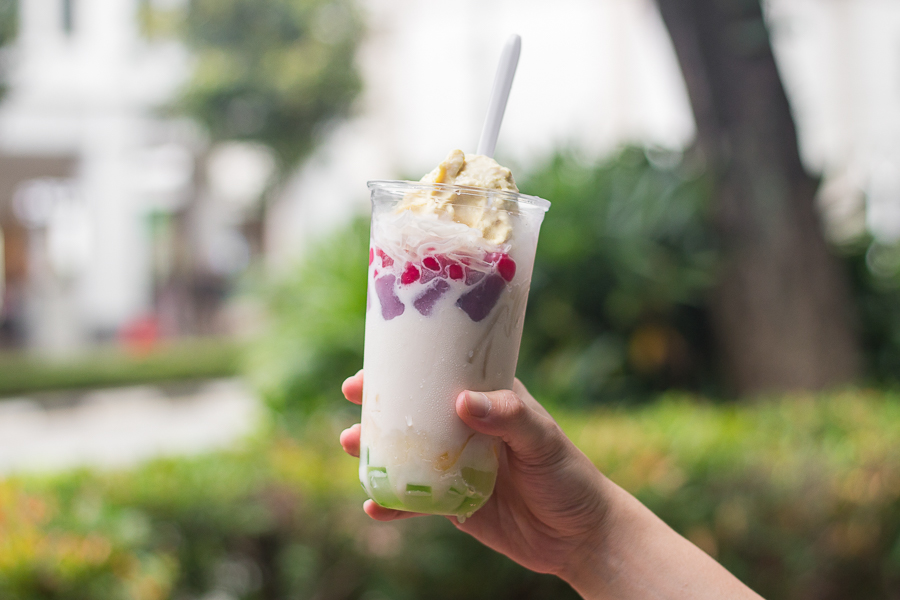 Priced at $7.30, the Vietnamese King Dessert is the most extravagant thing on their menu. The dessert is a combination of durian paste, jack fruit, white fungus, atap chee, jellies, red rubies and yam balls. The finishing touch is luscious coconut milk that brings all the ingredients together.
Glutinous Delight
The Glutinous Delight ($3.80) is perhaps one of the most interesting menu items at Cong Ngot. The dessert is made using glutinous rice and mung beans. Taste-wise, it's almost like kueh salat in liquid form. It had a nice pandan fragrance, and the texture of the dessert was almost slimy. The mung beans did add a nice crunch overall.
If you're looking for something unique in Singapore, this is the one to go for.
Black Sweetness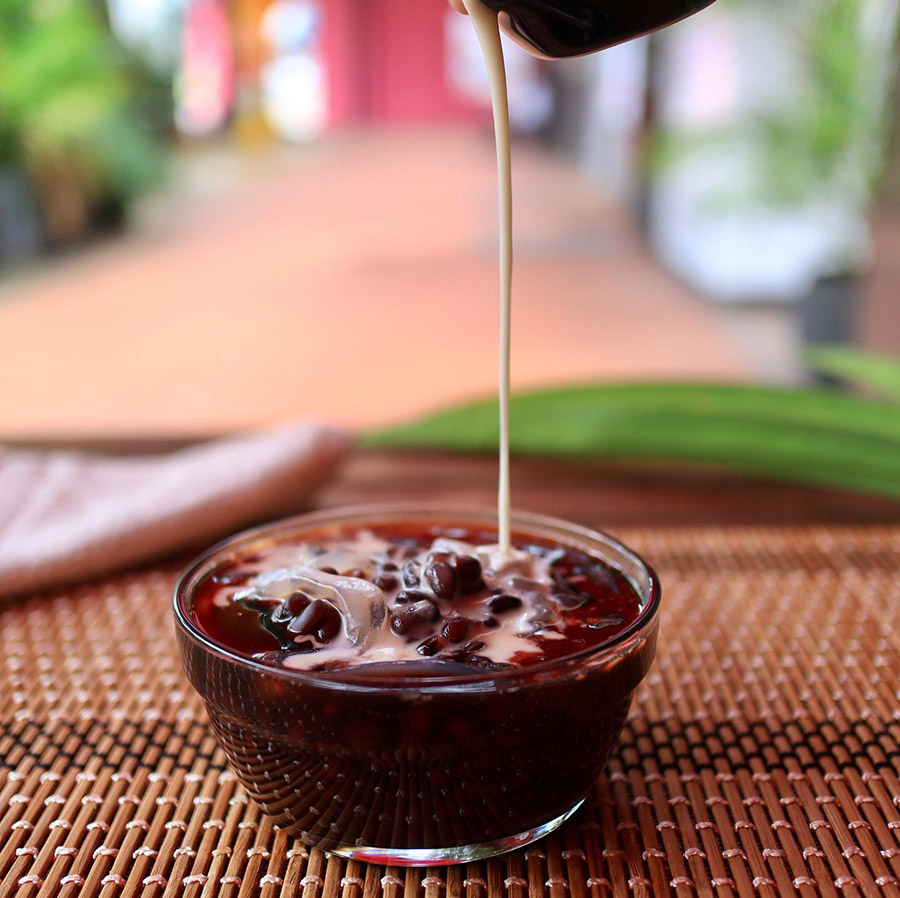 While this dessert reminds us of Pulut Hitam, it's actually made using black beans instead of black glutinous rice. There's also strips of jelly to add more depth to the overall texture of the dessert.
Make sure to drizzle some coconut milk for the ultimate indulgence.
New Late Night Dessert Spot in Singapore
Bugis is no stranger to dessert shops, and with the addition of Cong Ngot in the area, you'll now have more options for your after-dinner plans.
Cong Ngot is projected to start operations during the first week of February 2021.
Cong Ngot Vietnamese Dessert
520 North Bridge Rd, #01-01 Wisma Alsagoff (Bugis), Singapore 188742
Sun-Thurs, 3pm-12am, Fri-Sat, 3pm-3am
*Follow MiddleClass.sg on Facebook, Instagram and Telegram for more food, travel and trending stories!