With one being the hub of anime and pop culture, and another having a more traditional atmosphere, Akihabara and Asakusa are a few of the places that tourists usually include when planning a trip to Tokyo. Here are 7 cafes near Akihabara and Asakusa perfect for a short break during your Tokyo explorations!
Cafes Near Akihabara & Asakusa
Blue Bottle Coffee Kanda Manseibashi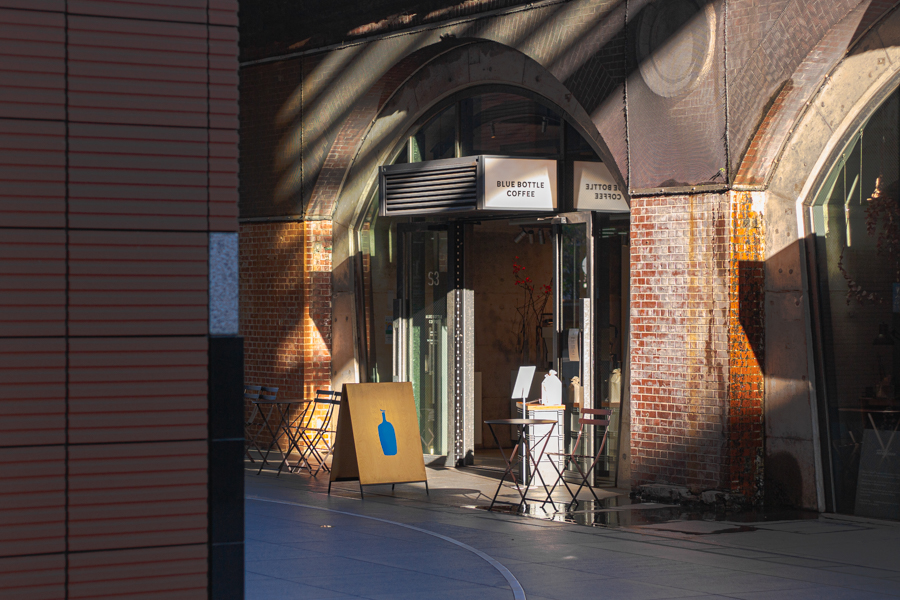 Starting off with a familiar coffee brand, this particular Blue Bottle Coffee outlet is located in a former train station converted into a shopping center, right next to Akihabara station. Known as mAAch ecute Kanda Manseibashi, this shopping center utilizes the red brick arches of the previous Manseibashi train station. Now, the trains pass through the railways that are still in use, adding a unique vibe to the entire shopping center.
While the cafe is mainly for takeaways, there are still a couple of seats near the café's entrance. There's also an English menu for ease of ordering. Read more on our Blue Bottle Coffee Kanda Manseibashi article.
Blue Bottle Coffee Kanda Manseibashi (ブルーボトルコーヒー 神田万世橋カフェ)
Japan, 〒101-0041 Tokyo, Chiyoda City, Kanda Sudacho, 1 Chome−25−4
Mon-Fri, 8am-7pm, Sat-Sun, 9am-7:30pm
Parlors Cafe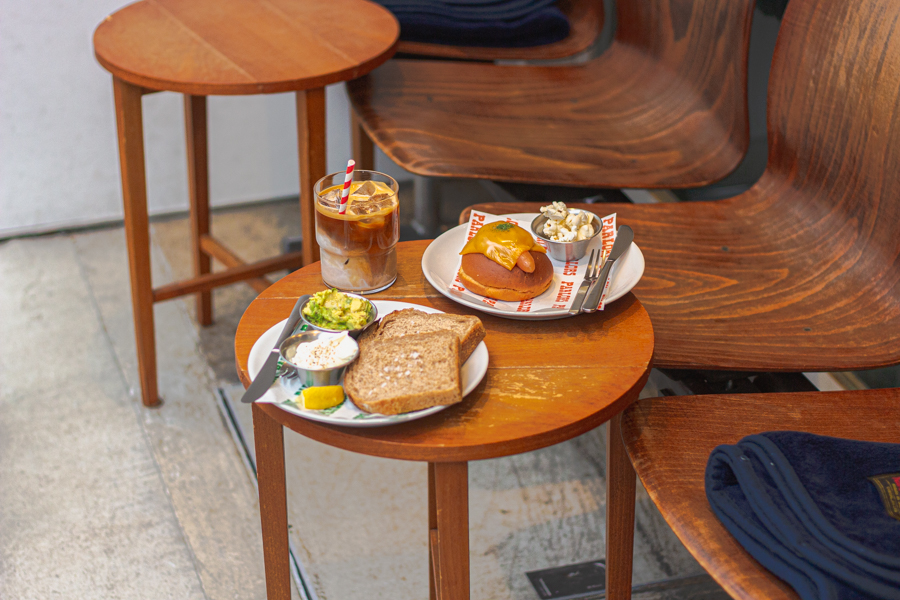 Located near Bakurocho Station, which is the area below Asakusabashi, Parlors Cafe is a small neighbourhood coffee joint with a diverse drinks menu alongside a couple of hot menu items.
The 20-seater cafe's interior features a splash of pop art every now and then, which makes the space feel quirky and fun despite its surroundings.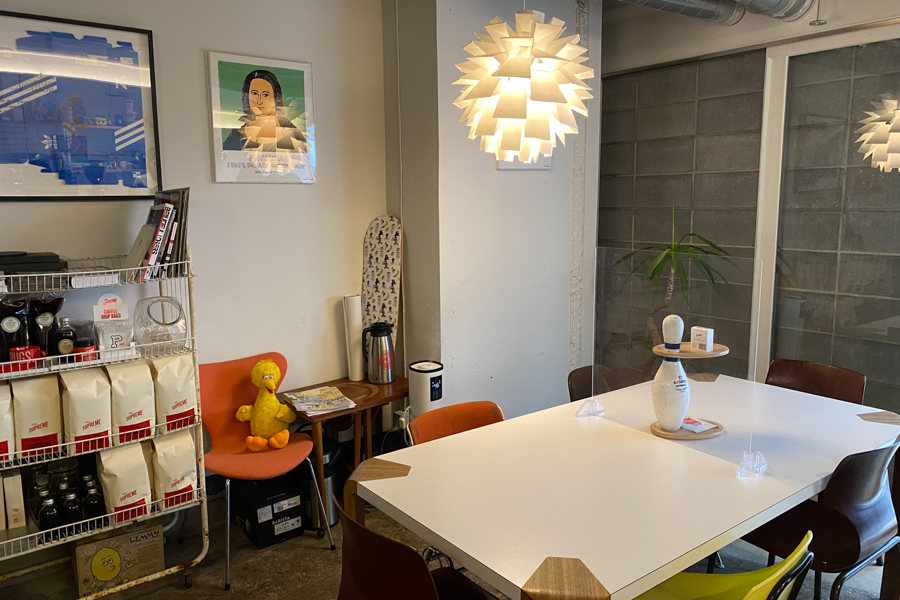 The menu features items like Ginger Latte (JPY 650), Chai Latte (JPY 600), Mint Milk (JPY 600), Various Filter Coffees, and more. We opted for an Iced Latte (JPY 600) which was made using Coffee Supreme beans. The resulting cuppa was deliciously fragrant and creamy.
For food, pick from items like Tuna Corn Toast (JPY 630), Tuna Cheese Toastie (JPY 680), Avocado Toast (JPY 700), Chilli Cheese Dog (JPY 630), and more.
Parlors Cafe
5-13 Nihonbashiyokoyamacho, Chuo City, Tokyo 103-0003, Japan
Mon-Sun, 8am-6pm
Marble 蔵前
Marble 蔵前 is a cafe situated in Kuramae, which is a neighbourhood located between Asakusa and Akihabara. The dessert cafe looks like it was made for an Instagram feed with its minimalistic wooden and white interior.
One unique thing about Marble is that it doesn't have any chairs, so this means you have to eat your desserts while standing up.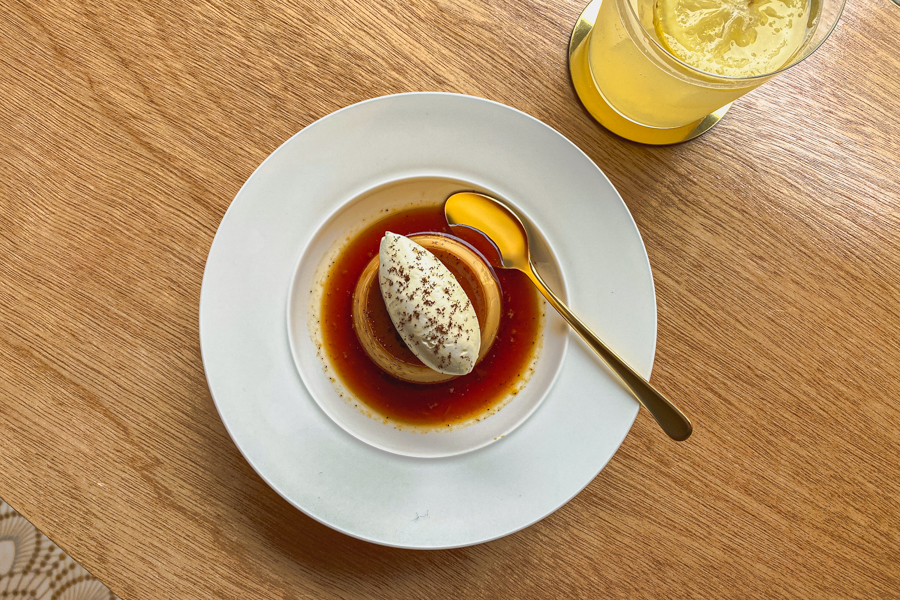 Choose from a drink menu with items such as Latte Con Panna (JPY 650), Double Shot Latte (JPY 600), Melon Cream Soda (JPY 600), Matcha Latte (JPY 600), and more. They also have an alcohol-infused menu featuring items like an Ice Tea with Lemoncello (JPY 600), Baileys Latte (JPY600), and more.
For dessert, we went for the dine-in-only option, which was their Pudding (JPY 600). Drizzled in a bittersweet syrup, the pudding was smooth and creamy and paired amazingly with our Lemonade (JPY 600).
Marble 蔵前
Japan, 〒111-0051 Tokyo, Taito City, Kuramae, 4 Chome−1−4 トマック第3ビル 1F
Mon-Sun, 12pm-7pm
Pretty Good Coffee & Donut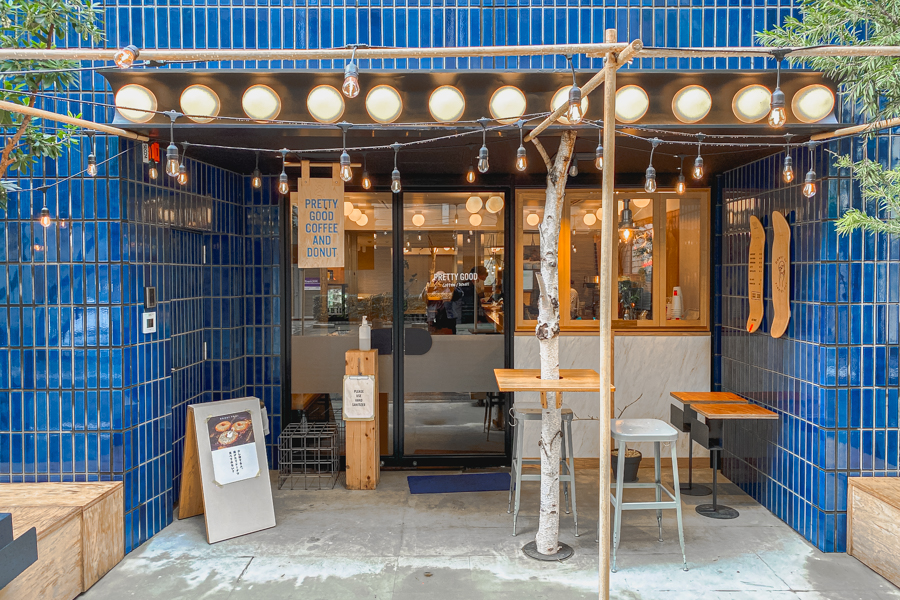 Situated near the corner of Asakusabashi is Pretty Good Coffee & Donut, a cafe serving, well, coffee and doughnuts. With a bright, electric blue wall as their entrance, the cafe is quite easy to spot. It's also located on the ground floor of Hotel Ourour!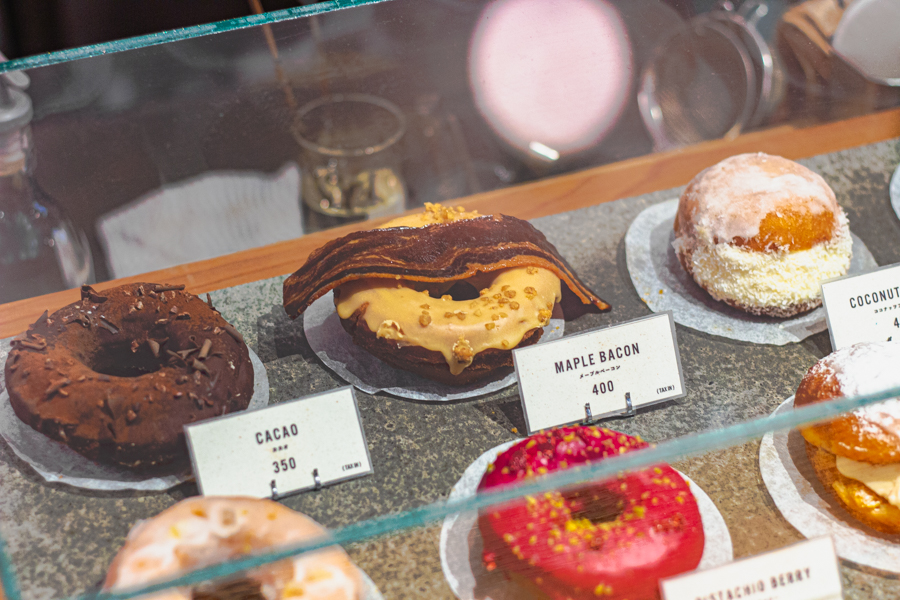 Here, you'll find donuts in different flavours, such as Maple Bacon (JPY 400), Pistachio Berry (JPY 350), Orange Marmalade (JPY 500), and Glazed Lemon (JPY 350) just to name a few.
As for drinks, the menu isn't too complicated, with items like Cold Brew (JPY 380), Americano (JPY 380), and Maple Latte (JPY 500).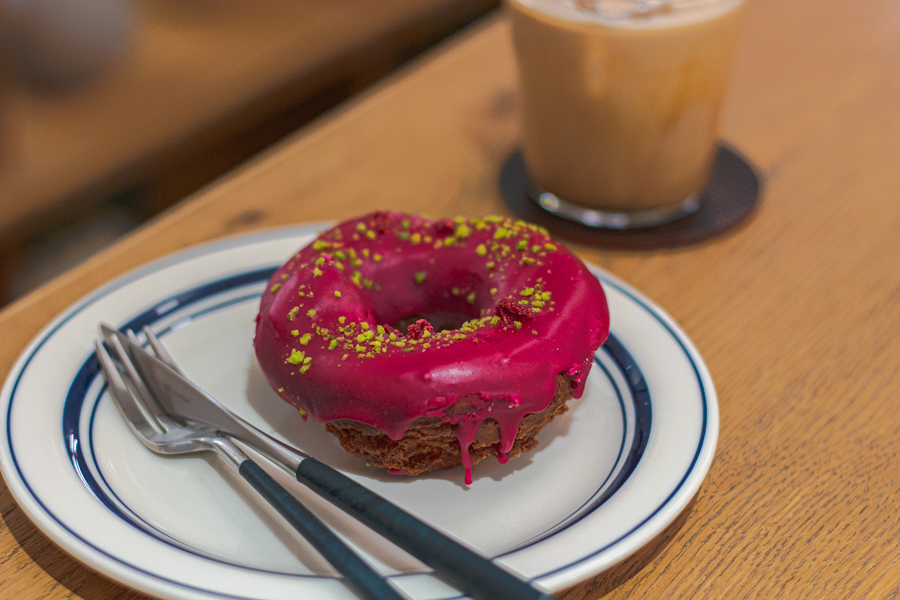 There are plenty of seats to go around, with a couple of wall plugs to charge your phones or tablets (just remember to bring your adapters!)
Pretty Good Coffee & Donut
Japan, 〒111-0052 Tokyo, Taito City, Yanagibashi, 2 Chome−20−13 HOTEL OUROUR 1F
Mon-Sun, 9am-6pm
Westside Coffee
Not far from Pretty Good Coffee & Donut is Westside Coffee, a small, sleek coffee shop in Taito City. With their roasting and coffee equipment taking up most of the space indoors, the cafe can roughly sit up to 10 pax.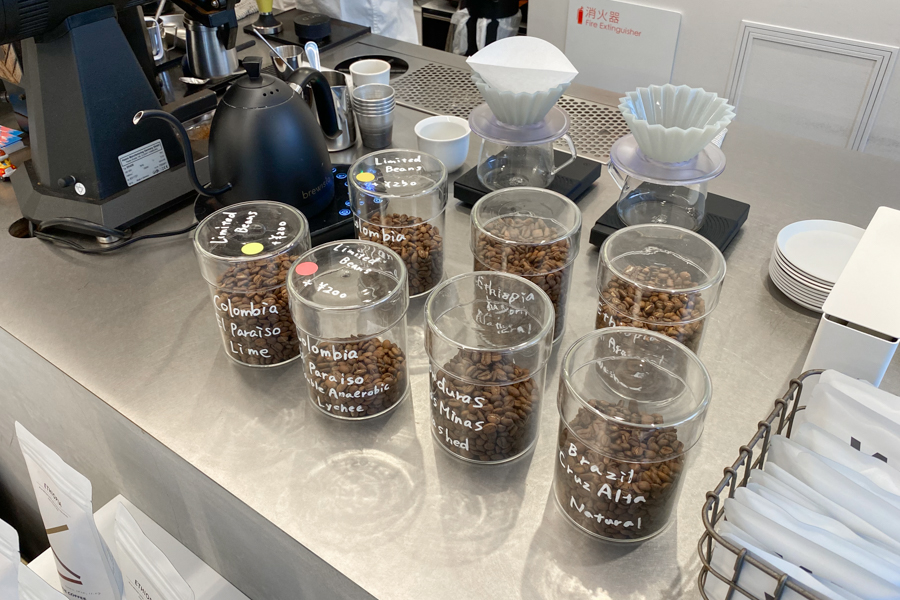 As for the menu, you'll find a familiar menu with drinks like Café Latte (JPY 550), Espresso Tonic (JPY 600), Chai Latte (JPY 630), and more. There are small bites available such as a Raisin Butter Cookie (JPY 550), Pudding (JPY 500), Toast (JPY 400), and Financier (JPY400).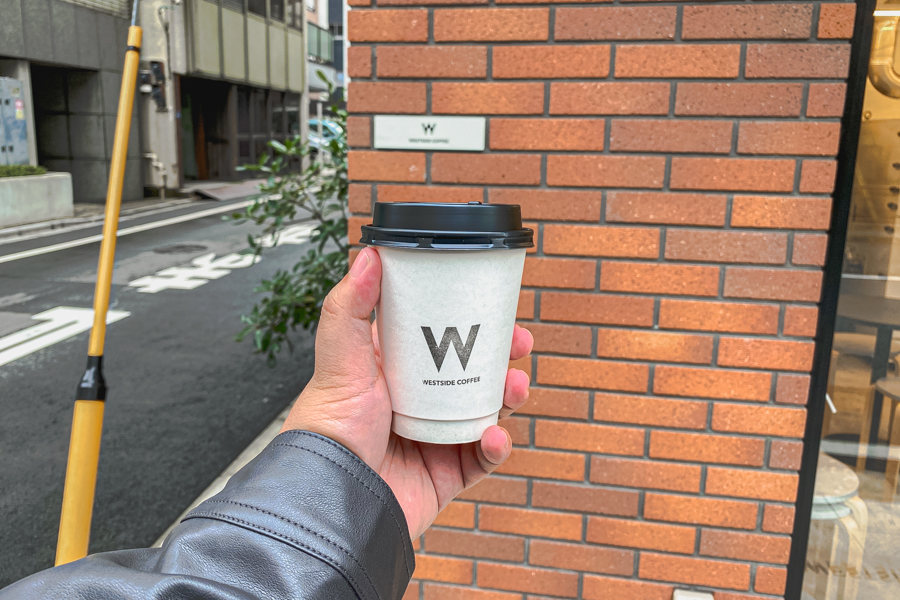 For filtered coffee, you'll find a range of different beans from various origins like Ethiopia, Brazil, Honduras, and Colombia.
Westside Coffee
Japan, 〒111-0052 Tokyo, Taito City, Yanagibashi, 2 Chome−16−16 ホテルブリリオ浅草橋 1F
Thurs-Tues, 8am-5pm, Closed on Wednesdays
Fuglen Asakusa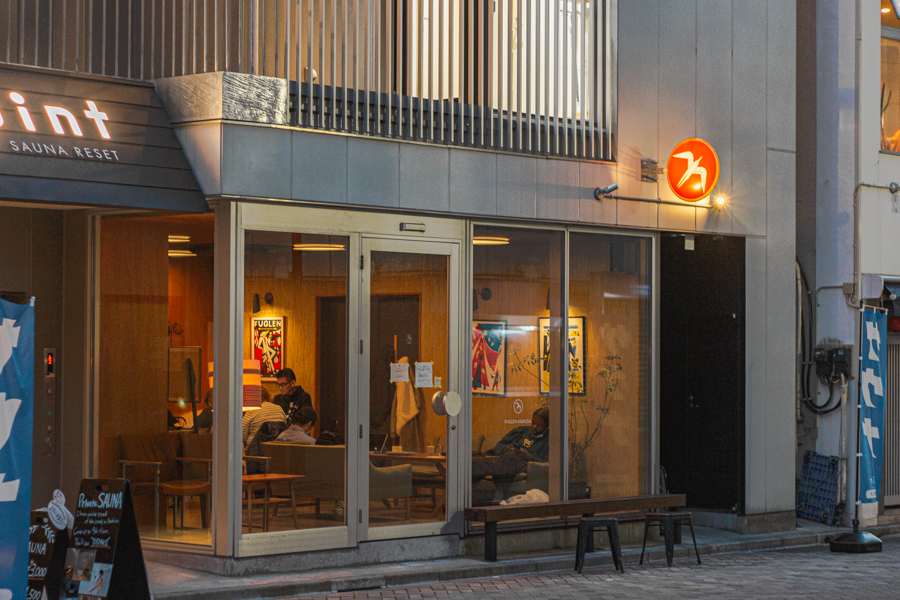 Fuglen is a Norwegian coffee brand and the Asakusa outlet is their 2nd one in Tokyo. While the first outlet in Tomigaya attracts the most locals and tourists, the Fuglen Asakusa outlet is larger and has more seating, while featuring a similar Scandinavian aesthetic.
The outlet here also features a range of Norwegian waffles and baked goods, alongside some of their signature beans available for purchase.
Fuglen Asakusa
 2 Chome-6-15 Asakusa, Taito City, Tokyo 111-0032, Japan
Mon-Sun, 8am-10pm
Leaves Coffee Roasters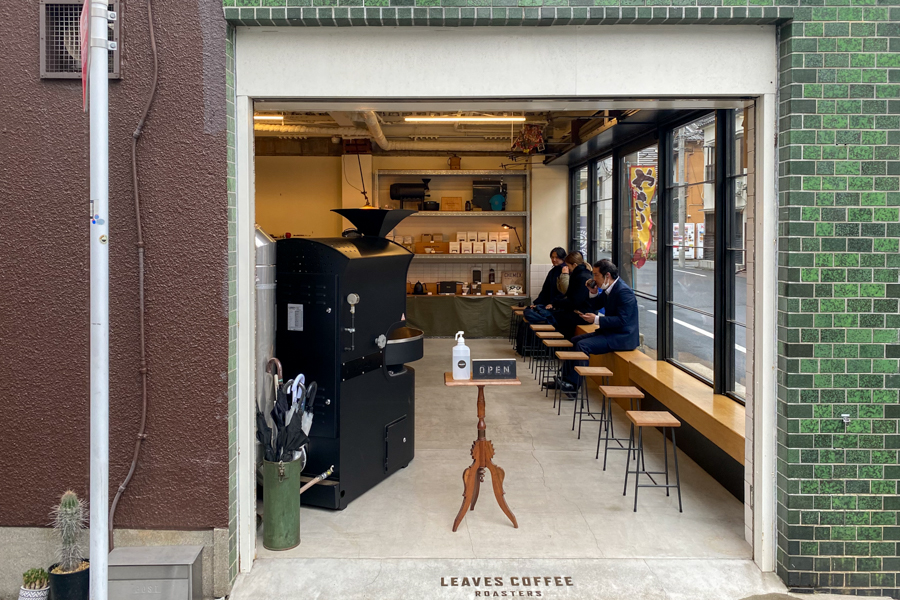 The last cafe on our list is slightly out of the way, but we guarantee coffee aficionados will love this place. Located in a quiet neighbourhood, Leaves Coffee Roasters is known for its range of filter coffees, which from what we gather, are roasted by themselves.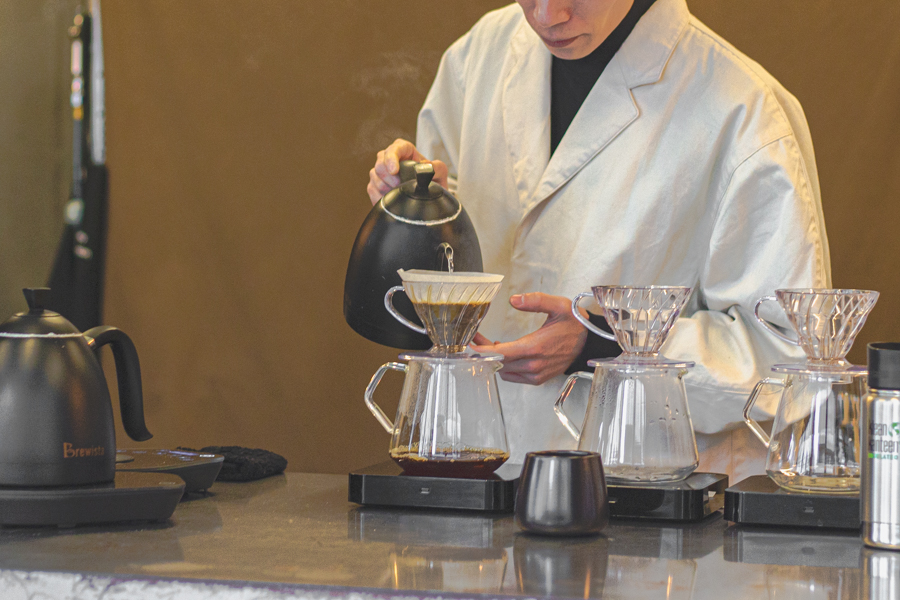 They range from JPY 700 all the way to JPY 2,000, with single origins like the El Salvador San Nicolas Pacamara Natural to the Bolivia Finca Takesi Geisha Washed. We personally tried the Guatemala Montes De Maria Pache Natural Anaerobic (JPY 800), which was recommended by the baristas after listening to what kind of coffee we like. It has notes of red cherry, hazelnuts, and sugarcane.
An English menu is available, and the baristas are very helpful and friendly. However, the cafe is only open from Sat-Mon. If you're unavailable to visit during these 3 days, you might want to consider heading to Leaves Coffee Apartment, which is less than 500m away and is open on Wed, Fri-Sun.
Leaves Coffee Roasters
1 Chome-8-8 Honjo, Sumida City, Tokyo 130-0004, Japan
Sat-Mon, 10am-5pm, Closed from Tues-Fri
Akihabara & Asakusa Cafes
Be it a quick coffee stop or going out of your way to visit some of these cafes, we hoped this has given you a quick look at the cafes in Akihabara and Asakusa! Let us know of any other cafes in these 2 neighbourhoods that you love or have visited!
For more Japan articles: https://middleclass.sg/tag/japan
*Follow MiddleClass.sg on Facebook, Instagram, TikTok, and Telegram for more food, travel, and trending stories