Singapore has its fair share of price-friendly buffets, from Korean BBQ to steamboats. A new Korean Tteokbokki Hotpot Buffet place has opened in Rendezvous Gallery, right beside Korean cafe PlusEightTwo.
Korean Tteokbokki Hotpot Buffet in Singapore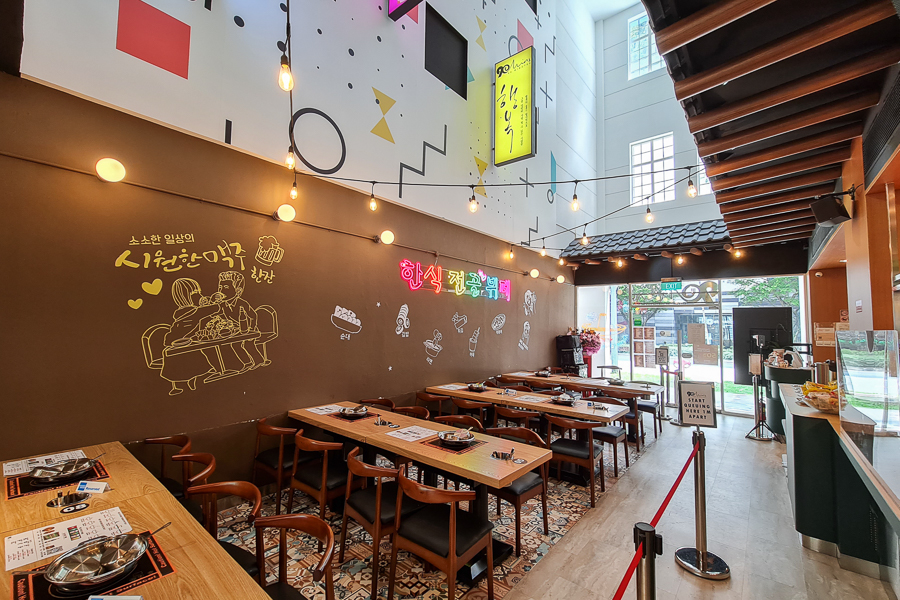 The interior combines lots of fun, youthful elements, with traces of Korean plastered on the wall. There's also a high ceiling near the entrance of the place, which makes the place feel taller and larger.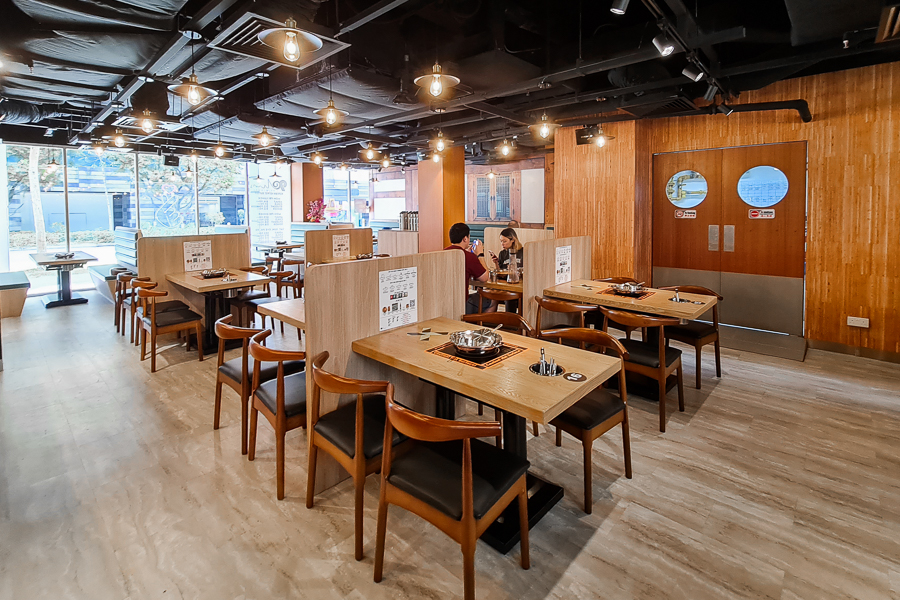 Judging from the number of tables, the place can easily hold up to 60-70 people.
As the name of the restaurant suggests, there is a dining time limit of 90 minutes per session, however the wide variety of offerings that they have is sure to keep your palette busy throughout the entire duration of your visit!
90 Minutes Korean Tteokbokki Buffet
The first thing you'll need to do at 90 Minutes is to choose your base for the hotpot. They have 7 different types of sauces, namely Home Made, Tteokbokki, Gungjung, Jajang, Carbonara, Volcano and Mala.
You can also opt for different combinations of the sauces, which are mixed together in varying proportions to give the best of different flavours.
We went for the classic, which was a combination of 2 scoops of homemade sauce and 1 scoop of gungjung sauce.
After that, you can head to the ingredients counter to choose your desired ingredients. Due to the Covid situation, the staff will help to pick out the ingredients you ask for.
90 Minutes offers the usual selection of vegetables, mushrooms and skewers that you would expect to find at a hotpot buffet, and some other unique offerings as well. 
Their meat options include beef, pork belly, pork collar and chicken. For seafood, they have lala, prawns as well as sliced abalone.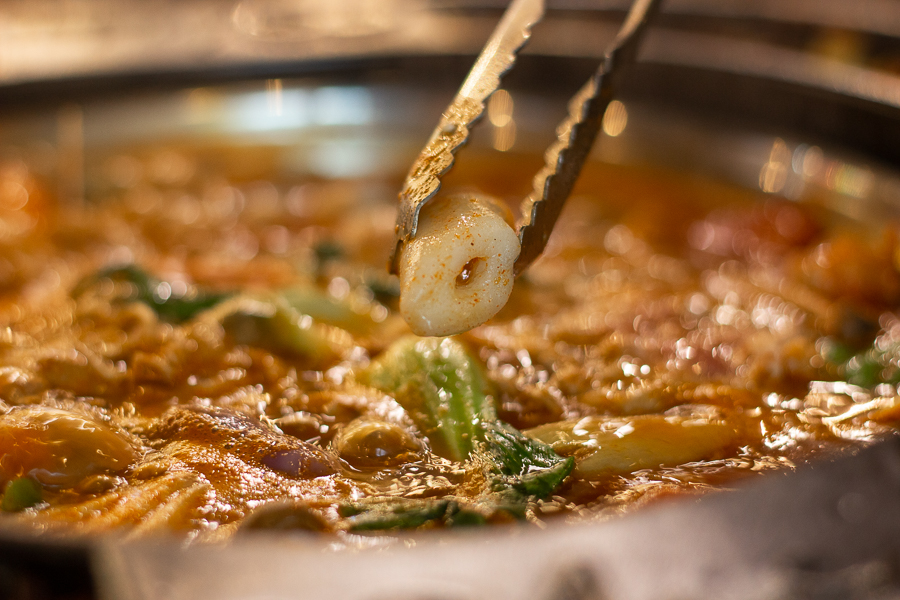 As for the rice cakes, there are a total of five different types:
The classic long tubed rice cakes used to make Tteokbokki
The sliced rice cakes used to make Tteokguk
Hollow rice cakes – perfect for sauces
Purple Sweet Potato Rice Cakes
Cheese Rice Cakes
Our favourite was the sweet potato and hollowed rice cakes.
Besides ingredients for hotpot, they have deep-fried items such as Korean Fried Chicken, Deep Fried Korean Dumplings, Tapioca and Sweet Potato. Dipping the dumplings in the hotpot is a great combination!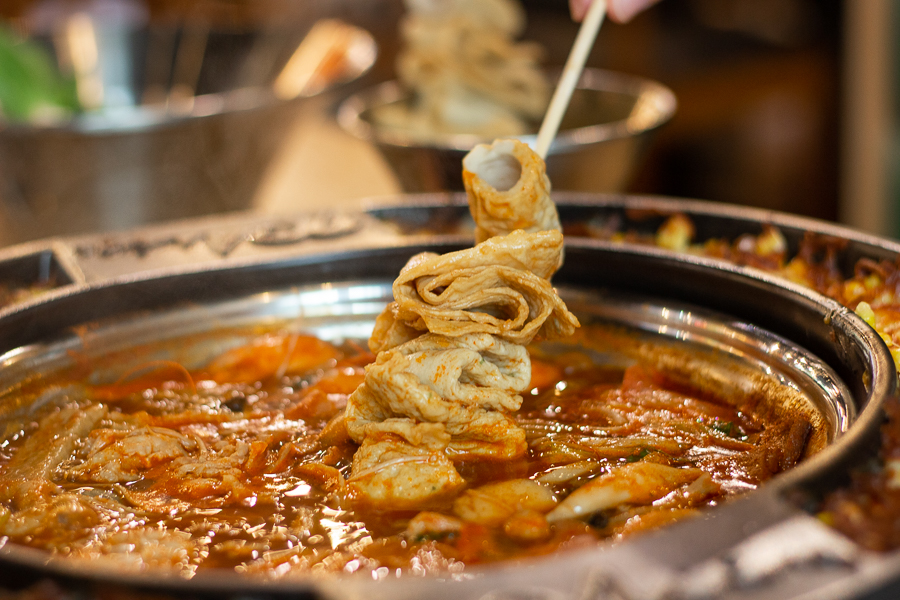 There's also skewers of fishcake (eomuk) for you to dip in your hotpot!
Both traditional instant noodles and sweet potato noodles are available for you to choose from.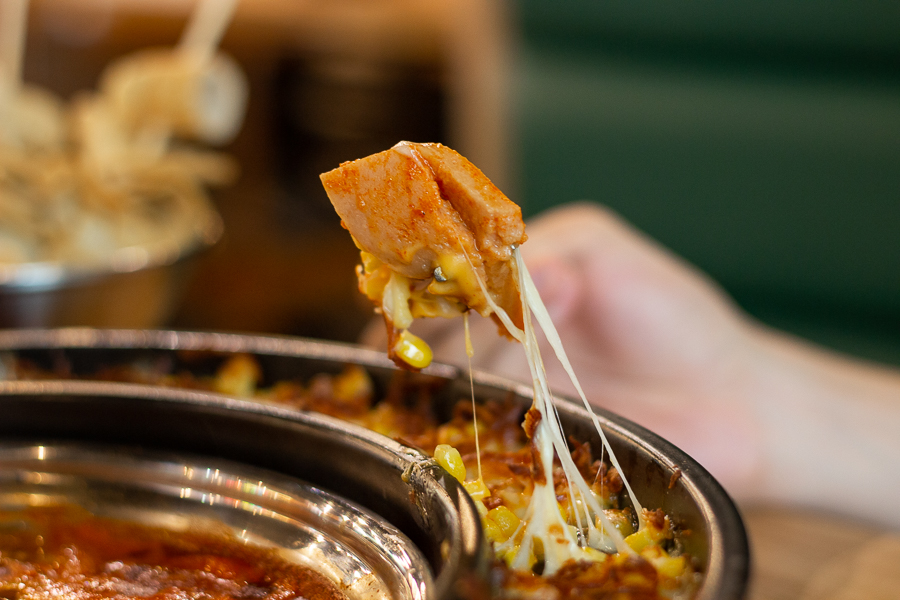 If you want to take it to the next level (cues aespa's dance move), you can order the cheese ring ($9.90). Instead of just plain melted cheese, it came with pieces of corn mixed with cheese.
Dip your ingredients in it while it's warm and experience a mix of cheesy and sweet flavours!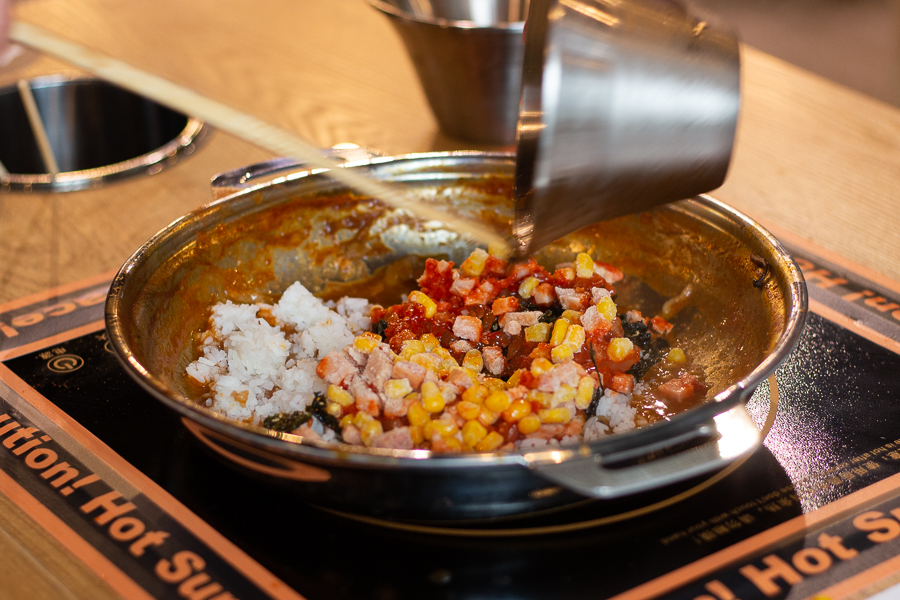 After a hearty meal, make sure to end the meal with fried rice using some of the leftover soup.
The staff member will help to prepare the fried rice, with some additional ingredients like seaweed, corn and luncheon meat. With a drizzle of sesame oil, you can expect savoury flavours from the fried rice.
If you're looking for some booze to help wash down your meal, both OB Beer ($4.90) and Soju ($15.90) are available as well!
Prices at 90 Minutes Korean Tteokbokki Buffet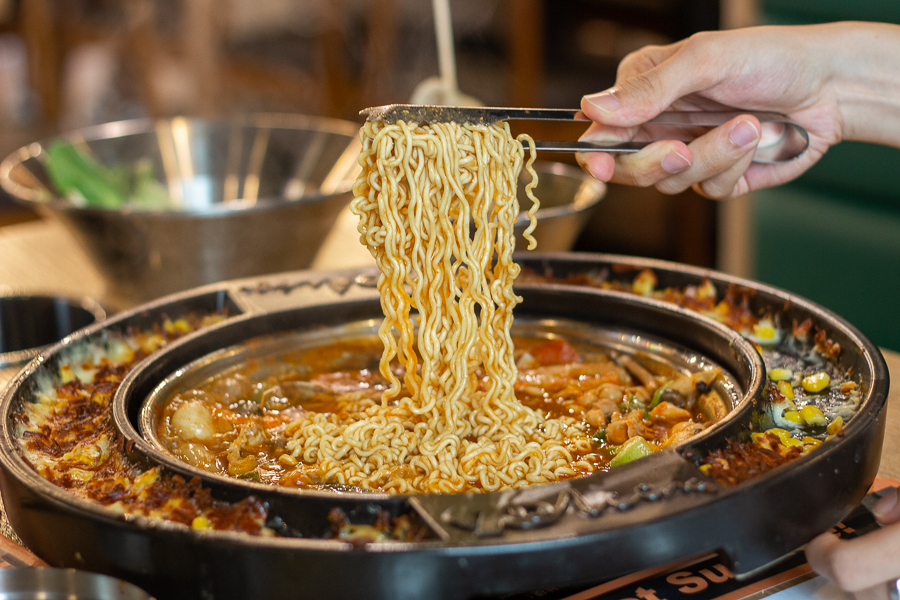 Mon-Fri Lunch
Adults: $14.90++
Child: $9.90++
Student: $12.90++
Senior: $12.90++
Mon-Fri Dinner
Adults: $22.90++
Child: $12.90++
Student: $18.90++
Senior: $18.90++
Sat, Sun, Eve PH, PH
Adults: $23.90++
Child: $12.90++
Student: $18.90++
Senior: $18.90++
According to 90 Minutes, students who are looking for a conducive place to study can also head there from Mon-Sun, 10am to 6pm and order a Student Bites Promo priced at $7.90++ per pax.
This promotion includes 1 food item such as ramyeon and free-flow soft drinks.
There's also free Wi-Fi and charging points available.
90 Minutes
9 Bras Basah Rd, Rendezvous Hotel, #01-01, Singapore 189559
Mon-Sun, 10am-11pm
*This was a media tasting invite by 90 Minutes
*Follow MiddleClass.sg on Facebook, Instagram, and Telegram for more food, travel, and trending stories!