Korea is the capitol of all things beauty and fashion, and there's a new Korean beauty tool that's rising in popularity – personal colour analysis. These sessions help determine a combination of your best colours to accentuate your features, which can be useful in informing fashion and makeup decisions. 
The spike of personal colur analysis videos on my TikTok FYP caught my interest. I was ready to upgrade my wardrobe with more exciting splashes of colour. It was full of blues and white and black – nothing wrong with this, it's just a tad bland – but I never understood enough colour theory to save my fashion choices. 
When the opportunity arose, I decided to take the plunge and try the service for myself. Here's how the entire process went!
Booking The Session
I had my session with Nouvelle Image, a personal colour studio in Seongsu. I found her service via Instagram, and a tip to sourcing these studios is to search the phrase '퍼스널 컬러' – literal translation of 'personal colour'. If you can't speak Korean, don't worry. A lot of personal colour studios now offer sessions in English so it's more accessible!
View this post on Instagram
The reservation process was done via KakaoTalk (a must-download app for beauty services here) and I got my confirmation within the day.
I recommend you secure your slots at least a month in advance because they get filled up quickly! I only had to make full payment after the session but some studios might require a deposit, so make sure you check. Also, this service is unisex – anyone can get a personal colour analysis!
The Actual Analysis 
I opted for the Personal Colour Package (140,000 won) which included a consultation and makeup recommendations. The studio was located only 3 minutes away from Seongsu station which was really convenient. 
I was greeted by Idam, the personal colour analyst. The session began with filling out a quick form before diving into a lesson on personal colour. 
Here I got a rundown of the four colour seasons and two main colour qualities: brightness and saturation, which contribute to the different colour palettes. It was informative, with picture examples of personal colour applications on Korean idols and celebrities. I found it cool how personal colour seems almost like a science with a proper system and theories!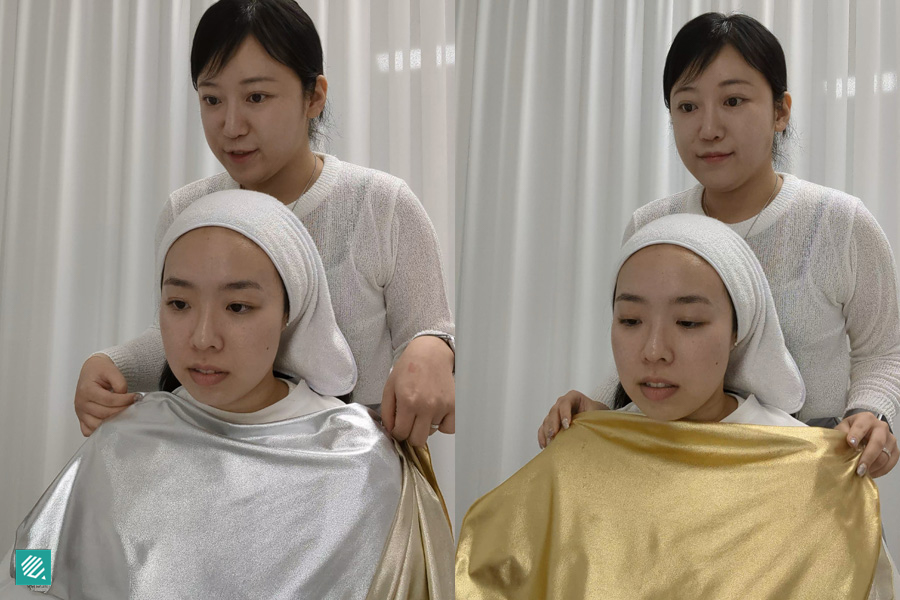 The next part is the part we've all seen online – the colour draping! I had my hair and clothes covered with white before Idam pulled up a variety of coloured cloth to assess their compatibility with my skin tone. 
She would point out the effects of each colour, including how some would bring out the redness or greyness in my face. I liked how her analysis was nuanced, with no 'bad' or 'good' colours. She would also offer alternatives to pair less-flattering colours to increase the number of options I could use. For example, a dark navy blue is best paired with a brighter white.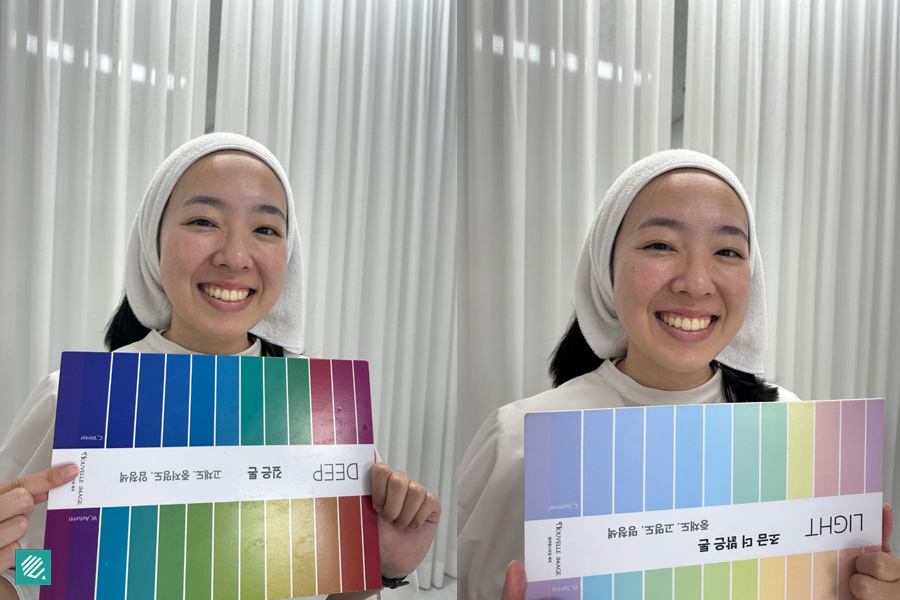 We went through all the colours in the rainbow (including black) and even touched on different fabric textures and combinations. It was eye-opening to witness the shift on my facial features with each colour – I daresay it really makes a difference! 
The Results
After mixing and matching, Idam gave her professional analysis: I am a Summer Cool. This palette is categorized by light, low-saturation colours that are cool-toned. Some Korean celebrities with this palette include Son Ye Jin and BTS's Jimin!
View this post on Instagram
I always had an inkling I was cool-toned, so it was satisfying to have my initial observations confirmed. We also touched on the best colours for accessories like metal and pearls. 
I was excited for the next part, which were the makeup recommendations. She swatched a number of lipstick shades for me and recommended a variety of eyeshadow and blush palettes. For my palette, bright light pink colours worked best. I never thought a Barbie pink would ever look good on me but here we are!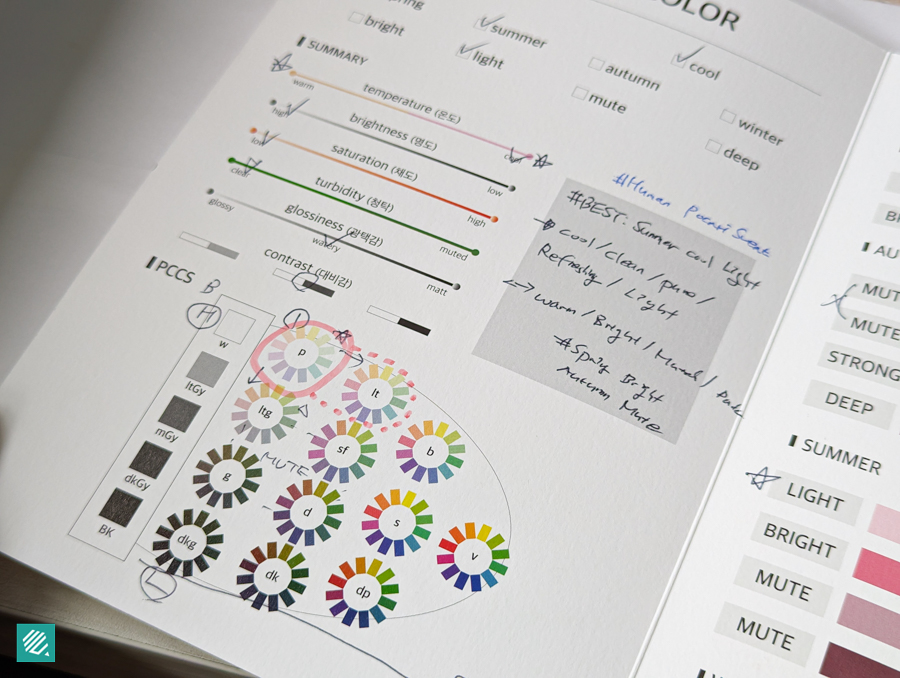 Idam provided a lot of items after the consult, including a booklet with lots of details on Summer Cool, colour cards and even a powerpoint deck full of beauty product recommendations. And yes, I bought some of them immediately. 
Overall Thoughts
I thoroughly enjoyed the experience and found it very helpful. Idam was professional and detailed throughout the session, which made it all the more comfortable. She was also open to receiving queries through her KakoaTalk even after the session! 
If you're also someone who's looking to maximise your wardrobe and makeup, this service would be beneficial. It's worth to slot it into your itinerary if you're coming to Seoul. 
Nouvelle Image
3F (303), 126, Achasan-ro, Seongdong-gu, Seoul, Republic of Korea
성동구 아차산로 126, 성수동더리브 세종타워 303호 (성수역 3번출구 도보 1분)
*Located in The Liv building
*This is an independent review by MiddleClass
*Follow MiddleClass.sg on Facebook, Instagram, TikTok, and Telegram for more food, travel, and trending stories