Seongsu is indeed a cafe hotspot with places like Cafe Onion, Woody Zip and Grandpa Factory. Located only a short distance away from Seongsu station but hidden away from the main street is KANTO (칸토), a black & white themed cafe that's perfect for monochrome aesthetic lovers.
Monochrome Cafe in Seongsu-dong
Located in an alley, KANTO can be spotted via a black standing sign that's placed right in front of the alley entrance.
The cafe is located in the basement of a building, with black coloured stairs that will lead you to the cafe space.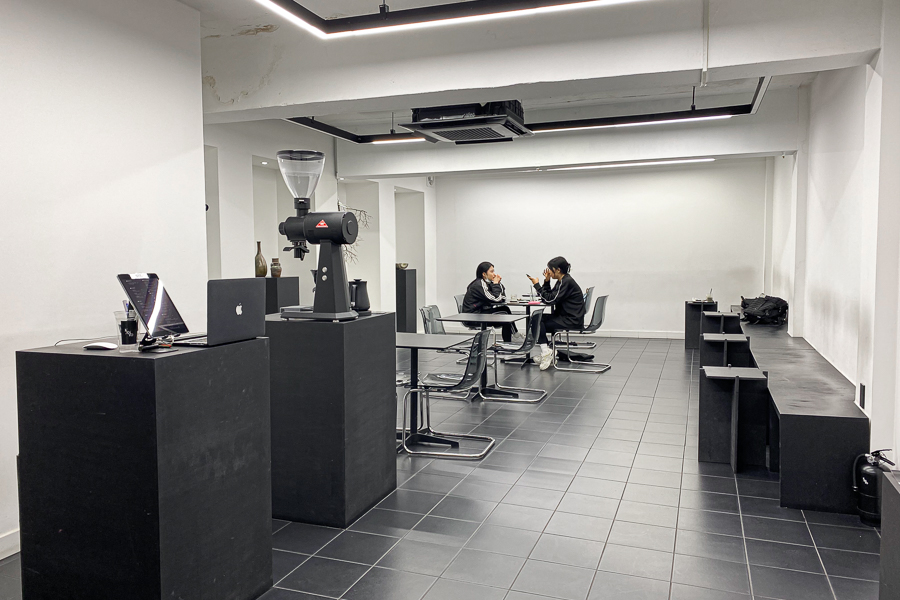 You'll be greeted by a minimalistic space that's filled with black chairs, tables and white coloured walls. The details here are insane, with their coffee grinder, kettle, MacBook and even the fire extinguisher being black in colour.
You'll probably stand out a lot if you wear something other than black/white.
The space is pretty compact and can hold up to 16 pax at one time.
KANTO Seongsu Cafe Menu
The cafe mainly serves beverages and small bakes. While we were not expecting everything here to be Black & White, KANTO did a pretty good job with the bakes as more than half of what was on display were black & white themed!
Flat Black
Instead of the usual Flat White, one of their signature items is a Flat Black (6,000won). The drink is split into two distinct layers, with the milk being the white portion and the coffee being the black portion.
Instead of the usual espresso shots, the drink is made with a lungo. We wonder how they made it black in colour…
The drink had a nutty, almond aftertaste to it, and had the right amount of sweetness. Sometimes it also reminded us of black sesame (or is it just a side effect of it being black in colour…?) It's recommended that you mix well before you drink it.
Black Ade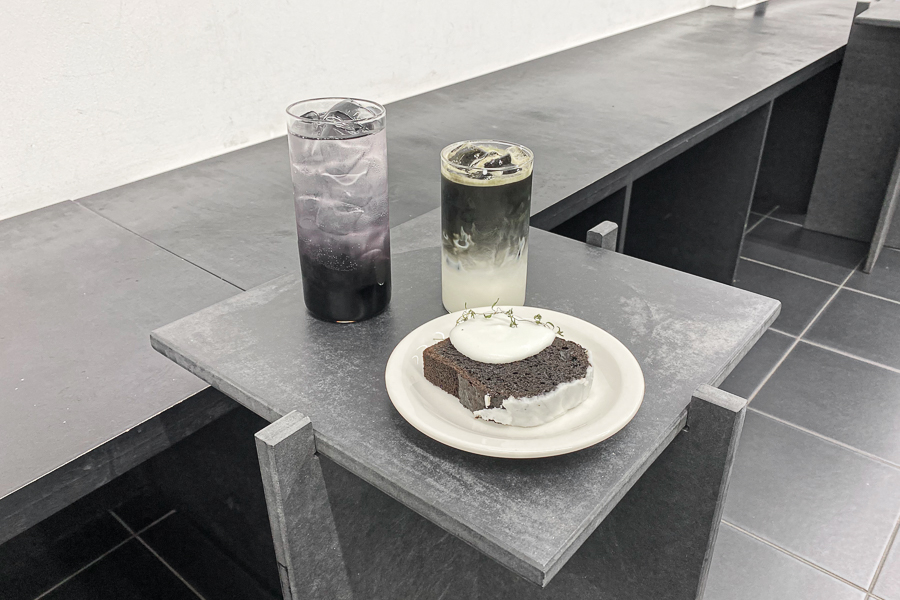 The Black Ade (7,000won) is also a drink that draws you in with its visual. Made using blackberry and blueberry, the Black Ade is a refreshing drink that's sweet and tangy at the same time.
Black Pound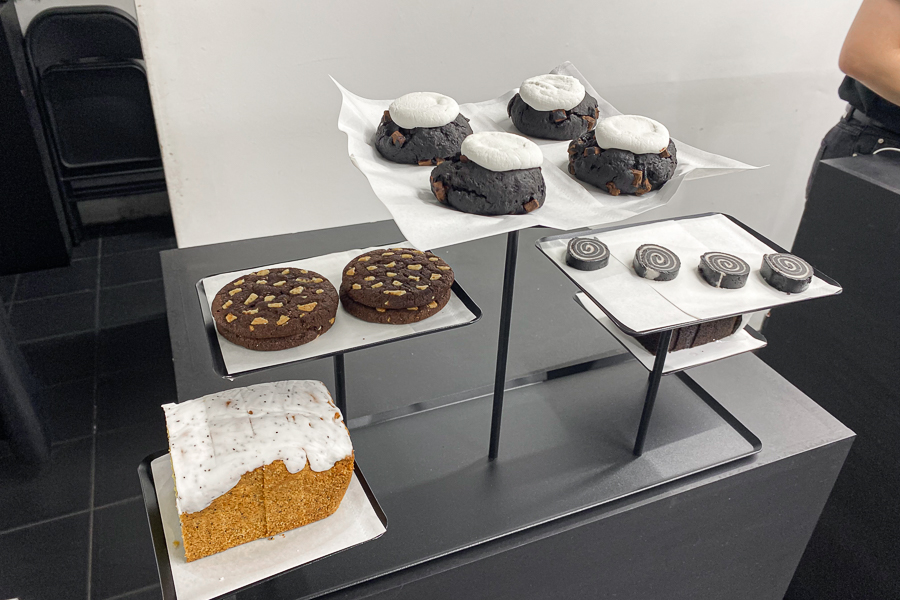 For desserts, KANTO has Black & White themed bakes such as the Black Mini Roll (3,500won for 4pieces) that's made using Oreos, Black Nutella S'more (4,000won) that's made using 82% cacao, Nutella and marshmallow.
We went for the Black Pound (5,000won) which came with a dollop of cream on the side.
While you might expect it to be black sesame flavoured, it's actually made using 72% cocoa and chocolate. It had a deep chocolate scent and flavour which we found interesting considering how it looked.
Black & White Themed Seongsu Cafe
KANTO makes a pretty interesting cafe to visit, especially for the gram with its thorough black & white concept.
While we've visited monochrome cafes before, this is the first time we've come across one that serves black & white themed food and drinks to go along with the concept.
KANTO (칸토)
20 Yeonmujang-gil, Seongdong-gu, Seoul, South Korea
Mon-Sun, 11am-9pm
Nearest Subway: Seongsu Station, Line 2, Exit 4
*This is an independent review by MiddleClass.sg. 
*Follow MiddleClass.sg on Facebook, Instagram, and Telegram for more food, travel, and trending stories!