This Christmas, soak in the festivities as Swensen's bring in the season's finest traditions imbued with their signature touch. Discover a selection of new offerings such as Christmas Chicken Waffles, Seafood Platter, and Lamb Shank Shakshouka with Garlic Sourdough Bread among many others.
A Heritage Spread at Swensen's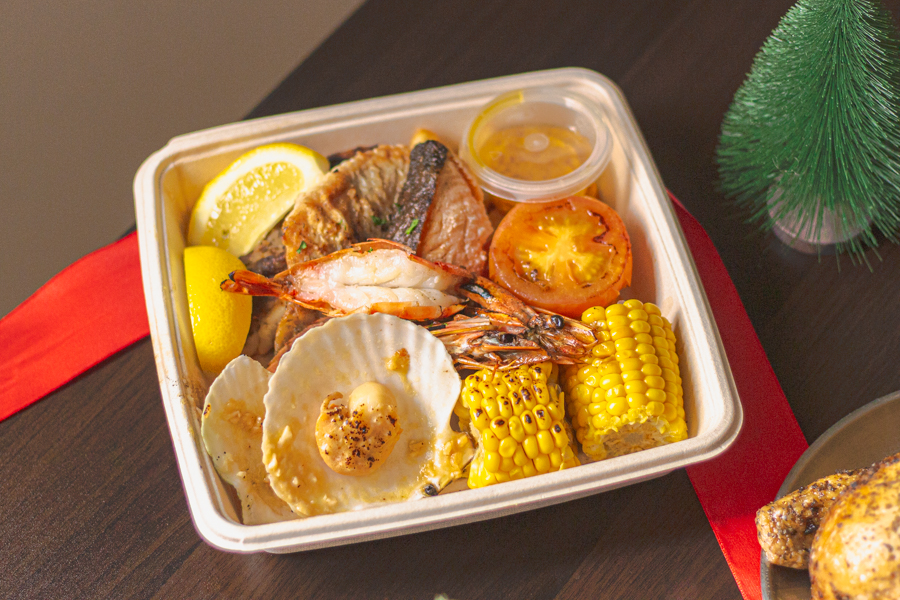 We got to try their Seafood Platter ($42) which serves us seabass & salmon fillets, king prawns, and scallops accompanied with steak cut fries, grilled tomato, and corn cob. We loved how there was a side of sauce packed separately when delivered to us.
If you're not a fan of seafood, they also have a Meat Platter ($42) which consists of tender braised beef cheeks, grilled chicken breasts, and chicken sausages, served with fries, hickory BBQ baked beans, grilled tomato, corn cobs, and grilled capsicum.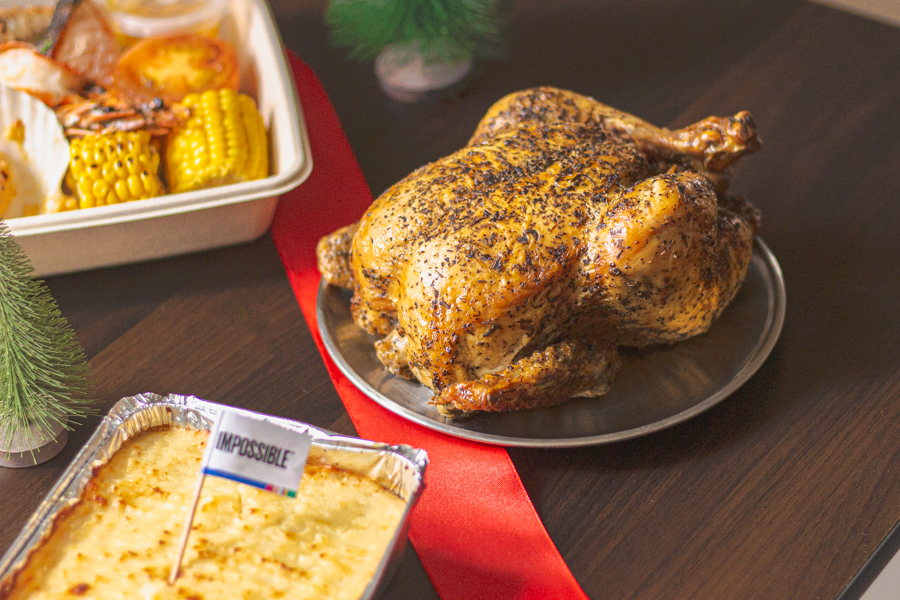 The Herb Roast Chicken ($45) which is available exclusively for takeaway from selected outlets and home delivery reminded us of comforting Thanksgiving dinners. Roasted to perfection with herbs and spices, it's served alongside a creamy mushroom sauce.
If you want something more unique, opt for the Lamb Shank Shakshouka with Garlic Sourdough Bread ($48) that's aromatic and great for sharing!
We also tried the Impossible Shepherd's Pie ($38), a great meat-free option for those looking for an alternative. Stuffed with Impossible meat and creamy mashed potatoes covered with parmesan cheese, this was a hearty treat!
Swensen's also has an entire range of Christmas Sundaes perfect as after-meal treats. If you're dining in stores, opt for the More S'mores ($13.70), which is only available dine-in only. Featuring 2 scoops of S'mores ice cream, layered with crumbly biscuits before being topped off with toasty marshmallows and finished off with a drizzle of rich chocolate fudge!
The Claus is Comin' ($12.63) is perfect for sharing, with 3 generous scoops of festive ice cream: Biscoff Cheesecake, S'mores and non-alcoholic Tiramisu ice cream.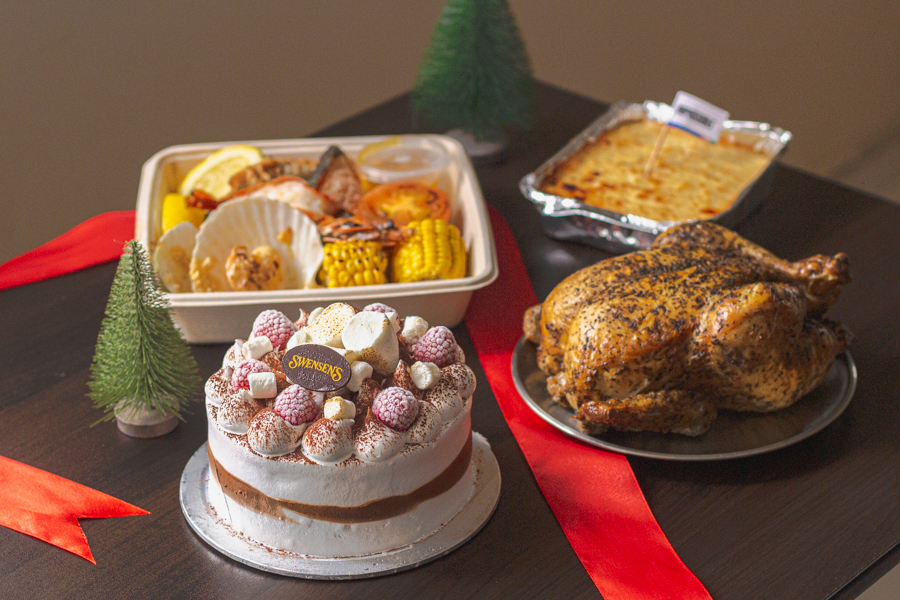 Christmas isn't complete at Swensen's without one of their highly-raved ice cream cakes. This year, there are 7 for you to choose from such as the Black Forest flavoured Enchanted Holiday ($59) and the Winter Sonata ($65) which uses the all-new Hokkaido Snow with Honeycomb Bits ice cream.
We got to try the Winter Campfire ($48) and just like its name, it is happy, warm, and intimate. There's S'mores ice cream with chocolate and vanilla ice cream swirl, marshmallow, and cookies.
Christmas Packages
Swensen's has three specially curated Christmas packages that can fit groups of 4, up to 12. They come with ravishing roasts to gorgeous greens, comforting carbs, and even dessert – their signature Christmas Ice Cream Cake of choice. With these packages, you can save up to 30%!
Diners can also choose to Build Your Own Package and enjoy 10% off with a minimum purchase of $188 (excluding delivery fee) in a single order before 11 Dec 2022.
For more information, visit https://swensens.com.sg/christmas-festive-feast/
*Follow MiddleClass.sg on Facebook, Instagram, and Telegram for more food, travel, and trending stories