Enjoy a uniquely delicious Christmas dinner with RE&S! The Japanese restaurant group is launching their festive menu with a generous selection of 21 menu items, with six new additions. 
Their dishes are a Japanese-Western fusion, bringing together usual Christmas favourites with a Japanese twist. All the menu items are takeaway-only so you can pre-order online for delivery! 
RE&S Christmas Menu 
This year's new additions include the Festive Canape Platter ($43.90), a mix of savoury bites like Smoked Salmon with Miso Cream, Pork Arabiki Sausage and Tamago with Lobster Salad. 
New mains are hearty and can each easily feed a party of up to 6 pax. The options include the Yuzu Duck with Japanese Chestnut Stuffing ($89.90) that comes with a tangy yuzu orange sauce, and the savoury Chashu Miso Pork Ribs ($69.90) with a side of roasted potatoes and Japanese chestnuts. 
A Christmas party is never complete without dessert! RE&S has a new log cake, the Yuzu Bûche De Noël ($48.90) that features a torched meringue exterior encasing a yuzu cream and vanilla sponge.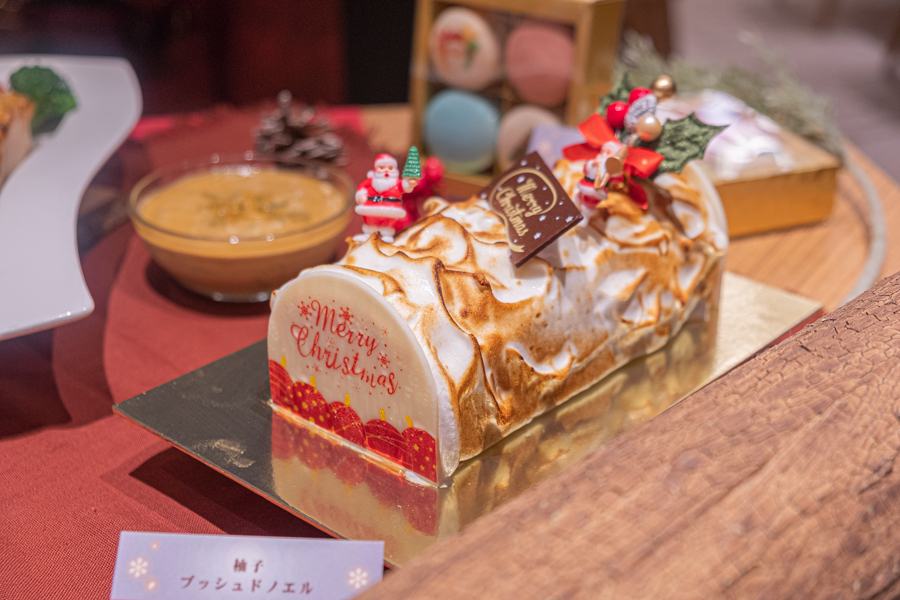 There are also 2 specialty sakes that you can try. The Naniwa Masamune Daiginjo hails from Osaka and features a medium dry profile while the Shiboritate Ginjo from Fukuoka has a dry, fruity aroma. You can get the sakes at a discounted price with any purchase of their Christmas bundles at $65 and $43 respectively. 
For those throwing a large party, you can get one of their four Christmas Bundles ($88 to $228), each with a varying number of dishes to suit your needs. Find out the exciting items in each bundle here. 
Other Festive Fusion Menu Items 
These new items are on top of their existing favourites like Christmas 6-Spiced Roast Chicken ($65.90), the Red Wine Beef Stew ($89.90) and Gammon Ham & Potato Salad ($29.90).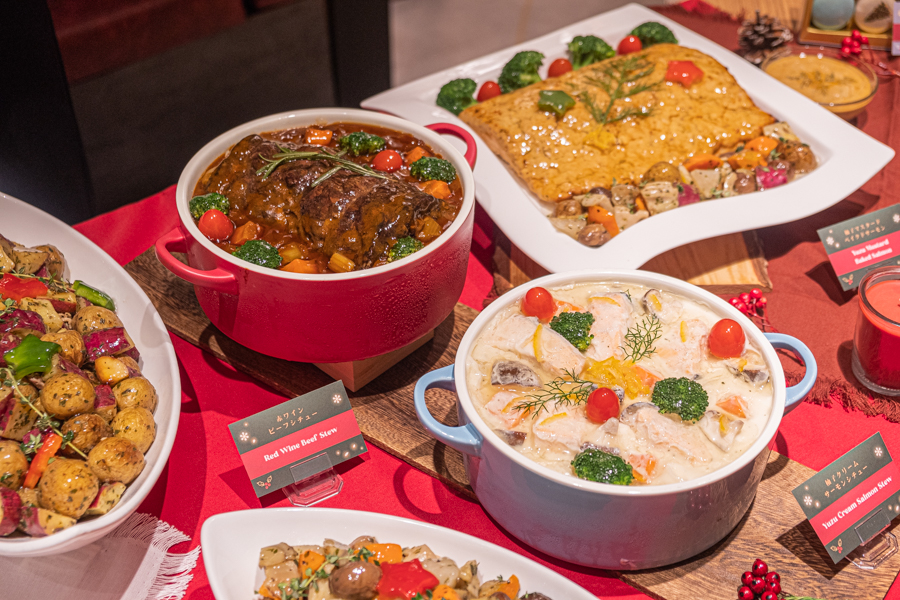 You can also try the Yuzu Cream Salmon Stew ($79.90) or their signature Yuzu Mustard Baked Salmon ($69.90) for non-red meat eaters. Sashimi and sushi lovers can also get the Jolly Sushi Platter ($49.90 for 32 pcs) or Merry Maki Platter ($46.90 for 46pcs) for sharing!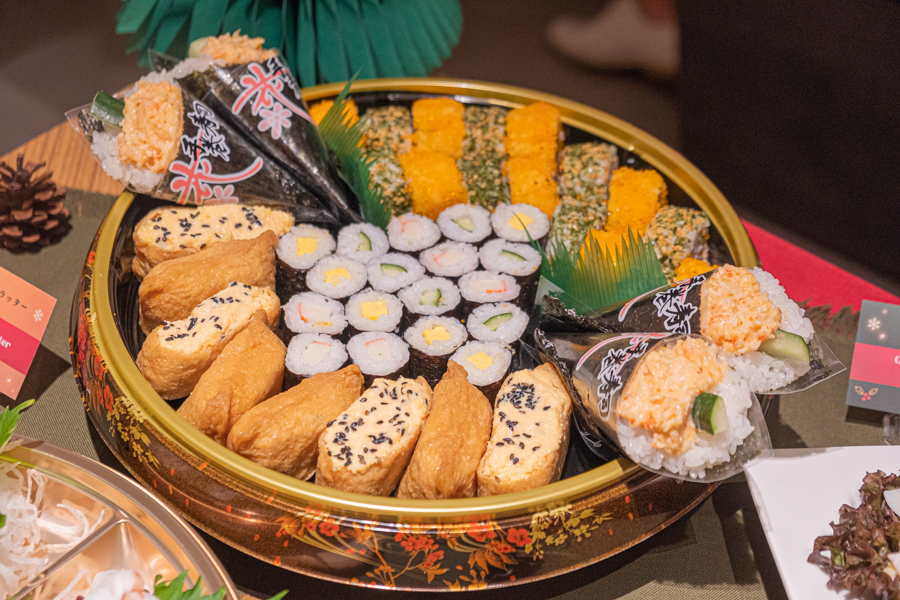 Desserts include the Valrhona Chocolate or Strawberry Bûche De Noël  ($48.90 for 500g) and cute Magical Christmas Macaroons ($13.90).
Early Bird Discount On RE&S Christmas Bundles
&Rewards Members enjoy some holiday perks! Place your orders early before 4 December 2022 to enjoy 10% off log cakes and return vouchers with purchase of Christmas Bundles!
Bundle A:

$30 voucher w min. spend of

$80

at Ichiban Boshi (IBB), Ichiban Sushi (IBS) or

$60

at Kuriya Japanese Market (KJM)

Bundle B

: $20 voucher w min. spend of

$60

at IBB, IBS or

$40

at KJM

Bundle C

: $10 voucher w min. spend of

$50

at IBB, IBS or

$30

at KJM

Bundle D:

$5 voucher w min. spend of

$40

at IBB, IBS or

$20

at KJM
These benefits are only applicable to &Rewards Members, and you can easily sign up for free!
Japanese-Inspired Christmas Delivery Menu
RE&S's expansive Christmas menu is sure to have something for everyone for that perfect holiday party! The menu is available for order until 30 December 2022, with collection starting from 22 November 2022 to 2 January 2023. Pre-orders need to be made 3 days in advance to the collection date. Make your pre-orders online at https://christmastakeaways.res.com.sg/en_SG/!
*Follow MiddleClass.sg on Facebook, Instagram, and Telegram for more food, travel, and trending stories