Back with its curated Food & Gift Guide for Christmas this year, Cold Storage has a whole range of items that will make hosting Christmas dinners/parties a whole lot easier. Catering to all walks of life and diets this festive season, Cold Storage has items available for pre-order from now till 20th December, from plant-based, vegan to halal fares.
Christmas Dinners Made Easy
The Hearty Christmas Feast ($95) can easily feed 8 to 10 people with a Rosemary Roasted Chicken with Chestnut Stuffing, Honey Turkey Ham, Smoked Garlic Chicken Sausages, Ribeye Roast Beef with Italian Herbs and Brown Sauce.
There's also a brand new Christmas Seafood Splendour ($109) featuring a dazzling display of Lobster Tails, Hot Smoked Saba Fillet, Haddock-Salmon Patty and Chilean Seabass. Crab lovers can opt for the Christmas Seafood Jubilee ($119) which features an entire snow crab! There's also Hokkigai Surf Clams, Aka Ebi Hiraki Argentina Red Shrimp, Fjord Trout Fillets, and Shellfish Salad in the mix.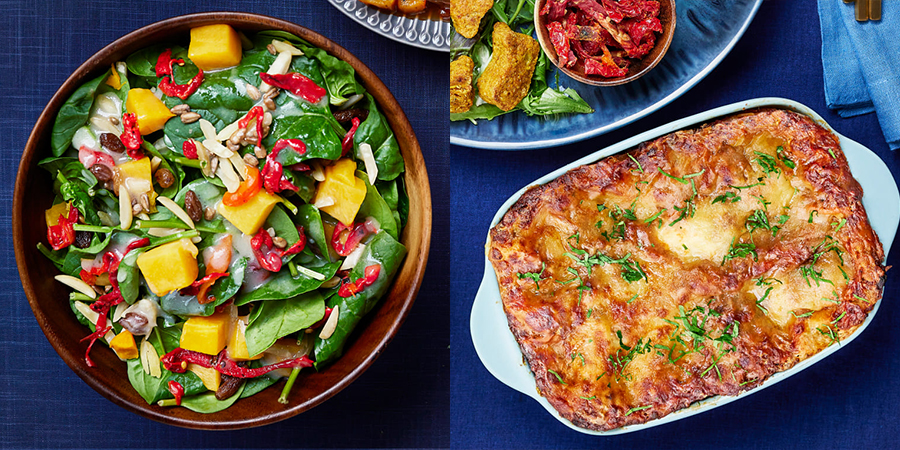 For meatless options, turn to the Vegan Merry Berry Spinach Salad with Dried Fruits & Nuts ($16) for a refreshing start to dinner. Follow it with the IMPOSSIBLE Meatball Marinara ($35) or the IMPOSSIBLE Lasagna ($49) which can serve 4 to 6 pax.
For more options, you can head over to Cold Storage's Christmas website to view the full Food & Gift Guide 2022. You can also place your orders in-store at all Cold Storage and CS Fresh outlets and on CART (excludes Live Christmas Trees, selected entrees, Seafood, and Bakery Items).
Collection of items starts on 1 December 2022 with the last day for in-store orders on 20 December 2022.
The last day of orders via CART is on 15 December 2022, so hurry now and plan for your Christmas gatherings!
Bringing Festive Cheer to Food Delivery Champions
This Christmas, Cold Storage is bringing an initiative known as Celebrating Togetherness to recognize the deserving frontline workers who worked tirelessly in face of adversity brought about by the pandemic. This year, they want to show appreciation to the food delivery champions.
You can now nominate deserving food delivery personnel who have made an impact on your lives and who you feel deserve a little Christmas cheer. Self-nominations are accepted, just tell Cold Storage how your work has impacted someone's life.
There will be a total of 12 nominees who will receive a Cold Storage Christmas feast delivered to them and their loved ones by Deliveroo, with Santa coming along!
More details can be found on https://coldstorage.com.sg/christmas-wish/ and submissions will end on 11 Dec 2022 at 2359hrs.
Spend & Save This Christmas
For UOB cardmembers, receive a $5 voucher with a min. spend of $60 and a $10 voucher with a min. spend of $80 from 10 Nov to 14 Dec 2022, while stocks last.
You can also earn up to 3X bonus points on your purchases with the new yuu rewards club.
*Follow MiddleClass.sg on Facebook, Instagram, and Telegram for more food, travel, and trending stories