*Update: Due to popular demand, Ramadan Festive Lunch and Dinner Buffet has extended is availability till 30 April 2023! 
You might recognise his face from popular cooking shows on television – Chef Wan, the celebrity chef from Malaysia, is coming to Singapore after 5 years! 
He will be presenting a menu of Malaysian palace dishes in Ginger at PARKROYAL on Beach Road for a limited time only from now till 23 April 2023. That's not all – Chef Wan is even hosting a live cooking class on 12 March 2023!
Special Menu Of Malaysian Classics
Chef Wan has his roots in Malaysian cuisine and this exclusive menu incorporates flavours from all parts of the Malayan peninsula. 
There are five dishes you can try, starting from Ayam Percik Kelantan – a braised chicken dish that has the chicken marinated in a punchy seasoning before being oven-grilled. The sauce features flavours like red chillis, turmeric, candlenut and Fenugreek seeds for a spicy and fragrant gravy. 
The Rendang Udang Galah Perak features king prawns cooked in a coconut milk gravy with lemongrass and turmeric, while the Kuzi Kambing Johor has tender mutton braised in a sauce with over 20 ingredients. The thick sauce includes mixed spices, ghee and yoghurt for a dish perfect with rice.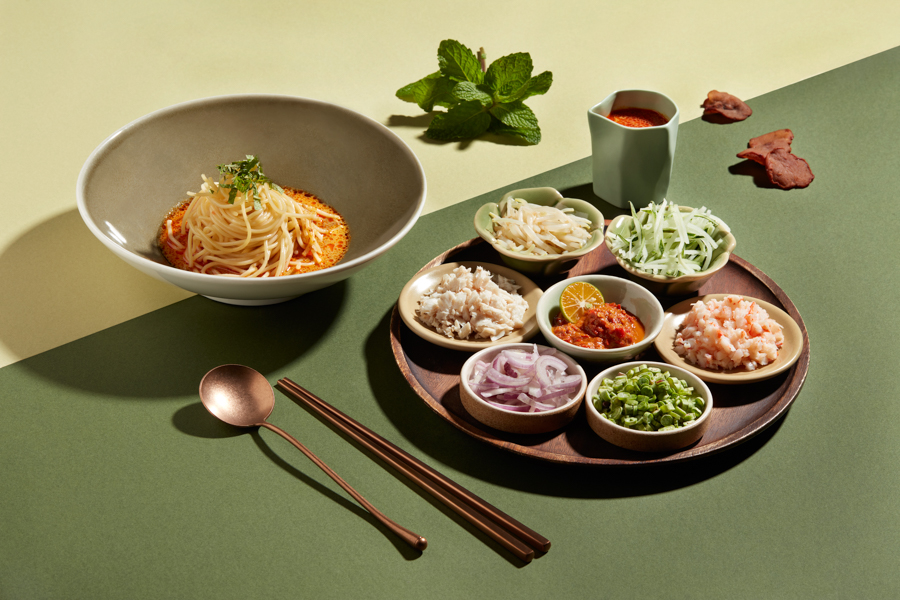 The last two are noodle dishes. The Laksa Johor is a spaghetti noodle dish that has a fish-based laksa broth with prawns, mackerel fillet and asam gelugur. It's served with an assortment of aromatics you can add to your noodles like bean sprouts, Vietnamese mint and long bean. 
A homage to his grandmother, the Kerabu Meehoon Nyonya is a recipe Chef Wan holds dearly to his heart. It is a dry noodle dish with a tart, spicy sauce of sambal belacan, fish sauce and fresh tomatoes. The dish is garnished with lime leaves, fried tofu and ginger flower for a fragrant note. 
Chef Wan Live Cooking Class
Chef Wan will also be personally hosting a live cooking class on 12 March 2023, where he will demonstrate the techniques for cooking his signature dishes. You can even get to meet him and enjoy the dishes after the class!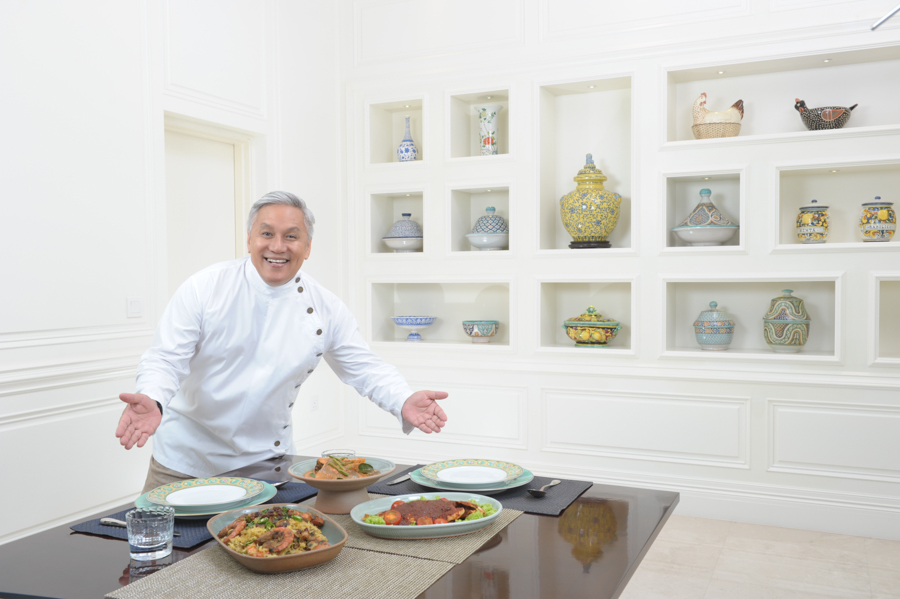 The tickets are priced at $168 per person, and you can get them online here. 
PARKROYAL Ramadan Buffet
Chef Wan's speciality dishes are being served alongside Ginger's halal-certified Ramadan Festive Lunch and Dinner Buffet which feature a myriad of Malay flavours. 
You can tuck into dishes like Beef Rendang, Otak In Banana Leaves and Mee Siam – on top of a seafood bar and hot food bar. The buffet is available from 5 March 2023 to 23 April 2023, starting at $55 for Adults and $27.50 for Children.
For the full menu, check out their website.
Malaysian Cuisine In Singapore
For those that grew up watching Chef Wan on television, this is a once-in-a-lifetime opportunity! The menu of Malaysian dishes is also unique and worth a visit for the upcoming Ramadan and Hari Raya celebrations. 

Ginger
Level 1 of PARKROYAL on Beach Road, 7500 Beach Rd, Singapore 199591
Open Daily. A La Carte Dining: 8 am to 10pm
Buffet Lunch: 12 pm to 2.30 pm, Buffet Dinner: 6 pm to 10 pm 
*Follow MiddleClass.sg on Facebook, Instagram, TikTok, and Telegram for more food, travel, and trending stories