It's landed in Singapore and everyone's excited – the BT21 McDonald's menu is all over social media feeds with the cute themed packaging and new menu selections!
After seeing news about it over 3 weeks, I was convinced I had to try.
I headed down to their newest Chua Chu Kang Park outlet and got the goods. 
BT21 McDonald's Meal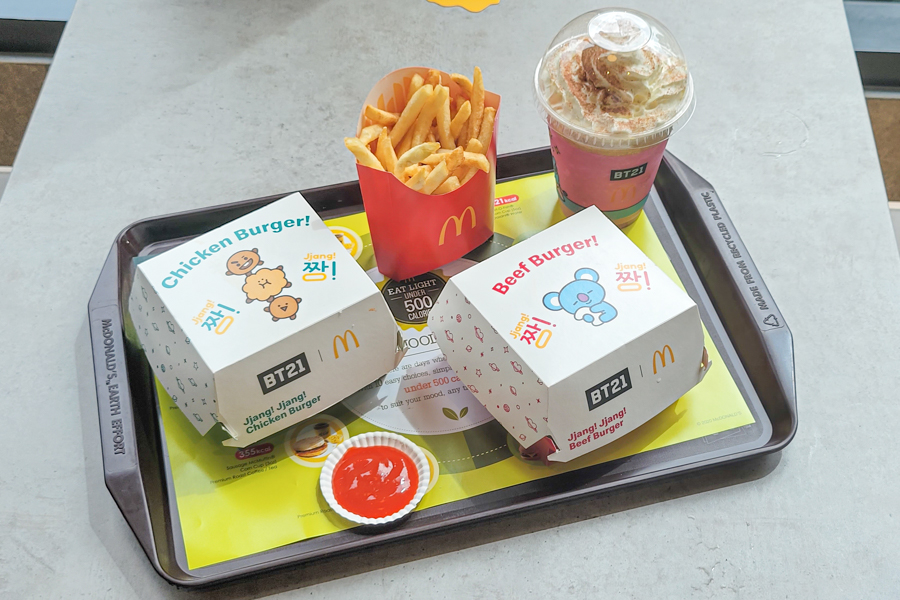 The collaboration menu features a few returning favourites – the Jjang! Jjang! Burger in Beef and Chicken and Crisscut Fries. 
A new addition is the Lychee Oolong Frappé. Everything is housed in super adorable BT21-themed packaging, down to the Frappé cups! 
Jjang! Jjang! Burger
This was my first time trying the Jjang! Jjang! Burger ($7.70 for Chicken, $7.70 for Beef), and the flavours sounded quite appealing.
Both iterations feature a spicy-sweet yangnyeom sauce, one with a fried chicken patty and a kimchi-spiced beef patty. 
If you enjoy saucy burgers, both burgers won't disappoint! The buns were generously coated in the sauce.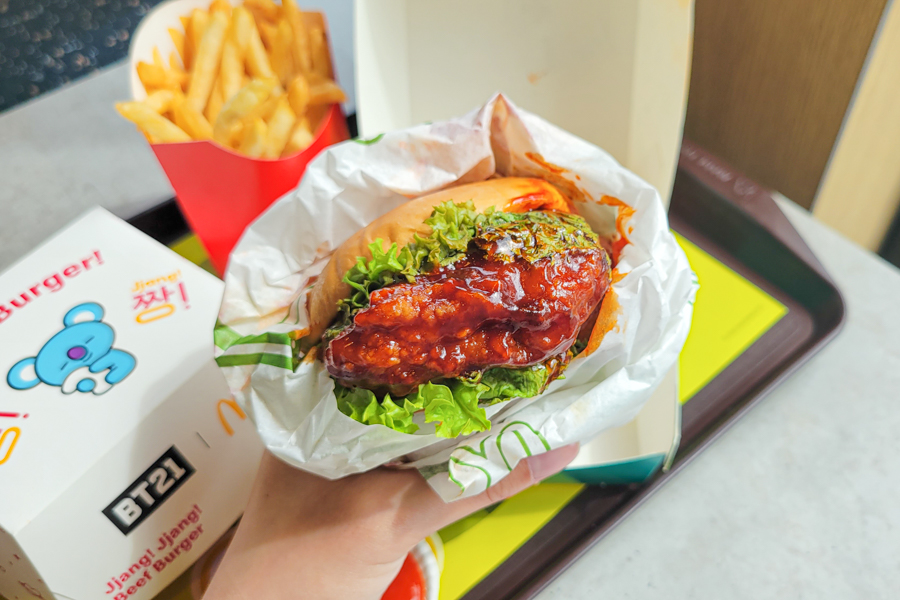 I preferred the fried chicken as it had a better combination of textures – the crunch from the coating and the meatiness of the patty. 
I found the chicken burger to be a tad bit salty, but the sauce is an honest replication of a good yangnyeom sauce. 
It has a balanced sweetness with a punch from the recognisable flavour of gochujang.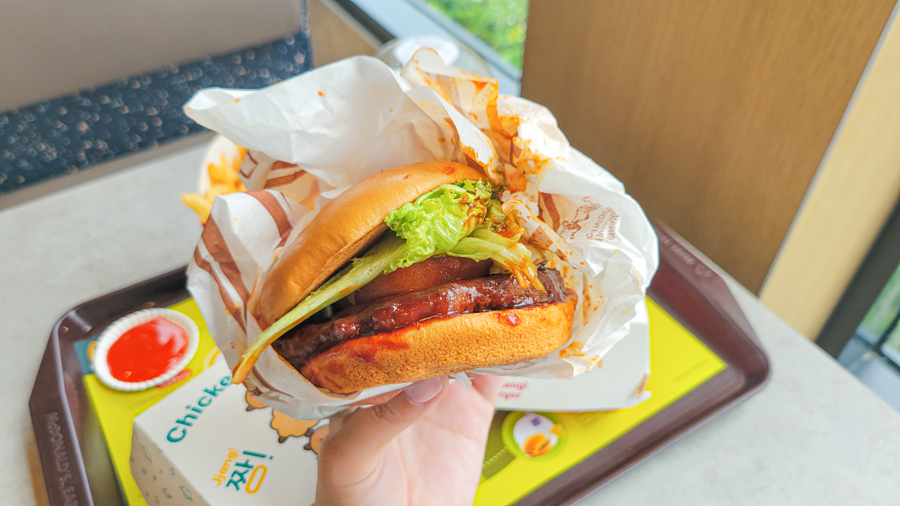 The beef burger was also quite pleasant! 
It was not as heavy-handed on the sauce and I could taste an umami boost from the included kimchi seasoning.
Unfortunately, the McDonald's branch we visited had run out of Crisscut Fries – but we've tried those before and can safely say it's always worth the order (if you can get them)! 
Lychee Oolong Frappé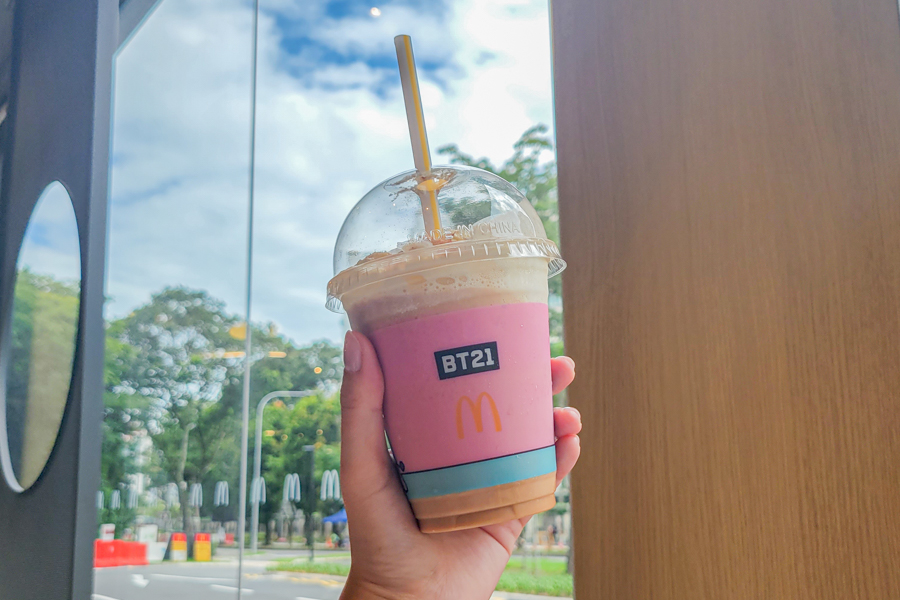 The only new menu item is the Lychee Oolong Frappé (from $5.55). 
This was not too sweet and had an enjoyable fruitiness from the lychee. The tea flavour could be more prominent but it's still a nice dessert drink! 
BT21 Collaboration In Singapore
Overall, I'd rate the BT21 McDonald's meal to be a solid 7/10! The burgers had an enjoyable Korean flair, although I think the chicken burger might be more satisfying. 
If you're a BT21 stan, you should definitely come to enjoy the branded packaging! The BT21 offerings are available at all McDonald's locations islandwide. 
*Follow MiddleClass.sg on Facebook, Instagram, TikTok, and Telegram for more food, travel, and trending stories