Wunderfolks has come a long way, from being an online home-based business to having their own brick-and-mortar shop in Joo Chiat. Fans of the handmade Wunderfolks tarts now have a choice of purchasing them physically or opt for islandwide delivery via their online shop.
Wunderfolks Handmade Tarts Review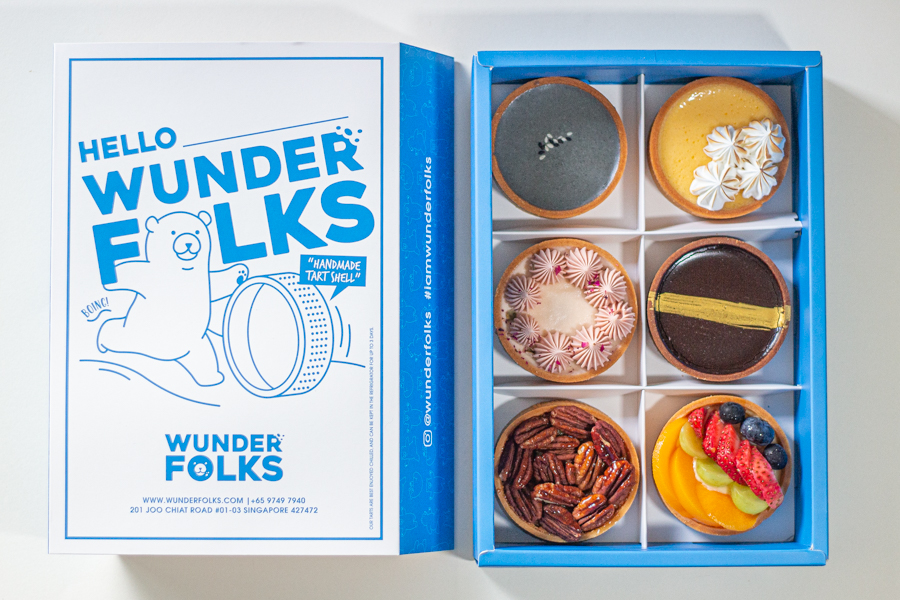 On their online shop, you can preorder either Tart Gift Boxes for gatherings with friends, or whole tarts which are perfect for celebrations.
The tart gift boxes come in options of 4 or 6 tarts where you can choose up to 6 different flavours:
Mixed Fruit Tart
Valrhona Dark Chocolate Tart
Lychee Tart
Hey Sesame Tart
Lemony Meringue Tart
Maple Pecan Tart
*Individual single tarts only available in-store
Mixed Fruit Tart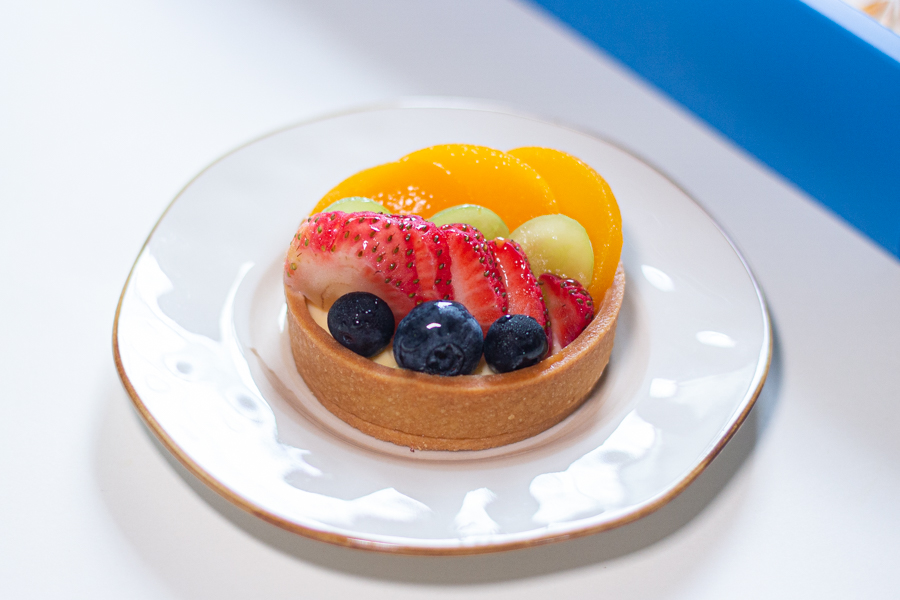 Perhaps one of their most popular flavours, the Mixed Fruit Tart is topped with vibrantly coloured fruits such as strawberries, blueberries, peaches, and green grapes. Below the layer of fruits was a layer of custard, which was smooth and not too sweet.
We loved how the fruits complimented the custard, and how each bite offered a different taste profile thanks to the variety of fruits. Overall, this was a well-balanced tart!
Valrhona Dark Chocolate Tart
Coming in a simple and chic design, the Valrhona Dark Chocolate Tart is one we would recommend to chocolate lovers. Instead of dead chocolate sweetness, you get the bitterness of dark chocolate that came with each bite of the smooth chocolate ganache.
Lychee Tart
The Lychee Tart came with floral hints of rose, which we're personally not fans of. However, you do get a light and pleasant whiff of lychee when digging into this. We'd imagine this to go well with a warm cup of earl grey tea.
Hey Sesame Tart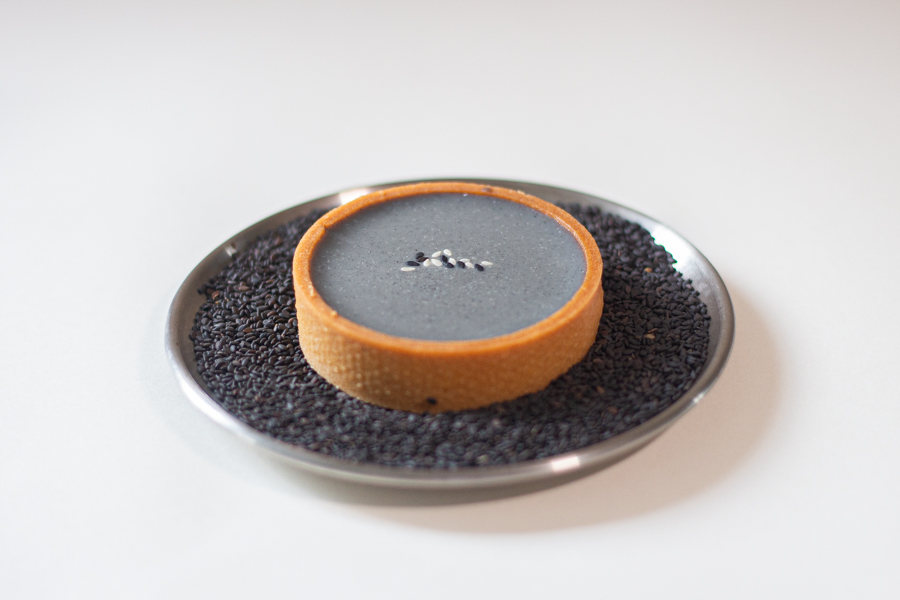 From the get-go, the Hey Sesame Tart was the tart we were looking forward to the most. Despite its simple exterior, the tart packed a punch with its sesame flavours. Interestingly, we also got some savoury, salty notes amongst the rich, nutty flavours.
Thankfully, this didn't disappoint, and we could go for seconds.
Lemony Meringue Tart
Lemon Meringue is a classic flavour when it comes to tarts, and we were curious how Wunderfolks would fare for this.
A warning for those who can't take sour, this tart did lean more towards the sour side. The lemon curd was bright and zesty with the sourness providing a slight shudder with each bite. (yes, that's how sour it was)
However, the sourness wasn't unpleasant and was balanced out with the meringue at the top. Would have been great if there was more meringue though!
Maple Pecan Tart
The Maple Pecan Tart is what we would describe as rustic with cabin-in-the-woods vibes. The tart had crunchier textures thanks to the layer of roasted pecans. While we loved the maple sweetness that came with it, we did find this a bit too sweet.
Tarts with Islandwide Delivery in Singapore
Overall, we did find Wunderfolks' Tarts to be both delicious and beautiful in presentation. The team's dedication to their craft can be seen through the tart shells which were buttery and crumbly (not the soggy kind).
It doesn't matter if you're staying in the west as you can opt for delivery. But if you're an Eastie, you can head down to their Joo Chiat store and grab one yourself!
Wunderfolks
Tampines Mall, 4 Tampines Central 5,
#01-40/41 Singapore 529510
8.30am – 10pm
Lot One, 21 Choa Chu Kang Ave 4
#B1-K18 Singapore 689812
10.30pm – 10pm
Junction 8, 9 Bishan Pl,
#B1-K13 Singapore 579837
10.30pm – 10pm
26 Geylang Lorong 13,
Singapore 388663
10am – 4.30pm (For collection only)
For delivery: https://www.wunderfolks.com/shop, Delivery Fee from $10 (Free for orders above $100)
*Follow MiddleClass.sg on Facebook, Instagram, and Telegram for more food, travel, and trending stories
*This was a media drop by Wunderfolks. However, this is not a paid review, and all opinions are ours.